As the world continues to go digital, cybercrimes are also becoming increasingly pervasive. If you think this only happens to big businesses a la data breaches, think again. 2020 saw a significant increase in online scams as Singaporeans stayed home due to COVID-19, highlighting the importance of having personal cyber insurance and knowing how to avoid scams.
In the first half of 2020 alone, scams victims lost approximately S$82 million – double the amount from the same period in 2019 – from scams related to e-commerce, social media impersonation and banking-related phishing scams, among others.
#TiqOurWord Find out what the top 5 online scams in Singapore are and how they work.
Learn how to spot these common scams from a mile away with the following tell-tale signs.
1. Online deals that are too good to be true
A Nintendo Switch going for only S$50? Crazy lucky draws with giveaways of up to S$15,000? With the pandemic pushing people towards online shopping, e-commerce scams have been on the rise, forming the bulk of reported scams in the first half of 2020.
If you find a deal that is too good to be true, it probably is. Watch out for items with exceptionally low prices, especially if the seller requests for advance payment.
With the Lunar New Year round the corner, you might be thinking of shopping for spring cleaning essentials or your New Year outfits online. While there's no shame in taking advantage of festive deals, always be careful as even the most innocuous items can turn out to be a scam.
Take for example, this person who bought a water spray gun online but only received a photo of said item, or this lady who ordered a dress for CNY but received a shower curtain instead.
To err on the side of caution, always check the seller's history and product reviews before purchasing the item. Also refrain from making advance payment, and try to shop on platforms with policies that provide restitution when sellers go rogue.
2. 'Greetings' from long lost friends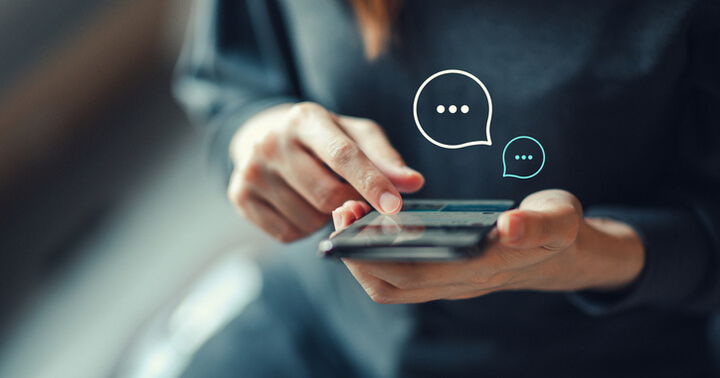 Received a WhatsApp text from your colleague asking for the 6-digit verification code to unlock your business account? Or received a DM from an old classmate asking for your help with a Shopee/Lazada/Qoo10 lucky draw by providing the One-Time Password (OTP) sent to you?
Odds are, your colleague's WhatsApp has been hacked, or hackers are impersonating your classmate by setting up a spoofed social media account.
If you find yourself in such a situation, do not respond to the messages. Try to verify the authenticity of the message by reaching your colleague/classmate/friend via offline methods e.g. through voice call instead of WhatsApp call, SMS instead of WhatsApp/Instagram/Facebook messenger.
Never provide your personal and banking details including your OTP to people online, even if it is to a family member. Do also note that it is not possible for you to receive an OTP on someone else's behalf. If you receive one, it should be on YOUR request when YOU are performing a transaction and should not come unsolicited.
3. Same but different: phishing emails and SMSes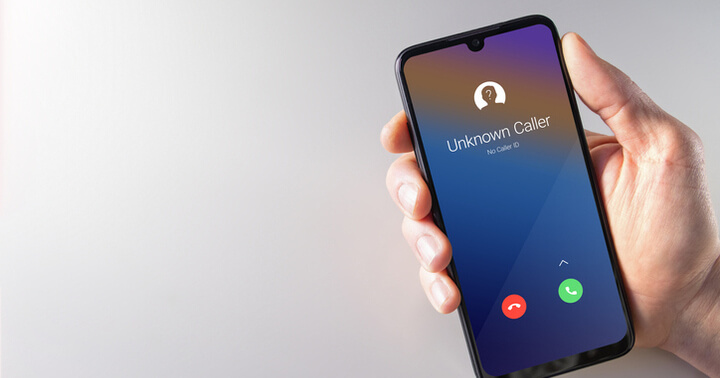 Have you ever received calls that are purportedly from your local bank (sometimes "DHL" or "China customs") claiming there's an issue with your account/delivery and – 10 out of 10 times – asking for your internet banking details?
How about emails or SMSes from your bank requesting for you to verify your identity by logging into online banking via the URL provided? Or those asking you to sign up for the COVID-19 vaccine or support grant?
More rampant than ever, these are phishing attempts that aim to dupe you into providing your personal details by posing as legitimate organisations. Yet, a CSA survey found that only 4% of Singaporeans could identify phishing emails correctly.
Instead of playing 'spot the difference' when trying to identify phishing attempts, look out for these warning signs instead:
International calls – Be wary of unexpected international calls, especially those that are allegedly from local organisations. All international calls will come with a '+' prefix, and yes that includes numbers starting with '+65', which are likely spoofed local numbers.
Bad grammar – Is the email poorly written and filled with typos? No official email will be riddled with grammar mistakes.
Email address/phone number – Always look at the address or number instead of just the sender name. Is the email address from the official domain of the alleged sender? If it isn't, it is most likely fake.
Suspicious links – Hover across the link to check the URL address. Does it match the context of the email and is it from a legitimate domain e.g. URL starts with the bank's official website domain? If unsure, go via the official website or app instead of clicking through.
Unsolicited attachments – legitimate sources don't usually send across attachments if you did not ask for it. Also look out for attachments ending in .exe or .zip which could be malware.
Most importantly, know that the government, banks and any other legitimate sources will never ask you for sensitive information through email or SMS, or request for your account information, password or PIN through platforms like WhatsApp or Viber.
4. Stranger Danger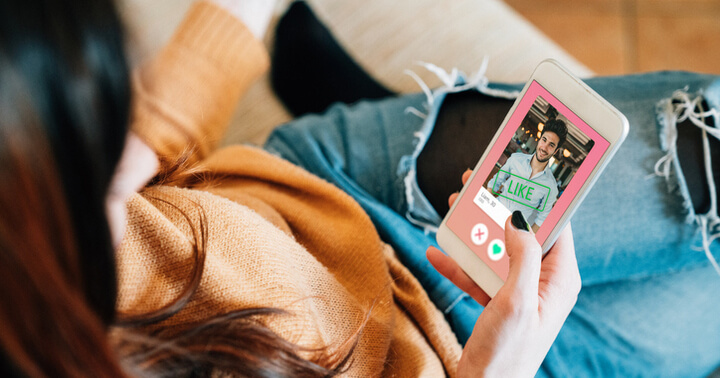 Met someone on Facebook or Instagram who confessed their undying love for you within weeks? This may be hard to stomach, but that person probably loves your money more than you.
Internet love scams are on the rise, causing victims to lose Always be wary of strangers (especially those based overseas) who are trying to befriend you online. It is better to be cynical than to be cheated of your feelings and money.
But what if he really loves me, you ask?
If he fell in love with you after an insanely short period of time despite never meeting you in real life, refuses to go on video calls and sends you luxury items to gain your interest and trust – that isn't love, but a scammer's act.
The biggest red flag of all, is asking you for money after undergoing some sudden misfortune e.g. need help with housing loan, hospitalisation bill etc.
To circumvent this, never trust someone you have never met in person, much less send them money. Always ask for a live video call, and to ease your cynical heart, verify the identity of the person via an image search on Google.
Other tips to stay safe online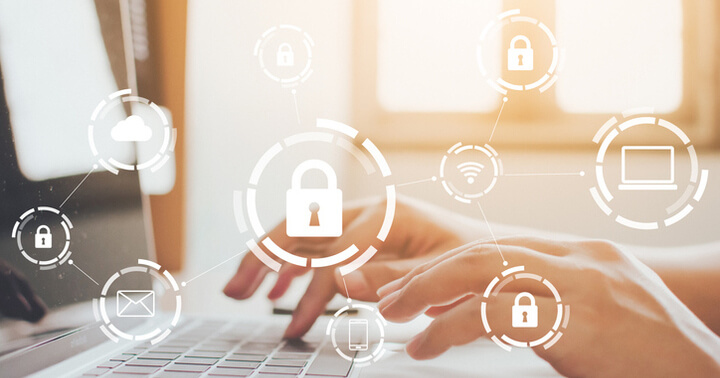 As you have probably realised by now, the internet can be a dangerous place. Besides learning how to spot scams, here are some tools and tips to help you stay safe online.
Download ScamShield
This new app by the Singapore Police Force helps to block scam calls and filter scam SMSes. It also features an in-app reporting function that lets you report scam messages from other messaging platforms like WhatsApp.
Even the best fall down sometimes and having Personal Cyber Insurance helps cushion the fall. For instance, Personal Cyber Insurance from Tiq by Etiqa protects you – and your entire household – against cyber fraud, cyber extortion and identity theft with coverage of up to S$25,000.
That includes financial loss from email scams, e-commerce scams and unauthorised online transactions. When the annual premium for Personal Cyber Insurance costs only S$107 (including GST), peace of mind has never been more attainable.
Refrain from using free public Wi-Fi
Most free public Wi-Fi are unsecured (read: unsafe) and the information you access while logged on is often unencrypted, making it easy for hackers to get hold of your personal data.  What's more, hackers sometimes use fake Wi-Fi hotspots to get access to your data!
#TiqOurWord Did you know your home Wi-Fi network may not be completely safe too? Find out how you can stay safe online at home.
Online scams are not going to stop anytime soon. While you can't avoid them, you can most definitely protect yourself by taking precautionary measures such as being vigilant and getting cyber insurance.
 [End]
Information is accurate as at 9 February 2021. This policy is underwritten by Etiqa Insurance Pte. Ltd. (Company Reg. No. 201331905K).
Tiq by Etiqa Insurance Pte. Ltd.
A digital insurance channel that embraces changes to provide simple and convenient protection, Tiq's mission is to make insurance transparent and accessible, inspiring you today to be prepared for life's surprises and inevitabilities, while empowering you to "Live Unlimited" and take control of your tomorrow.
With a shared vision to change the paradigm of insurance and reshape customer experience, Etiqa created the strong foundation for Tiq. Because life never stops changing, Etiqa never stops progressing. A licensed life and general insurance company registered in the Republic of Singapore and regulated by the Monetary Authority of Singapore, Etiqa is governed by the Insurance Act and has been providing insurance solutions since 1961. It is 69% owned by Maybank, Southeast Asia's fourth largest banking group, with more than 22 million customers in 20 countries; and 31% owned by Ageas, an international insurance group with 33 million customers across 16 countries.
Discover the full range of Tiq online insurance plans here.