Get protected now. Promotion ends 20 July 2020
Tiq's feel-good deals keep you happy all weekend. And into the new week. Think discounts of up to 28% off!
Protect your home and your loved ones.
Did you know that there are 7 residential fire cases in Singapore every day?
Most fire insurance covers only internal structure but not home contents such as furniture, renovation and personal belongings. Tiq Home Insurance by Etiqa (HDB's appointed fire insurer since 2009) offers assurance with flexible yet comprehensive coverage to homeowners and tenants where you only need to pay for what you need.
What's included:

Coverage for building

Coverage for home renovation

Coverage for home contents such as your furniture
Emergency Cash Allowance
ENHANCED
Get immediate cash allowance of up to $5,000 within 24 hours in the event that your home is uninhabitable due to any insured peril. No prolonged wait for claims or unnecessary panic. Rebuild your life back without hassle, headaches or delay.
Here's how it works:

Inform us in the event your home is uninhabitable, and get approval within 24 hours of notification to us.

Once approved, $5000 will be credited into your eWallet account by the next business day.

You can encash via PayNow Immediately.
Household inconveniences? No sweat! Our 24-hour one-stop home repair service covers four common emergencies – plumbing, electricity, locksmith and pest control. More than just a concierge service, we will be with you till your problem is resolved.
Key Benefits
Plumbing Assistance

Electrical Assistance

Pest Control Service

Locksmith Assistance

Here's how it works:

Get advice when you call 6702 2662 in the event of a home emergency.

We help you to arrange the home repair service and we pay for it.

You get covered up to $200 per event and up to 4 events per year.
Flexibility and Choice - Save more with longer protection!
With various sum assured options for building, renovation and contents each, ranging from 1, 3 and 5 years, you have the flexibility and choice to protect your home, your way. Also, you can get additional protection for your family members, favourite pet and more. Get more savings as you pay for more years!.
Tiq Home Insurance Plans
Tiq Home Insurance at a Glance
BENEFITS
HOMEOWNER / LANDLORD
TENANT
HDB
CONDOMINIUM / LANDED
Building*
$19,300 - $98,200
$300,000 - $2,000,000
Not available
Renovation*
$20,000 - $180,000
$100,000 - $1,000,000
Not available
Contents*
$15,000 - $120,000
$50,000 - $150,000
$15,000 - $120,000
Emergency Cash Allowance *

ENHANCED


Allows you to do the following:

Pay for basic necessities such as food, clothes, transport
Get alternative accommodation
Replace the locks and keys of your damage home and much more!

100% Uninhabitable: $5,000
= 50% Uninhabitable: $2,500
100% Uninhabitable: $500
= 50% Uninhabitable: $250
Emergency Home Assistance (applicable for plans of 3 years or more)
$200 and up to 4 times per year
$200 and up to 4 times per year
Personal Legal Liability (Worldwide)
$500,000
$1,000,000
$500,000
Valuables
30% of Content Sum Insured
30% of Content Sum Insured
Removal of Debris
10% of Renovation Sum Insured
Not Available
Professional Fees

NEW

10% of Building and/or Renovations Sum Insured
Not Available
Conservancy Charge
$500
Not Available
Unauthorised transactions on your stolen ATM or credit card
$1000
$1000
Accidental Breakage of Mirrors and Fixed Glass

NEW

$1,000
Not available
Money

NEW

$750
Not available

Optional Add-on Benefits

Multi-appliances Home Protector
$700 and up to 2 times per year
Not Available
Accidental Injury for Pet due to Insured Peril
$500, with excess of $80
Not Available
Family Accidental Death Protection
$50,000
Not Available
Enhance your protection with an exclusive add-on plan
Personal Cyber Insurance Plan (1 Year)

Cyber Fraud
Cyber Extortion
Restoration Costs
Identity Theft

$25,000
$25,000
*Flexible coverage options available; subject to property type
*Approval within 24 hours of your notification to us. The payment will be credited to you by the next working day of approval
Insure Your Home With Us
Tiq Home
Insurer F
Insurer I
Insurer M
Property Type
Homeowner, HDB 5-Room
Coverage Period
1 year
Building
$75,600
$85,000
$200,000
$80,000
Renovation
$100,000
$100,000
$75,000
Contents
$60,000
$40,000
$45,000
$50,000
Emergency Cash Allowance within 24 hours
$5,000
-
-
-
Premium

$104.56


$95.10
(15% off)
$105.01
$96.30
$153.01
Etiqa Insurance Pte. Ltd. does not provide information, or offer cover, for all products available in the market and there may be aspects to some products that we do not compare.
The above provides a summary of benefits for general comparison purposes from publicly available information. For fair consideration, please note that promotions and/or discounts by other insurers are not taken into account in the price comparison. You may wish to refer to the respective policy contracts for the details on product features as well as full terms and conditions of cover.
Information is accurate as at 30 Nov 2018.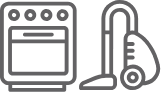 Multi-appliances Home Protector
Be covered for repairs of your home appliances up to 2 times per year, $700 per callout

Accidental Injury for Pet
$500 coverage for pet examination if your pet is injured due to an insured peril

Family Accidental Death Protection
In the event of accidental death, you and/or your family members are covered up to $50,000
Personal Cyber Insurance (1 Year Add-On Plan)
Have you locked your door? While most of us are mindful of our main door at home, it is easy to overlook our virtual door(s). This makes you vulnerable to cyber risks, especially if you are a multi-device user. While taking due diligence for cyber security is essential, you can get better peace of mind with Tiq's online risk solution.
From just $53.50 per year, you can insure your home and household from cyber threats with coverage of up to $25,000 for a year. Get safety in connectivity with comprehensive protection for data breach, privacy invasion and assets loss due to cyber-attacks.
Available with purchase of Tiq Home Insurance, this 1 year add-on plan covers: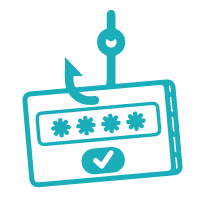 CYBER FRAUD
Unauthorized online transactions such as fraudulent online purchases or theft of funds in your personal digital wallet can be difficult to recover. You can be protected against such financial losses that derive from cyber fraud.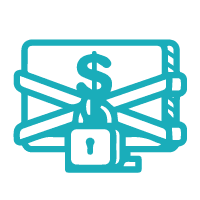 CYBER EXTORTION
Cyber extortion often involve threats to data compromise or denial of service attacks. If you were forced to make payment due to a cyber extortion threat, you will be compensated for the extortion payment.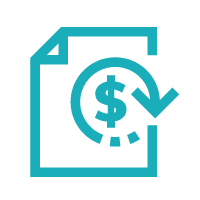 RESTORATION COSTS
Malware attacks and hacking by a third party are common cyber acts that can compromise your digital assets, and disrupt daily life. In the event of such cyber security breach, you shall be reimbursed for restoration costs.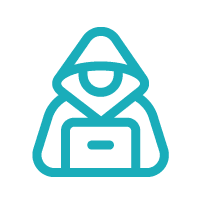 IDENTITY THEFT
The misuse of personal information can harm reputation and affect aspects of life such as your job, freedom and credit status. In the event of an identity theft, you shall be covered for expenses incurred to re-establish your reputation.
Is your Tiq Home Insurance expiring?
Frequently Asked Questions
Yes. HDB Fire Insurance only covers the structure of your home in the original state it was built. Tiq Home Insurance will provide comprehensive coverage for your home contents, renovation and belongings
Only 3 simple things!
1. Your residence status (homeowner or tenant, living in or renting)
2. Your residence type (HDB, Condo, Landed)
3. Number of Bedrooms
It is for homeowners or tenants of HDB, Condominium or Landed property who want to protect your building, renovation and home contents.
Information You Might Find Useful
Important notes:
This policy is underwritten by Etiqa Insurance Pte. Ltd. This content is for reference only and is not a contract of insurance. Full details of the policy terms and conditions can be found in the policy contract. This policy is protected under the Policy Owners' Protection Scheme administered by the Singapore Deposit Insurance Corporation (SDIC). Coverage for your policy is automatic and no further action is required from you. For more information on the types of benefits that are covered under the scheme as well as the limits of coverage, where applicable, please contact us or visit the GIA/LIA or SDIC web-sites (www.gia.org.sg or www.lia.org.sg or www.sdic.org.sg). Information is accurate as at 20 July 2019.

Be the first to know
Get the latest promotions and news

Please share with us which topics interest you:
All
Financial Planning
Health & Wellness
Travel & Leisure
For the Millennials
Promotions & Giveaways
I consent and agree for Etiqa Insurance to collect, use and disclose the personal data above for the purposes of validation and sending, via telephone calls and text message. Read Etiqa's Privacy Policy [here]