Switch your car insurance to us and enjoy extra savings and comprehensive coverage while on the road.
Why Private Car Insurance?​

Unlimited windscreen cover (S$100 excess for each replacement)

Extra 5% discount for being demerit-free​

Island-wide authorised workshops with 9 months repair warranty​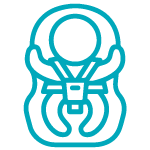 Free coverage for child seat
(up to $300)
Not driving much these days? No problem. With Tiq by Etiqa private car insurance, you get cash rebates for driving less!
Learn More
We've got your back with 3 levels of cover​
BENEFITS
Features Insured
Comprehensive
Third-Party Fire & Theft
Third-Party Only
| | | | |
| --- | --- | --- | --- |
| Accidental loss or damage due to fire | | | |
| Loss or damage due to theft | | | |
| Accidental loss or damage by other insured causes (not fire or theft) | | | |
| Accessories and spare parts due to fire and/or theft only | | | |
| | | | |
| --- | --- | --- | --- |
| Towing fee to repairers or places of safety due to an accident | up to S$200 | up to S$200 | |
| | | | |
| --- | --- | --- | --- |
| Death or bodily injury to third party | | | |
| Loss or damage to property that belongs to other party | | | |
| Legal costs and expenses if you are legally responsible | up to S$2,000 | up to S$2,000 | up to S$2,000 |
| | | | |
| --- | --- | --- | --- |
| Personal accident cover for policyholder due to a car accident | up to S$50,000 | | |
| Medical expenses if policyholder/named driver or passenger in the vehicle is injured due to a car accident | up to S$1,000 | | |
Unlimited windscreen cover
Excess of S$100
Daily transport allowance for authorised workshops and repairs exceeding 3 days
S$50 per day
(up to 5 days)
| | | | |
| --- | --- | --- | --- |
| Excess for driver(s) | Adjustable excess up to $2500 to save more on premium | | |
| Additional excess for Unnamed Driver | S$500 | | |
| Additional excess for Elderly, Young and Inexperienced Driver | S$2,000 | | |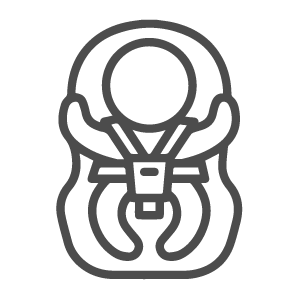 Child Seat Cover
Free
Get reimbursed up to $300 for your child's car seat if it is damaged in an accident.

Etiqa Package
New
Enjoy great protection and convenience with Etiqa's recommended essential benefits for daily drivers. Includes:
• Protection and Removal After Damage or Loss (Enhanced)
• Courtesy Car benefit
• Medical & Dental Expenses
• Enhanced Personal Accident Benefits
• Loss of Personal Effects
• 24-hour Roadside Assistance

Gap Cover
New
Receive up to S$80,000 for the difference between your outstanding car loan and the market value in the event of total loss of your car

No-Claim Discount (NCD) Protector
Protect your NCD when you renew with us in the event of a claim

Adjustable Excess
Select the excess amount based on your needs and budget

Sun/Moon Roof Cover
Be sheltered and covered up to $2,000 for your car sun/moon roof

Solar Film Cover
Receive damage coverage of up to $1,000 for your solar film

Workshop of Your Choice
Enjoy the freedom to choose your preferred workshop for repairs
Insured but still looking?
Let us know when your policy ends and we'll send you a reminder to switch to Tiq by Etiqa Insurance.
Set. Relax. No Regrets!
Don't worry, we'll wait for you!
When does your existing Private Car Insurance expire? (A guess is okay)
Invalid Date field
Invalid Name field
Invalid Contact field
Invalid Email field
Reminders will be sent at least 1 month prior to the renewal of your existing insurance policy. By submitting your details, you allow us to get in touch with the latest promotions, marketing updates and how to switch to us.
Disclaimer: We will not be held responsible if our reminder doesn't reach you and you choose to cancel your policy with your existing insurer.
Frequently Asked Questions
Our fast claims approval is applicable to only own-damage motor claims under the amount of S$5,000 at Etiqa's authorised workshops. Upon receiving the necessary claims and estimated damage documents, repair claims of up to S$5,000 can be approved in just 30 minutes. Exclusions apply for claims which are subjected to further investigation or a breach of policy conditions.
Yes, Tiq has promotional discounts everyday. Click 
here 
for more information.
If you have TiqConnect (online self-service) account, please log into TiqConnect to submit in your claims. Otherwise, you may register for an account (applicable only to policy owners). Access can be created immediately. You may contact Etiqa Customer Care via WhatsApp messaging or phone call at +65 6887 8777 or email us at customer.service@etiqa.com.sg for assistance.
Information You Might Find Useful
See What Our Customers Say
Important notes:
This policy is underwritten by Etiqa Insurance Pte. Ltd. This content is for reference only and is not a contract of insurance. Full details of the policy terms and conditions can be found in the policy contract. You should seek advice from a financial adviser before deciding to purchase the policy. If you choose not to seek advice, you should consider if the policy is suitable for you. This policy is protected under the Policy Owners' Protection Scheme which is administered by the Singapore Deposit Insurance Corporation (SDIC). Coverage for your policy is automatic and no further action is required from you. For more information on the types of benefits that are covered under the scheme as well as the limits of coverage, where applicable, please contact us or visit the General Insurance Association (GIA) or SDIC websites (www.gia.org.sg or www.sdic.org.sg).
Information is accurate as at 10 Sep 2020.

Be the first to know
Get the latest promotions and news

Please share with us which topics interest you:
All
Financial Planning
Health & Wellness
Travel & Leisure
For the Millennials
Promotions & Giveaways
I consent and agree for Etiqa Insurance to collect, use and disclose the personal data above for the purposes of validation and sending, via telephone calls and text message. Read Etiqa's Privacy Policy [here]