Wondering if you can change your car insurance before renewal date? Can car insurance be transferred to a new car? What happens if you cancel your car insurance?
You asked, we answered! There are many reasons to cancel or switch your car insurance, be it for better coverage or cheaper rates. As you know, car insurance is mandatory in Singapore. You can cancel your car insurance but if you want to continue driving, you need to get a new car insurance policy or risk a fine of up to S$1,000 and/or imprisonment and get your licence revoked for at least 12 months! 😱
Before you decide, let's look at the following common questions regarding cancellation and switching of car insurance in Singapore. Read on!
Can you cancel your car insurance anytime?
Technically speaking, you can cancel your car insurance anytime. However, there are a few things you should consider before you cancel your car insurance.
Do you still need coverage? If you are planning to switch to public transport, your main concern would probably be the costs; i.e. potential administration fee for cancellation of your policy, your eligibility for refund of prorated unused premium, etc. It's best to refer to your car insurance policy documents or contact your insurer to get the information.
To enjoy continuous coverage so you can drive safely and legally on the road, you should consider an alternative policy and align the dates (i.e. cancellation of current policy and new policy start date). Don't forget to inform your insurers accordingly.

Pro Tip! You can save up to 30% yearly rebate with Private Car Insurance from Tiq by Etiqa based on how much you drive. Learn more
Can you cancel your car insurance online?
Insurance companies require policyholders to give a written notice when cancelling your car insurance. These days, you can easily do so online by submitting the required documents (refer to the website of your existing insurer). Alternatively, you can send in your documents by mail or through your agent.
Some insurance companies may want to speak to you prior to processing your cancellation request. Nonetheless, cancelling your car insurance is usually a straightforward procedure. No sweat!
Is there a refund if you cancel your car insurance before your policy expires?
This depends on your car insurer. If you cancel your policy before it expires, it is usually possible to get a refund for the remaining period of the car insurance premium paid. However, the refund amount varies for different insurers and some may impose a penalty fee or administration charge for cancellation.
To avoid additional costs, many car owners usually wait to switch car insurance nearer to their policy expiry date. If unsure, make it a habit to check your policy documents or contact your insurer. Note that there's unlikely to be a refund if you have made a claim previously.
At Tiq by Etiqa, we understand how every penny counts, especially amidst rising inflation. That's why we have this complimentary reminder service (scroll to bottom of page) to remind you when your expiry date is near. Register now!
Can you transfer your existing car insurance to a new car?
Congratulations on getting a new car! Unfortunately, it is not possible to transfer your existing car insurance to a new car because the car make, model, age, etc. will usually be different. This is a good opportunity though to reassess your protection needs and consider switching car insurer to get the car insurance that best suits your needs.
Pro Tip! Private Car Insurance at Tiq by Etiqa offers three levels of cover with optional add-ons so you only pay for what you need. Practical, affordable and reliable!
Is there a record of cancelled insurance? How long does it stay on record?
In case you are worried about being penalised as a "fickle-minded" car owner, you can be rest assured that it is absolutely fine to cancel your car insurance or switch car insurers to get a better deal. You may need to check your policy documents to ensure that there's no early cancellation charge fee (see 1st point) that will eat into your potential savings.
Also, note that there are situations where your insurer may cancel your policy if they suspect there's foul play or illegal modifications. Just like all binding contracts, things go both ways. The specifics are available in your policy documents.
Does cancelling or switching your car insurance affect NCD?
Of course not! Rest assured that your NCD (no-claim discount) remains unchanged when you cancel or switch car insurance. Your new car insurer will assess your NCD eligibility and give you a quote accordingly.
Did we mention that you can enjoy an extra 5% discount for being demerit-free​ with our Private Car Insurance? If you are a parent, you also get up to S$300 worth of free coverage for child seat. Learn more
Can you switch car insurance in the middle of a claim?
We're sorry to hear that you are in the middle of a claim. Generally, it is not possible to switch car insurance as your current insurer is still processing your claims. You may want to consider the remaining period of your car insurance after the claim has been processed. Note that there is usually no refund if you have made a claim on your car insurance.
You may also like this:
8 Car Insurance Myths, Debunked!
5 helpful tips about Car Insurance
Get a free quote for Private Car Insurance now!
It's natural to look for the best motor insurance coverage but what's best for others may not work for you. The best car insurance for you is the one that meets your budget and needs. Before you cancel or switch your car insurance, it helps to keep a lookout on good deals and see what others say.
Tiq's Private Car Insurance offers affordable and reliable car coverage that fits your lifestyle. Beyond general coverage, you can enjoy a fast claims approval if you are making an own-damage motor claim under S$5,000. We even cover you across all of West Malaysia and even Thailand as long as it is within 80km of Malaysia's borders! Perfect for those who are resuming weekend trips in Malaysia!
There are potential perks to switching your car insurance if the current one is getting pricier or no longer meets your needs. Get a free quote for Private Car Insurance now!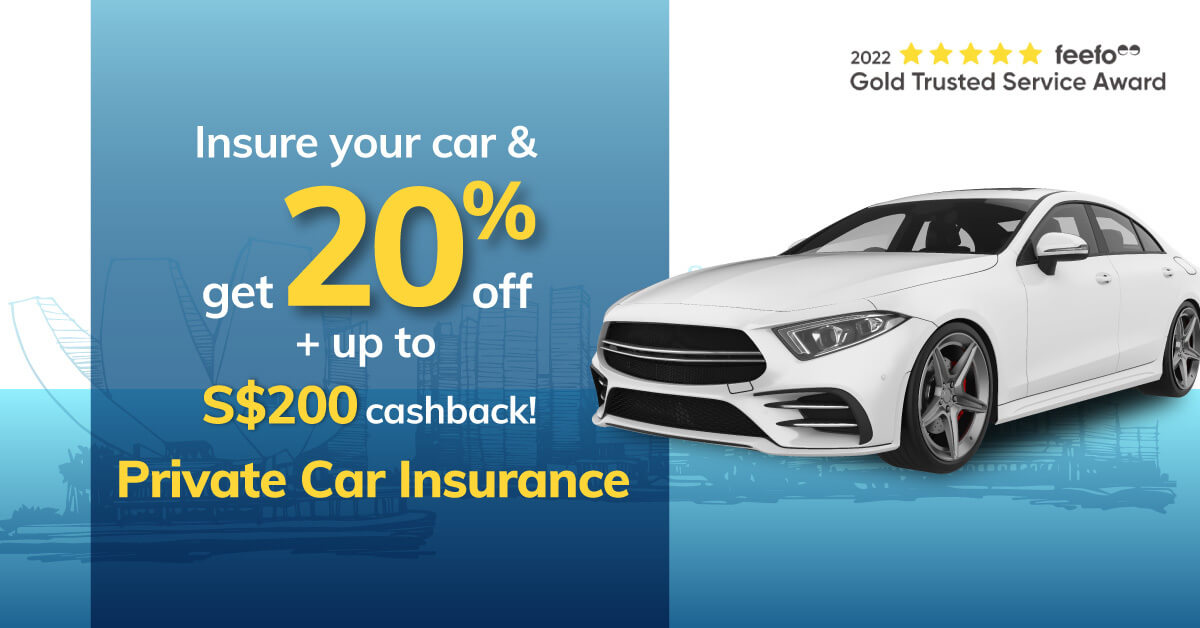 [End]
Information is accurate as at 28 June 2022. This content is for reference only. You should seek advice from a financial adviser before deciding to purchase the policy. If you choose not to seek advice, you should consider if the policy is suitable for you. This advertisement has not been reviewed by the Monetary Authority of Singapore.
Tiq by Etiqa Insurance Pte. Ltd.
A digital insurance channel that embraces changes to provide simple and convenient protection, Tiq's mission is to make insurance transparent and accessible, inspiring you today to be prepared for life's surprises and inevitabilities, while empowering you to "Live Unlimited" and take control of your tomorrow.
With a shared vision to change the paradigm of insurance and reshape customer experience, Etiqa created the strong foundation for Tiq. Because life never stops changing, Etiqa never stops progressing. A licensed life and general insurance company registered in the Republic of Singapore and regulated by the Monetary Authority of Singapore, Etiqa is governed by the Insurance Act and has been providing insurance solutions since 1961. It is 69% owned by Maybank, Southeast Asia's fourth largest banking group, with more than 22 million customers in 20 countries; and 31% owned by Ageas, an international insurance group with 33 million customers across 16 countries.
Discover the full range of Tiq online insurance plans here.