Thank you for your support! ELASTIQ is fully subscribed.
Check out GIGANTIQ, our all-in-one insurance savings tool before it's gone too!   
Thank you for your support!
ELASTIQ is now fully subscribed. Leave your contacts and we'll inform you when ELASTIQ is available for signup.
Earn additional cashback on your Tiq 3-Year Endowment Plan when you save.
Earn more with every friend you refer. Get up to $50 per referral today!
The flexible whole life insurance savings plan to expand your wealth anytime, anywhere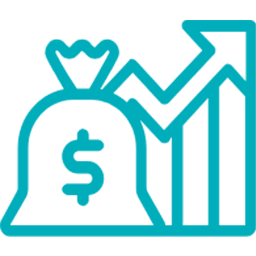 HIGH CREDITING RATES
Enjoy guaranteed 1.80% p.a. for the first 3 years. After that, you get crediting rates based on market rates, with your capital guaranteed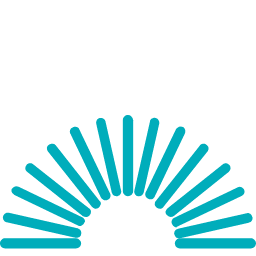 FLEXIBILITY
Withdraw from your account without penalty or interest claw back 90 days after policy issue date. Top-up at any time!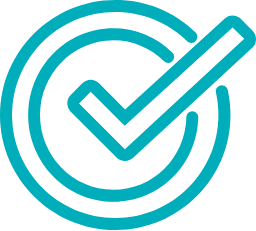 SIMPLE, STABLE, STRAIGHTFORWARD
Make payment online and watch as your money starts to grow
Get loyalty bonus every 3 years
Receive an additional 0.3% of the average monthly Account value for the past 36 Policy months as a loyalty bonus every 3 years if no withdrawal has been made before.
How it works:

1

DAY

91

DAY

4

YEAR
Start your insurance savings from S$5,000 – S$50,000
Earn interest from Day 1 at 1.80% p.a.
Stay protected with death benefit at 106.8% of Account value.
Start managing your insurance savings via TiqConnect1, our customer portal.

Actions you may take:
Ad-Hoc Top-ups2: You may perform a one-off top-up of a minimum of S$500 and in increments of S$500 per top-up.
Monthly Recurring Savings2: You can set a consistent monthly top-up from a minimum of S$500 per recurring top-up request, in increments of S$500.
Customers can top up to a maximum contribution of S$200,000.
1 Only available for individual customers
2 The crediting rate for top-ups will be determined by us based on prevailing market conditions.
Withdrawal flexibility
You are now able to do partial withdrawal via TiqConnect after 90 calendar days. A nominal service fee would apply if your average daily Account value for the policy month falls below S$5,000.

Actions you may take:
Withdrawals: Minimum S$500 and in increments of S$500 per withdrawal, with no penalty or interest claw back.
Receive Loyalty Bonus
A non-guaranteed bonus of 0.3% of the average monthly Account value for the past 36 Policy months will be given every 3 years, if no withdrawal has been made before.
From 4th policy year, earn interest on a monthly basis according to prevailing market rates, with full capital guaranteed.
You may view monthly crediting rates via your TiqConnect account.

Verification
Verify via Myinfo or snap photos of the front and back of your NRIC/FIN Pass

Proof of Address
For non-Singaporeans only. Submit a copy of your proof of address (from bills or statements)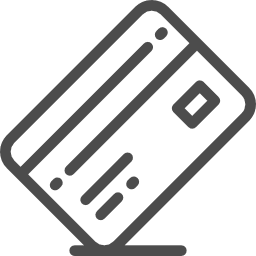 Online Payment
Pay via a DBS/POSB bank account or PayNow. It is recommended to pay via a bank account that matches the name of the policyholder.
Frequently Asked Questions
ELASTIQ is a single premium, non-participating universal life plan denominated in SG dollars. It matures on the policy anniversary immediately before you reach 100 years old. It offers the financial flexibility, opportunity for wealth accumulation and the assurance of life insurance coverage through providing death benefit.
Universal life plan is a whole life insurance that offers flexibility in the amount and timing of premium payments. This plan pays a death benefit and allow build-up of cash value through offering interest crediting rate. Our universal life plan offers a guaranteed minimum interest crediting rate.
Our Customer Care team will be happy to take your questions during operating hours from Mondays to Fridays, 8.45 am to 5.30 pm. You may also contact us through WhatsApp at +65 6887 8777 or visit our website at 
www.etiqa.com.sg
 to start a live chat with us.
See What Our Customers Say
Important notes:
This product's availability is based on a first-come, first-served basis and Etiqa Insurance reserves the right to close the tranche at any time without prior notice.

This policy is underwritten by Etiqa Insurance Pte. Ltd. This content is for reference only and is not a contract of insurance. Full details of policy terms and conditions can be found in the policy contract. The information contained on this product advertisement is intended to be valid in Singapore only and shall not be construed as an offer to sell or solicitation to buy or provision of any insurance product outside Singapore. As buying a life insurance policy is a long-term commitment, an early termination of the policy usually involves high costs and the surrender value, if any, that is payable to you may be zero or less than the total premiums paid. You should seek advise from a financial adviser before deciding to purchase the policy. If you choose not to seek advice, you should consider if the policy is suitable for you.

This policy is protected under the Policy Owners' Protection Scheme which is administered by the Singapore Deposit Insurance Corporation (SDIC). Coverage for your policy is automatic and no further action is required from you. For more information on the types of benefits that are covered under the scheme as well as the limits of coverage, where applicable, please contact us or visit the Life Insurance Association (LIA) or SDIC websites .

Information is accurate as at 10 September 2019. This advertisement has not been reviewed by the Monetary Authority of Singapore.

Be the first to know
Get the latest promotions and news

Please share with us which topics interest you:
All
Financial Planning
Health & Wellness
Travel & Leisure
For the Millennials
Promotions & Giveaways
I consent and agree for Etiqa Insurance to collect, use and disclose the personal data above for the purposes of validation and sending, via telephone calls and text message. Read Etiqa's Privacy Policy [here]