Easy to buy,
Fast to claim
Award-winning digital
insurer in Singapore
Get Your Quote Now





Protect you and your loved ones in just a few clicks
Best deals ​for a limited time ​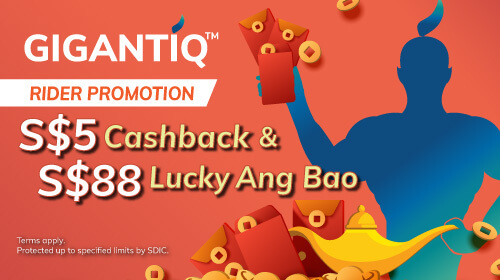 From 25 January to 28 February 2021, receive S$5 Cashback
Forget FOMO. Stay updated
See What Our Customers Say
Chee Hsiang L.
Tiq Travel Insurance
I like the transit traveller plan. Now I am able to cover my mom that travel with me where she is from Malaysia. Look forward to more insurance solution. Such as when extending(7 Days before or after) before start of the trip. We don't mind pay as add on.
YAP FONG LAN
ePROTECT maid
The discount is really a cost saving for my maid renewal insurance. Thank you.
I am pleased with the efficiency how your team cancelled my policy (1year) so that I can buy a new one (3year home insurance). They are prompt and I like the sms given to notify me of the cancellation. Also the online portal is very easy to navigate. Thank you.
Your customer service offer is extremely helpful and knowledgeable
PEARL JANE CHUA
ePROTECT maid
Works like a savings account after 90 days! Very flexible with no fees!
It's really easy to top up and save more anytime I want, without asking my agent whom always try to sell me other policy when he knows I have extra cash!!!
CHEN ZHI HUI SHAUN
ePROTECT maid
pretty good for an online service. Servers are fast and information is generally clear.
simple purchasing, got this online in 5mins.
Hon Weng L.
Tiq Travel Insurance
great Live chat was most helpful and reply was fast. NIL You are very responsive to my enquiry at first purchase of my travel insurance. The experience was good. Both my wife and myself feel that you are doing a great jog at Etiqa. Well done. easy to navigate and information is readily available
I love how easy the purchase went! Good job!
straightforward purchase online
Hee Young L.
Online Life Protection
Good. Got the DIRECT - Etiqa term life.
CHOO THIAM HOCK
ePROTECT maid
Easy to apply via online.
Tan Meow Ngoh
Tiq Travel Insurance
clear info and price reasonable
Nikunj Agarwal
Personal Cyber Insurance
CHNG KIM LENG DORIS
ePROTECT maid
Hassle free, fast and cheap.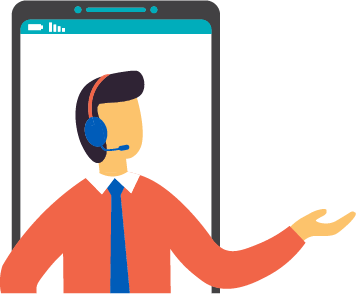 Plan for your future with a professional financial advisor

Be the first to know
Get the latest promotions and news

Please share with us which topics interest you:
All
Financial Planning
Health & Wellness
Travel & Leisure
For the Millennials
Promotions & Giveaways
I consent and agree for Etiqa Insurance to collect, use and disclose the personal data above for the purposes of validation and sending, via telephone calls and text message. Read Etiqa's Privacy Policy [here]