Planning a family trip for your year end holiday? Good old Thailand may just be the ideal family-friendly destination and no, we are not talking about Bangkok, Phuket or even Koh Samui that most Singapore travellers are familiar with. These Thailand trip ideas that we have in mind fulfil the triple A criteria:
Authentic travel experiences
Affordable and accessible
Away from touristy areas and avoid the crowd
Family trips typically require greater considerations in terms of budget, convenience and safety. As we learn to live with COVID-19 and the uncertainties that it pose, there's a stronger need to plan ahead and be *kiasu about travel insurance.
Tiq Travel Insurance – rated #1 on Seedly – offers family and group plans that come with greater savings and convenience. Plus optional COVID-19 cover add-on to protect you and your loved ones before, during and after your trip. Learn more
*Kiasu  – a Singlish word that refers to someone "governed by self-interest, typically manifesting as a selfish, grasping attitude arising from a fear of missing out" (according to the Oxford Dictionary)
Value-added family-friendly destinations in Thailand
1. Singburi – 2 hours north of Bangkok
Lying north of Bangkok, Singburi is a mere 2 hours  taxi ride away from the capital city. (You can also consider the train for a 'slow travel experience') Just slightly bigger than Singapore, the 822+km ancient city is also known as the Lion City – talk about coincidence!
The charming Singburi town, which is the capital of the Singburi rural agriculture province, has plenty to offer in terms of laidback countryside scenery, history and cultural activities! Think authentic Thailand experiences that are affordable and fun.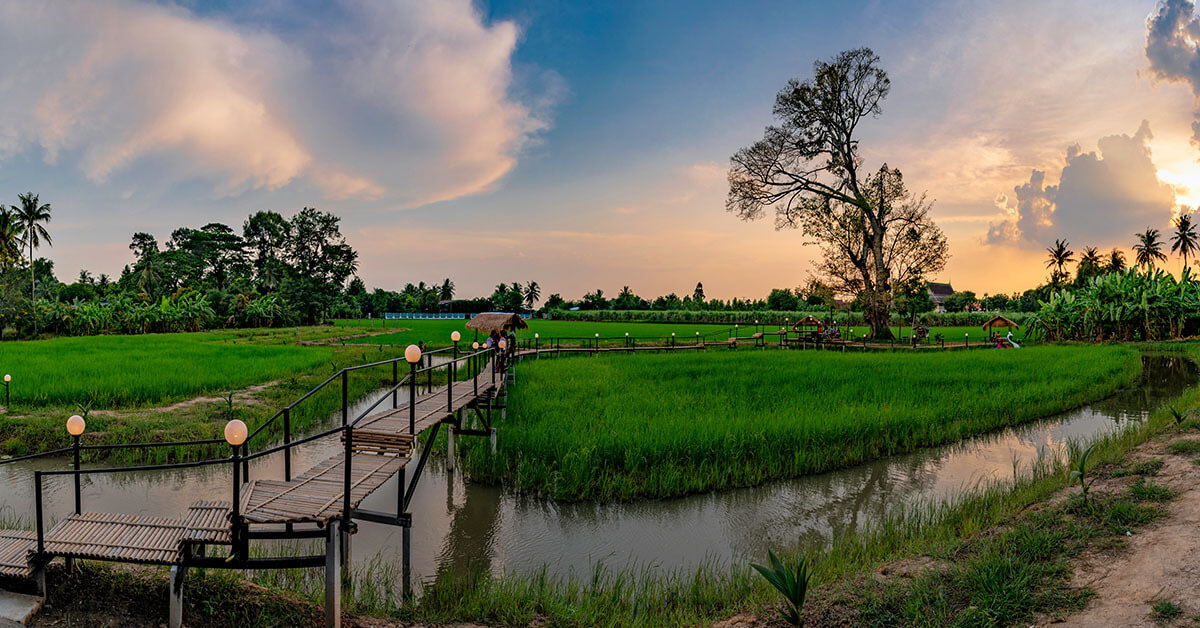 Allocate a minimum of 3 days to visit attractions such as the popular local temple, Wat Phra Non Chakkrasi Worawiha, and historic sites i.e. Mae Nam Noi Kilns (once part of the largest pottery-making sites in ancient Thailand).
Other fun family-friendly activities include picking apples at Thong Sam See Orchard, visiting Saturday evening market or even assisting in the care of elephants through voluntary programmes. If you are lucky, you might catch the annual long boat race (usually held in October or November) and indulge in the carnival-like atmosphere.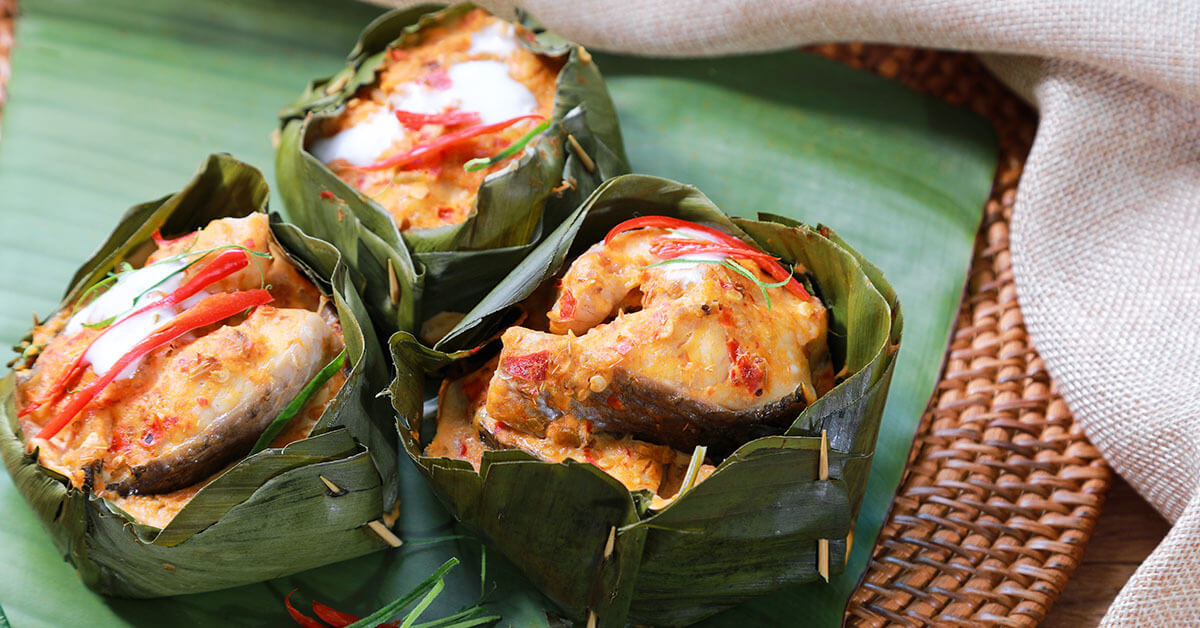 Sit  up, foodies and anglers! Singburi is famous for its fishes, in particular the snakehead fish. Anglers can head down to the Mae La River and try your hand at fishing. Also, there's an annual fish festival every December. Besides enjoying fish feasts and other delectable authentic Thai dishes, there are many games, cultural performances such as shadow puppetry and dance shows (perfect for the young and elderly).
2. Cha-am – 2.5 hours south of Bangkok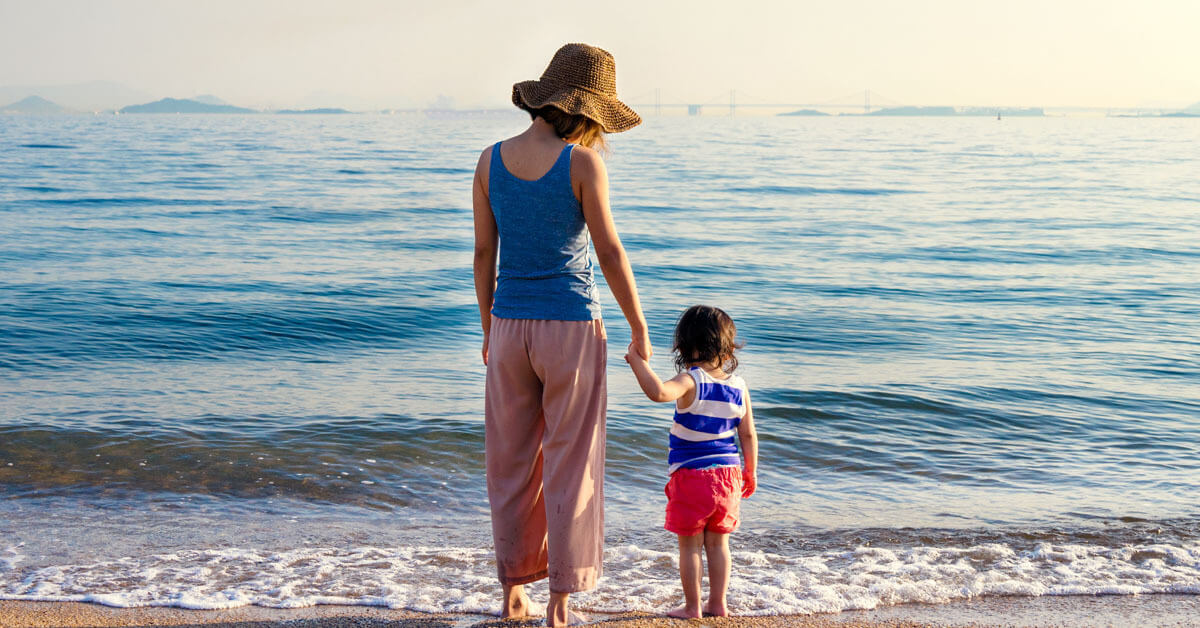 Located next to the luxurious resort town of Hua Hin, Cha-am is like that friendly girl-next-door that can be easily overlooked if you don't pay attention. Also a beach town, it is quieter and more affordable than its upscale neighbour (Hua Hin) – perfect for families who want to have a restorative vacation within your budget (because inflation, we know). Allocate at least 3 days to a week for a relaxing family vacation.
The best time  of the year to visit Cha-am is from late November to early March, which is perfect for those who want a sun, sand, sea (and blue skies) year end vacation. Besides relaxing in a beachfront family-friendly resort such as the Methavalai Hotel, don't miss a visit to the railway station market for yummy food and traditional crafts.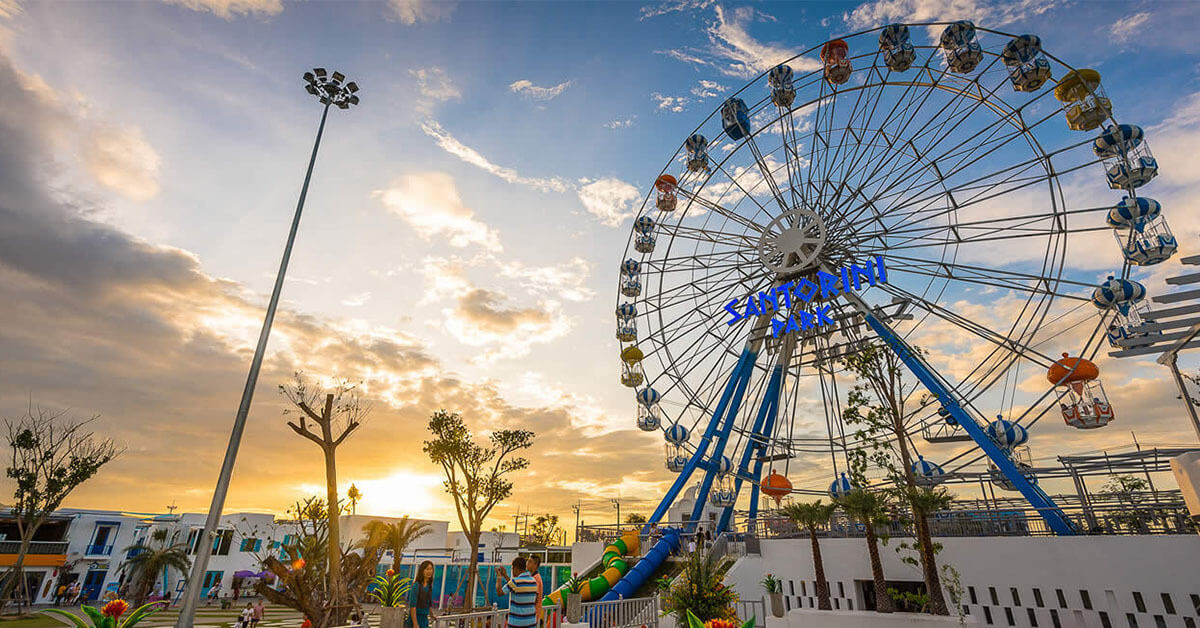 Photo credits:  Hua Hin City
The Maruekhathaiyawan Palace, also known as the royal summer seaside palace or palace of love and hope, offers complimentary group tours and is worth a visit for education purposes. Nearby, the Santorini Park Cha Am (opens daily with free entry) offers various attractions, including a worm wall for children, a 40-metre high Ferris wheel with 360-degree views, 4-D movies, restaurants and shops.
Pro-tip: Did you know that Tiq Travel Insurance provides instant claims encashment via PayNow? Even if you are planning to go on a relaxing trip with minimal activities , unexpected accidents can happen. It helps to be protected with reliable travel insurance. Find out why Tiq Travel Insurance is rated #1 on Seedly here, Oct 2021. (Better to be safe than sorry!)
3. Hatyai – 1.5 hour direct flight from Singapore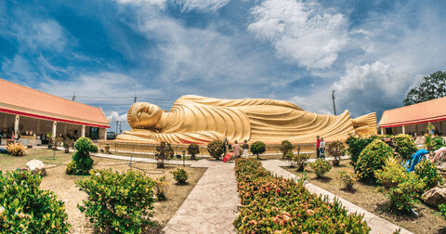 With direct flights departing from Singapore to Hatyai below S$200  even in November 2022, the southern Thailand city of Hatyai is a hidden gem, with plenty of family-friendly attractions and activities to cater to all ages. (TL;RL get free Hatyai itinerary here)
Located near the border of Malaysia, Hatyai  is the largest city in Southern Thailand, best known for its affordability, SEAFOOD, markets and nightlife. For the time-tight and budget-conscious travellers, we recommend a 3-day itinerary covering a visit to the local market, island hopping to the beautiful Ko Yo island, and easy nature trekking. Of course, no visit to Thailand is complete without some good massage, spa and shopping.
For convenience, a direct flight from Singapore takes only 1 hour 35 minutes+, which is perfect for families looking for nearby destinations minus the travel hassle. For the more adventurous, you can consider a family road trip through Malaysia to Hatyai.
4. Koh Lipe (extension to Hatyai trip)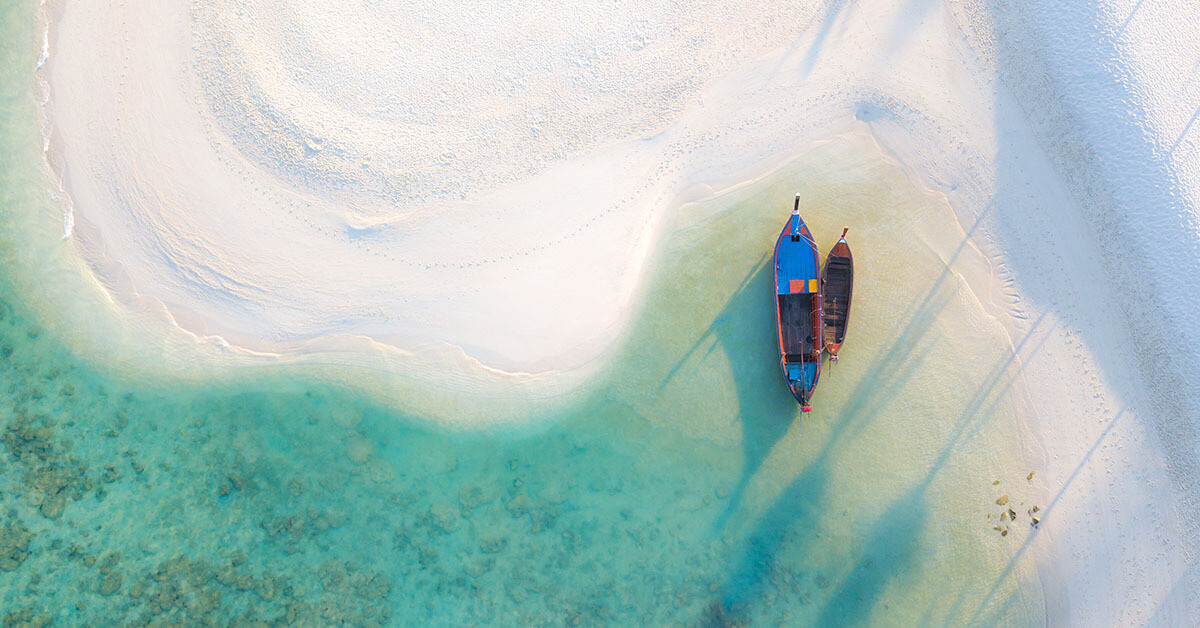 Koh Lipe is not the most accessible island to get to but if you are already in Hatyai, you may want to make the effort to visit since it's lauded as the Maldives of Thailand! Its remoteness means that you won't be jostling with other beach-goers, not to mention the peace of mind since Covid-19 is here to stay.
To get to Koh Lipe from Hatyai, you can either drive or take a taxi (~2 hours) to Pak Bara pier and hop on a 90-minute ferry. Suitable for young families or couples, Koh Lipe has three main beaches – great for swimming and snorkelling. Think crystal clear turquoise waters, white, sandy beaches, and colourful coral reefs!
If you missed the "blue glow" near Changi Beach , you can go on one of the popular Bioluminescent Plankton tours  at Koh Lipe and learn more about this natural phenomenon. Nothing like a real-life national geographic experience with the family. For more things to do at Koh Lipe, read this.
5. Sukhothai (1 hour 20 minutes flight from Bangkok)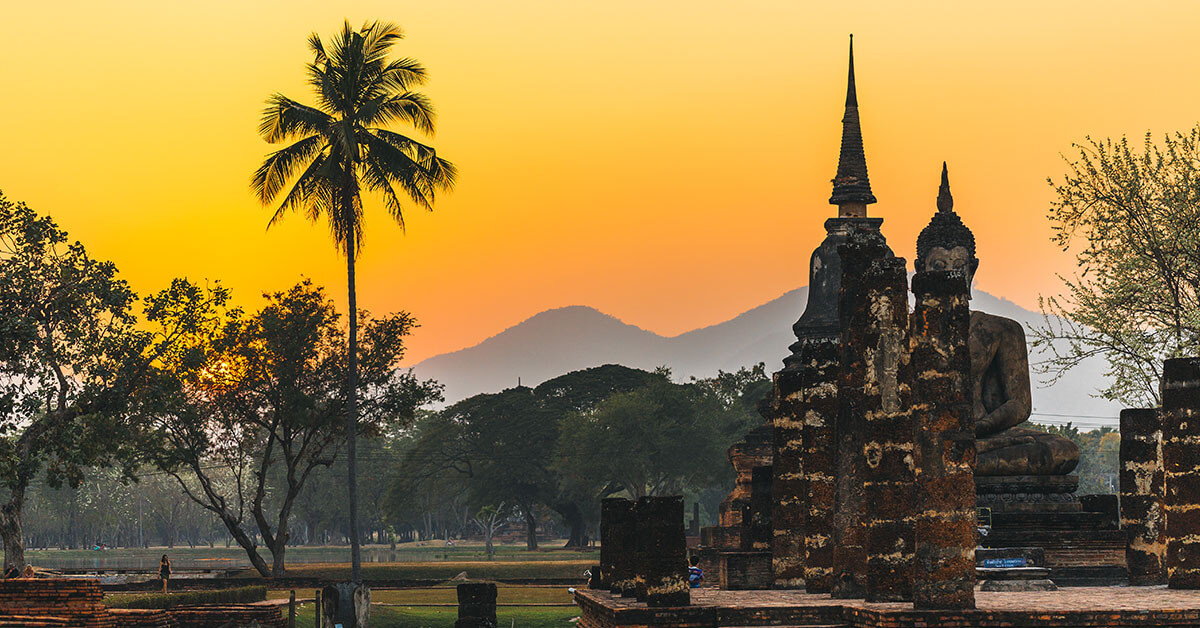 For those looking for a year end vacation with cooler weather, Sukhothai could be the ideal family-friendly destination other than Chiang Mai. In fact, this north-central Thailand province is nestled in the valley of the Yom River, right between Bangkok and Chiang Mai. Less than a 1.5 hour flight from Bangkok, there are daily flights (very affordable!) to Sukhothai.
Pro-tip: Worried about the increasing flight disruptions and baggage delays at airports? No sweat with automated flight delay benefit! Simply input your flight details when you purchase Tiq Travel Insurance and get paid upon a 3-hour flight delay, even without submitting a claim.
Consider adding this ancient city to your Bangkok trip to uncover a hidden gem, which is pretty popular amongst the locals. Here's why: Sukhothai was the capital of the first Kingdom of Siam in the 13th and 14th centuries and it boasts two UNESCO World Heritage Sites! It is also a sight to behold with mountainous forests.
Families looking for edu-tainment can consider Sukhothai , which prides itself on heritage, culture and nature. From cycling or a sunset stroll in the Sukhothai Historical Park to hands-on farming at an organic farm in Sukhothai Airport (children can learn about agriculture and food sustainability), one thing is for sure: Sukhothai is a laid-back destination.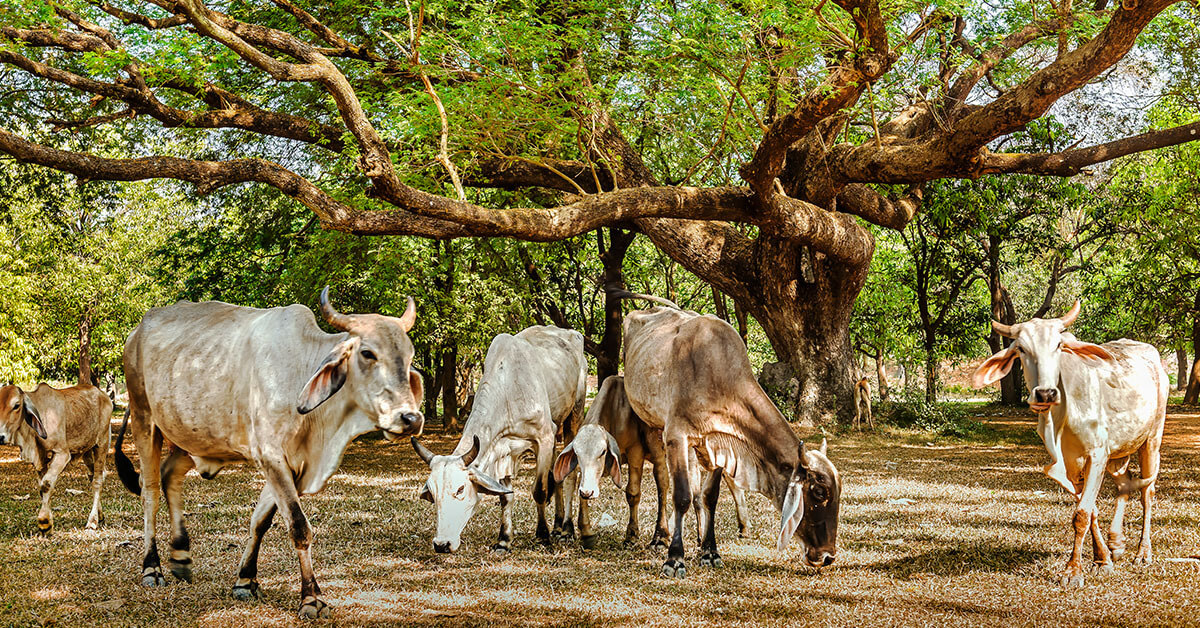 Don't miss the therapeutic experience of making your own or painting a Sukhothai style pottery at Prasert Antique . Foodies will also be delighted to find value-for-money local eats such as Khao Poep (rice noodle soup) and KwayTeow Sukhothai (thin rice noodles).
Travel safely with Tiq Travel Insurance
Travelling with loved ones is always a tricky business, especially if you have the elderly and children with you. Besides planning in advance to ensure that you cover all important aspects, getting a suitable travel insurance is key to protecting your trip and family members.
Tiq Travel Insurance offers comprehensive coverage including 24-hour worldwide emergency travel support, with the flexibility to include Covid-19 cover add-on, so you get travel protection before, during and after your trip. You can also save more when getting a family or group plan. Get a quote now!
[End]
Information is accurate as at 13 July 2022 . This policy is underwritten by Etiqa Insurance Pte. Ltd. (Company Reg. No. 201331905K). Protected up to specified limits by SDIC.
Tiq by Etiqa Insurance Pte. Ltd.
A digital insurance channel that embraces changes to provide simple and convenient protection, Tiq's mission is to make insurance transparent and accessible, inspiring you today to be prepared for life's surprises and inevitabilities, while empowering you to "Live Unlimited" and take control of your tomorrow.
With a shared vision to change the paradigm of insurance and reshape customer experience, Etiqa created the strong foundation for Tiq. Because life never stops changing, Etiqa never stops progressing. A licensed life and general insurance company registered in the Republic of Singapore and regulated by the Monetary Authority of Singapore, Etiqa is governed by the Insurance Act and has been providing insurance solutions since 1961. It is 69% owned by Maybank, Southeast Asia's fourth largest banking group, with more than 22 million customers in 20 countries; and 31% owned by Ageas, an international insurance group with 33 million customers across 16 countries.
Discover the full range of Tiq online insurance plans here.