With Malaysia so close by, you might be tempted to take a road trip down to Johor Bahru or Kuala Lumpur, but if you're a young family, you might experience some anxiety surrounding how such a holiday might turn into a nightmare. At last, here's the guide you didn't know you needed to family road trips for your young family. With these, we're not talking survival, but actually enjoying yourself. Fancy that!
#1 Entertainment for the kids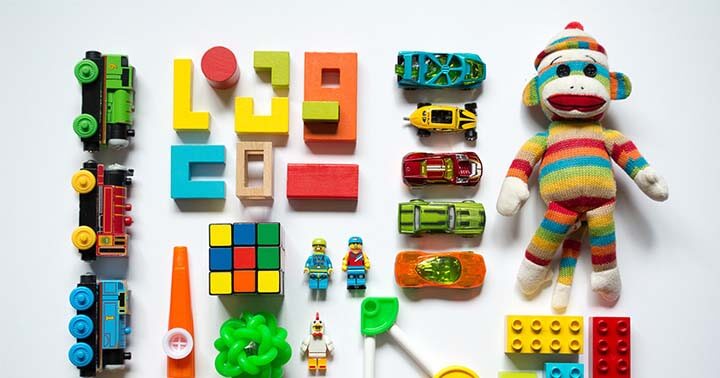 Image credit: Unsplash
Whole civilisations rebuild and collapse to the soundtrack of a kid tantrum – Pete forbid they get bored in the backseat! Here's what you will need for the road:
Good, never-ending songs to sing together. Try the Baby Shark song or perhaps the Wheels on the Bus song. It may get old after a while, but such is what we'd all give for a little peace.
Games to play together. Try, for example, listing all the word that start with 'e', and no repeats!
Secure-a-toy straps. If your children are too young for word games and complicated songs, tie their toys and pacifier to the car seat with some specialised straps so they can be retrieved easily if they fall. These straps can be purchased easily online, such as on Amazon or Taobao.
#2 Frequent rest stops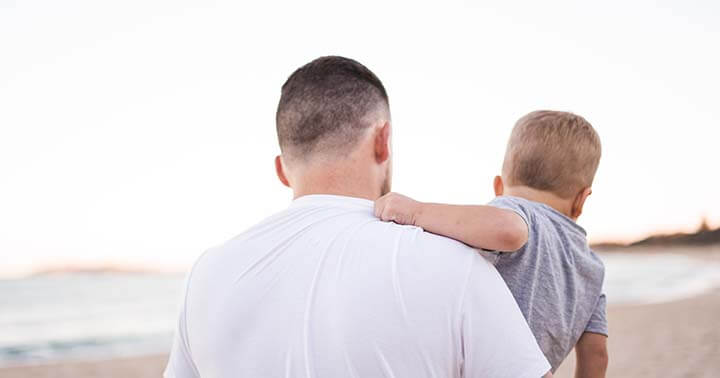 Image credit: Unsplash
Plan routes with more rest stops along the way. The driver will thank you and so will your kids, by appropriating their overflowing energy to something other than a hissy fit. When you get a chance to stop, let the children out of the car for a quick exploration. Little adventures en route to your destination can help you make even more of your trip.
Also, everyone must use the restroom. If the kids don't have to wee now, they will, 10 minutes after you start driving again.
You can plan ahead to stop at playgrounds, parks, beaches and kid-friendly museums, zoos and the like. The open parenting secret is, if you tire them out enough, they'll sleep like angels in the car afterwards, giving you and your partner a much needed break.
#3 Get your car organisation down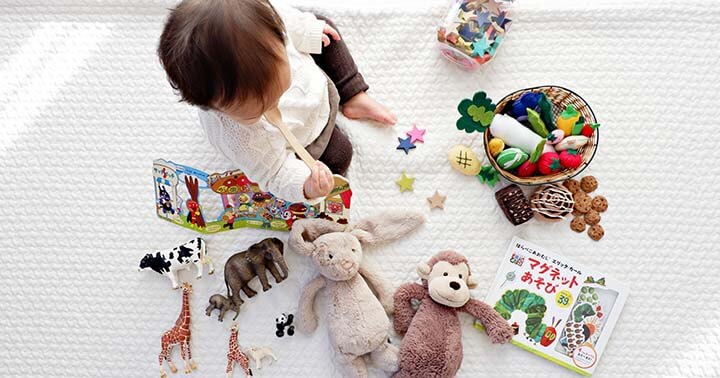 Image credit: Unsplash
If you've taken your kids anywhere, then you already know how messy things can get. Multiply that by a few days spent in the car. The product: unspeakable carnage in the backseat. Thankful for the sacrifice of others before us, we suggest these car organisation ideas for road trips:
Compartmentalise your kids' entertainment in stations, in the form of large boxes or bags. Station 1 may for example contain toys, while station 2 holds the snacks. Your kids, if old enough, can be tasked to return any items they remove from each station. Never a bad time for nurturing responsibility!
Pack busy bags for each leg of the trip. Each bag can contain a different combination of snacks, travel games and other toys. While higher in preparation, these busy bags give your kids something to look forward to at every point of the journey.
As the clutter builds, attach a shoe holder to the headrest of the front seat and make keeping the car tidy a joint effort. Each compartment on your shoe holder should be spacious enough for entertainment essentials, while the rest can be stowed in the boot. Shoe holders can be purchased from IKEA or on most online shops.
 #4 Place-specific mobile apps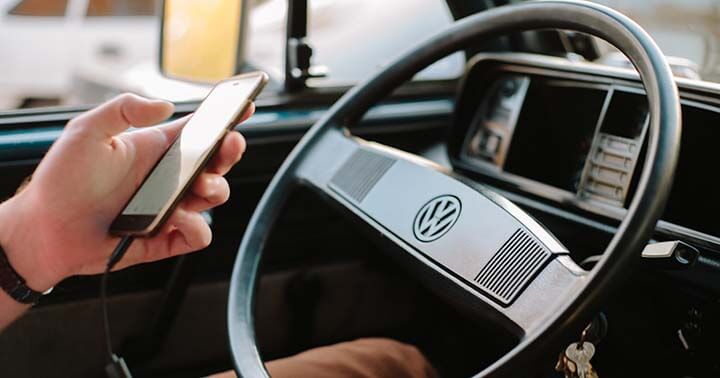 Image credit: Unsplash
Staying calm on a family trip can help ensure everyone else has a good time, too. That means downloading the best mobile apps for your destination. If you're travelling to New Zealand (a great road-tripping destination, if we may add), Essential New Zealand Travel will have your back with recommendations for every leg of the trip. The app is owned by the local tourism board, and while offering detailed information on tourist experiences across the country, functions offline too.
In Japan, Navitime is great for getting around and even features an offline search for free Wi-Fi spots, a must for every modern traveller. Meanwhile, Baidu Maps will save your life in China, where Google doesn't work the same as it does elsewhere.
Another great app to get is Maps.Me, an offline map application that will save your life if you're travelling without mobile data or passing through an area with weak signal. Renting a GPS you're your car often comes at hefty cost, so this can save you some money abroad. Covering everything from footpaths and bicycle trails to roads and hiking routes, this well-reviewed app will benefit any traveller.
#5 Long trips? Assign more than one driver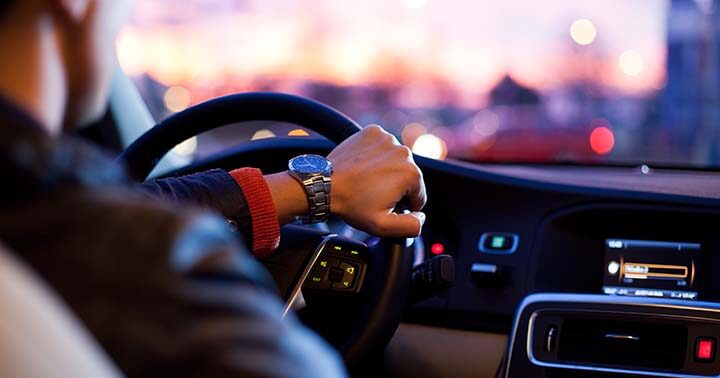 Image credit: Unsplash
Travelling long distances can be exhausting for drivers and passengers alike. Consider having you and your partner take turns driving and entertaining the kids respectively for a fun trip all around – that way, everyone gets the full road trip experience and both parents get time with the kids, which is the whole point for a family holiday after all. This sort of flexibility gives you a chance to rest, which means you're more alert when you take the wheel.
In case you haven't heard, Tiq Travel Insurance features an add-on for vehicle rental excess. This being a road trip, the extra assurance on the road can go a long way – pun totally intended. The add-on should also cover all possible named drivers for the trip. Very important if you're sharing the wheel!
If you're taking a road trip, then you already know how much freedom means to you. Tiq Travel Insurance optional add-ons afford you valuable flexibility to plan your protection according to your travel needs and priorities. Explore your options here.
#6 Emergency car supplies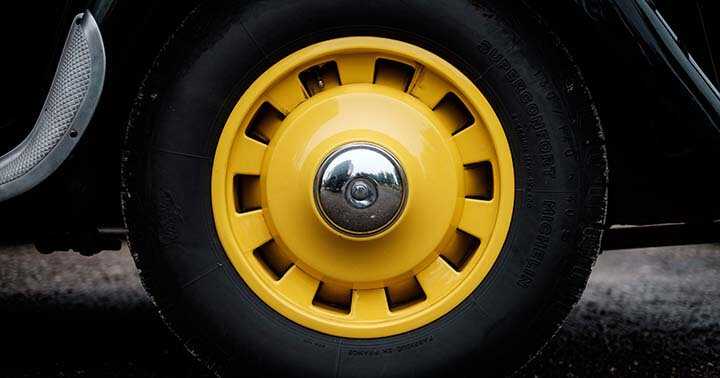 Image credit: Unsplash
Driving cross-country has its risks, and being prepared for the worst means nothing can steal your cool. Your trunk should contain everything from a spare battery to a breakdown sign, along with everything you'll need to change a flat tire. For night-time emergencies, you'll need a flashlight. Halogen flashlights are brighter and can be purchased from camping supplies stores. Meanwhile, keep a first-aid kit handy and pack lots of water in case of breakdowns.
Speaking of car safety, where you place your child car seat in the car can save their life. It is unadvisable to place your baby car seat in the front passenger seat, whether front- or rear-facing, because an airbag deployed during an accident can hurt your child. The middle rear seat is the safest, clear of the doors, and rear-facing.
Anything can happen, that's why you should also have…
#7 Good travel insurance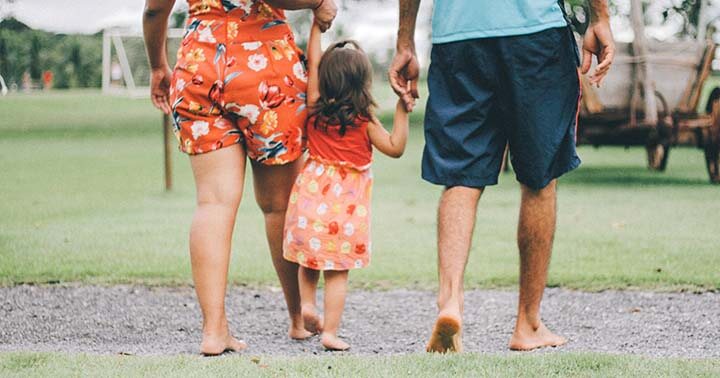 Image credit: Unsplash
And of course you saw it coming. No matter your holiday emergency, Tiq's award winning Customer Care team is available on calls, WhatsApp text message and Facebook messenger for fast claims and questions. In addition, Tiq automatically monitors flight delays and credits the claim amount to your account, without any effort on your part. We wouldn't recommend Tiq Travel Insurance otherwise!
Did you know? Tiq Travel Insurance offers COVID-19 add-ons, which covers travellers for pre-departure, during, and post-trip COVID-19 related expenses. Should you be diagnosed with COVID-19 just before your trip, resulting in trip cancellation or postponement, Tiq covers up to $5,000 on non-refundable costs for cancelling or postponing your trip 14 days before your departure date!
Even in the event that you are diagnosed with COVID-19 and are hospitalised back in Singapore for treatment, you will get a lump sum payout of up to $300. Read more on Tiq Travel Insurance here!
Making memories together
One day, you'll look fondly upon the past from a milestone, much further down the road. As your child marches on stage to collect their degree, or perhaps down the aisle on their big day, the memories you've shared as a family will be all the more precious. For now, trust us, every extra effort to holiday together counts. And it gets easier from here.
[End]
Information is accurate as at 3 August 2022. This policy is underwritten by Etiqa Insurance Pte. Ltd. (Company Reg. No. 201331905K). Protected up to specified limits by SDIC.
You should seek advice from a qualified adviser before deciding to purchase the policy. If you choose not to seek advice, you should consider if the policy is suitable for you. It is usually detrimental to replace an existing personal accident plan with a new one. A penalty may be imposed for early termination and the new plan may cost more or have less benefit at the same cost.
Tiq by Etiqa Insurance Pte. Ltd.
A digital insurance channel that embraces changes to provide simple and convenient protection, Tiq's mission is to make insurance transparent and accessible, inspiring you today to be prepared for life's surprises and inevitabilities, while empowering you to "Live Unlimited" and take control of your tomorrow.
With a shared vision to change the paradigm of insurance and reshape customer experience, Etiqa created the strong foundation for Tiq. Because life never stops changing, Etiqa never stops progressing. A licensed life and general insurance company registered in the Republic of Singapore and regulated by the Monetary Authority of Singapore, Etiqa is governed by the Insurance Act and has been providing insurance solutions since 1961. It is 69% owned by Maybank, Southeast Asia's fourth largest banking group, with more than 22 million customers in 20 countries; and 31% owned by Ageas, an international insurance group with 33 million customers across 16 countries.
Discover the full range of Tiq online insurance plans here.