Located just about an hour's flight away, Kuala Lumpur (KL) – the national capital and largest city in Malaysia – is a common weekend destination for Singaporeans. However, beyond the usual dining and shopping binge, we bet you have no idea on the attractions and chillax experiences… unless you have a friend in town. So, here are some relaxing things to do in and around Kuala Lumpur that our KL friends recommended for your next trip. Read on!
Eat, drink, and chill at Petaling Jaya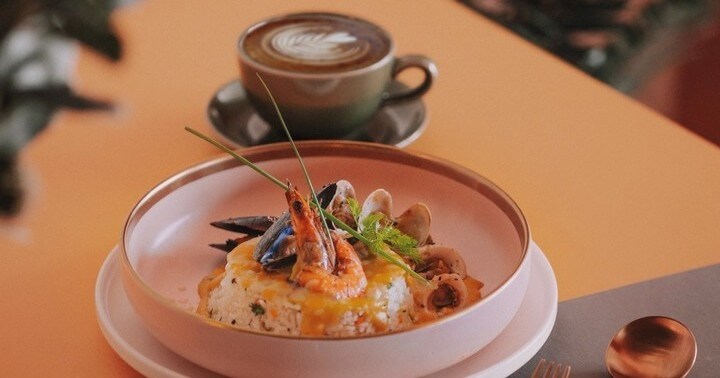 Image credits: Thereforth
"Tourists usually go to Jalan Alor (kind of like Tiong Bahru in Singapore) or Jalan Imbi for dining but locals go everywhere for different food."
So said my long-time KL friend, whose latest culinary infatuation involves the extremely flavourful Tom Yum creamy porridge with seafood and minced chicken at Streat Thai at Petaling Jaya, the twin city to KL.
Interestingly, another foodie friend who lives in KL quipped café hopping as one of the must-do, and her recommended café? 'Therefore'. Also located in Petaling Jaya, this is a beautiful space that welcomes new ideas and artworks with an array of fusion dishes that's as delicious as healthy. Imagine the delectable flavours of curry sauce and cheese over butter rice and seafood, with a tiny kick of spice. Simply sedap*!
*We are pretty sure that you know sedap means delicious in Malay language, but did you know that Malay is the national language of both Singapore and Malaysia?
Understand street art at Laman Seni 7, Shah Alam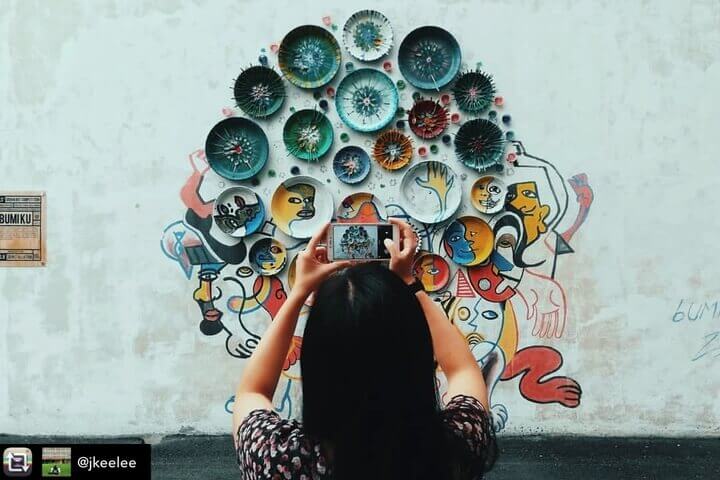 Image credits: @jkeelee
Somebody said the "street art at KL is even better than Penang".
Seriously? We do need to check this out soon in order to be sure, but the photos of this open air gallery sure looks good! There's only so much bingeing and shopping that one can do, so if you'd like to get in touch with your inner artistic self, check out the street art at Shah Alam Street. Also known as Laman Seni 7 (translating as Art Yard 7) that's just an LRT ride away from KL city center, these creative wall murals come alive with colours and the artists' thoughts, which are showcased in a plaque next to each artwork.
#TiqOurWord Besides having adequate travel protection (hint: Tiq Travel Insurance by Etiqa), practise extra caution when you are exploring a foreign destination to avoid unnecessary accidents or losses.
Go on a forest canopy walk in the city center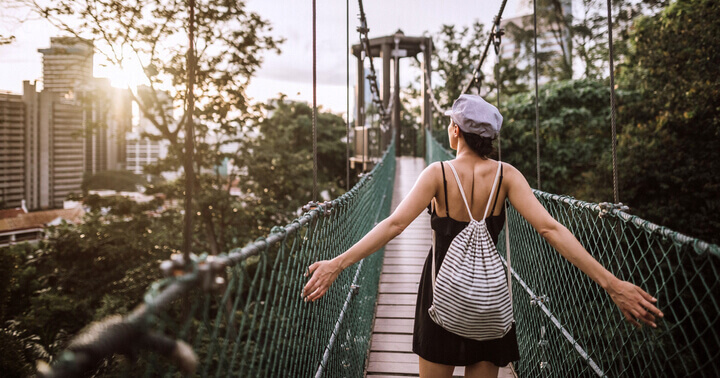 "Those travelling with children can go for the mini zoo when you visit KL Tower. For those who enjoys hiking, check out KL eco forest."
If you just want to relax, a nature retreat and greenery is just around the corner. Almost everyone who has visited KL would have taken the customary shot beneath the Petronas Twin Towers or even scaled Menara KL Tower for the impressive city view. But right in the city center is also the KL Forest Eco Park (previously known as Bukit Nanas Forest Reserve), which coincidentally hosts Menara.
Besides enjoying the title as one of the oldest permanent forest reserves in Malaysia, this Eco Park boasts a 200m canopy walk and several nature trails – great for a morning hike to justify all the eating. To reward yourself, head down to Yellow Brick Road cafe at Batai Village, Damansara Heights. A popular weekend brunch area for the locals, we've been told that the coffee is to die for.
#TiqOurWord Did you know that Tiq Travel Insurance's family plan can insure up to 10 persons? Get a family plan for greater savings. Find out more here.
Explore the National Monument and nearby parks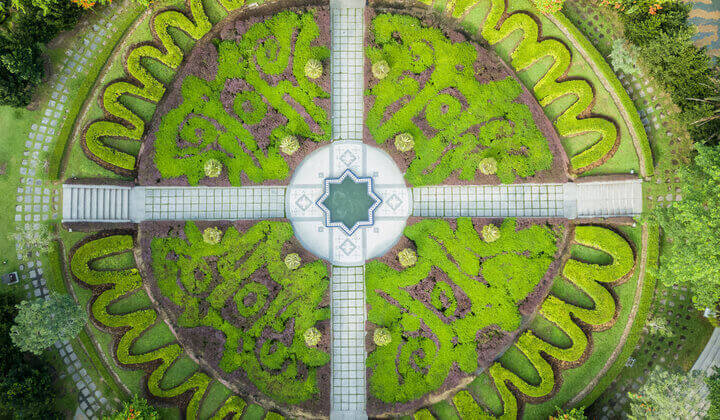 "First time visit with your little ones? Go for a stroll at Tugu Negara lah."
For more tranquil moments with loved ones, escape to the Tugu Negara (National Monument Park) and the nearby Lake Gardens, located just about a 20-minute drive away. Here, you can take a quiet stroll or visit the various nearby attractions that include a bird park, deer park and butterfly park. Ideal for those thinking of a short family weekend getaway from Singapore with elderly and young children.
Set your base at KL's most liveable community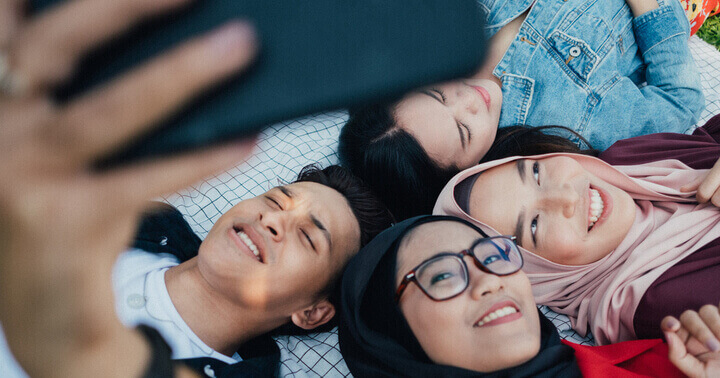 With KL being in such close proximity to Singapore, a vacation there would practically be like an extended staycation that's a change of scenery from the usual weekend JB jaunts. For those looking to just relax, set your base at Desa ParkCity – KL's most livable community. Previously a barren quarry, this township is now a green and sustainable township with great accommodation, various dining and shopping options and a recreational park, minus the crowd at the Golden Triangle.
For greater convenience, stay near to The Waterfront and don't miss the Central Park and Kepong Village Mall. Oh! And if you miss the buzz at Bukit Bintang (KL famous shopping district that's kind of like Orchard Road), know that it's just an approximately 30-minute drive away.
Flying to KL? Visit Putrajaya first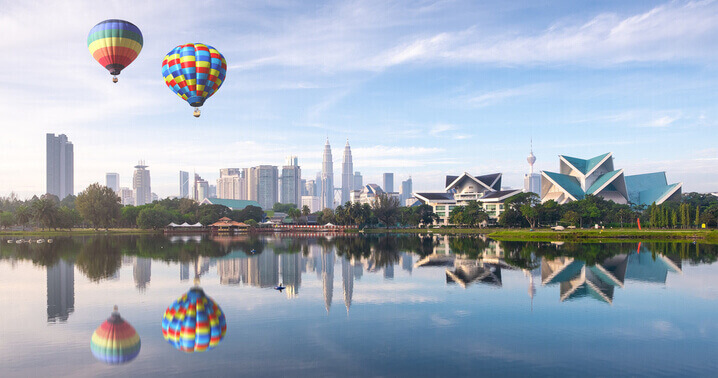 "Actually KL is not big …" so said my friend who tried her best to share on the geography of the Malaysian capital city. In any case, if you are looking to explore beyond KL city, check out Putrajaya – approximately 10 minutes away from KLIA airport.
Known as an 'intelligent garden city', Putrajaya boasts streets with a European feel and modern architecture with Islamic arts such as the rose-tinted Putra Mosque and the imposing Prime Minister's Office with its palatial-style green dome and stone walls atop a hill.
For those who have always thought that Segway tours are too expensive to try in Singapore, know that there is an affordable Segway tour to explore the key attractions in Putrajaya. But best of all? There's actually a hot air balloon experience by MyBalloon Adventure!
#TiqOurWord Flying to and fro KL? Don't forget to get Tiq Travel Insurance, which provides automated flight delay claims upon a 3-hour flight delay. But note this does not apply to hot air balloon flight, ok? :p
That's all for now, follks!
Thanks to all our KL friends who have contributed to this short article! If you have more recommendations, please feel free to contact us here. For now, please excuse us while we go plan our next weekend trip to KL. Cheers!
[End]
Information is accurate as at 29 August 2019. This policy is underwritten by Etiqa Insurance Pte. Ltd. (Company Reg. No. 201331905K). Protected up to specified limits by SDIC.
Tiq by Etiqa Insurance Pte. Ltd.
A digital insurance channel that embraces changes to provide simple and convenient protection, Tiq's mission is to make insurance transparent and accessible, inspiring you today to be prepared for life's surprises and inevitabilities, while empowering you to "Live Unlimited" and take control of your tomorrow.
With a shared vision to change the paradigm of insurance and reshape customer experience, Etiqa created the strong foundation for Tiq. Because life never stops changing, Etiqa never stops progressing. A licensed life and general insurance company registered in the Republic of Singapore and regulated by the Monetary Authority of Singapore, Etiqa is governed by the Insurance Act and has been providing insurance solutions since 1961. It is 69% owned by Maybank, Southeast Asia's fourth largest banking group, with more than 22 million customers in 20 countries; and 31% owned by Ageas, an international insurance group with 33 million customers across 16 countries.
Discover the full range of Tiq online insurance plans here.