Everybody loves long weekends — don't worry, we're over-excited too! We're sharing our notes on how best to turn your 2020 public holidays into long weekends and make the most of every break you can get! We've also picked out a few places we know you'll love, with recommendations on the perfect time to visit. Read on!
How to prepare for a year in travels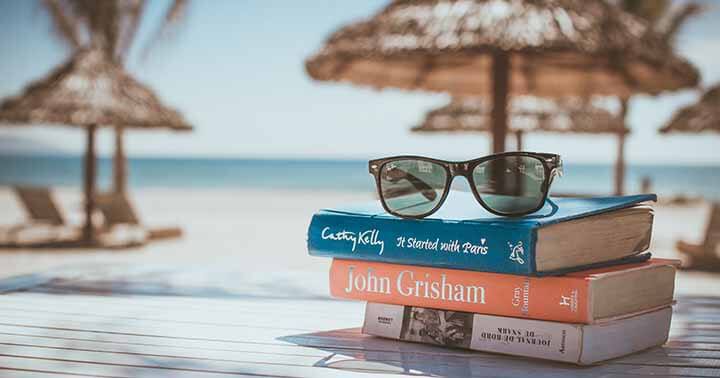 Image credit: Unsplash
Planning to get away can be a complicated affair — between comparing flight prices and planning your leave for the year, throwing up our hands in favour of long weekends spent on the couch at home is all too easy. And yet, every trip convinces us that the arduous wade through the details was well worthwhile. Just do it, lah.
The first thing to do is measure out the number of leave days you can afford to take in the new year. Set aside a few days for emergencies, or to treat yourself if they are unused toward the end of the year. Spread the remaining days across the year so a holiday is always around the corner — doesn't hurt to have something to look forward to!
Remember to get your travel insurance early. If you didn't know, you can be protected for up to 60 days before you leave! This can take a lot of pressure off your holiday plans, considering how unexpectedly you can have your itinerary ruined by bad weather, political unrest and so on.
Last of all, get a sturdy luggage! Every traveler boards in worry that their belongings won't survive the journey, but a strong carrier (and good insurance coverage) will go a long way in keeping your things intact. For those who struggle with packing (we totally get it), cultivating good packing habits can save you space and stress.
Great travel destinations for 2020
January: New Year's Day in Sydney, Australia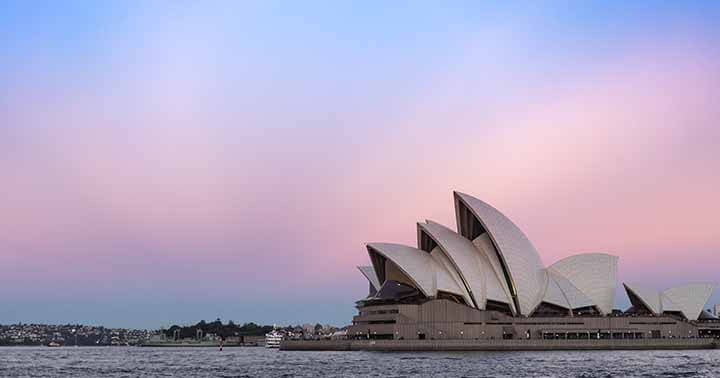 Image credit: Unsplash
Iconicised by its unmistakable Opera House, Sydney is the first major city in the world to cross into the New Year. In festive Australian fashion, the city offers a million vantage points from which to witness the fireworks on the Sydney Harbour, and parties everywhere from the Royal Botanic Gardens to the harbour cruise.
Don't be fooled by the 'city' title — Sydney is skirted by the beautiful Bondi Beach and Manly Beach where you can surf or soak up the sun. Don't forget sunscreen! Australia is known to receive higher levels of UV radiation than most other parts of the world, so protect your skin if you're stepping out.
Hungry to see more? Take a 1- to 2-day road trip from Sydney along the Great Blue Mountains Drive or the Grand Pacific Drive to cop some amazing nature views.
Recommended leave days: 2
January: Chinese New Year in Malacca, Malaysia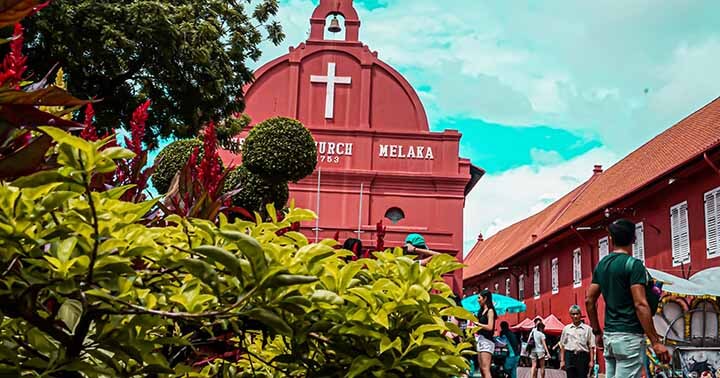 Image credit: Unsplash
The languid, artistic city of Malacca — otherwise spelled Meleka — lies just three hours outside Singapore (given good traffic conditions). Malacca's past under Portuguese occupation is now memorialised in the A'Famosa Fort, which once covered an entire hillside but has now been reduced to a singular gatehouse. The Dutch, taking over from the Portuguese, also left their mark on Malaccan architecture with the Christ Church, bright red and furnished with 200 year-old handmade pews, and the Stadthuys, previously the residence of Dutch governors and now a museum of the city's customs and literature. As you pass these old buildings, look out also for cafés, speckled across the city and a treat for café hopping enthusiasts.
At the heart of the city you'll find Jonker Street, the local Chinatown and home to many antique shops that will make any casual collector's day. By night, Jonker Street transforms into a bustling night market coursing with the energy of live music and an enthusiastic crowd, and where you'll find Malaysian food, traditional or served with a twist. While for Chinese New Year celebrations some stores may be closed, business should resume by the festival's fifth day, so a short extension to the weekend could be worthwhile.
For those who love the sea, Malacca's beach resorts offer panoramic views of the Malacca Strait, and a welcome respite from the bustle of city life.
April: Good Friday in Marrakech, Morocco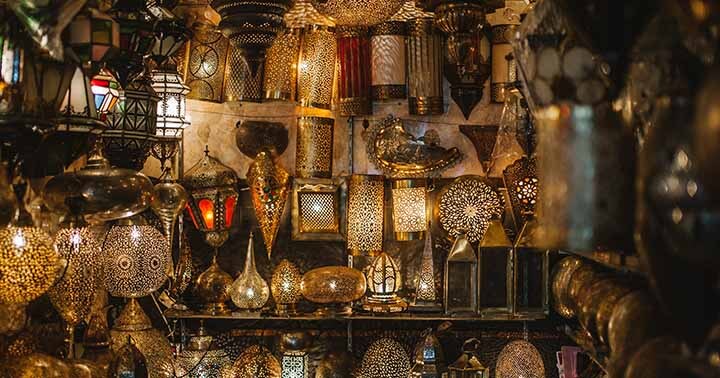 Image credit: Unsplash
In April, the Marrakech air provides a welcome respite from the Singaporean humidity, with temperatures we can only compare to "air conditioning ". Owing to its imperial heritage, Marrakech houses some of the country's most resplendent palaces, including the Bahia Palace, where the grand vizier to the sultan housed his wives, concubines and children in the 19th Century. The El Badi Palace, meanwhile, now stands as a museum, filled with artefacts and furniture dating as far back as the 12th Century. The Museum of Moroccan Arts sits in the Dar Si Said Palace and contains the finest collection of jewellery in Morocco.
Marrakech lies just north to the Sahara Desert, so the days you don't spend touring its palaces and marketplaces, you can set aside to tour the Atlas Mountains and their surrounding valleys. This snaking mountain range separates the Atlantic and Mediterrenean coastline from the Sahara Desert. Here, look out for hiking opportunities, as well as visits to Morocco's friendly, remaining Berber tribes.
May: Labour Day in Nepal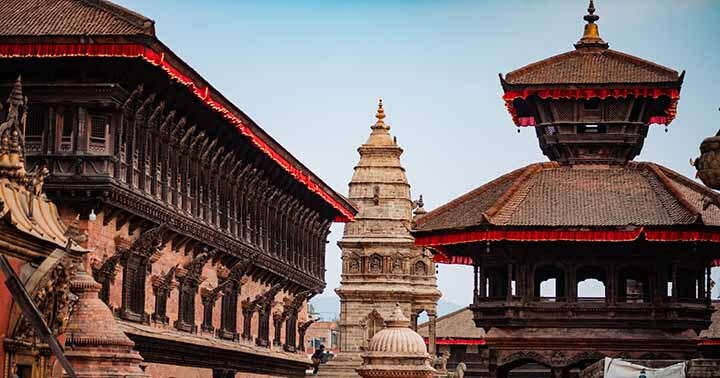 Image credit: Unsplash
This Labour Day, reward yourself for your hard work with a refreshing change of scenery… in Nepal! The country is famous for its beautiful nature, and the Dolpo region will persuade you it's with good reason. The high altitude region boasts pristine, remote nature trails through valleys and past ancient shrines (such as Shey Gompa). A fascinating fact: the Bon religion is widely practiced in Dolpo, and is even older than Buddhism!
Upper Mustang is another popular trekking spots among Nepal's many, and while access to the region is restricted, the local official mandated by the government to accompany you can make your trip that much more interesting and informative. Even with guidance, trekkers need a permit. If you are traveling with heavier baggage, you can hire a mule to carry your belongings with you, for an affordable rate. Not a common sight in everyday Singapore (at all)! Other attractions in the area include village tours, traditional crafts workshops and local eateries.
Unusual adventure routes? Get the right travel insurance coverage!
May: Vesak Day in Qingdao, China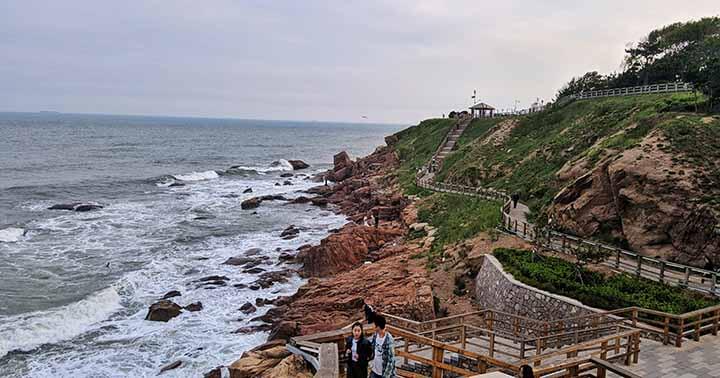 Image credit: Unsplash
Spend your Vesak Day in the beautiful coastal city of Qingdao. Other than beer, this region is also known for its seafood, found in most of its traditional delicacies. All other times of the year, glass tanks in local restaurants brim with live seafood, many varieties among which you'd be hard pressed to find in Singapore.
Other activities of interest include strolls through the Germanic Old Town district, a hilly estate lined with European-looking houses, as well as daytime hikes through the Old Mountains. These strikingly red peaks feature routes paved or carved out by previous travellers from which you can admire the Qingdao's beautiful coastline.
To get around in China, you'll need the phone applications: Didi to flag taxis, and Alipay for payment — the country is so high-tech that even hawkers use cashless transactions! Qingdao's summers can be too warm for long walks outdoors, so the best seasons to visit are spring and fall.
Recommended leave days: 1
May: Hari Raya Puasa on a Mediterranean cruise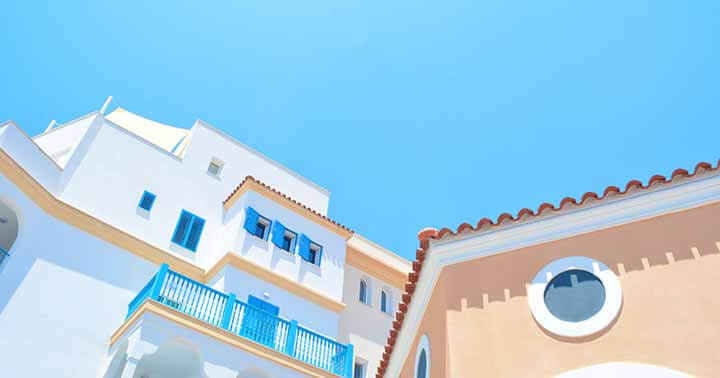 Image credit: Unsplash
Halfway through the year and in need of a break? Leave your troubles behind and float to paradise aboard a cruise ship on the Mediterranean. Going on a cruise in the spring promises great weather and beautiful, clear views — perfect for sightseeing and making the most of the beaches along the coast. Cruises take you either around the East, West or South Mediterranean, each itinerary packed with stunning European and North-African destinations.
Some companies that offer such cruises are Princess Cruises, Costa Favolosa, Royal Caribbean International and Ama Waterways. Not a bad way to spend the long weekend, with a taste of many different countries and the luxurious experience of a cruise.
#TiqOurWord If you're planning to take many trips in the year, opt for annual travel insurance, which covers unlimited trips under 90 consecutive days. Whether you're living it up on the high seas, tasting gelato in Venice or sampling haloumi cheese in Cyprus, travel protected and with peace of mind. Check out our latest promo here!
July: Hari Raya Haji in Mongolia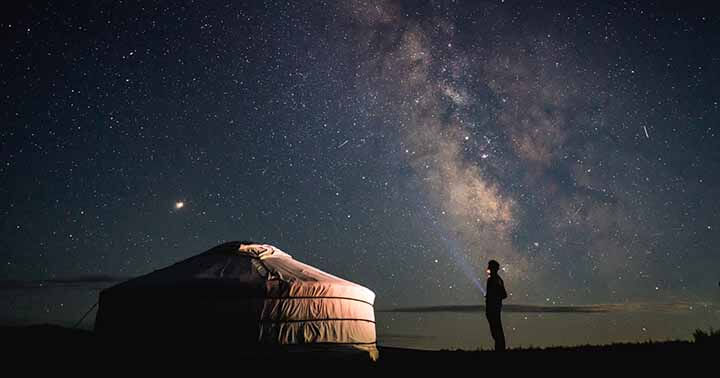 Image credit: Unsplash
Scenic, rugged Mongolia promises a good time for any history- or nature-lover. The country's capital, Ulaanbaatar is spotted with museums, including some housed in old monasteries from the city's past life as a nomadic Buddhist centre. The National Museum covers the country's heritage while the Winter Palace of the Bodg Khan now tells a story of royalty and the king's eccentricities. You can also explore the Gorkhi Terelj National Park on horse or camel back and visit traditional ger tent encampments.
July in Mongolia also means Naadam, a biannual traditional sports festival held in Khatgal and widely attended by locals and visitors alike. The three sports the games featured are traditional wrestling, horse racing and archery. Women compete in all but the first, and all proceeds of the event are used to fund eco efforts across the country.
The Mongolian countryside is comfortably explored on horseback, and with the horses you can rent a local guide and interpreter who will take you to see wild horses in their natural habitat, as well as domestic yak, grazing on the rolling Khangai Mountains. While less popular for the exertion, hiking along these routes is an option for the more daring. Whichever you choose, make sure you're protected as you explore!
August: National Day In Tulum, Mexico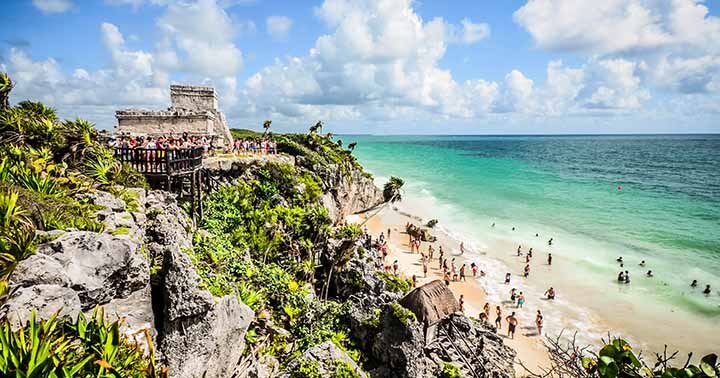 Image credit: Unsplash
Seen all the dive and snorkel hotspots in Southeast Asia? Time to look further, to Tulum. Unique to this part of the world are the cenotes, meaning underground lakes, best explored by diving or snorkelling. Cenote Dos Ojos is among the most popular dive sites in Mexico, just off the coast of the Yucatan Peninsula. The crystal clear waters offer unobstructed views of the stalactites and stalagmites — hard to miss anyway with the help of a local guide.
Tulum is also home to the ancient Mayan ruins, more specifically the only Mayan settlement ever built on the coast: the Mayan Archeological Site. If ruins per se don't seem all that interesting, a guide can curate your experience and bring the ancient buildings to life.
Just outside Tulum, you'll find Playa Paradiso. The name translates to 'Paradise Beach', and with good reason — this is one of the town's most beautiful beaches. The more adventurous will find water sports equipment for rent here. Otherwise, an afternoon relaxing in the sun sounds divine.
December: Christmas in Alsace, France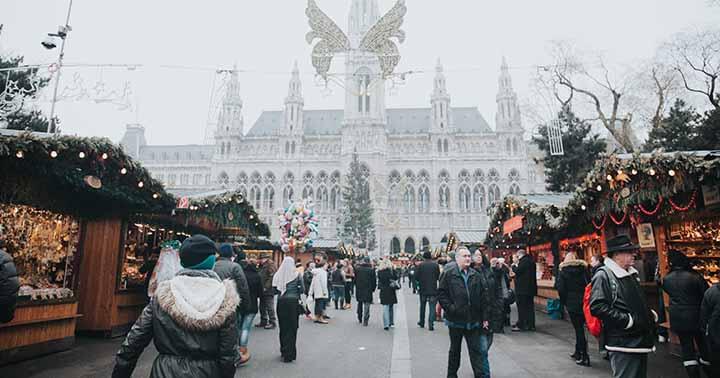 Image credit: Unsplash
There's a place in France where the people argue that the French invented beer, sausages and sauerkraut. Welcome to Alsace, a quiet, historical region that sits on the country's border with Germany. The little towns of Alsace are separated by hilly stretches of road, so renting a car or joining a tour group may make commuting between attractions easier.
Alsace's proudest winter event: Christmas markets! Before the commercial popularisation of Christmas markets in recent times, Alsace was one of the few places in the world to host these. The oldest and most famous Christmas market is in Strasbourg, beginning as early as 1570. On sale are pretzels, aromatic Christmas wine, smoked meats, candied apples, huge hunks of nougat to be measured and cut on demand and a wide array of handmade Christmas ornaments.
Beyond the Christmas markets, Alsace's streets are well worth taking a walk through. Today, what you'll find is an interesting mix of old and new — modern boutiques are housed in the quaint little Alsatian buildings, reminiscent of Disney cottages, and cars navigate the winding cobblestone roads, stopping at traffic lights for crossing tourists from all over the world.
Backup plans
If these destinations don't excite you, nothing will! If you've got a few weekends to spare in the year for quick getaways to neighbouring countries, consider the gorgeous Hat Yai in Thailand, or perhaps a holiday camp in Indonesia for the whole family. Even closer to home are Batam — believe us, you haven't seen everything yet — and the old faithful Singapore favourite, Johor Bahru. For those worried you're dreaming deeper than your pockets, here are some ways you can afford to travel like a nomad. More holidays? We're not about to refuse!
[End]
Information is accurate as at 27 August 2019. This policy is underwritten by Etiqa Insurance Pte. Ltd. (Company Reg. No. 201331905K ). Protected up to specified limits by SDIC.
Tiq by Etiqa Insurance Pte. Ltd.
A digital insurance channel that embraces changes to provide simple and convenient protection, Tiq's mission is to make insurance transparent and accessible, inspiring you today to be prepared for life's surprises and inevitabilities, while empowering you to "Live Unlimited" and take control of your tomorrow.
With a shared vision to change the paradigm of insurance and reshape customer experience, Etiqa created the strong foundation for Tiq. Because life never stops changing, Etiqa never stops progressing. A licensed life and general insurance company registered in the Republic of Singapore and regulated by the Monetary Authority of Singapore, Etiqa is governed by the Insurance Act and has been providing insurance solutions since 1961. It is 69% owned by Maybank, Southeast Asia's fourth largest banking group, with more than 22 million customers in 20 countries; and 31% owned by Ageas, an international insurance group with 33 million customers across 16 countries.
Discover the full range of Tiq online insurance plans here.