Enjoy 10% off ePROTECT personal mobility! Sign up for individual or family plan.
Make insurance part of your mobility checklist
Hit the streets with the inner peace that comes only from comfortably co-existing with cars and pedestrians, obeying trafic law and having insurance. *Mobility devices cover bicycles, e-scooters, roller skates and wheelchairs

Medical expenses reimbursement of up to $3,000

Comprehensive accidental protection from accidental bodily injuries, medical expenses, permanent disablement to accidental death.

Personal liability protection if you are responsible for third-party bodily injuries, accidental death and loss or damage to third party's property. Michelle (age 29, cyclist), is looking for a comprehensive insurance plan to get herself and her 2 bicycles covered to get a peace of mind. The total value of her 2 bicycles is $5,000, therefore she will be able to opt for Advanced Plan ($945)
Optional Cover – Protect Your Bicycle
(Essential/Advanced/Ultimate Plans)

Coverage for bicycle damage

Coverage for bicycle theft if it gets stolen from your home
(Essential/Advanced/Ultimate Plans)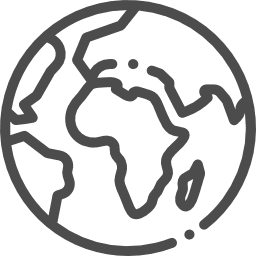 Geographical limit extension to include Malaysia and Thailand

Coverage for loss of/damage to bicycle in transit
| Period of Insurance | Basic Plan Premiums (S$) |
| --- | --- |
| 1 Month | $43 |
| 3 Months | $64 |
| 6 Months | $97 |
| 12 Months | $129 |
* Premiums are before any existing promotions/discounts
BENEFITS*
PLANS (SUM INSURED S$)
BASIC
Death
Accidental Death
$150,000
Permanent Disablement
Permanent Disablement due to Accident
$150,000
Permanent Total Paralysis or complete insanity or injuries resulting in being permanently bedridden
$150,000
Permanent Total Loss of sight of both eyes or use of both hands or both feet or combination of these
$150,000
Permanent Total Loss of speech
$150,000
Permanent Total Loss of hearing in both ears
$150,000
Permanent Total Loss of sight of one eye or use of one limb
$75,000
Permanent Total Loss of hearing in one ear
$30,000
Permanent Total Loss of use of a shoulder, elbow, hip, knee, ankle or wrist
$22,500
Permanent Total Loss of use or loss by amputation of:
One Thumb
$22,500
One forefinger
$15,000
Any other finger or one big toe
$7,500
Any other toe
$3,000
Medical Expense Reimbursement
3. Medical Expense Reimbursement (For any one accident) (Deductible of $200 applies, except for treatment by Traditional Chinese Medical Practitioner which is subject to a sub-limit of $100 per visit and $1,000 per accident)
$3,000
Personal Liability
Accidental death or Bodily Injury to third party
$300,000
Loss or damage to property
Legal costs and expenses of litigation recovered against you
Costs and expenses of legal defence incurred by you
*While riding on, mounting onto or dismonting from you bicycle or mobility device
Insured but still looking?
Let us know when your policy ends and we'll send you a reminder to switch to Tiq by Etiqa Insurance.
Set. Relax. No Regrets!
Don't worry, we'll wait for you!
When does your existing ePROTECT
personal mobility
expire? (A guess is okay)
Invalid Date field
Invalid Name field
Invalid Contact field
Invalid Email field
Reminders will be sent at least 1 month prior to the renewal of your existing insurance policy. By submitting your details, you allow us to get in touch with the latest promotions, marketing updates and how to switch to us.
Disclaimer: We will not be held responsible if our reminder doesn't reach you and you choose to cancel your policy with your existing insurer.
Frequently Asked Questions
Yes, you can purchase this policy as long as you are a Singapore PR or hold a valid employment pass, dependant's pass, work pass, long-term visit pass or student pass in Singapore.
If you have TiqConnect (online self-service) account, please log into TiqConnect to submit in your claims. Otherwise, you may register for an account (applicable only to policy owners). Access can be created immediately. You may contact Etiqa Customer Care via WhatsApp messaging or phone call at +65 6887 8777 or email us at customer.service@etiqa.com.sg for assistance.
See What Our Customers Say
Important notes:
This policy is underwritten by Etiqa Insurance Pte. Ltd. This content is for reference only and is not a contract of insurance. Full details of the policy terms and conditions can be found in the policy contract. This policy is protected under the Policy Owners' Protection Scheme which is administered by the Singapore Deposit Insurance Corporation (SDIC). Coverage for your policy is automatic and no further action is required from you. For more information on the types of benefits that are covered under the scheme as well as the limits of coverage, where applicable, please contact us or visit the GIA/LIA or SDIC web-sites (www.gia.org.sg or www.lia.org.sg or www.sdic.org.sg). Information is accurate as at 24 November 2022.

Be the first to know
Get the latest promotions and news

Please share with us which topics interest you:
All
Financial Planning
Health & Wellness
Travel & Leisure
For the Millennials
Promotions & Giveaways
I consent and agree for Etiqa Insurance to collect, use and disclose the personal data above for the purposes of validation and sending, via telephone calls and text message. Read Etiqa's Privacy Policy [here]