Taking your bicycle or e-scooter out for a joyride across the island or just running errands in the neighbourhood? Personal mobility devices (PMD) are fun and convenient, but they come with certain risks.
That's why a personal mobility insurance (or PMD insurance as they are sometimes known) is important for your protection – mentally, physically and financially. Here's why!
*Mobility devices cover bicycles, e-scooters, roller skates and wheelchairs
What is a personal mobility insurance and how can it help?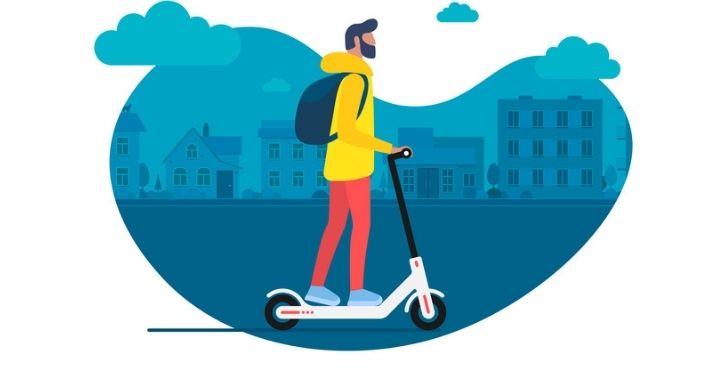 Do you remember the e-scooter accident at Pasir Ris in 2016 when a teenager hit a 54-year-old woman and caused her to sustain life-threatening head injuries?
Fast-forward to 2020, the e-scooter rider was charged last year to pay for damages of S$445,000, but he claimed he was unable to make the compensation as he neither had the assets nor insurance. Meanwhile, the victim has been unable to speak, read or write and needs help with eating, dressing and using the bathroom since the accident.
Accidents can happen anytime, and the real-life experience as mentioned above, highlights the importance of having adequate insurance that can protect you and those around you. For those who cycle regularly or own a PMD, a personal mobility insurance can come in handy if:
there's an accident and…
your bicycle gets damaged (some insurers like Tiq by Etiqa offer coverage for bicycle damage)
you get injured (medical expenses are covered, including personal disablement and accidental death)
you injured others (personal liability protection covers third-party bodily injuries, accidental death and loss or damage to third party if you're responsible)
your bicycle is stolen from home (some insurers like Tiq by Etiqa offer protection to cover theft of bikes)
Do you need personal mobility insurance?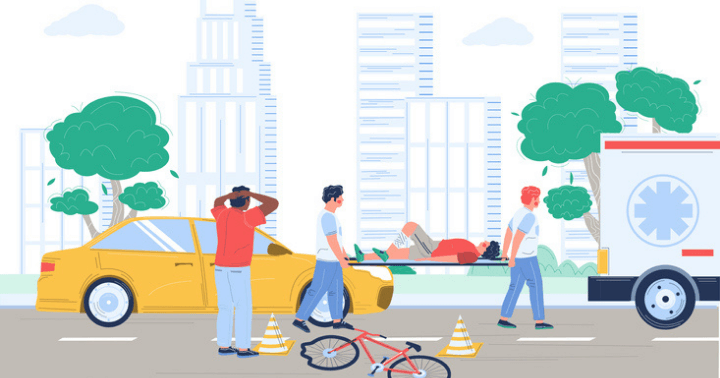 The personal mobility insurance is available to most people, including children and the elderly. It'd be wise to check the policy wordings though, as different insurers may set different age requirements.
Given that children are at their most active in their growing years, having adequate protection can provide parents better peace of mind, allowing them to encourage the children to explore and take on new adventures such as learning to ride a scooter or a bicycle.
At the same time, the elderly in Singapore are adopting the use of PMDs such as e-scooters, as well as wheelchairs to help with mobility. If you're an elderly or have elderly at home, the personal mobility insurance is definitely something to be considered.
Have you been taking on part-time work such as making food delivery during your free time? Chances are you are using active mobility devices. Check that your employer has gotten third-party liability insurance coverage against injury or death.
This is a legal requirement under the Active Mobility Act (AMA). For your own well-being, you may want to check if you need additional cover, which you can get on your own.
#TiqOurWord With the increased usage of mobility devices, the AMA was established in 2018 to enable safer sharing of public paths among various users.
What is covered under ePROTECT personal mobility insurance?
Here at Tiq by Etiqa, our ePROTECT personal mobility insurance covers personal medical expenses reimbursement of up to S$3,000 and personal liabilities of up to S$300,000. In case of serious accidents, there is coverage for personal injuries or death up to S$200,000.
For those who own a bicycle, there is also an additional bicycle cover, which extends coverage to bicycle loss and damage in case of an accident, theft or malicious damage.
We understand that being in the pink of health has always been a priority. In tandem with the rollout of the COVID-19 Vaccine, all annual policyholders of ePROTECT personal mobility are entitled to the Financial Assistance Benefit that covers side effects of COVID-19 Vaccine. More details here.
#TiqOurWord At Tiq by Etiqa, you can tailor your personal mobility insurance from the various plans to choose from, to having the flexibility of choosing the period of insurance. There is always something for everyone.
Wait! Do you need personal mobility insurance if you already have a personal accident Insurance?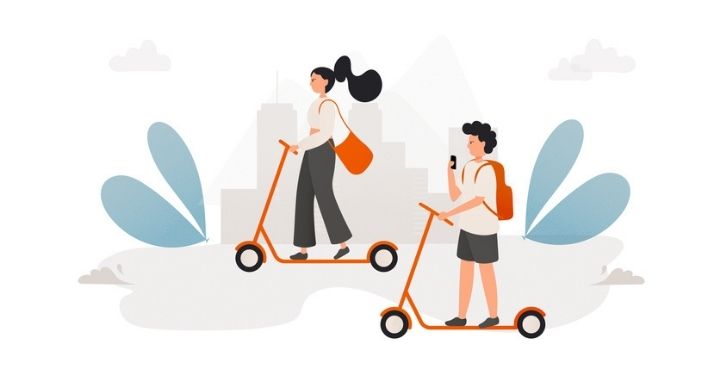 Rule of thumb: Always check back to the policy wordings to see what is covered for each plan, and to check that with what you need.
Essentially, it is good to have personal mobility insurance and personal accident insurance, as each plan is limited to what it can cover.
Mainly, the personal accident insurance will not cover the losses or damages of your bicycle or PMD. Given the fact that mobility devices are costly nowadays, it makes sense to protect against theft or damage.
Should you get a personal mobility insurance?
It's time to re-assess your personal mobility protection needs. Here're some questions that can help you to make a decision:
Do you own a PMD?
How often do you use your PMD?
Do you already have a personal mobility insurance?
Do you have sufficient coverage for accidents, third party liability, etc. in case of an unexpected event?
If your bicycle is damaged due to an accident, do you have or are you willing to fork out extra cash to repair it?
A personal mobility insurance is affordable and would come in handy for PMD users in the event of an accident.  For those looking for peace of mind and more information about Tiq's ePROTECT personal mobility insurance, you may learn more here.
[End]
Information is accurate as at 8 March 2021. This policy is underwritten by Etiqa Insurance Pte. Ltd. (Company Reg. No. 201331905K). You should seek advice from a qualified adviser before deciding to purchase the policy. If you choose not to seek advice, you should consider if the policy is suitable for you. It is usually detrimental to replace an existing personal accident plan with a new one. A penalty may be imposed for early termination and the new plan may cost more or have less benefit at the same cost.
Tiq by Etiqa Insurance Pte. Ltd.
A digital insurance channel that embraces changes to provide simple and convenient protection, Tiq's mission is to make insurance transparent and accessible, inspiring you today to be prepared for life's surprises and inevitabilities, while empowering you to "Live Unlimited" and take control of your tomorrow.
With a shared vision to change the paradigm of insurance and reshape customer experience, Etiqa created the strong foundation for Tiq. Because life never stops changing, Etiqa never stops progressing. A licensed life and general insurance company registered in the Republic of Singapore and regulated by the Monetary Authority of Singapore, Etiqa is governed by the Insurance Act and has been providing insurance solutions since 1961. It is 69% owned by Maybank, Southeast Asia's fourth largest banking group, with more than 22 million customers in 20 countries; and 31% owned by Ageas, an international insurance group with 33 million customers across 16 countries.
Discover the full range of Tiq online insurance plans here.