Congratulations! Having spoken your wedding vows and made the wedding toasts, it's time to start a new chapter in your life. Marriage is a major life event, and it is common for couples to feel disorientated after the hustle of a wedding.
How do you live together? Should you be feeling differently now that your salutation has changed? Is there anything that you should take note of? Here are some simple but fool proof tips to start and keep your marriage going strong. Read on!
1. Accept your partner the way they are
When you start living together, you will learn the different sides of your partner. Much as you love each other, you may notice some annoying character traits and more often than not, may also unintentionally try to change each other.
"Did he forget to put his shoes back in the shoe cabinet again?"; "Why is she always nagging at me?"; "Who left the toilet seat down?"…. you get the idea.
But hey! Nobody said it's gonna be easy, and you have the rest of your life to fine tune with each other. Take it slow, and always try to see things from your partner's perspective.
By doing so, your partner will see that you are making an effort to understand him/her. In return, s/he will also want to do the same for you. Empathy and understanding is one of the core values of a successful marriage.
2. Share household chores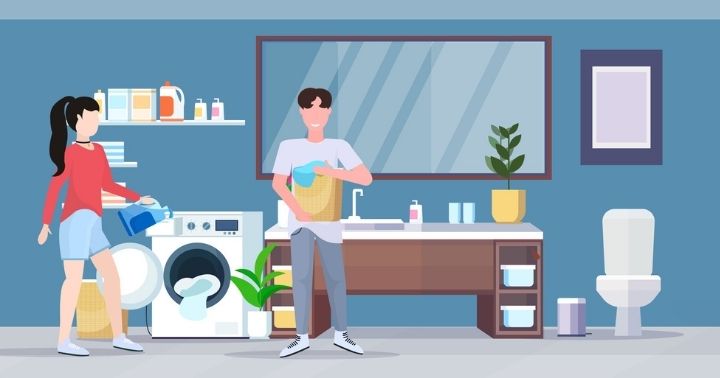 There will always be things to do around the house! You and your partner may both be working  full time. It would be nice to divide household chores equally, if you don't have a helper at home! You can also make your lives easier with smart home devices.
#TiqOurWord Life can be very hectic and get in the way of performing even the simplest housework. If you are considering to hire a maid to ease the workload at home, read this!
3. Communicate and show appreciation
Think you know all about your other half? We tend to miss the fact that people (yes, including you and your spouse!) change with time as we age. Cliché as it may sound, good communication is the key to maintaining a happy marriage. Talk to each other, do things together and show appreciation.
It is important to be kind and always practise gratitude. A simple thank you for doing the dishes or taking the garbage out shows that you appreciate their help, no matter how menial the task!
 4. Plan for the future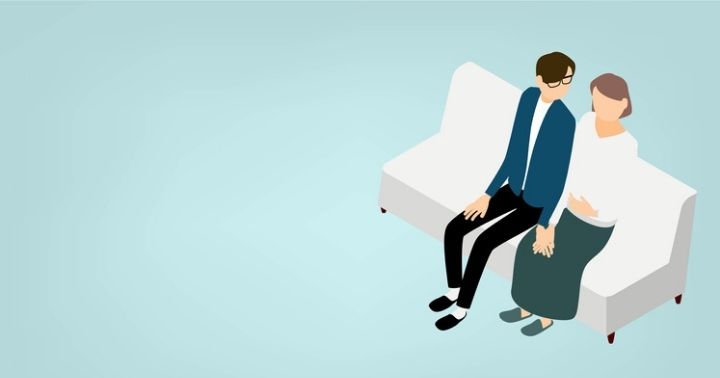 Ever heard of the Chinese proverb, "plans can't keep up with changes?" As newlyweds, you must have envisioned the future with your partner, and made plans to work towards that. That's all good, but sometimes things may not go as planned.
Make it a point to communicate (see point 3!) and discuss about the future from time to time. Be it getting a new home, having children, or just going on holidays, it is important to set realistic goals for both the short term and long term.
Financial matters can cause strains in relationships, and it is important for both parties to manage your expectations, establish common understanding as well as hedge against unforeseen events in life. That's also one of the reasons why it is important to review life insurance plans when getting married.
Having adequate life protection can protect you and your loved ones from financial stress in the event of accidents or even death. Sometimes, the thought of getting insurance can be overwhelming but times are changing. With advancement in technology, you can get Online Life Insurance with just a few clicks – easy to understand and convenient to purchase!
Learn more about Tiq's Online Life Insurance here.
5. Compromise
"Don't sweat the small stuff." That's definitely easier said than done. We are not all saints here, but it is important to maintain reasonable expectations with your partner, and try to compromise.
One way to do so is to remember the good in him/her. Always listen to what the other party is trying to say (sorry, guys! sometimes the truth lies in what's unspoken) and do not be too quick to criticise.
Oh! About not going to bed angry – that's definitely something you'd want to keep in mind, because logically, if you do so, you won't be able to fall asleep. One angst bear is enough to create havoc, if both of you can't fall asleep due to the anger … (the consequences are unthinkable).
Sometimes conversations may unexpectedly turn out into a full-blown argument. Try to stay calm and remember that you are both a team! Learn how to apologise and make sure you mean it. Constant arguing about small matters will only be detrimental to your marriage.

Key ingredients for a successful marriage
Relationships, like many things in life are not easy. Marriage is no exception and it is a lot hard work and effort from both parties to keep the relationship strong. At the end of the day, remember that trust and mutual respect are very important in a relationship.
[End]
Information is accurate as at 5 March 2021. This policy is underwritten by Etiqa Insurance Pte. Ltd. (Company Reg. No. 201331905K. Protected up to specified limits by SDIC. You should seek advice from a financial adviser before deciding to purchase the policy. If you choose not to seek advice, you should consider if the policy is suitable for you.
As term life insurance has no savings or investment feature, there is no cash value if the policy ends of if the policy is terminated prematurely. It is usually detrimental to replace an existing policy with a new one. A penalty may be imposed for early termination and the new plan may cost more or have less benefit at the same cost.
As buying a whole life insurance policy is a long-term commitment, an early termination of the policy usually involves high costs and the surrender value, if any, that is payable to you may be zero or less than the total premiums paid. This advertisement has not been reviewed by the Monetary Authority of Singapore.
Tiq by Etiqa Insurance Pte. Ltd.
A digital insurance channel that embraces changes to provide simple and convenient protection, Tiq's mission is to make insurance transparent and accessible, inspiring you today to be prepared for life's surprises and inevitabilities, while empowering you to "Live Unlimited" and take control of your tomorrow.
With a shared vision to change the paradigm of insurance and reshape customer experience, Etiqa created the strong foundation for Tiq. Because life never stops changing, Etiqa never stops progressing. A licensed life and general insurance company registered in the Republic of Singapore and regulated by the Monetary Authority of Singapore, Etiqa is governed by the Insurance Act and has been providing insurance solutions since 1961. It is 69% owned by Maybank, Southeast Asia's fourth largest banking group, with more than 22 million customers in 20 countries; and 31% owned by Ageas, an international insurance group with 33 million customers across 16 countries.
Discover the full range of Tiq online insurance plans here.