Looking forward to the next public holiday this 2021? Thank God it's (Good) Friday! More than just a long weekend to relax, we thought you'd like to know a little more about the upcoming Good Friday and Easter, or more specifically the origins of its famous symbols: the bunny and eggs.
What is Good Friday?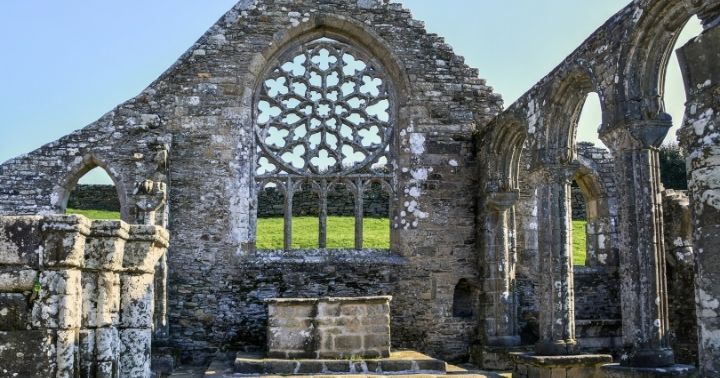 When it comes to Good Friday and Easter Sunday in Singapore, the questions are commonly focused on the "when" rather than "why" or "how".
For anyone unsure or confused, Good Friday is observed by the Christians to remember and mourn the day Jesus Christ was crucified, and "good" in this context refers to "holy". Easter follows on Sunday, to commemorate the resurrection of Jesus from the dead.
This year, Good Friday falls on 2nd April 2021. Note that the date vary from year to year, owing to the biblical record that Jesus was crucified around the time of Jewish Passover, which falls on the first full moon after the spring equinox. Easter is celebrated on the first weekend following this full moon.
What about Easter and its true origin?
Recognised as one of the holiest and important festivals of Christianity, Easter commemorates the resurrection of Jesus from the dead.
Traditionally, Christians observe Lent for 40 days before Easter with fasting and prayer, mirroring the 40 days Jesus Christ fasted before beginning his ministry.
Special church services are held on both Good Friday and Easter Sunday for the sharing of messages, usually relating to redemption of sins.
As you may notice, the bunny and eggs don't feature at all in these rituals, and that's because they don't come from within the religion at all!
Where did the Easter Bunny come from?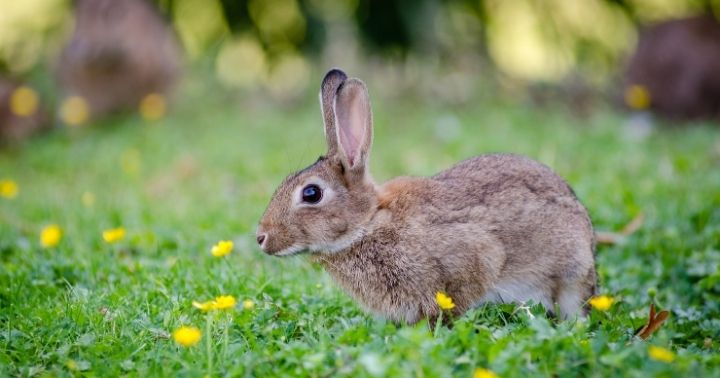 It should seem strange that this originally religious festival should become linked to things as commonplace and random as a rabbit and some eggs. One would assume that there must be a good explanation for this arcane association… but the truth is nobody really knows why! That said, these representations appear to have historical roots.
TL;DR Bunny and eggs have nothing to do with Easter traditions. But!
Did you know Easter was also celebrated in pagan religions as a festival for spring and dawn? The word, 'Easter' is derived from Eostre (pronounced 'Easter'), the pagan goddess of springtime.
References to Eostre span as far as Germany and Scandinavia, but it's likely that she embodies a combination of beliefs across several oral traditions.
The bunny
Apt poster-animals for spring, rabbits are known to produce huge litters and are therefore linked to Eostre as symbols of abundance and fertile earth, as in agriculture. The hare was also a popular emblem in medieval church art, used to represent Virgin Mary and even the Holy Trinity when depicted in a group of three.
Nowadays, the rabbit is seen as the popular mascot of Easter and the image has become highly commercialised – supermarket checkout lanes around this period are lined with hollow chocolate bunnies from an assortment of brands.
Eggs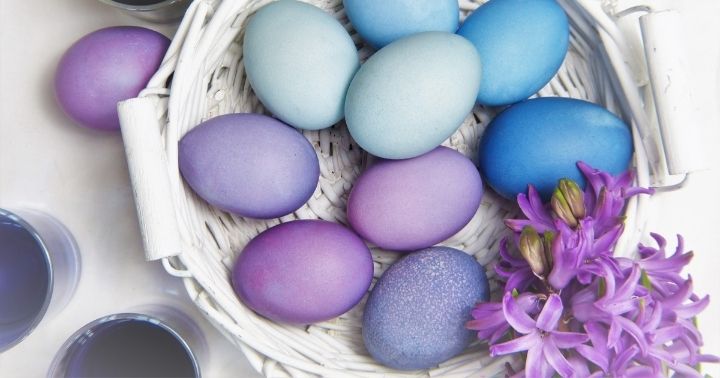 Like the bunny, eggs signify new life and the self-renewing power of nature. While seemingly unlikely, the story that the Easter bunny hides eggs on Easter is not a modern fabrication, but a European myth where in Switzerland a cuckoo takes the place of the rabbit, and in parts of Germany, a fox.
Decorating eggs for Easter dates as far back as the 13th Century, with some churches abstaining from eggs during Lent or during the Holy Week (the week before Easter), to be enjoyed again on the day.
Things to do this Easter weekend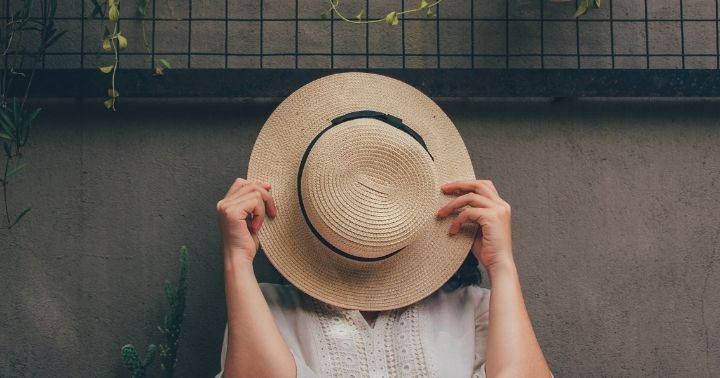 Despite COVID-19 still playing havoc and necessitating safe distancing measures, the Good Friday and Easter Sunday long weekend provides an opportunity to relax and rejuvenate.
Aside from exploring nature trails and making good use of your SingapoRediscover vouchers (family staycation!), here are some funthings to do with your loved ones to enjoy the festival in good fun and health.
Easter egg painting
For those who prefer to celebrate in the comfort of your own home, Easter egg painting is a fun and creative activity for the whole family. For a fuss-free art and crafts session (and so you can keep the eggs for longer), empty the eggs by puncturing the shell with a needle.
For those who are up for a challenge, you can DIY an Easter egg wreath.

Send handcrafted cards
Feeling sorry that you are forgoing an Easter party? Don't be! Huge gatherings are best avoided during this period, although if you keep it to 8 people, the party can still go on.
Before that, how about reviving a fading tradition of this spring holiday by sending Easter cards? Do it as a fun family activity and up the challenge by creating handcrafted cards (it's easy!) or simply penning your thoughts together.
Plant something
Did you know that Easter symbolises rebirth? A good way to celebrate the holiday would be to plant some flowers or an indoor plant of your choice on Easter Sunday.
This would be especially fun if you have young ones at home. Alternatively, head to a local farm for some gardening activities and indulge in nature. You can even hide some Easter eggs for an egg hunt session at the same time!
Make chocolate fondue
Not sure what to do with the giant chocolate eggs and bunnies for the kids? Some of us still have leftover chocolate treats from the Lunar New Year. Combine your Easter loots and melt down all the chocolate into a bubbling bowl of fondue! You can dip fruits in it for a healthier Easter treat. 😉
Easter: An occasion for everyone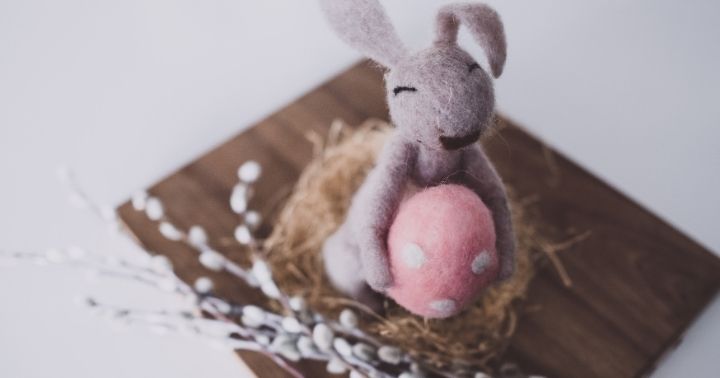 With the example of Easter, it becomes clear that history is never as clear-cut as we think! We may no longer live in an agricultural society whose prosperity hinges on the arrival of spring, and not all of us may observe the weekend's religious significance but there's every reason to make this long Good Friday and Easter weekend a fun one for everyone.
Here's to a good break, so we can all approach the week after renewed and full of life!
[End]
Information is accurate as at 3 March 2021. This policy is underwritten by Etiqa Insurance Pte. Ltd. (Company Reg. No. 201331905K). Protected up to specified limits by SDIC.
Tiq by Etiqa Insurance Pte. Ltd.
A digital insurance channel that embraces changes to provide simple and convenient protection, Tiq's mission is to make insurance transparent and accessible, inspiring you today to be prepared for life's surprises and inevitabilities, while empowering you to "Live Unlimited" and take control of your tomorrow.
With a shared vision to change the paradigm of insurance and reshape customer experience, Etiqa created the strong foundation for Tiq. Because life never stops changing, Etiqa never stops progressing. A licensed life and general insurance company registered in the Republic of Singapore and regulated by the Monetary Authority of Singapore, Etiqa is governed by the Insurance Act and has been providing insurance solutions since 1961. It is 69% owned by Maybank, Southeast Asia's fourth largest banking group, with more than 22 million customers in 20 countries; and 31% owned by Ageas, an international insurance group with 33 million customers across 16 countries.
Discover the full range of Tiq online insurance plans here.