Ever since COVID-19 struck, have you been missing that exhilarating feeling of stepping off a plane and exploring a foreign land?
Spending quality time with family is probably something we look forward to every year. After all, it is times like these that allow us to disentangle ourselves from our daily routines. Although plans for a vacation are put on hold for now, there has never been a better opportunity for planning a family staycation especially with the SingapoRediscovers Vouchers.
In context, a staycation can be a rejuvenating getaway from work without having to leave the country. Read on to discover how you can make your family staycation special.
How do you make a staycation special?
From enjoying an onsen session, to visiting a nearby kelong or being able to feel the wind in your hair as you attempt skydiving indoors, it is easy to take for granted all the incredible sights and attractions that are in our own backyard.
To make your family staycation special, make it a real break by having a change of scenery and opting for fun activities that the family do not usually indulge in. Time to research and support local businesses and the economy!
How to plan a family staycation?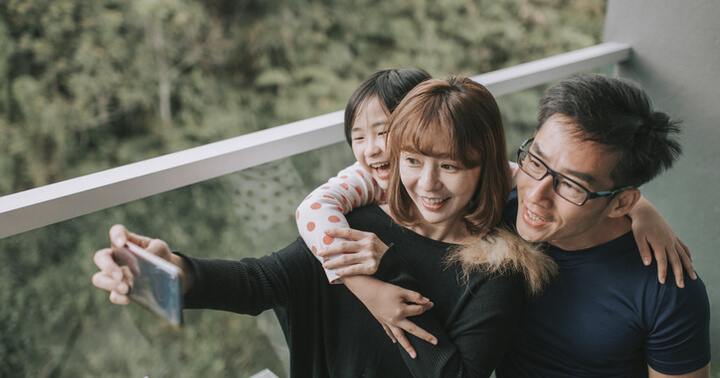 So, the golden question! Here are some tips on planning a memorable family staycation:
Listing your priorities
While a family staycation in Singapore takes away much hassle and potential problems that may arise during an overseas family trip, the COVID-19 pandemic is still on-going. The health and safety of our family is of utmost importance, hence some planning is required to avoid the crowd and provide the necessary peace of mind for relaxing. Here're some questions that you should be asking:
When is the best time to book for a family staycation?
Ideally, it would be good to book your family staycation during the weekdays instead of the weekend to avoid the crowd. Did you know that some hotels have taken the initiative to provide contactless option to check-in through the hotel's mobile app?
Can a family of 5 stay in a hotel room?
While a typical family of 5 can stay in the same hotel room, safe distancing measures still apply and gatherings in hotel rooms are limited to a maximum of 8 people.
With comfort in mind, if you are a family of five, look for hotels that offer a suite as these special rooms have the design and specifications to comfortably accommodate the whole family.
Also with family configurations in mind, the number of people staying in a room would affect the overall costs and levels of comfort. For example, an alternative would be to book two connecting rooms instead.

What are some of the best family hotels for stays in Singapore?
Here are some ideas for a unique family staycation:
1. Gallop Kranji Farm Resort
Tucked away in the countryside, Gallop Kranji Farm Resort is the perfect place to escape from the hustle and bustle of city life while you immerse in nature. Those with young children can also consider going on farm tours for an enriching experience.
2. The Fullerton Hotel Singapore
Families who love learning about Singapore's history and heritage will find themselves engaged with the historical and magnificent Fullerton Hotel. Gazetted in December 2015 as a National Monument, it was once home to Singapore's General Post Office, the Exchange Room and Exchange Reference Library, and the prestigious Singapore Club.
Don't miss the complimentary heritage tours for hotel guests (limited to 4 participants) to learn the countless stories, experiences and memories of those who have lived, worked and played in this historic district.
3. Shangri-La's Rasa Sentosa Resort & Spa
Ready for a classic beachfront staycation? With panoramic views of Sea, Shangri-La's Rasa Sentosa Resort & Spa offers a modern tropical holiday experience along Siloso Beach. Aside from the lush pools, kids will be thrilled by Nestopia, the open-air play space just next to the hotel.
4. The Ritz-Carlton Millenia Singapore
If your definition of staycations is being pampered in the lap of luxury, The Ritz-Carlton Millenia hotel invites admiration of both its own beauty and the city that surrounds it. The hotel offers something for everyone, from touring a 4,200-piece art collection with a guide, to letting your kid(s) glamp out with the Ritz Kids Night Safari in-room camping adventure.
What are some things to eat?
For families with young children and elderly in tow, it helps to do your homework and find out the available food options near your hotel beforehand to ensure a smoother staycation experience.
Another benefit of having a staycation would be the opportunity to explore and support Singapore's diverse local food scene where there is something for every craving, from authentic hawker fare to Michelin star restaurants.
On that note, nothing beats having a fancy meal and then heading back to your room. More so if you considered staying at luxury hotels such as The Ritz-Carlton Millenia where One-Michelin-starred Summer Pavilion is housed.
What to do during your family staycation?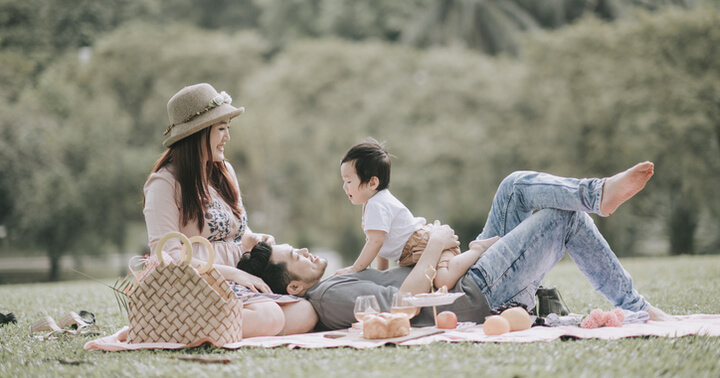 Planning your 'staycation bucket list' can be as detailed or flexible as you want. If you have older folks around or if your kids are old enough, ask them what they would like to do during the staycation. You could even make it interesting by letting each member of the family plan one day's activities such as a trip to the River Safari, exploring the National Museum or a food hunt at the various hawker centres.
#TiqOurWord Accidents can happen anywhere. Safeguard your family with ePROTECT safety from S$18 per month. This monthly renewable personal accident insurance includes exclusive complimentary COVID-19 and dengue fever cover, for a limited time only. Learn more here.
How much to budget for a family staycation?  
You will need to plan a budget for your staycation and some of the things in your itinerary to consider would be:
• Food – Restaurants, takeout, groceries, etc.
• Activities – Local attractions that you would ideally visit or do during your staycation.
• Services – Room service, spa, parking, etc.
• Miscellaneous purchases – Considering that your staycation would most likely include shopping, do include a budget for that as well.
A tip to manage your overall budget better would be to take advantage of the 'SingapoRediscovers' vouchers, which is an initiative made by our government to give the Singaporean economy a much-needed boost. These vouchers can be redeemed on online travel sites such as Trip.com, and can be helpful with offsetting the costs of a hotel stay or the admission tickets to attractions such as the Singapore Zoo.
#TiqOurWord Did you know that you can redeem a complimentary 14-day COVID-19 Staycation Insurance if book your staycation on Trip.com via the member portal? Read more here.
Final thoughts on family staycation?
With staycations becoming the norm until we can travel again, why not make the most out of this opportunity by booking your staycation through Trip.com and be eligible for a complimentary COVID-19 Staycation Insurance that offers 14-day coverage? Learn more here!
[End]
Information is accurate as at 28 January 2021. This policy is underwritten by Etiqa Insurance Pte. Ltd. (Company Reg. No. 201331905K). Protected up to specified limits by SDIC.
Tiq by Etiqa Insurance Pte. Ltd.
A digital insurance channel that embraces changes to provide simple and convenient protection, Tiq's mission is to make insurance transparent and accessible, inspiring you today to be prepared for life's surprises and inevitabilities, while empowering you to "Live Unlimited" and take control of your tomorrow.
With a shared vision to change the paradigm of insurance and reshape customer experience, Etiqa created the strong foundation for Tiq. Because life never stops changing, Etiqa never stops progressing. A licensed life and general insurance company registered in the Republic of Singapore and regulated by the Monetary Authority of Singapore, Etiqa is governed by the Insurance Act and has been providing insurance solutions since 1961. It is 69% owned by Maybank, Southeast Asia's fourth largest banking group, with more than 22 million customers in 20 countries; and 31% owned by Ageas, an international insurance group with 33 million customers across 16 countries.
Discover the full range of Tiq online insurance plans here.