Image credit: Unsplash
Just to prove to you that there is so much more to Singapore than the city, we've put together a list of family-friendly nature routes around the country that showcase the best of our parks and heartlands, perfect for exploration during the weekend, school holidays or anytime you need a respite from the daily bustle of life.
While a little long to cover on foot in their entirety, these trails are manageable by bicycle or personal mobility device (PMD). But whichever your mode of transport, a little trip through our park connectors can do wonders for your spirit. Read on for some ideas!
Coast-To-Coast Trail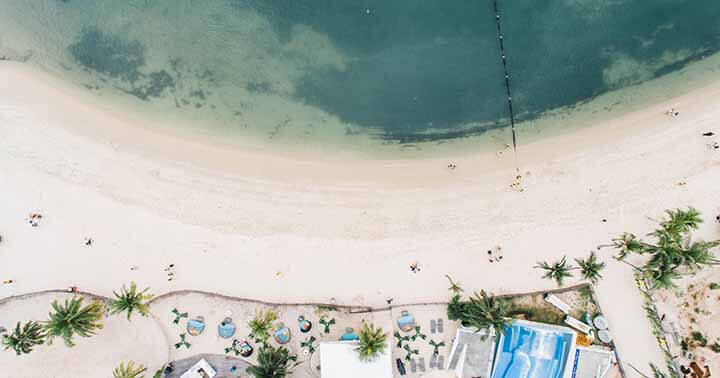 Image credit: Unsplash
There's something healing about the sound of waves and the salty breeze that rides high on the Singaporean coast. For those looking to take your family on a weekend excursion, cross Singapore on the Coast-to-Coast Trail. The route stretches from the western Jurong Lake Gardens to Coney Island Park in the North East, by way of the Sengkang Riverside Park and Bishan-Ang Mo Kio Park.
The twist: this trail comes with its own mobile application: the Coast-to-Coast (C2C) mobile app. In augmented reality (AR), the application curates your journey while offering guides on all destinations along the way. This includes checkpoints where display pop-ups offer information about the plants and animals that can be found in the area (such as the 80 species of birds that call Coney Island Park home), and even a treasure hunt — perfect for families with young children.
Length of trail: 36km, can be split up across several visits
Central Urban Loop (Makan Trail)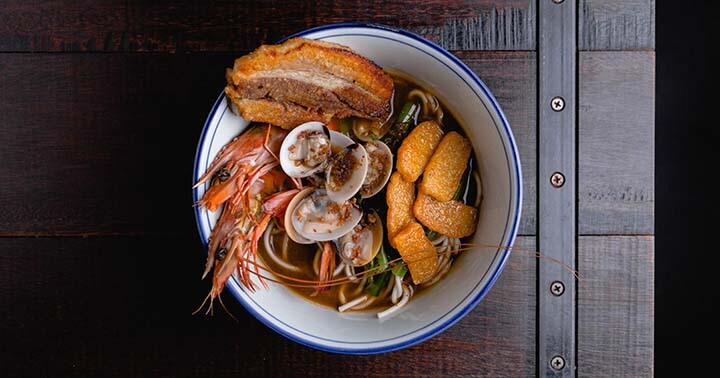 Image credit: Unsplash
Everyone loves food, and what better way to explore Singapore than with nostalgic local delicacies? The Central Urban Loop, better known as the Makan Trail, begins in Toa Payoh and ends in Serangoon, traversing some of Singapore's most iconic heartland towns and parks, including Punggol Park and Toa Payoh Town Park.
As this is one of the more popular trails on this list, you can expect some crowds. Be sure to keep it to 5 people or less if you're planning to go in a group.
Exploring is hungry work, so it's just as well that this route passes a few of the country's most famous hawkers: the Circuit Road Hawker Centre, the Hainanese Village Centre and the Upper Boon Keng Road Market and Hawker Centre. Mushroom minced pork noodles, fried oysters, prata, vegetarian bee hoon and satay are just some among the innumerable treats to try as you go. This trail also links the Eastern Coastal Loop to the North East Riverine Loop, for anyone having too much fun to go home just yet!
Length of trail: 15.6km, manageable on a single trip
#TiqOurWord Be sure to wear your face mask and keep a safe distance from others in order to take care of everyone. Remember, physical accidents and viral infection can still happen when you are out in the open, especially in the more crowded areas during the weekend or on a public holiday.
North East Riverine Loop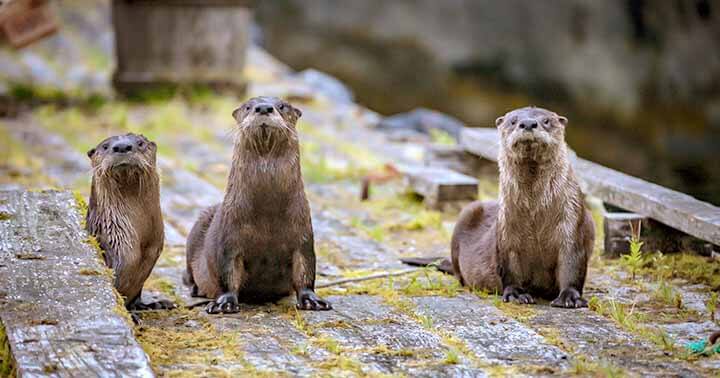 Image credit: Unsplash
Did you know? While small and densely developed, Singapore boasts a robust marine ecosystem. Test your observation skills along the less travelled but more peaceful North East Riverine Loop. This trail takes you through the quieter estates of Buangkok, Sengkang and Punggol, and out toward the natural oases that are Punggol Beach, Punggol Promenade and the Lorong Halus Wetland.
Turning through the mud with its long scythe beak looking for crustaceans, look out for the whimbrel, a marine bird commonly found in Singapore's wetlands and mudflats. Tall, long-legged herons are also often visible on the banks of shallow canals and at the coasts, waiting for fish. Lucky early morning visitors may even get to watch families of playful otters sharing fish as they make their way through our water bodies and out for a hunt.
Length of route: 16km, manageable on a single trip
#TiqOurWord As you enjoy the nature exploration with your loved ones, play it safe with the enhanced ePROTECT safety, a personal accident insurance that offers monthly renewable protection of up to S$500,000 and, for a limited time, complimentary special coverage for COVID-19 and Dengue Fever.
Western Adventure Loop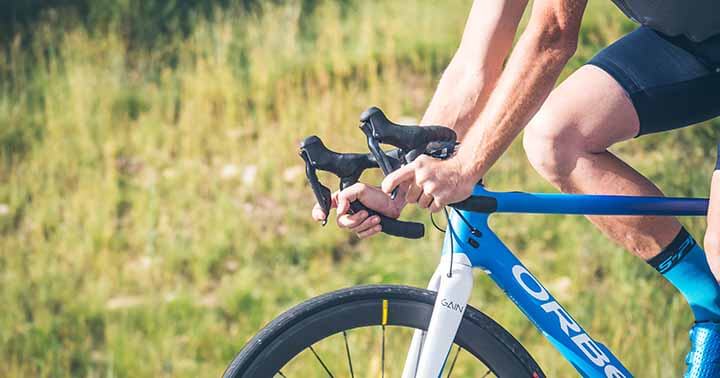 Image credit: Unsplash
Aptly named, the Western Adventure Loop features something for everyone. The entire trail links 8 parks and may be a little long to cover in a day. Fully utilise your free time by choosing from a variety of activities available along it, like bird watching at the Bukit Panjang Park Connector, mountain biking at the Dairy Farm Nature Park and an interactive history walk at the Hillview Park Connector.
#TiqOurWord Thinking of taking your bicycle out for a spin? Remember that helmets are compulsory when you're cycling on the road! And be sure to get financial coverage for your bicycle against damage or theft with the optional cover from ePROTECT personal mobility.
Read more on the different types of bicycle and their usage to make sure your bike is suitable for the Western Adventure Loop!
Length of route: 23km, can be divided across several visits
Tips for PMD riders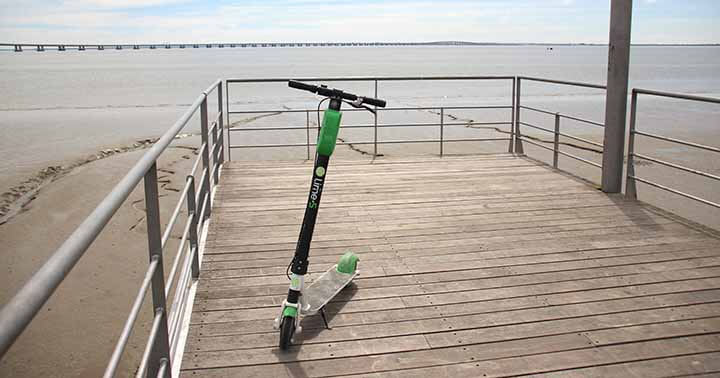 Image credit: Unsplash
With this much deliberation surrounding the use of PMDs in Singapore, the rules can be confusing. Let's work through them together.
Where can't you ride PMDs? These would be the pedestrian-only paths, demarcated with a 'no-riding' sign, typically seen at bridge crossings. Even cycling is not allowed here.
Where are PMDs allowed? You're good to go on footpaths and shared paths. Take note that while footpaths aren't labelled, they bear a speed limit of 10km/h. Shared paths are labelled under this name, and also as Cycling Paths or Park Connectors (PCN), and bear a higher speed limit of 25km/h. Shared paths are commonly found in parks across Singapore, and it's likely you'll be riding on these most of your journey.
Are there places where it's forbidden to use PMDs? Yes, bicycles and PMDs are forbidden for use in Nature Reserves, and at certain other locations along our routes, such as the Coney Island Park Boardwalk and some parts of Jurong Lake Park. If these places are on your itinerary, it's best to walk.
Even with this many rules, accidents can happen. Add an extra layer of protection to you, your loved ones and those around you as you explore Singapore, with specialised PMD insurance plans such as ePROTECT personal mobility that cover accidents involving yourself and others, with options for covering damage or theft of your device. Find out more here.
More reasons to love Singapore
When they said 'City in a Garden', they weren't kidding. Singapore's beauty lies not least in how seamlessly nature and development have been stitched together, and we can only do these efforts justice by enjoying them to their fullest. With these many new things to see, the country's small size no longer holds as an excuse for boredom! We wish you and your loved ones all the fun in the world discovering this side of life in Singapore during your free time.
[End]
Information is accurate as at 28 August 2020. This policy is underwritten by Etiqa Insurance Pte. Ltd. (Company Reg. No. 201331905K). Protected up to specified limits by SDIC. You should seek advice from a qualified adviser before deciding to purchase the policy. If you choose not to seek advice, you should consider if the policy is suitable for you. It is usually detrimental to replace an existing personal accident plan with a new one. A penalty may be imposed for early termination and the new plan may cost more or have less benefit at the same cost.
Tiq by Etiqa Insurance Pte. Ltd.
A digital insurance channel that embraces changes to provide simple and convenient protection, Tiq's mission is to make insurance transparent and accessible, inspiring you today to be prepared for life's surprises and inevitabilities, while empowering you to "Live Unlimited" and take control of your tomorrow.
With a shared vision to change the paradigm of insurance and reshape customer experience, Etiqa created the strong foundation for Tiq. Because life never stops changing, Etiqa never stops progressing. A licensed life and general insurance company registered in the Republic of Singapore and regulated by the Monetary Authority of Singapore, Etiqa is governed by the Insurance Act and has been providing insurance solutions since 1961. It is 69% owned by Maybank, Southeast Asia's fourth largest banking group, with more than 22 million customers in 20 countries; and 31% owned by Ageas, an international insurance group with 33 million customers across 16 countries.
Discover the full range of Tiq online insurance plans here.