Many of us did not grow up with domestic help, but hiring a maid is now common in Singaporean households. How does one find time to clean the house while juggling work, family responsibilities, and social obligations? Foreign Domestic Workers (FDWs) can be a godsend, and if you're thinking about hiring one, here's a simple guide that covers everything you need to know as an employer. Read on!
Eligibility (Employer requirements for hiring an FDW)
Hiring an FDW entails more than just paying wages. There are some requirements you need to fulfil. According to the Ministry of Manpower (MOM), you must be at least 21 years old, capable of being a responsible employer, and not be an undischarged bankrupt to prove you are fit to hire a maid.
Hiring a maid for the first time? Then you must attend an Employer Orientation Program (EOP) at least two working days before putting in an application for your maid's work permit. This short three-hour course, also available online, helps you understand your role and responsibilities as an FDW employer.
#TiqOurWord Tiq Maid Insurance is inclusive of a letter of guarantee to MOM (also known as a security bond). You can also opt for the Security Bond Protector to limit your liability from S$5,000 to S$250! Learn more here.
Mandatory maid insurance
In Singapore, it is mandatory to buy a medical and personal accident insurance for your helper (note minimum coverage required!) prior to her arrival in the country. Commonly known as maid insurance, this protection plan not only protects the maid but also you, as an employer.
A maid insurance can save you a lot of headache (and heartache) as it generally covers unexpected expenses such as hospitalisation & surgical costs for your maid, repatriation expenses, termination and re-hiring expenses.
#TiqOurWord You can potentially save some money by doing research on insurance policies to find out the best coverage for your needs (instead of relying on the maid agencies). Did you know that Tiq Maid Insurance is the most affordable maid protection plan in town with flexible plans and add-ons to suit your budget and needs? Learn more here.
Also, keep in mind that you are required to send your maid for a medical examination within two weeks of her arrival into Singapore by a Singapore-registered doctor before the Work Permit can be issued.
Duties of your maid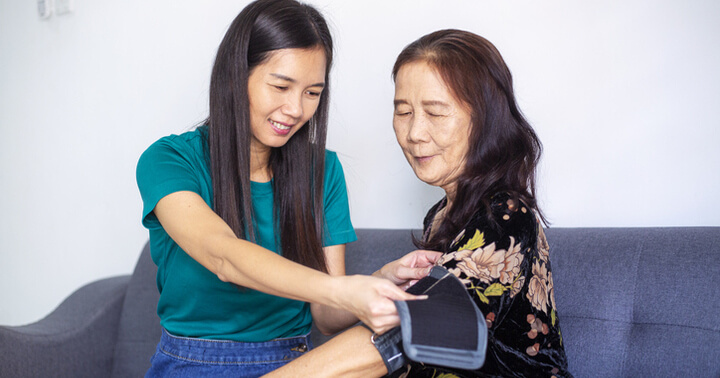 In Singapore, the case of the maid who battled a millionaire has highlighted gaps in the foreign domestic help system where employers and maids may not always be fully aware of the employment rules and regulations.
Did you know that MOM took action against a yearly average of 155 employers over the last three years for illegally deploying their maids? One of the most fundamental rule is that maids are only to perform household or domestic duties at the address stated in the contract.
Before hiring a maid, make a list of your requirements so that it narrows down your search criteria. This ensures that your maid's skill set is compatible with the expectations of her. If additional help is required as a full time caregiver for young children or elderly parents, you can choose to apply for a second maid.
But of course, approval is subject to your financial capabilities and the ability to provide an acceptable accommodation for more than one maid. More details on FDW employment rules can be found on MOM's website.
Important things to know as an FDW employer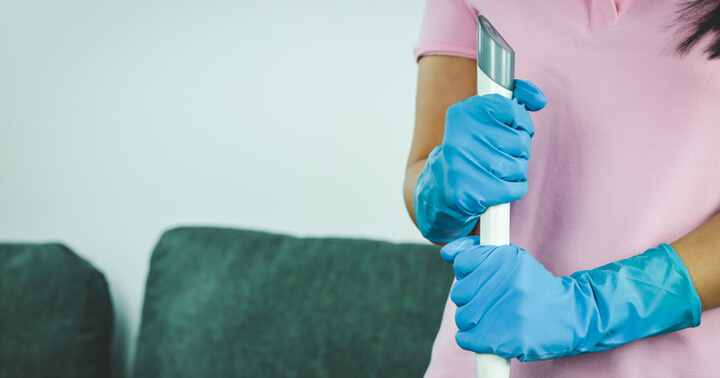 Now, here comes the serious part. Infringements such as abuse, exploiting or ill-treating and illegal deployment may lead to fines and debarment. Here are some common scenarios where employers are unaware that they are flouting the rules. Don't say we didn't tell you, read on!
Rest days for your maid
As employees ourselves, we want and need rest days. So does your maid. Not only that, they are legally entitled to a weekly rest day. This rest day should be mutually agreed upon between you as an employer and them. You also must provide them with adequate food.
Illegal deployment of maid
It is illegal to have your maid working in any house other than the one that she is registered with. Nevertheless, there are circumstances when it is fine, e.g. your maid is allowed to help look after your close family members in their homes during daytime when you are at work.
However, note that your maid is not supposed to perform the full load of household chores there. You may cop a fine of up to S$10,000 for illegal deployment and on top of that, you might be debarred. To better manage expectations, this is best communicated and agreed upon in paper prior to engaging your FDW. These caregiving arrangements should also be declared to MOM.
Hiring an FDW without valid work permit
If you are in a hurry to get help at home, do consider engaging a transfer maid. Avoid taking a shortcut and hiring an FDW without a valid work permit. Otherwise, you may get a hefty fine of S$5,000 to S$30,000, or imprisonment up to one year, or both! Definitely not worth the risk!
In cases of abuse
Staying together in close quarters can sometimes cause mental stress amongst household members that leads to irrational acts such as abuse.  Sad but true, abuse of maids have been on the rise and there are stiff penalties for such offences.
Unfortunately, there are also various news reports on maid abusing their employer's loved ones such as the elderly or children. It is important to prevent such scenarios by setting the right expectations from the start and always maintain mutual respect for one another. In the event of an abuse case by a maid, having Tiq Maid Insurance can be assuring, with medical expense reimbursement of up to S$5,000.
Ready to hire a maid?
Having a handy helper at home can help you to run your household smoothly. We hope the above information gave you a better idea of how to get started with the employment of an FDW, and get on the right foot with your helper.
With mutual respect and sincerity, you and your maid can maintain a good relationship that will be beneficial to both parties. Remember to keep the regulations in mind, and protect you and your maid with an affordable and reliable maid insurance such as Tiq Maid Insurance. Learn more here.
[End]
Information is accurate as at 10 February 2023. This policy is underwritten by Etiqa Insurance Pte. Ltd. (Company Reg. No. 201331905K). Protected up to specified limits by SDIC.
Tiq by Etiqa Insurance Pte. Ltd.
A digital insurance channel that embraces changes to provide simple and convenient protection, Tiq's mission is to make insurance transparent and accessible, inspiring you today to be prepared for life's surprises and inevitabilities, while empowering you to "Live Unlimited" and take control of your tomorrow.
With a shared vision to change the paradigm of insurance and reshape customer experience, Etiqa created the strong foundation for Tiq. Because life never stops changing, Etiqa never stops progressing. A licensed life and general insurance company registered in the Republic of Singapore and regulated by the Monetary Authority of Singapore, Etiqa is governed by the Insurance Act and has been providing insurance solutions since 1961. It is 69% owned by Maybank, Southeast Asia's fourth largest banking group, with more than 22 million customers in 20 countries; and 31% owned by Ageas, an international insurance group with 33 million customers across 16 countries.
Discover the full range of Tiq online insurance plans here.