Is your housework piling up? Do you require an extra pair of hands to care for your little ones? We could always use some assistance around the house (especially after a long day at work). If you want to hire a maid in Singapore, you should consider whether you need a part-time helper or a live-in foreign domestic worker.
Hiring a foreign domestic worker would be beneficial if you need someone to be at home to care for your children or elderly parents. Conversely, if you only need cleaning assistance on occasion, a part-time helper may be the way to go!
Let's take a quick look at the general pros and cons of each option!
Part-Time Helper vs Foreign Domestic Worker
Factors to Consider
Part-Time Helper/ House Cleaning Services
Foreign Domestic Worker (live-in help)
Frequency of Cleaning Sessions

Sessions below usually require a commitment period (e.g. Weekly for 3 months)

A few times a week
Weekly/ fortnightly sessions
Monthly sessions

Customisable (since your helper is living with you)

Monetary Cost

Rates are dependent on: Size of your house, frequency of cleaning, extensiveness of cleaning, duration and number of cleaners
May include surcharge for peak periods (e.g. weekends and public holidays)
May or may not include admin/agency fee

Here's a rough guide:

Hourly rates: $18-$30/hour
Monthly rates: $230-$660/month

Helper's salary: Minimum $550/month
Foreign domestic worker levy: $60-$300
Work Permit: $70
Agency fees: Approximately $1000
Maid Insurance: Approximately $327 for a 26-month plan
Settling In Programme (SIP): $75
Medical Examination: $25-$45 per visit
Performance Bond: $40-$70
Miscellaneous expenses (more on this later)

Source(s)

Agency (with trained and certified cleaners)
Freelance helpers through word-of mouth

Availability of Service

Wide choices of housekeeping services in Singapore
Service is available 1-3 days upon request (subject to availability and agency requirements)

Limited availability due to COVID-19 border restrictions
Service is available 1-4 weeks upon approval of hiring
Dependent on the working experience of the foreign domestic worker you're hiring

Job scope

Most regular house cleaning packages provided by agencies do not include the following: Cleaning of ceiling and wall fans, high windows and grilles, washing of dishes, laundry and packing of personal effects.
However, the same agencies might provide the above-mentioned cleaning services based on separate charges

Job scope is up to employer (with the safety and welfare of the foreign domestic worker in mind at all times, of course)
*All prices stated are in SGD (may not be inclusive of 7% GST) and for reference only.
Aside from the general concerns mentioned above, here are some other things to think about:
Part-Time Helper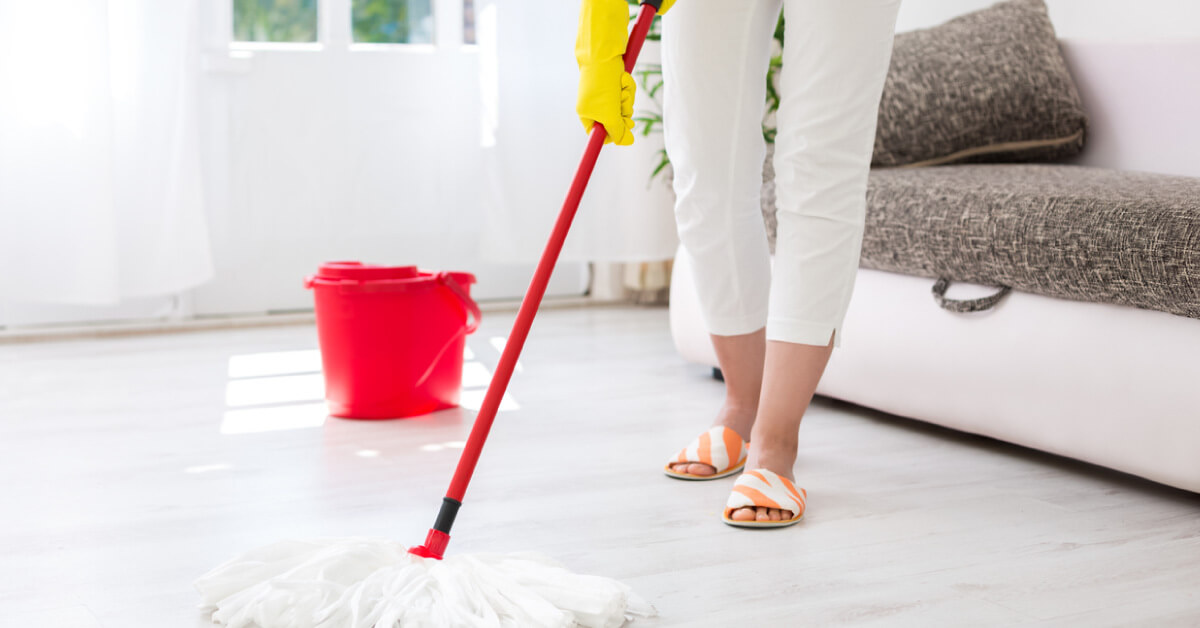 Pros:
1. Flexibility
We're not just talking about the flexible number of hours or cleaners here, you can even customise the area of your home that you wish to clean! Stubborn stains on rugs or accumulated dirt from a year ago? No problem!
As some agencies charge by the hour, they provide a rough duration of how long it would take to clean each area of your house and the type of cleaning included (e.g. 1 hour for the living room, which includes mopping, vacuuming, and wiping of furniture and windows).
Based on that, it is up to you to choose the area and duration! Or if you just want a specific part cleaned, such as your windows, that's possible too!
2. Privacy
How can we emphasize this more? Your part-time helper will only be at your house for a maximum of half a day, hence you're mostly free to enjoy the privacy of your own home! This is a point to note for those who are still working from home since the COVID-19 outbreak.
Cons:
1. Availability
Imagine this: Your in-laws are coming to see you tomorrow morning. Tonight, both you and your husband must work overtime. Who will come to your aid? Part-time helpers are unlikely to be the solution. Even the most efficient agencies can only promise house cleaning services within 24 hours of receiving your request. But it's a different story if you have a live-in helper.
2. Miscellaneous Work Allocation
While some home cleaning packages may include services such as ironing and packing your clothes, there are some tasks that remain out of their scope. Your part-time cleaning auntie, for example, would not cook for you and your family, care for your elderly, or pick up your children from school on your behalf.
This you'd have to consider alternatives like food delivery services and in-home care for your elderly, which would incur additional costs.
Foreign Domestic Worker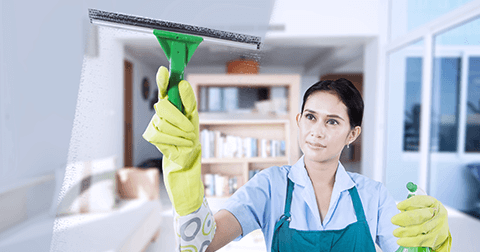 If you require more help at home, hiring a full-time maid may be the best option for you. Nonetheless, there are also advantages and disadvantages to consider. Hiring a maid in Singapore is no longer as simple or affordable as it once was due to COVID-19 and border restrictions.
Pros:
1. Reliability
Only a live-in helper can assist you with never-ending household chores and be the primary caregiver for your loved ones.
As you are going away on vacation or business, your maid can take care of the house. Though having home insurance (Tiq has a comprehensive plan for you!) is important and can give you peace of mind in the event of an emergency, having someone to care for your loved ones and be the first responder is key.
2. Long-Term Benefits
Having a live-in helper allows her to become acquainted with the daily routines of household chores. With time, she might even be able to manage chores on her own. A part-time helper, on the other hand, is not assigned to you on a permanent basis. If a problem arises, there is no guarantee that the solution will be communicated and executed quickly.
Cons:
1. Employer-Helper Disputes
Living together can be challenging, especially when there are cultural differences and possibly language barriers. Fear of COVID-19 has also strained relationships between employers and their foreign domestic workers. Did you know that forcing your helper to stay indoors and preventing her from returning to her home country is considered maid abuse as well? One solution to reduce unnecessary stress on both parties is to improve mutual understanding and build trust. Check out this article for 3 simple tips!
2. Higher Short-Term Costs
If only need short-term house cleaning services, hiring a live-in maid will cost you more than a part-time helper. Travel expenses such as airfare to and from your maid's hometown, as well as the provision of basic necessities and healthcare are examples of miscellaneous expenses listed in the table above. Read this to learn more about the costs of hiring a maid in Singapore.
In terms of healthcare, it is critical that you consider the wellbeing of your foreign domestic worker. While Tiq Maid Insurance may cover some of her medical expenses, you should also ensure that she is not overworked or too stressed out.
3. Extra Room/Space Required
Having a live–in helper necessitates sharing your home and reserving a room for her. If you choose to hire a part-time helper instead, that space could be used for other purposes such as study or storage.
Hiring a part-time helper or maid in Singapore?
We hope the above guide has provided you with some useful information. While having a helper is an invaluable asset to the household, remember that having adequate protection for your home, family, and yourself is also essential.
[End]
Information is accurate as at 10 February 2023. This policy is underwritten by Etiqa Insurance Pte. Ltd. (Company Reg. No. 201331905K). Protected up to specified limits by SDIC.
Tiq by Etiqa Insurance Pte. Ltd.
A digital insurance channel that embraces changes to provide simple and convenient protection, Tiq's mission is to make insurance transparent and accessible, inspiring you today to be prepared for life's surprises and inevitabilities, while empowering you to "Live Unlimited" and take control of your tomorrow.
With a shared vision to change the paradigm of insurance and reshape customer experience, Etiqa created the strong foundation for Tiq. Because life never stops changing, Etiqa never stops progressing. A licensed life and general insurance company registered in the Republic of Singapore and regulated by the Monetary Authority of Singapore, Etiqa is governed by the Insurance Act and has been providing insurance solutions since 1961. It is 69% owned by Maybank, Southeast Asia's fourth largest banking group, with more than 22 million customers in 20 countries; and 31% owned by Ageas, an international insurance group with 33 million customers across 16 countries.
Discover the full range of Tiq online insurance plans here.