Singapore is known to be a nation of workaholics, so it's no surprise that in a recent study, our city-state was named the most overworked country in the Asia Pacific Region.
Like many Singaporeans, you're swamped with work. You've also got family commitments and social engagements, not to mention self-care needs, on your plate. Don't you just wish there were more hours in a day?
Well, there's one way to get more things done: hire domestic help. A good maid, or foreign domestic worker, can be a lifesaver. She can keep your house spick and span and care for your young children or elderly parents, leaving you with more room to juggle the demands in your life.
If you're thinking of getting a maid, you may be wondering: Should you get a transfer maid or hire a new one? Should you hire through an employment agency or go the direct hiring route?
Or maybe you've already hired a maid. She's doing a fantastic job and her work permit is expiring soon. What's the fuss-free way to renew her work permit?
Find out the answers to all these questions and more in our all-in-one guide to hiring a maid in Singapore and renewing your maid's work permit.
Before you apply for a maid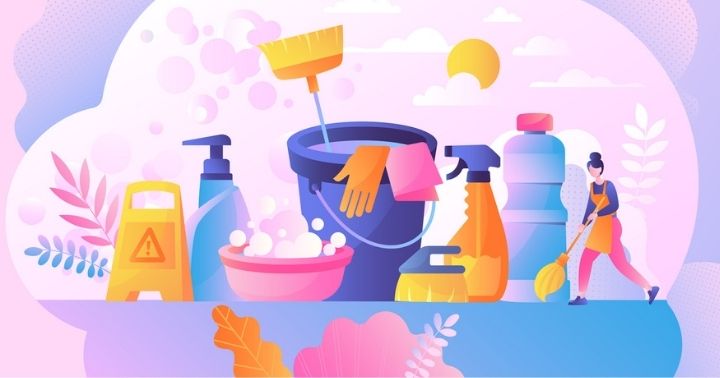 You have three options for hiring a maid. You can:
transfer a maid who is currently working in Singapore for another employer to your employment
hire a maid who has not worked in Singapore before
hire a returning maid who is not in Singapore currently
Regardless of what you choose to do, you need to fulfil the Ministry of Manpower's (MOM) eligibility criteria first. To be eligible, you must:
be at least 21 years old
not be an undischarged bankrupt
have the mental capacity to be an employer
If you've not hired a maid before, you are required to learn about your responsibilities through MOM's 3-hour Employer Orientation Programme (EOP).
List down your maid's responsibilities. Will she be taking care of your children or elderly parents? What household chores do you need her to do? A clearer idea of her duties will help you home in on a maid with the right skills and experience.
Be aware that it is compulsory for you to buy medical and personal accident insurance for your maid. Maid insurance covers your maid against personal accidents, hospitalisation and surgery. It also compensates you for unexpected incidents like in the event of your maid's death or permanent disablement. The minimum medical coverage required by MOM is $15,000 per year and that for personal accidents is $60,000.
You'll also need to buy a $5,000 security bond, which is a guarantee to pay the government if you or your helper breaks the law or breach the work permit conditions. You can usually get it together with maid insurance.
How to hire a transfer maid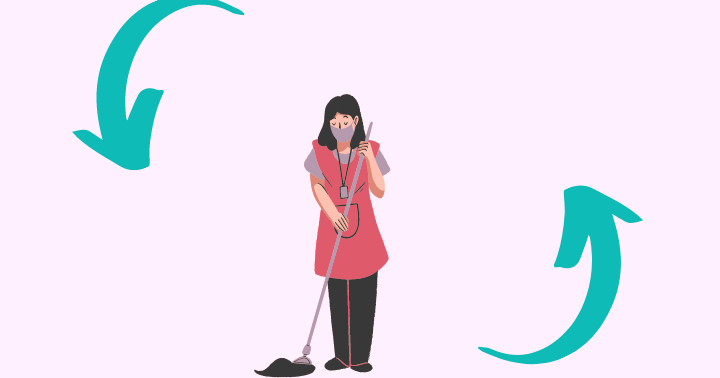 A transfer maid is a domestic helper who has been working here but is looking to change her employer. There are several advantages to hiring a transfer maid:
You can personally interview her to see if she matches your requirements. You'll get a better idea of her work experience, skills, attitude, and language abilities.
It's generally cheaper to hire a transfer maid. You'll save on the agency fee, airfare and training costs.
She may be able to start working for you within a shorter time since she's already here. If you're in a hurry to get help, a transfer maid may be the wiser option.
More familiar with the Singaporean lifestyle and dietary preferences, she may have an easier time adapting to your family. She may be able to communicate better and know how to use gadgets and appliances.
One drawback, though: You'll likely pay a higher salary for a transfer maid with the right experience and skill set. She may also negotiate for better fringe benefits in terms of off-days, accommodation and home leave.
If you're getting a transfer maid through an employment agency, the agency will handle all the paperwork. But that also means that you are likely to pay more in terms of agency fees. If you already have someone in mind, perhaps a referral from a friend or family member, you can also hire her easily through the MOM website. Here's the step-by-step process:
Check that her current employer has sent her for her 6-monthly medical examination
Submit a work permit application together with her current employer's written consent. Note that you need to complete Steps 1 and 2 at least 30 days before the maid's work permit expires.
Receive the in-principal approval (IPA) from MOM, which indicates the transfer date. Apply for the issuance of the work permit. Sign the declaration form that comes with the IPA, which the maid and her current employer need to sign too.
Buy maid insurance and a security bond.
Upload the signed declaration and request for the issuance of the work permit.
Your maid can start working for you after MOM has issued the new permit. MOM will deliver the work permit to you within 4 working days. Meanwhile, you can print out the temporary work permit.
How to hire a new maid or returning maid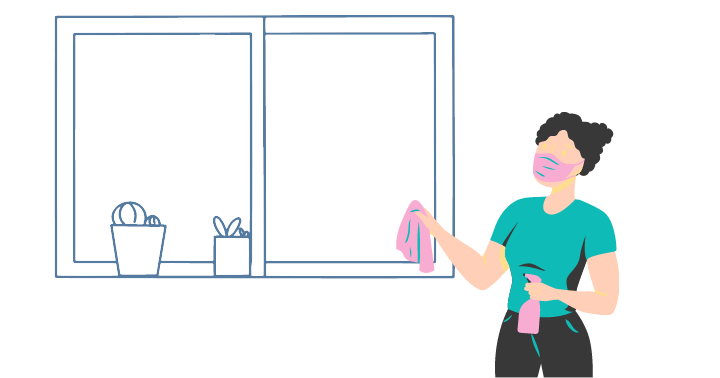 A new maid is a first-time domestic helper who has never worked in Singapore before. She will fly in from her home country after she is hired. A returning maid has worked here previously but has gone back to her home country and wants to work in Singapore again.
At the time of writing, the cost of hiring a new maid has gone up as a result of the fewer incoming maids due to the COVID-19 pandemic. Those who come in must undergo coronavirus testing and the mandatory Stay-Home Notice (SHN). As the employer, you'll have to bear the costs of these precautionary measures.
Generally speaking, however, if you hire a new maid directly, you and your maid will save some money. You won't have to pay an agency fee, and your maid can avoid the agency's placement fee, which she will otherwise have to pay off using her salary. But you'll have to handle all the administrative work for hiring your maid, such as arranging her flight, insurance and training.
Due to Singapore's COVID-19 precautionary measures, bringing a new maid into Singapore has become a little fiddly. It's still doable, though. Simply follow our step-by-step guide:
Go through online databases of domestic helpers. Interview the candidates and pick your hire. Ensure that she is at least 23 years old and has at least 8 years of formal schooling.
Submit a work permit application
Receive MOM's in-principal approval (IPA). You and your maid will need to sign the declaration forms. Send your maid a copy of the IPA, which she needs to enter Singapore.
Buy a security bond, which must take effect when she arrives. Tiq Maid Insurance offers policyholders a COVID-19 add-on that includes free coverage for COVID-19 vaccine side effects.
Check that your maid has an available flight to travel to Singapore on her planned arrival date. Then request for the approval for her entry. If your request is approved, pay for your maid's COVID-19 test and stay at the dedicated SHN facility.
Confirm the flight immediately and arrange for your maid to enter Singapore.
Depending on where she's coming from, she may need to take a pre-departure COVID-19 test and another one on arrival (see here for full advisories). Use Changi Airport's eService to book and pay for the on-arrival test before she arrives in Singapore.
Your maid needs to complete her 14-day SHN and undergo more COVID-19 testing. Upon the completion, you can request for her work permit to be issued. MOM will send the work permit to you within 4 days.
Check the temporary work permit for whether your maid needs to register her fingerprints and photo at MOM Services Centre – Hall C for card registration. If needed, make an appointment for her to register within one week of the work permit's issuance.
Send you maid for:

a Settling-In Programme (SIP), which is a 1-day orientation that teaches first-time maids about working safely and adapting to life in Singapore, within 3 days
a medical examination within 2 weeks
Learn more about the COVID-19 precautionary measures here.
Hiring a maid through an agency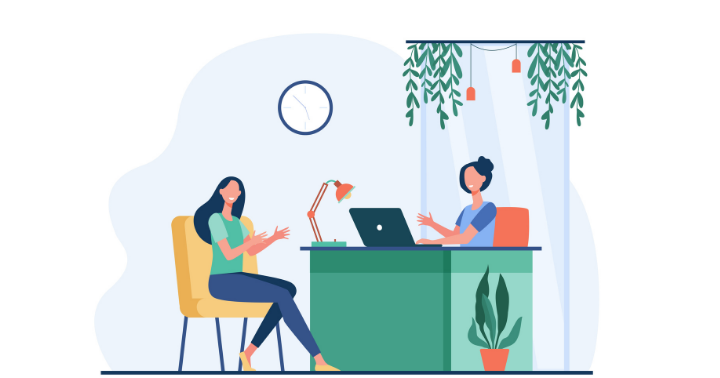 Does hiring a maid directly sound like a lot of work? If you don't mind paying more, you can opt to hire through an employment agency. The agency will do all the heavy lifting for you: matching your requirements to a suitable maid, conducting background checks, handling the paperwork and MOM-required activities, and arranging for flight, lodgings, training and insurance.
The agency can also manage the requirements of the COVID-19 precautionary measures. However, it may charge for the extra service. Some agencies, though, may absorb part of the SHN or coronavirus testing costs.
If you don't have an agency in mind, refer to MOM's directory of licensed agencies. Besides avoiding the agencies that have received demerit points, you can look at 4 other criteria to find a reliable agency with quality service:
| | | |
| --- | --- | --- |
| Term | What it is | What it indicates |
| Retention rate | The percentage of maids placed by the agency who have stayed with the same employer for at least one year | Higher is better, indicating the agency's ability to match maids to employers' requirements |
| Placement volume | The number of maid work permit approved in a year | Higher is better, indicating the agency's business scale |
| Transfer rate | The percentage of maids placed by the agency who have transferred to 3 or more employers within 1 year | Lower is better, indicating the agency's ability to match maids to employers' requirements |
| Customer ratings | Review ratings given by employers who have used the agencies' services | Higher is better, indicating the level of customer satisfaction |
If you're hiring a maid from the Philippines, you must go through an agency. The Philippine government has banned direct hiring.
How to renew your Indonesian, Philippine or Myanmar maid's work permit
Your maid has done a great job over the last two years, and you'd like her to continue working for you. You'll need to renew her work permit to keep her for another two years.
You can get a maid agency to help you renew your maid's work permit for a fee. But doing it yourself is easy and hassle-free. Here's our step-by-step guide to renewing your maid's work permit:
Receive MOM's notification informing you that your maid's work permit will expire in 8 weeks.
Check if your maid needs to renew her passport. If her passport is valid for less than 6 months, you'll need to help her renew her passport (see below for more).
Renew your maid insurance policy or buy a new policy, along with a new security bond. After your purchase, the insurer will send MOM the details.
Renew your maid's work permit. You'll need to upload a scanned copy of the personal particulars page of your maid's most updated passport.
Print and check the temporary work permit if your maid will be getting a new card or can continue using the existing card.
How to renew your Indonesian, Philippine and Myanmar maid's passport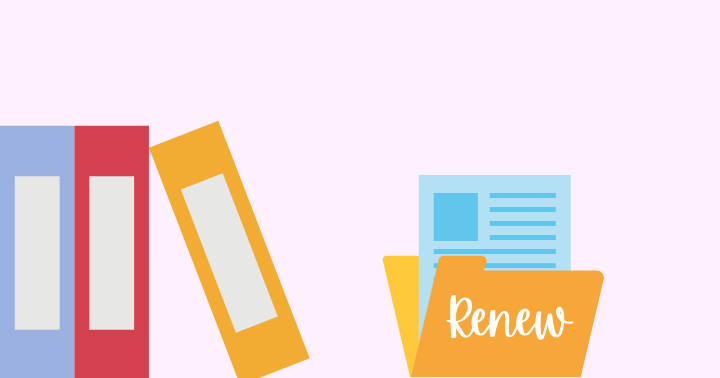 If your maid's passport expires in less than 6 months, she'll need to renew her passport before you can renew her work permit. The Indonesian, Philippine and Myanmar embassies have varying requirements, so check with the respective embassy for the latest. Generally, you'll have to book an appointment online before heading to the embassy with your maid and the necessary documents.
Embassy of Indonesia in Singapore or KBRI Singapura
7 Chatsworth Road, Singapore 249761
Operating hours: Mon­–Fri 9am–12pm
Tel: 6737 7422
Website: kemlu.go.id/singapore/en
Appointments: services.indonesianembassy.sg
Embassy of the Philippines
20 Nassim Road, Singapore 258395
Operating hours: Mon–Fri 9am–5pm
Tel: 6737 3977
Website: www.philippine-embassy.org.sg
Appointments: philippineembassysgpassport.timetap.com
Embassy of Myanmar
15 St Martin's Drive, Singapore 257996
Operating hours: Mon–Fri 8am–5pm
Tel: 6735 0209
Website: www.myanmarembassy.sg
Appointments: www.consularappointment.sg
Final thoughts
Finding good domestic help can positively improve your life. Before you begin your search, think about your needs so you can find the best match in a maid who has the preferable experience and skills.
Hiring a maid through an agency can save you the hassles of paperwork and coordination. That said, hiring a maid directly on your own is utterly feasible with MOM's online services, which also make light work of your maid's work permit renewal. Lastly, be sure to protect your maid and yourself with quality maid insurance.
With Tiq Maid Insurance, you can be further protected from unexpected expenses and liabilities as an employer. We have newly added an infectious diseases cover, which covers your maid from any of the 22 Infectious Diseases, including Dengue Fever, Hand, Foot, and Mouth Disease (HFMD), Tuberculosis, Severe Acute Respiratory Syndrome (SARS), and more. Find out more about Tiq Maid Insurance here.
[End]
Information is accurate as at 10 February 2023. This policy is underwritten by Etiqa Insurance Pte. Ltd. (Company Reg. No. 201331905K). Protected up to specified limits by SDIC (excluding Personal Cyber Insurance).
Tiq by Etiqa Insurance Pte. Ltd.
A digital insurance channel that embraces changes to provide simple and convenient protection, Tiq's mission is to make insurance transparent and accessible, inspiring you today to be prepared for life's surprises and inevitabilities, while empowering you to "Live Unlimited" and take control of your tomorrow.
With a shared vision to change the paradigm of insurance and reshape customer experience, Etiqa created the strong foundation for Tiq. Because life never stops changing, Etiqa never stops progressing. A licensed life and general insurance company registered in the Republic of Singapore and regulated by the Monetary Authority of Singapore, Etiqa is governed by the Insurance Act and has been providing insurance solutions since 1961. It is 69% owned by Maybank, Southeast Asia's fourth largest banking group, with more than 22 million customers in 20 countries; and 31% owned by Ageas, an international insurance group with 33 million customers across 16 countries.
Discover the full range of Tiq online insurance plans here.