Due to travel restrictions, almost no new foreign domestic helpers (FDW) are being hired in Singapore. As a result, the Ministry of Manpower (MOM) has made it easier by allowing employers to hire transfer maids through maid agencies. Here's everything you need to know about the process.
Why transfer maid?
This is currently a safe and low-risk way to hire a maid. There is less risk of disease transmission because they are not coming from another country.
Also, employers who wish to terminate their maid's contract may do so through an employment agency even if the maid has not yet found a new employer. If she is not rehired within 14 days, she will be repatriated to her home country by the appointed agent.
Employers benefit from this because they save money on expatriation and air ticket costs. Agencies that provide such services are registered and listed on The Association of Employment Agencies website (mycaregiver.sg), making the process simple for employers.
What are the benefits of hiring a transfer maid?
#1 Lower cost for former and new employers
Former employers can save money on their maid's return ticket, while new employers avoid the costs of bringing in a new FDW into the country. These expenses include professional courses for new maids conducted by MOM.
#2 Availability of work history
You can assess the transfer maid's suitability by reviewing her work history, ratings, and recommendations (from the agency or previous employers), as well as interviewing her.
#3 Transfer maids are experienced
Because transfer maids have already worked in Singapore, less training is required. Compared to a new maid with zero experience, a transfer maid would know her way around, be able to communicate effectively, be aware of local dietary preferences, and understand how to use electronics and appliances better.
#TiqOurWord Even the most experienced of us can be injured in an accident. As the primary person doing household chores, your maid is at greater risk than the rest of your family. Tiq Maid Insurance provides personal accident coverage for your maid starting at S$60,000, as well as coverage for her hospitalisation and surgical expenses starting at S$15,000. Additional top-up options (including a new infectious disease cover) are also available. Learn more here.
How does the maid transfer process work?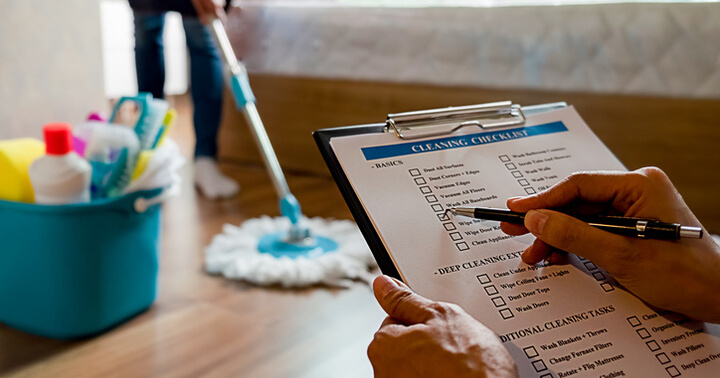 An approved maid agency can help with the maid transfer process. Remember the following steps.
For new employer
If you want to hire a transfer maid:
Ensure that the current employer has sent the maid for her 6-monthly medical examination.
Get the current employer's written consent on the transfer. You will receive the IPA letter, which will have information on the transfer date and when the new Work Permit needs to be issued by.
(Don't forget to get maid insurance for your helper. Recognised as the most affordable maid insurance in town, Tiq Maid Insurance meets the medical insurance and personal accident requirements by MOM, and offers other optional upgrades. Learn more here)
*The first 2 steps need to be done at least 30 days before the maid's Work Permit expires
The declaration form attached to the IPA needs to be signed by you, the current employer and the maid.
Upload the completed declaration form and print the Temporary Work Permit (TWP) via MOM e-services.
Once the maid has the TWP, she can start working for you. Her previous Work Permit will be cancelled automatically.
Check the MOM official site for more information about hiring a transfer maid.
For current employers
If you want to terminate your maid's contract and transfer her to a new employer:
Ensure that your maid has gone for her latest 6-monthly medical examination.
Confirm the transfer agreement by signing the declaration form in the In-Principle Approval (IPA) letter given by the new employer or agency representative.
Continue paying the levy until the date of transfer. You have to do this until the maid is hired by the new employer.
Once the maid is issued a new Work Permit with the new employer, her current Work Permit will be cancelled and your levy billing will stop. Don't forget to cancel your maid insurance; refer to your policy wording to check if you can get a refund fo the unexpired period of insurance.
Return the Work Permit card within 1 week of the maid transfer to MOM Work Pass Division.
Your security bond will be discharged after 1 week and you will be notified on the discharged by post.
Check the MOM official site for more information about transferring your maid.
#TiqOurWord Current employers who have purchased Tiq Maid Insurance can manage your policy easily via our online customer portal, TiqConnect. No tedious paperwork, or long processes for application, claims or cancellation.
How to choose the best transfer maid?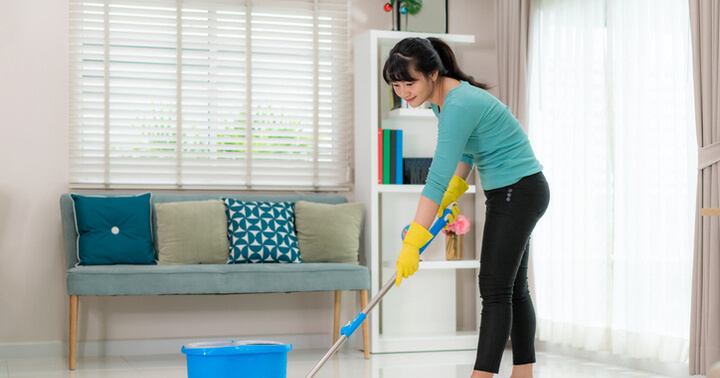 #1 Recommendations for the maid
Learn more about the maid by reading online reviews from reputable maid agencies or speak with her current employer.
#2 Interview the transfer maid
When you've found a good candidate, you can choose to get to know her better by contacting your agency about the possibility of an interview.
#3 Let her know your expectations, too
Are there any specific instructions your maid needs to follow while living in your home? For instance, what about caring for toddlers or the elderly? What about your proposed salary? These should be communicated during the interview.
Maid transfer and protection made easy
The process of maid transfer has been made easy by MOM for employers. Both the employer who is hiring and the one who is transferring can save on expenses while getting the services they require. With Tiq Maid Insurance, you can be further protected from unexpected expenses and liabilities as an employer. Learn more here.
[End]
Information is accurate as at 22 February 2023. This policy is underwritten by Etiqa Insurance Pte. Ltd. (Company Reg. No. 201331905K). Protected up to specified limits by SDIC.
Tiq by Etiqa Insurance Pte. Ltd.
A digital insurance channel that embraces changes to provide simple and convenient protection, Tiq's mission is to make insurance transparent and accessible, inspiring you today to be prepared for life's surprises and inevitabilities, while empowering you to "Live Unlimited" and take control of your tomorrow.
With a shared vision to change the paradigm of insurance and reshape customer experience, Etiqa created the strong foundation for Tiq. Because life never stops changing, Etiqa never stops progressing. A licensed life and general insurance company registered in the Republic of Singapore and regulated by the Monetary Authority of Singapore, Etiqa is governed by the Insurance Act and has been providing insurance solutions since 1961. It is 69% owned by Maybank, Southeast Asia's fourth largest banking group, with more than 22 million customers in 20 countries; and 31% owned by Ageas, an international insurance group with 33 million customers across 16 countries.
Discover the full range of Tiq online insurance plans here.