Hiring a domestic helper can be costly, and once the security deposit, agency fees, maid insurance cost, monthly levy (currently S$300), and other miscellaneous fees are deducted, the monthly salary seems almost like an afterthought.
Fair compensation is nonetheless pivotal to a maintaining a positive working relationship with your maid. Here's everything you need to know, as well as other ways to thank the keeper of your home.
What your maid's salary means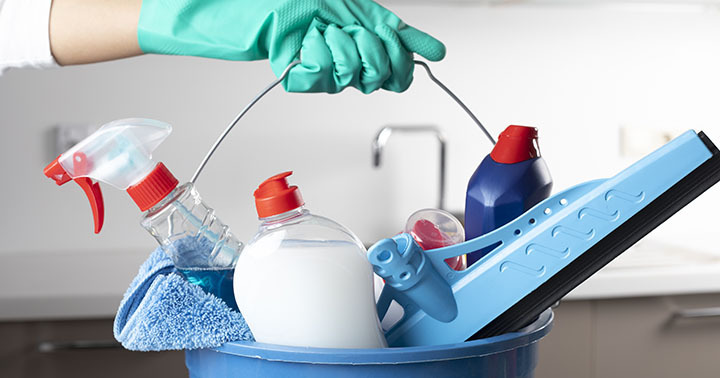 Among the many methods of compensating labour, a salary provides financial security in the form of a regular income with allowances for leave of absences.
The amount of salary an employer pays reflects how much he or she values the employee and their work. Just as you would hope for advancement in your career, your maid anticipates increments over time if the work is of acceptable quality.
Furthermore, many domestic workers here have families in their countries of origin to support, elevating the symbolism of the wage beyond monetary value. Considering your maid's situation from her point of view can thus help you make a compassionate and fair decision regarding her remuneration.
What you're paying for
Because most domestic helpers are from abroad, you may be required by law to pay your maid a fixed minimum wage. Here's a breakdown based on your helper's home country.
| | |
| --- | --- |
| Country | Minimum wage |
| Myanmar | S$450 |
| Sri Lanka | S$497 |
| Indonesia | S$550 |
| Philippines | S$570 |
In 2019, Singapore's domestic workers earned an average of S$579 – not too far from the earlier proposed wage of S$600. You may consider paying above average as a token of appreciation for your maid's work.
More experienced maids should receive more than the minimum, especially if she has been with your household for an extended period of time. These pay raises, even if a small gesture on your part, can contribute to the longevity of your working relationship.
Caring for young children and the elderly can be demanding, so you can consider raising your maid's salary if she bears these additional responsibilities.
Fair pay and holistic appreciation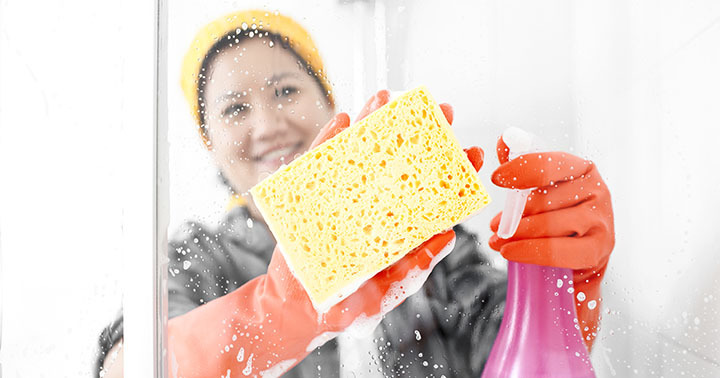 With the economy in limbo, you may find yourself hard pressed to significantly raise your maid's pay, however much you appreciate her work.
While your family finds its footing in the new normal, you can show your maid you value her contribution by supplementing as much of an increment as you can afford, with the option for more paid off-days or even shorter working hours.
You can also help lighten her load by staggering her routine, so she doesn't have to perform the same long list of tasks every day. For instance, you may choose to have her clean the bathrooms only every other day, and the car just once a week. With her chores more evenly distributed, you save on your utility bill, too.
Include her in celebrating special occasions as a family, especially if you know these occasions are important to her. A gift on Christmas will definitely be well received.
Precautions
Your maid deserves the best treatment but in granting her such, remind her to be careful how she shares this information. If you are paying your maid more than the usual, advise her to guard the information carefully so as not to attract unwelcome attention or financial complications.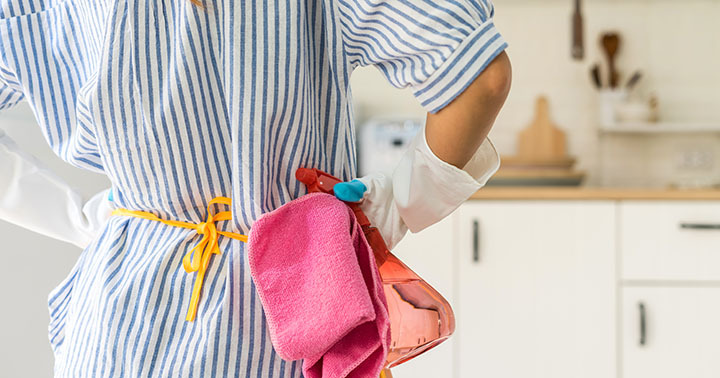 Appreciation comes in many forms. For your maid, knowing you value her well-being goes a long way. Beyond personal accident protection, Tiq Maid Insurance covers $15,000 of hospitalisation and surgery expenses, granting both you and your maid financial assurance in the event of mishap. You may also choose to top up additional hospitalisation and surgical coverage, and include critical illness cover for maximum protection.
Your maid insurance policy protects you, too. In the event that you need to send your maid home, Tiq Maid Insurance covers repatriation expenses up to S$10,000. Termination and rehiring expenses up to $350 are also included, as well as medical expense compensation in the unfortunate event of abuse by your domestic helper.
With the assurance of trust on both sides, your good relationship with your maid is secure. Did you know? Tiq Maid Insurance has been lauded by Seedly and SingSaver as among the most affordable maid insurance plans on the market? With premiums from as low as $138.42 and more funds freed up to better provide for your helper, get the biggest bang for your buck here.
[End]
Information is accurate as at 22 February 2023. This policy is underwritten by Etiqa Insurance Pte. Ltd. (Company Reg. No. 201331905K). Protected up to specified limits by SDIC.
Tiq by Etiqa Insurance Pte. Ltd.
A digital insurance channel that embraces changes to provide simple and convenient protection, Tiq's mission is to make insurance transparent and accessible, inspiring you today to be prepared for life's surprises and inevitabilities, while empowering you to "Live Unlimited" and take control of your tomorrow.
With a shared vision to change the paradigm of insurance and reshape customer experience, Etiqa created the strong foundation for Tiq. Because life never stops changing, Etiqa never stops progressing. A licensed life and general insurance company registered in the Republic of Singapore and regulated by the Monetary Authority of Singapore, Etiqa is governed by the Insurance Act and has been providing insurance solutions since 1961. It is 69% owned by Maybank, Southeast Asia's fourth largest banking group, with more than 22 million customers in 20 countries; and 31% owned by Ageas, an international insurance group with 33 million customers across 16 countries.
Discover the full range of Tiq online insurance plans here.