With rising inflation eating into your hard earned savings, it's time to explore simple yet effective investing options like Tiq Invest to hedge against inflation.
Some called it ugly, others said it sucks. No matter how you view it, inflation is a budget killer that nobody wants to live with. A recent survey conducted by pollster Blackbox Research Pte. revealed that 9 in 10 Singaporeans said inflation has affected their lives, with 37% indicating it is creating a "significant" impact. 🤯
Like it or not, rising inflation is here to stay for a while. Besides reducing your expenses and trying to convince your boss to give you a big salary increment (good luck!), you can protect your hard earned savings by investing. Here's what you need to know about inflation in Singapore and how to deal with it through investing.
Inflation rate in Singapore in 2022
You may have heard the older folks reminiscing on how a bowl of noodles used to cost only 20 cents back in the 1960s. These days, a decent bowl of noodles in the hawker center would set you back at least S$3 to S$4. Well, that's inflation; literally a decrease in cash value and purchasing power due to increasing prices.
Inflation can affect several aspects of your life; i.e. increased food expenses, transportation, electricity, entertainment costs, etc. Let's look at the inflation rates in Singapore in recent years.
| | | | | | |
| --- | --- | --- | --- | --- | --- |
| Year | 2018 | 2019 | 2020 | 2021 | 2022 |
| Inflation rate in Singapore | 0.439% | 0.565% | -0.182% | 2.305% | – |
Here's a look at the inflation rates in Singapore in 2022 in recent months.
Month
(in 2022)
Headline Inflation Rate
(Year on Year)
Core Inflation Rate
(Year on Year)
January
4.0%
2.4%
February
4.3%
2.2%
March
5.4%
2.9%
April
5.4%
3.3%
May
–
–
Source: tradingeconomics.com
F.Y.I. Headline inflation is also known as the headline consumer price index, or overall inflation. Core inflation excludes accommodation and private transport costs, which tend to be volatile. Note the above increasing figures in 2022, it's definitely an area you want to pay attention to because … …
How inflation can affect your lifestyle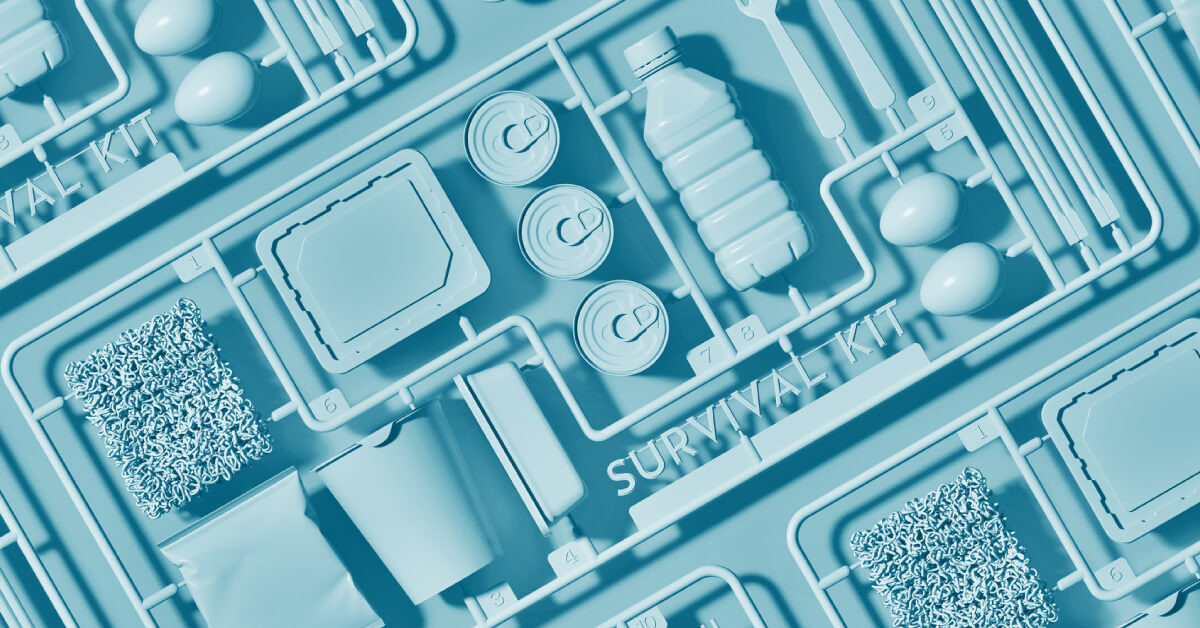 Nobody is immune to inflation. If you haven't already felt the impact, the above figures show Singapore's core inflation that accelerated to 3.3% year-on-year in April from a 2.9% in March. This increase was sparked by higher inflation for food, retail and other goods as well as electricity and gas (homeowners, we feel you!).
In fact, food inflation increased from 3.3% in March 2022 to 4.1% in April 2022. That means that if you usually budget S$500 per week for your household food expenses, you will have to increase your budget to S$520.50 to enjoy the existing lifestyle or to cut back on some non-essential expenses.
Such additional costs (not just food inflation!) can accumulate significantly, and eat into your savings if you don't pay attention. To put things in perspective, if you are just keeping your money in a bank's savings account, the interest rate can be as low as 0.05%! That's definitely a deficit if you compare it with the rising inflation rate in Singapore.
Let's not forget about the GST hike to 8% come 1st January 2023, rising COE prices and petrol prices (no thanks to the on-going war), inflated property prices, especially for HDB resale units, and so much more.
That's why it's crucial to start investing now, if you have yet to do so. While all investments come with risks, you'd have a chance to accumulate wealth and hedge against inflation. If you are hesitant to invest because it sounds complicated, Tiq Invest is a digital Investment-Linked Plan (ILP) that has much to offer. It's simple, low costs and very flexible (more on this later).
How to deal with inflation in Singapore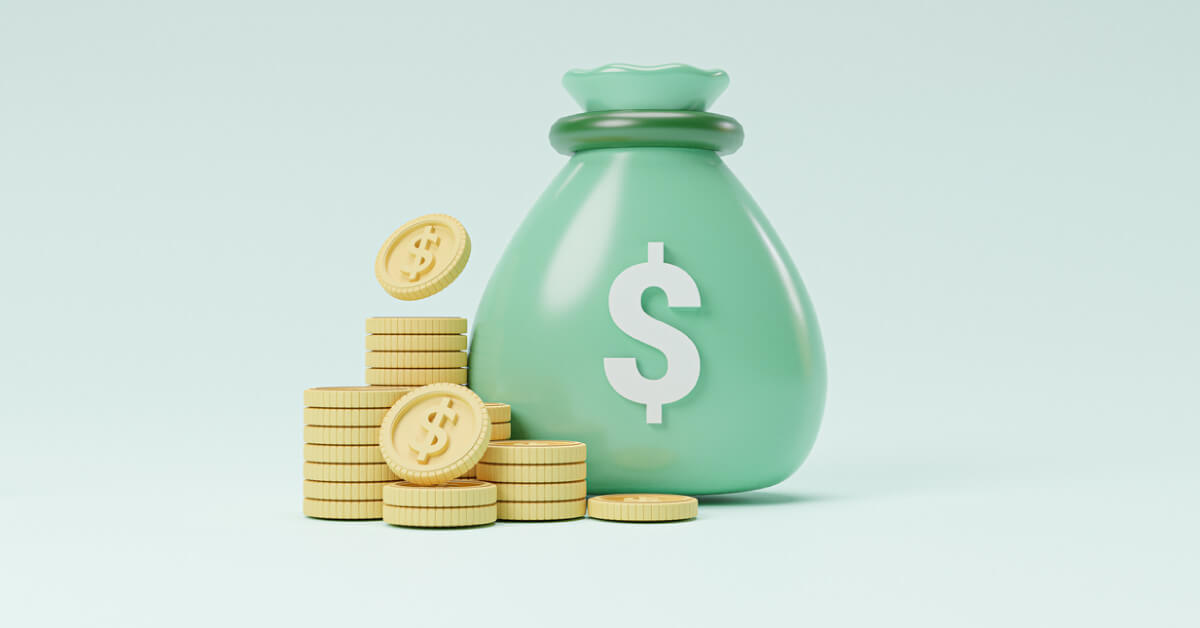 One of the immediate and most straightforward ways to deal with inflation is to reduce expenses. You may have read about some households cutting expenses by not using the air-conditioners (but it's just so hot in Singapore on certain days!) or switching to lower cost food alternatives and taking the public transport instead of driving.
It definitely helps to be more prudent in spending as prices increase. However, the value of your hard earned money is still diminishing due to global and domestic issues that are driving inflation. Even if you manage to increase your income (i.e. get a well-deserved salary raise), you will need to put in greater effort to accumulate your savings instead of losing value… because of rising inflation.
That brings us back to investing.
Now is the right time to invest
Most investors would view an average annual rate of return of 10% or more as a good return on investment (ROI) for long-term investments in the stock market. Here's what you need to keep in mind:
All investments have risks.
Returns may not be guaranteed.
It takes time to accumulate wealth (think longer term investments) so it pays to start early.
There's a cost to investing but…
Investing can help you to ride out inflation in the long run.
As lower risks investments tend to take a longer time to accumulate wealth, it's crucial to start investing early. With headline inflation expected to rise to 5% in 2022, NOW is the time to look into investments that can offer higher potential returns, if you have yet to do so. To begin with, you may want to consider a hassle-free 'low cost, more wealth' option such as Tiq Invest digital ILP. Depending on your investment goals and risk preferences, you have the flexibility to choose from four packaged funds with varying risks and potential growth with Tiq Invest digital ILP.
Past performance is not indicative of future performance, but it's always good to review the annual funds report of any investment portfolio that you have in mind. For Tiq Invest, you may have noticed that the Growth and Aggressive packaged funds have achieved positive returns to date, and adequate in hedging against the current inflation, should that be your investing objective.
You can start investing online from just S$1,000 without going through an agent. This means greater affordability (important in the current times of rising inflation!). The management charge fee at 0.75% per annum of an account value is one of the lowest1 in the market!
When it comes to managing finances, it is equally important to consider protection in addition to wealth accumulation. That's what Tiq Invest is about. Being a digital ILP,  Tiq Invest ensures you are protected at 105% of your net premium2, no matter how your investment performs. This complimentary life protection means that in case you pass on unexpectedly, your beneficiaries (usually your loved ones) will be protected financially.
Unlike traditional ILPs, there's no additional fees for fund switching. There's great transparency – what you see is what you get. Also, there's no lock-in period, so you have access to cash anytime, anywhere, whenever you need it, free of charge3.
Tiq Invest empowers and encourages investors to manage their investments on the Tiq by Etiqa mobile app, so you can view and make transactions conveniently anytime, anywhere. Now you know what investing can do for you, as well as a good option to start investing. But wait, there's more!
You may also like this: 5 Ways to Simplify Your Life and Take Charge of Finances
Be rewarded when you refer Tiq Invest successfully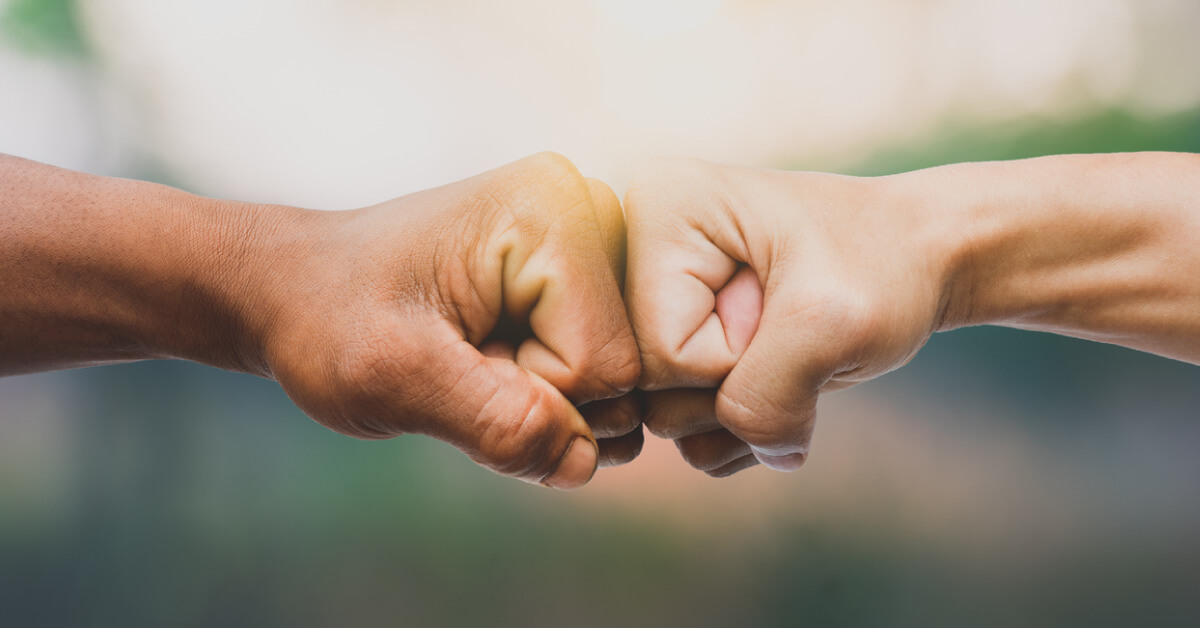 If you are a fan of the buddy meals in KFC, you may like our Refer and Earn programme here at Tiq by Etiqa! If you already have Tiq Invest or are planning to do so, you may want to refer a friend and be rewarded! Each successful referral will earn you a S$50 referral fee, which can be counted as a bonus for your budget to tackle inflation.
The latest forecast on Singapore's headline inflation is estimated to be 5% in 2022, a sharp spike from the previous estimate of 3.6% in an earlier survey. It seems that inflation is soon going to be a real money-not-enough problem for many of us, and it'd be wise to start investing soon.
[End]
1 Based on the available digital Investment-Linked Plan (ILP) as at 02 November 2021. This comparison does not include information on all similar products. Etiqa Insurance Pte Ltd does not guarantee that all aspects of the products have been illustrated. You may wish to conduct your own comparison for products that are listed in www.comparefirst.sg.
2 Refers to single premium plus ad-hoc and recurring top-up paid to date less withdrawals less any fees and charges applicable.
3 The minimum partial withdrawal amount is S$200. After partial withdrawal, the minimum account balance must be at least S$200.
Information is accurate as at 21 June 2022. This policy is underwritten by Etiqa Insurance Pte. Ltd. (Company Reg. No. 201331905K).
Tiq Invest is an Investment-linked Plan (ILP), which invests in ILP sub-fund(s). Investments in this plan are subject to investment risks including the possible loss of the principal amount invested. The performance of the ILP sub-fund(s) is not guaranteed and the value of the units in the ILP sub-fund(s) and the income accruing to the units, if any, may fall or rise. Past performance is not necessarily indicative of the future performance of the ILP sub-fund(s).
A product summary and product highlights sheet(s) relating to the ILP sub-fund(s) are available and may be obtained from us via www.tiq.com.sg/product/tiqinvest. A potential investor should read the product summary and product highlights sheet(s) before deciding whether to subscribe for units in the ILP sub-fund(s).
As buying a life insurance policy is a long-term commitment, an early termination of the policy usually involves high costs and the surrender value, if any, that is payable to you may be zero or less than the total premiums paid. You should seek advice from a financial adviser before deciding to purchase the policy. If you choose not to seek advice, you should consider if the policy is suitable for you. This content is for reference only and is not a contract of insurance. Full details of the policy terms and conditions can be found in the policy contract.
This policy is protected under the Policy Owners' Protection Scheme which is administered by the Singapore Deposit Insurance Corporation (SDIC). Coverage for your policy is automatic and no further action is required from you. For more information on the types of benefits that are covered under the scheme as well as the limits of coverage, where applicable, please contact us or visit the Life Insurance Association (LIA) or SDIC web-sites (www.lia.org.sg or www.sdic.org.sg).
This advertisement has not been reviewed by the Monetary Authority of Singapore.
Tiq by Etiqa Insurance Pte. Ltd.
A digital insurance channel that embraces changes to provide simple and convenient protection, Tiq's mission is to make insurance transparent and accessible, inspiring you today to be prepared for life's surprises and inevitabilities, while empowering you to "Live Unlimited" and take control of your tomorrow.
With a shared vision to change the paradigm of insurance and reshape customer experience, Etiqa created the strong foundation for Tiq. Because life never stops changing, Etiqa never stops progressing. A licensed life and general insurance company registered in the Republic of Singapore and regulated by the Monetary Authority of Singapore, Etiqa is governed by the Insurance Act and has been providing insurance solutions since 1961. It is 69% owned by Maybank, Southeast Asia's fourth largest banking group, with more than 22 million customers in 20 countries; and 31% owned by Ageas, an international insurance group with 33 million customers across 16 countries.
Discover the full range of Tiq online insurance plans here.