Current economic uncertainties have highlighted the importance of taking steps to secure one's financial future. Photos: Shutterstock, CNA
Here's how expanding your portfolio through digital investment-linked policies like Tiq Invest offers greater flexibility and convenience.
Planning ahead may have been on your mind lately, as the COVID-19 pandemic has spurred Singaporeans to become more aware of the need to protect their lifestyles and set financial goals for the future.
While traditional investment-linked policies (ILPs) have been popular, choosing one that suits your goals may be difficult. Some ILPs have a long lock-in period, and many are not digitally enabled – so it could be inconvenient to check on the status of your investments, withdraw cash or perform additional investment contributions.
Tiq Invest hopes to flip the script by making purchasing an ILP straightforward and convenient. A non-advisory digital ILP, Tiq Invest can be purchased directly from local insurer Etiqa's website.
This is one of several insurance products from Tiq by Etiqa Insurance, the digital channel of Etiqa Insurance Singapore. This award-winning life and general insurance company has had a presence in Singapore since 1961.
Tiq Invest's low management charge fee of 0.75 per cent per annum makes it an affordable option, while its selection of four packaged funds with different risk levels – including a 100-per-cent all-equities fund for those with a hefty risk appetite – provides a good alternative to risk diversification.
FLEXIBILITY AND PROTECTION
Investors need not worry about hidden fees that eat into their gains. In addition to the management charge fee, Tiq Invest only charges a fund management fee and bases its unit pricing on a bid-to-bid basis.
There's good news for investors who prefer greater flexibility: It has no lock-in period and policyholders may top up, withdraw cash or switch their choice of packaged funds any time, without charge. Policyholders may also set up a recurring top-up at a frequency that best suits their wealth accumulation goals: Monthly, quarterly, semi-annually or annually.
"With Tiq Invest, customers are in control as they can have access to their investments anywhere, anytime," said Mr Raymond Ong, chief executive officer of Etiqa Insurance. "They have the flexibility of doing top-ups if they have additional cash – such as from a work bonus – or if they need extra cash for an emergency, they can withdraw a portion of their investment without paying any penalties. This is a flexibility that savings plans might not be able to offer."
Tiq Invest also offers protection. In the event of death or terminal illness, it will pay out 105 per cent of net premiums or the account value, whichever is higher.
FOUR PACKAGED FUNDS, FOR DIFFERENT NEEDS
The golden rule of budgeting also applies to investing: Never spend more than you can afford. To help investors with varying budgets and risk appetites, Tiq Invest offers four packaged funds:
Conservative (low risk level)
Moderate (medium risk level)
Growth (high risk level)
Aggressive (high risk level)
Each packaged fund consists of a combination of some or all of the following ILP sub-funds:
Global Short Fixed Income Fund
Global Investment Grade Credit Fund
Asian Tiger Bond Fund
Emerging Markets Bond Fund
Infinity Global Stock Index Fund
The Conservative, Moderate and Growth packaged funds are a combination of fixed income and equities.
For instance, the low-risk level Conservative packaged fund consists of four ILP sub-funds: The Global Short Fixed Income Fund (30 per cent), Global Investment Grade Credit Fund (5 per cent), Asian Tiger Bond Fund (45 per cent) and Infinity Global Stock Index Fund (20 per cent).
The high-risk level Aggressive packaged fund is made up entirely of one ILP sub-fund: The Infinity Global Stock Index Fund. This all-equities ILP sub-fund is intended for those with the largest risk appetite, such as investors seeking capital growth over the medium to long term. It is sub-managed by Lion Global Investors and the fund's objective is to parallel investment results of the MSCI World Index. This is a market capitalisation weighted index of common stocks of companies in developed countries.
Said Mr Ong: "Generally, higher-risk packages offer higher returns. However, unexpected sharp fluctuations might occur because of market movements. Customers must have the tolerance to accept that. Before purchasing a fund, create a budget based on your earnings, your expenses and how much you can allocate to investing."
The fixed-income Asian Tiger Bond Fund and Global Short Fixed Income Fund are aimed at more conservative investors. The Asian Tiger Bond Fund suits investors who seek to maximise total return through capital growth and who want to invest in bonds issued by governments and companies in Asia, excluding Japan. This ILP sub-fund feeds wholly into the sub-fund of BlackRock Global Funds.
Sub-managed by Dimensional Fund Advisors, the Global Short Fixed Income Fund is best suited for investors with a long-term investment horizon who want to maximise current income while preserving capital. With the euro as the base currency, the fund buys high-quality fixed or floating rate investment-grade short-term instruments that mature in five years or less.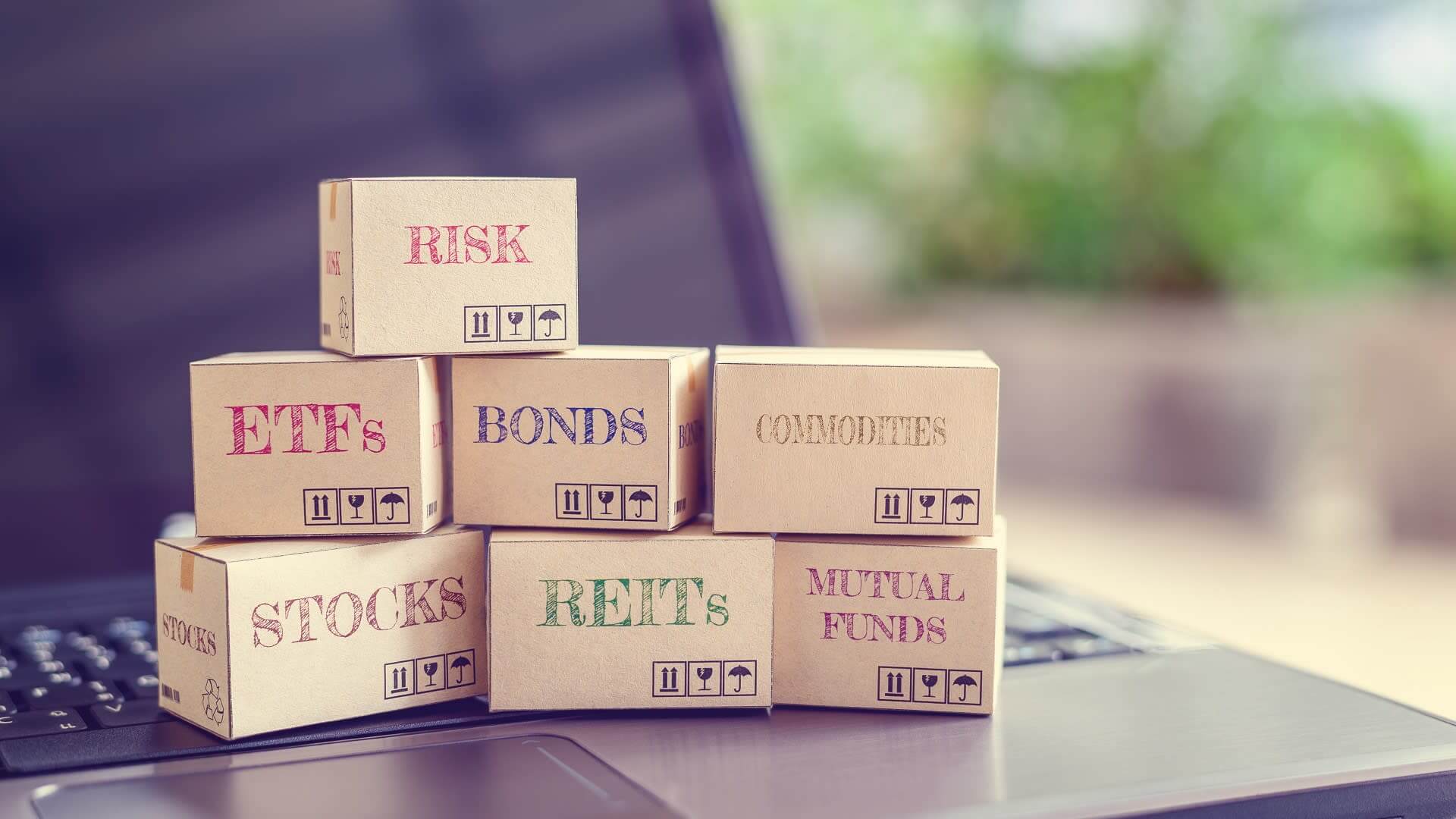 Investors seeking diversified exposure to emerging markets through a fixed-income packaged fund may prefer the Emerging Markets Bond Fund, which is sub-managed by PIMCO Global Advisors (Ireland). The fund is suitable for investors who have an investment horizon over the medium to long term and are looking to maximise total return through a combination of income and capital growth.
It invests at least 80 per cent of its assets in fixed-income instruments of issuers that either have a market presence in or are linked to emerging or developing economies. According to PIMCO, benefits to investors include efficient exposure to emerging markets and potential for attractive risk-adjusted returns.
Also sub-managed by PIMCO Global Advisors (Ireland), the fixed-income Global Investment Grade Credit Fund is best for those who desire diversified exposure to investment-grade global fixed-income markets, as well as those who wish to maximise return by combining both income and capital growth. They should have an investment horizon over the medium to long term. This fund invests at least two-thirds of its assets in a diversified portfolio of investment-grade corporate fixed-income instruments.
MAKING AN INFORMED PURCHASE
Tiq Invest customers don't need to sign up for an account to purchase funds. On the Tiq Invest website, customers can choose a packaged fund and complete a customer knowledge assessment (CKA).
The CKA is essential in order to protect customers' interests. It asks three short questions regarding one's educational, work and investment experience to determine if the customer understands the risks and features of the investment products they're about to purchase. As an ILP, Tiq Invest does not have guaranteed returns.
Once the CKA is complete, customers can fill up their personal details and make payment to complete the purchase. Afterwards, they can monitor their investments any time via TiqConnect or the Tiq by Etiqa mobile application.
With the convenience and flexibility offered by Tiq Invest, customers can have peace of mind when it comes to planning their financial future and building a nest egg to protect themselves and their loved ones. Tiq Invest combines wealth accumulation and protection in a single plan along with transparent, low fees, while its curation of four packaged funds with different risk levels helps balance the risks and rewards in your investment portfolio.
Find out more about digital ILPs and sign up online at Tiq Invest.

Tiq Invest is underwritten by Etiqa Insurance Pte. Ltd. (Company Reg. No. 201331905K).
Tiq Invest is an Investment-linked Plan (ILP) which invest in ILP sub-fund(s). Investments in this plan are subject to investment risks including the possible loss of the principal amount invested. The performance of the ILP sub-fund(s) is not guaranteed and the value of the units in the ILP sub-fund(s) and the income accruing to the units, if any, may fall or rise. Past performance is not necessarily indicative of the future performance of the ILP sub-fund(s).
A product summary and product highlights sheet(s) relating to the ILP sub-fund(s) are available and may be obtained from us via www.tiq.com.sg/product/tiqinvest. A potential investor should read the product summary and product highlights sheet(s) before deciding whether to subscribe for units in the ILP sub-fund(s).
As buying a life insurance policy is a long-term commitment, an early termination of the policy usually involves high costs and the surrender value, if any, that is payable to you may be zero or less than the total premiums paid. You should seek advice from a financial adviser before deciding to purchase the policy. If you choose not to seek advice, you should consider if the policy is suitable for you.
This content is for reference only and is not a contract of insurance.
Full details of the policy terms and conditions can be found in the policy contract.
This policy is protected under the Policy Owners' Protection Scheme which is administered by the Singapore Deposit Insurance Corporation (SDIC). Coverage for your policy is automatic and no further action is required from you. For more information on the types of benefits that are covered under the scheme as well as the limits of coverage, where applicable, please contact us or visit the Life Insurance Association (LIA) or SDIC web-sites (www.lia.org.sg or www.sdic.org.sg).
This advertisement has not been reviewed by the Monetary Authority of Singapore.
Information is accurate as at 19 November 2021.
This article was first published 25 Nov 2021 08:28PM, by Channel News Asia. You can see the original article here. All information is correct as at the date of publication.