Travelling soon? Here's what you should know about required travel insurance and COVID-19 coverage for some of Singaporeans' favourite weekend destinations.
After a two years' hiatus, travel is finally back on the cards for Singaporeans or those who are lucky enough to have a valid passport with them. If you are planning to make a quick getaway to popular long weekend destinations such as Bali, Bangkok or even Perth (just a mere 5 hours+ flight away), here's an easy guide on travel requirements for Singapore passport holders including must-knows about travel insurance and COVID-19 coverage.
Must-know about travel insurance and COVID-19 coverage
A travel insurance is that important backup plan that you can fall back on when things don't go as planned, i.e. flight cancellation or delay, last minute change of travel dates, COVID-19 infection, etc. In fact, travel insurance with COVID-19 coverage is mandatory in many countries. Here are some important things to note if you plan to travel soon: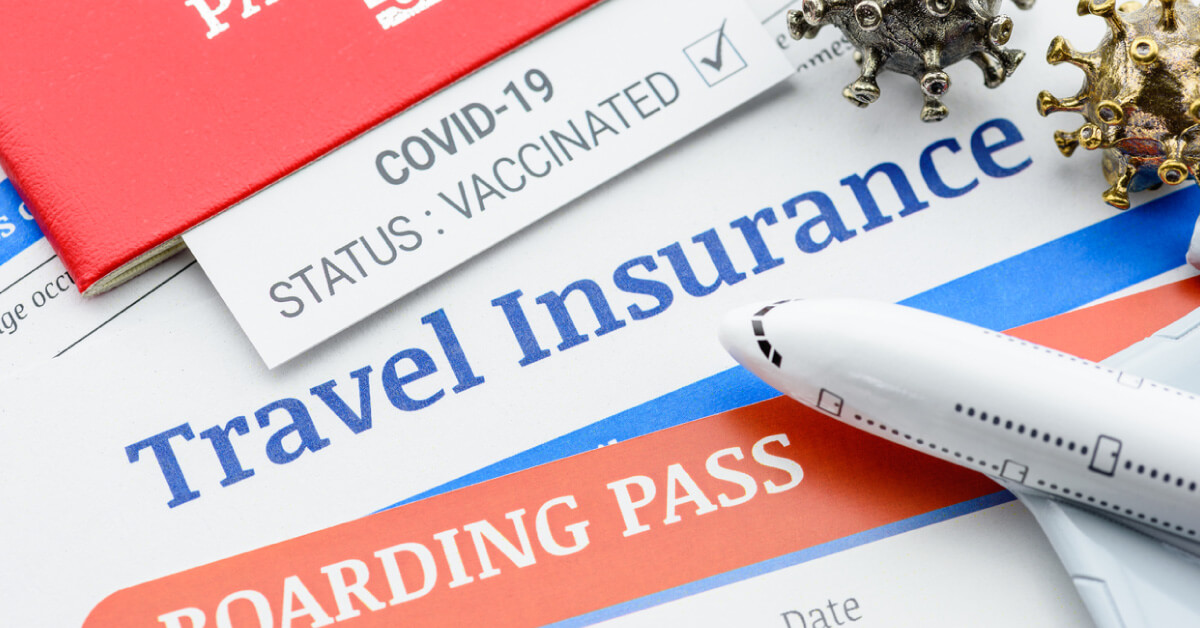 Check travel insurance requirements – While some countries make COVID-19 coverage mandatory, others only stipulate a minimum sum of hospitalisation and medical expenses coverage. These travel insurance requirements differ for each country and you should check with the relevant authorities prior to travelling. Some countries such as Malaysia and Australia do not set travel insurance requirements but for your own health and safety, it is highly recommended to be covered.
Understand COVID-19 coverage – As mentioned earlier, some countries require a minimum sum coverage for COVID-19 related expenses. Hence, you should check the coverage amount when you are buying a COVID-19 travel insurance. Always know what you are covered for.
Tiq Travel Insurance's optional COVID-19 add-on cover provides the flexibility for travellers who require the extra protection before, during and after your trip. Here's what being covered if one is diagnosed with COVID-19:
up to S$5,000 on non-refundable costs for cancelling or postponing your trip 14 days before your departure date
up to $500,000 for emergency medical evacuation & repatriation, medical expenses, quarantine allowance and additional cost incurred for disruptions to your trip
a lump sum payout if you are hospitalised in Singapore after your trip
Learn more about Tiq's optional COVID-19 add-on cover here!
Buy travel insurance early – Don't buy your travel insurance only when you are on the way to Changi airport. The trip cancellation protection usually begins 60 days before the commencement of your trip, meaning if you have to cancel your trip before you depart, you can get back some or all of the travel expenses that you have already paid. That is if you have purchased travel insurance early.
Besides that, if you have to shift your travel dates and cancel your travel insurance due to passport delays, you can get a full refund of your Tiq Travel Insurance policy.
Other important coverage to note – Your travel protection needs will depend on several factors such as the destination, your travel purpose, style, etc. Emergency and medical benefits aside, if you are carrying valuables such as an expensive laptop, camera, etc, you should look at 'Personal Effects' and choose the sum covered accordingly. For those who are travelling to long-haul destinations with transit flights in between, consider the 'Baggage Delay' benefit.
With COVID-19 still creating uncertainties in travel, flight delay is an area of concern too. Did we mention the automated travel delay benefit offered by Tiq Travel Insurance? If you input your flight details when you are buying Tiq Travel, you will get paid upon a 3-hour flight delay (automatically), even without submitting a claim!
Protect your travel including Cruise to Nowhere – When you are in a foreign land, it's better to be safe than sorry. Travel insurance is always recommended, even for short trips. The same applies for those who plan to take the weekend cruise to nowhere for a quick breather. Note that not all travel insurance covers cruises to nowhere, but the affordable Tiq Travel actually does! Learn more here
Travel requirements for Singapore passport holders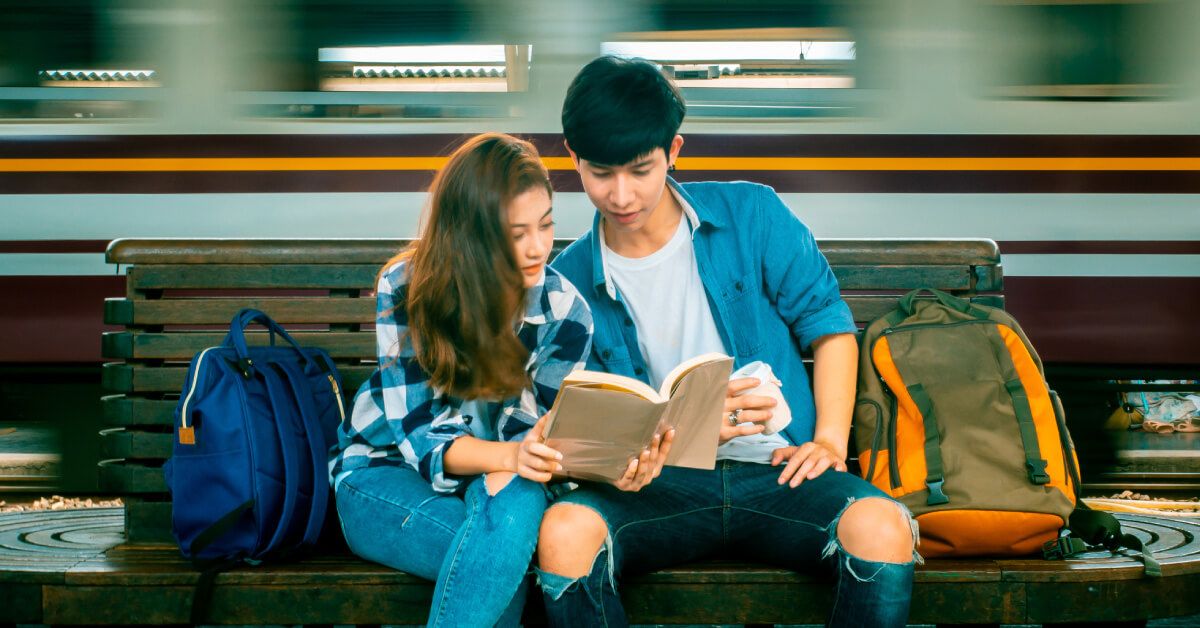 Now that you have a better idea of travel insurance and COVID-19 coverage, let's look at the travel requirements for Singapore passport holders planning to go to popular weekend destinations such as Thailand, Malaysia, Indonesia or Australia.
At the moment, fully vaccinated Singapore passport holders are eligible for quarantine free travel to these destinations. There's no need to do pre-departure or on-arrival PCR tests. Note that some states in Australia will still require an on-site ART test upon arrival. Follow the easy guide below on what you need to do before travelling.
Travel Requirements

Popular weekend destinations from Singapore

Thailand

Indonesia

Malaysia

Australis

Check eligibility for quarantine free travel

Eligible for fully vaccinated travellers
(Singapore passport holders)

Verify/endorse vaccination certificate

Provide vaccination certificate when applying for Thailand Pass

Get vaccination certificate (physical or digital) via Notaris for checks upon arrival

Upload vaccination certificate at MySafeTravel portal

Endorse vaccination certificate via Notaris for checks during airline check-in

Check visa requirements / get visa

Not required for short term visits

Apply for the Electronic Travel Authority (ETA) or have a valid Australian visa

Check for mandatory travel insurance with COVID-19 coverage

Minimum coverage of USD10,000 (~S$13,600) in COVID-19 related medical/treatment expenses and hospitalisation costs

Minimum coverage of USD25,000 (~S$34,400) for COVID-19 related medical/treatment expenses and hospitalisation costs

Not required but recommended

Check out Tiq Travel!

Complete pre-departure form

Apply for Thailand Pass at least 7 days before departure

Complete profile in PeduliLindungi app (to be shown to Health officer at airport)

Complete pre-departure form in MySejahtera app

Complete the Digital Passenger Declaration (DPD) 7 days before departure

Download contact tracing app

Not required

PeduliLindungi
MySejahtera

Depends on the state(s) or territories you are visiting; may have to download more than 1 if travelling interstate
Thinking of travelling to lesser-known destinations? Read this!
Get the right travel insurance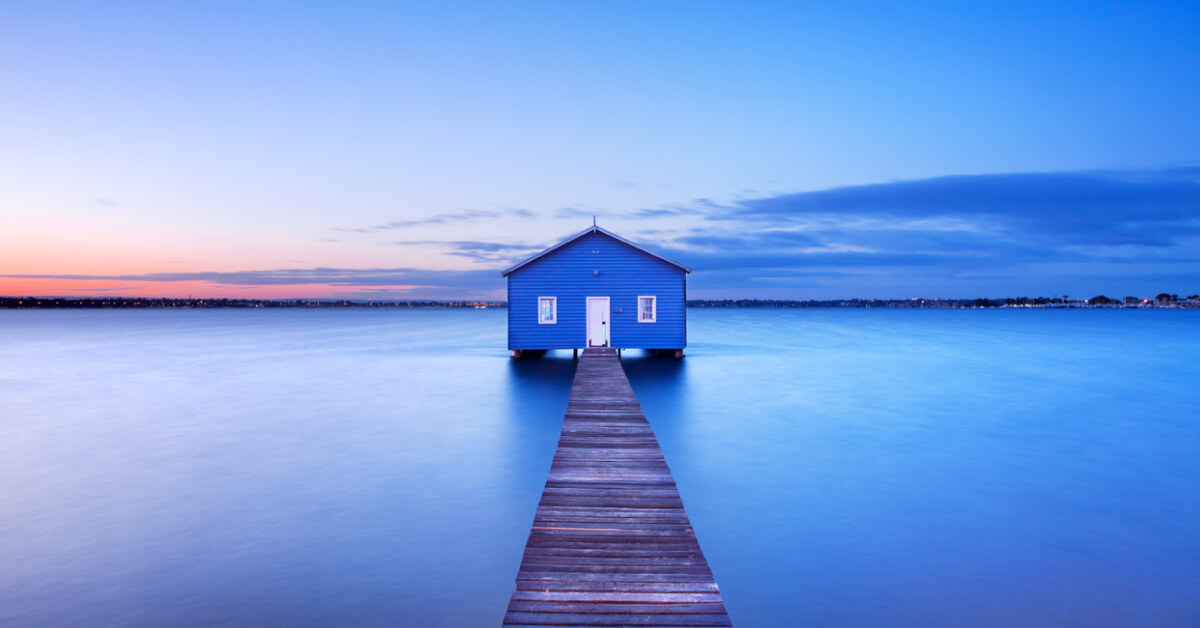 The best travel insurance would of course be one that is affordable and matches your travel needs. While we don't encourage revenge travel, we do understand the need for short weekend trips to rejuvenate from hard work.
If you are planning to go on multiple short trips from Singapore, you may want to get an annual travel insurance plan for greater savings and convenience. The good news is Tiq Travel Insurance provides the flexibility to add on COVID-19 Cover even for our annual plans, ensuring you can be adequately covered amid the endemic situation.
Last but not least, keep in mind that travel requirements differ for each country and may change at short notice. Always do your research before travelling, especially if you are not fully vaccinated, and travel safe!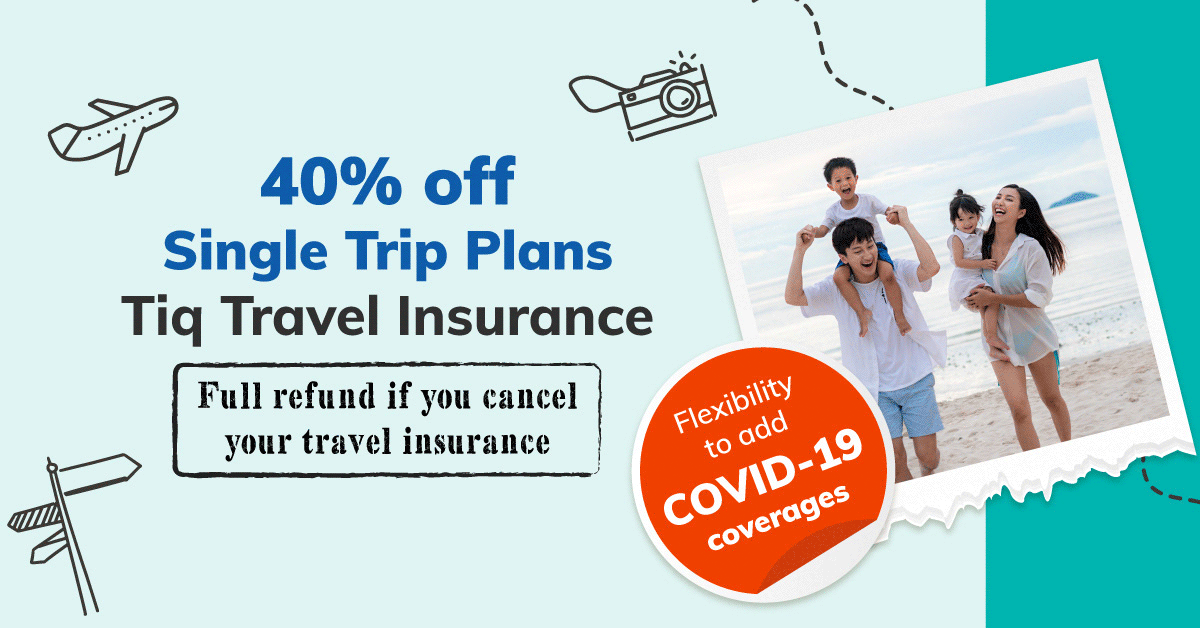 [ End]
Information is accurate as at 10 June 2022. This content is for reference only. This policy is underwritten by Etiqa Insurance Pte. Ltd. (Company Reg. No. 201331905K). Protected up to specified limits by SDIC.
Tiq by Etiqa Insurance Pte. Ltd.
A digital insurance channel that embraces changes to provide simple and convenient protection, Tiq's mission is to make insurance transparent and accessible, inspiring you today to be prepared for life's surprises and inevitabilities, while empowering you to "Live Unlimited" and take control of your tomorrow.
With a shared vision to change the paradigm of insurance and reshape customer experience, Etiqa created the strong foundation for Tiq. Because life never stops changing, Etiqa never stops progressing. A licensed life and general insurance company registered in the Republic of Singapore and regulated by the Monetary Authority of Singapore, Etiqa is governed by the Insurance Act and has been providing insurance solutions since 1961. It is 69% owned by Maybank, Southeast Asia's fourth largest banking group, with more than 22 million customers in 20 countries; and 31% owned by Ageas, an international insurance group with 33 million customers across 16 countries.
Discover the full range of Tiq online insurance plans here.