Image credit: Unsplash
Investing in an endowment plan is a relatively safe way to grow your hard-earned money. It's a life insurance policy that often provides a lump sum payout after a certain amount of time (called maturity period) or at the death of the insured.
Generally, you may choose how much you want to pay each month and when you want your policy to mature. After which, you will receive a specified amount of returns at maturity. Depending on the plans offered, the returns can be guaranteed or non-guaranteed.
Reasons to get an endowment plan
Endowment plan is an investment. With plans that offer guaranteed returns, you will receive the agreed upon payout as long as you pay the premium amount. This is a great way to accumulate money for future financial needs such as:
Your child's education,
That rainy day fund,
Future living expenses,
Your retirement, or
That vacation you always dreamed of.
Furthermore, an endowment plan comes with life protection, so you are financially covered no matter what the future brings.
Who should get an endowment plan?
Consider getting an endowment plan if you:
Prefer a stable return on investment. Unlike other volatile investment like buying stocks, some endowment plans offer guaranteed returns that allow you to plan how much payout you may get and when you will receive it.
Want a forced savings option. For most endowment plans with guaranteed returns, you can save over a period of time and you'll get to collect a lump sum upon policy maturity.
Need investment with life protection. If you already have life insurance, the protection from your endowment plan can act as a supplement to that.
So many options! How to choose the best endowment plan?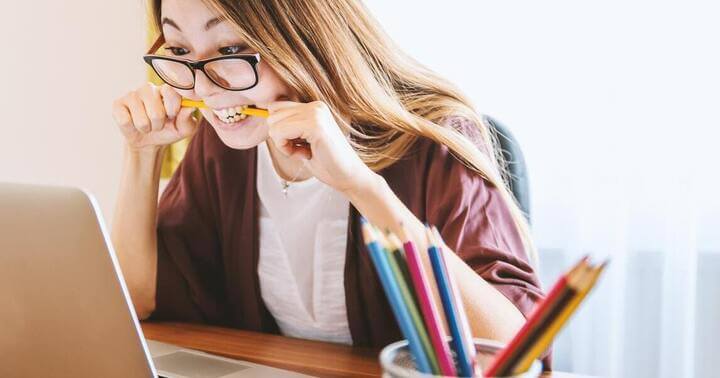 Image credit: Unsplash
There are numerous endowment plans available on the market today. Choosing the best one (for you) will depend on many factors such as your expenses and income level. Here, we highlight 3 things to consider before purchasing your endowment plan.
#1 Types of endowment plan?
An endowment plan is basically two products packaged into one. A portion of the premium paid goes into life protection and another portion is invested. Below are two common types.
Participating endowment policy: The final payout may be higher or lower depending on the bonuses provided by the company. The returns are considered as non-guaranteed.
Non-participating endowment policy: This plan does not participate in the profit generated by the company. Hence, no additional bonuses. However, the returns are guaranteed.
#TiqOurWord With Tiq 3-Year Endowment Plan, you get high guaranteed returns of 2.3% p.a. at maturity. This means you will receive 107.1% of your single premium at the end of 3 years!
#2 Length of maturity period?
Endowment plans are often offered with maturity periods of 5 years, 10 years or 15 years depending on the policy. However, Tiq 3-Year Endowment Plan provides a short maturity period of only 3 years, so you can get your guaranteed returns sooner and reach your goals quicker!
#TiqOurWord If anything happens to the life insured within the maturity period, their beneficiaries will get financial relief. This is because Tiq 3-Year Endowment Plan also provides life protection at 101% of the single premium paid.
#3 What about flexibility?
If you have a fixed salary, you may choose an endowment plan with a regular monthly payment option. There are also flexible options and single premium plans if you prefer to pay large sums of money right off the bat. With Tiq 3-Year Endowment Plan, you can start saving from as low as S$10,000.
Furthermore, you also get the flexibility to apply and manage your policy online. Invest in your future and get life insurance coverage without even leaving the couch. Find out more here and check out the Tiq by Etiqa mobile app on Android or iOS.
#TiqOurWord Also available on the app, GIGANTIQ is the latest all-in-one insurance tool that offers both insurance savings and protection features. Learn how you can start saving with just S$50 here. (Note: Tranche for GIGANTIQ is currently closed, but do stay tuned for updates. Meanwhile, check out similar insurance savings plans here)
It's more than just investment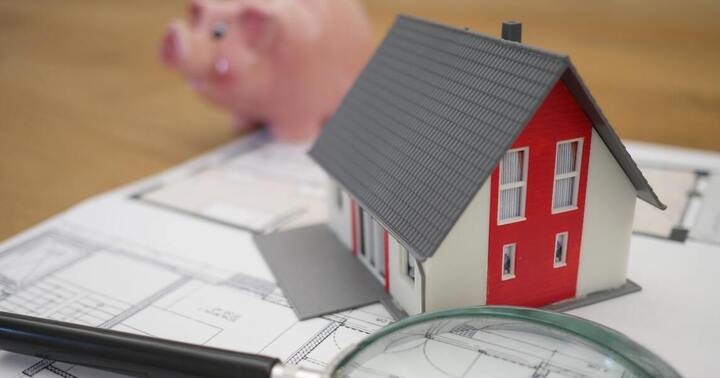 Image credit: Unsplash
An endowment plan provides a way to achieve the goals you always wanted, be it for your retirement, child's education or other financial needs. Tiq 3-Year Endowment Plan provides high guaranteed returns of 2.3% p.a. at maturity in just 3 years. You also get life protection at 101% of the single premium paid and Financial Assistance Benefit for the Novel Coronavirus (COVID-19). It's not just an investment – it's your future, secured.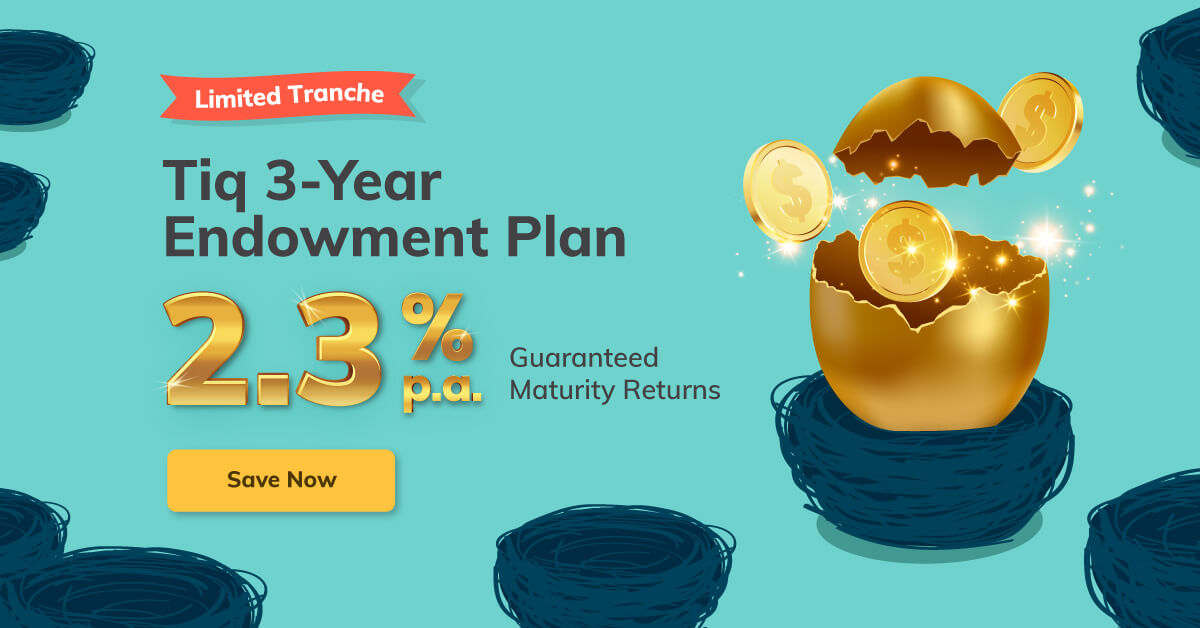 [End]
Information is accurate as at 29 June 2022. This policy is underwritten by Etiqa Insurance Pte. Ltd. (Company Reg. No. 201331905K). Protected up to specified limits by SDIC. As buying a life insurance policy is a long-term commitment, an early termination of the policy usually involves high costs and the surrender value, if any, that is payable to you may be zero or less than the total premiums paid. You should seek advice from a financial adviser before deciding to purchase the policy. If you choose not to seek advice, you should consider if the policy is suitable for you. This advertisement has not been reviewed by the Monetary Authority of Singapore.
Tiq by Etiqa Insurance Pte. Ltd.
A digital insurance channel that embraces changes to provide simple and convenient protection, Tiq's mission is to make insurance transparent and accessible, inspiring you today to be prepared for life's surprises and inevitabilities, while empowering you to "Live Unlimited" and take control of your tomorrow.
With a shared vision to change the paradigm of insurance and reshape customer experience, Etiqa created the strong foundation for Tiq. Because life never stops changing, Etiqa never stops progressing. A licensed life and general insurance company registered in the Republic of Singapore and regulated by the Monetary Authority of Singapore, Etiqa is governed by the Insurance Act and has been providing insurance solutions since 1961. It is 69% owned by Maybank, Southeast Asia's fourth largest banking group, with more than 22 million customers in 20 countries; and 31% owned by Ageas, an international insurance group with 33 million customers across 16 countries.
Discover the full range of Tiq online insurance plans here.