To reduce the spread of COVID-19, many companies have rolled out work-from-home (WFH) arrangements.  This also means that more organisations are exposed to greater cyber risks. Wondering how you can stay safe from COVID-19 cyber attacks while working remotely? Read on!
Know these video conferencing security tips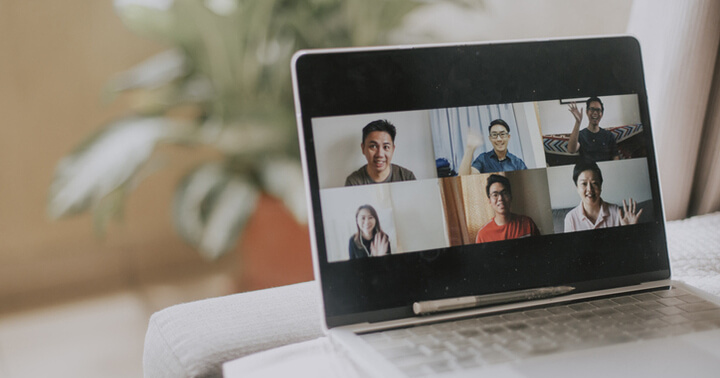 Virtual meetings are part of our new normal routine. As we take to online communication platforms such as Skype, Zoom and Google Meet, there are also increasing cyber attack cases of video conferencing rooms getting hijacked or breached by hackers.
Some common scenarios include:
Chat room bombing where hackers randomly enter into a video call to either disrupt or to eavesdrop on the conversations. This could be caused by leaked meeting links.
Sharing of inappropriate content such as malicious links to steal valuable data or obscene images to school students in Singapore in a cyber attack meant to disrupt classes back in April 2020.
Deny of service attacks where hackers who have access to the chat rooms can create disruption to stop the meetings from proceeding, or even to deny rightful participants from entering.
You can reduce cyber security threats with these safe video conferencing tips:
Encrypting your chat rooms with passwords makes it more challenging for hackers to enter your chatroom and may deter them to find other easier victims (aka those who don't encrypt their chats room with passwords).
Take attendance to ensure that only rightful participants remain in the chat room. Do not allow strangers to stay.
Limit the screens sharing option to the host or co-host to reduce the potential of uninvited guest(s) sharing inappropriate content.
Check all links instead of randomly clicking on shared links. Staying alert can help you to avoid losing important credentials.
Beware of fake websites and emails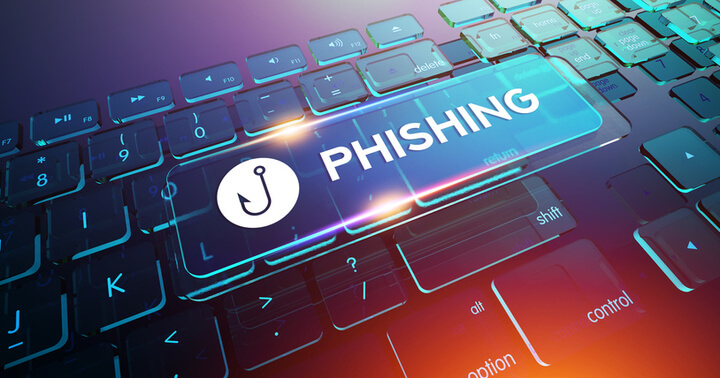 Phishing is one of the most popular cyber attack methods adopted by hackers to steal sensitive personal data in Singapore. Unsurprisingly, opportunistic cyber criminals are using COVID-19 as a subject matter for their phishing scams.
Did you hear about the case where hackers impersonated the Ministry of Manpower (MOM) by sending email with the sender's name as to click on the embedded phishing link for a "COVID-19 support fund".
Clicking on the link would bring them to a fake website that collects personal and financial information. This global cyber attack is said to target more than five million people and businesses in six countries, including Singapore!
To avoid online scams, be mindful of the links that you click on. Learn all you need to know about the top 5 online scams in Singapore here so that you can be prepared to take prevention tips.
#TiqOurWord You can also be protected from cyber security breaches with coverage of up to S$25,000 for a year with Personal Cyber Insurance at Tiq by Etiqa Insurance.
What are the best practices to follow while working from home?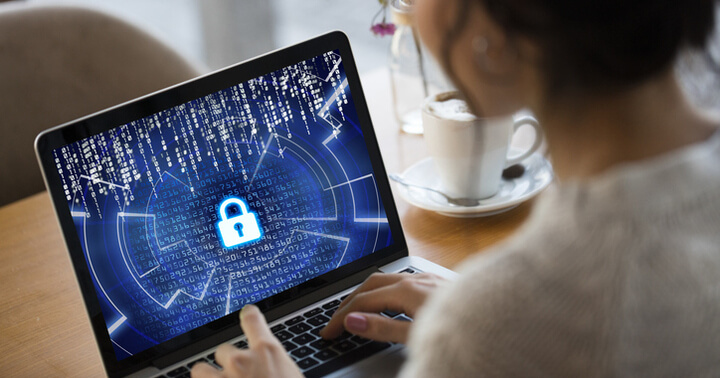 Use your company's laptop
Your personal computer may have fewer security controls than your company-owned hardware. Without the right security such as firewalls, antivirus, or even web filtering, personal devices that are used to access work networks can leave businesses vulnerable to cyber attacks.
Stay updated
Keeping your gadgets and applications (apps) up-to-date can help to remove bugs and fix security gaps. However, most of us often ignore the importance of keeping our apps or security protection updated, which makes us vulnerable to security risks.
Stop and think… before you CLICK
Always maintain professional scepticism while working from home as you would never know whether or not that the email is sent by your colleague or is that a phishing email designed to trick you? Learn how to spot the differences here.
Cover up your webcam
Somebody could be watching you through the webcam! In fact, Google and Samsung confirmed the Android flaw that allows hackers to gain access to your phone's camera, take pictures and record video even when your phone is locked. Other than disabling the video call feature in your ZOOM app, it is also important to cover up your webcam when not in use.
Have a backup plan
While taking precaution can help to reduce cyber breaches, cyber lapses can occur even with the best intentions. Consider a backup plan: Personal Cyber Insurance at Tiq by Etiqa Insurance insures you and your family from cyber security breaches with coverage of up to $25,000 for a year. Learn more here.
Stay safe online in the new normal
It is common for unethical cybercriminals to use disasters and crises as wealth-seeking opportunities. Higher usage of technology also means greater risks of running into cyber threats and breaches. As cyber security is a shared responsibility, we all have a role to play so let's stay vigilant to cyber security threats at bay!
 [End]
Information is accurate as at 25 August 2020. This policy is underwritten by Etiqa Insurance Pte. Ltd. (Company Reg. No. 201331905K).
Tiq by Etiqa Insurance Pte. Ltd.
A digital insurance channel that embraces changes to provide simple and convenient protection, Tiq's mission is to make insurance transparent and accessible, inspiring you today to be prepared for life's surprises and inevitabilities, while empowering you to "Live Unlimited" and take control of your tomorrow.
With a shared vision to change the paradigm of insurance and reshape customer experience, Etiqa created the strong foundation for Tiq. Because life never stops changing, Etiqa never stops progressing. A licensed life and general insurance company registered in the Republic of Singapore and regulated by the Monetary Authority of Singapore, Etiqa is governed by the Insurance Act and has been providing insurance solutions since 1961. It is 69% owned by Maybank, Southeast Asia's fourth largest banking group, with more than 22 million customers in 20 countries; and 31% owned by Ageas, an international insurance group with 33 million customers across 16 countries.
Discover the full range of Tiq online insurance plans here.