Have you been working remotely or playing online games to fight boredom at home? Be careful. More than S$7 million has been lost to scammers posing as technical support staff in the first four months of this year, an increase of more than 40 times from the same period last year! Online scams in Singapore are on the rise and here are some easy tips for you to avoid being a victim. Read on!
Online scams, also known as Internet fraud, is a type of cybercrime designed to trick unsuspecting victims through the Internet for financial gains. There are many scenarios and scammers are getting more creative.
#5 Internet love scams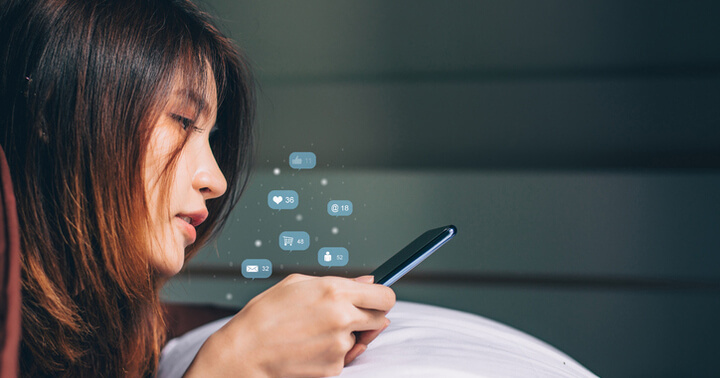 We've heard of the dangers of online dating, and it goes beyond a broken heart. Social networking sites allow you to meet new friends around the globe. For some, it is a channel to seek love. For others, it's a channel to look for victims.
Internet love scammers create online profiles that make them more appealing to those who are emotionally vulnerable, and develop relationships with their targets. After a while, they would make up a story and ask for money as proof of love, but they'd disappear once the money is transferred!
The number of Internet love scams in Singapore increased in the first three months of 2020 as compared to the same period last year. Our advice? NEVER send money or gifts to a sweetheart you haven't met in person!
#4 Social media impersonation scams
In March 2020, Singapore Police Force received at least 206 reports of social media impersonation scams where victims were tricked into disclosing their mobile number and Grab One-Time Password (OTP) to scammers!
Scammers often use compromised of fake social media accounts to impersonate as the victim's friends or followers on social accounts such as Facebook and Instagram. Be mindful if a "friend" asks for your personal details such as mobile number, OTP, or internet banking account details. These important information may be used by scammers to make unauthorised and fraudulent transactions.
#TiqOurWord If your stolen card details are used to make unauthorised online transactions, you shall be compensated if you have Personal Cyber Insurance by Etiqa Insurance. Learn more.
#3 Credit-for-sex scams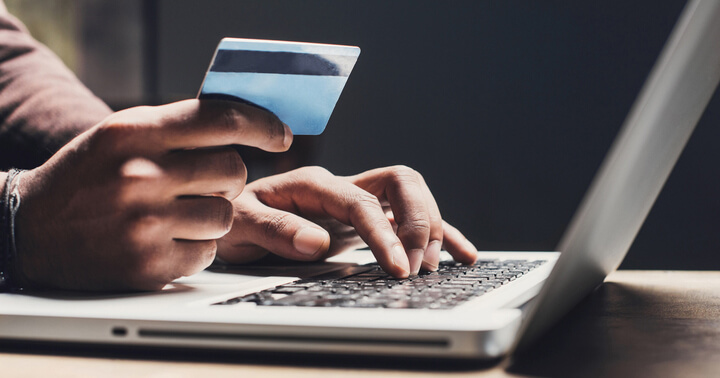 Credit-for-sex scams have been on the rise in the midst of the Circuit Breaker. In April alone, at least 20 male victims between 18 to 52 years of age reported being scammed, with losses amounting to more than S$50,000!
Such scams normally happen on online social applications such as WeChat or Tinder where victims search for sexual services, or are approached by a scammer who offers sexual services in exchange for money. The scammer would instruct the victim to make advance payments, but would be uncontactable after the advance payments were made.
Our advice? Be wary of friend requests or online listings offering escort, massage or sexual services as they may be fraudulent in nature.
#2 Loan scams
With the economy badly hit by the effects of COVID-19, millions of people around the world, including in Singapore, have lost their jobs and sources of income. Those who are looking for quick solutions to their financial problems may easily fall prey to loan scams.
Scams like this generally start with too-good-to-be-true loans services on messaging platforms. But did you know that it is illegal for licensed moneylenders to advertise via SMS or WhatsApp?
Scammers may ask for your personal information such as your identity card number, SingPass details, and bank account numbers. These information will be used to harass or threaten victims for payment. From January to April 2020, there were 633 cases involving loan scams that amount to more than S$3 million losses. Stay alert!
Our advice? If you receive messages offering loans, ignore and block it.
#1 E-commerce scams
E-commerce scams proved to be the most common in the first three months of this year, with "Covid-19 related items" accounting for about one in four such cases. Also, there were more than 530 victims losing at least S$380,000 to fraudulent sellers due to e-commerce scams involving electronic products.
Tempted by what seems like a good deal online? You may have heard of some "unfortunate stories" about people who fell prey to e-commerce scams. Some took place at Carousell – the online marketplace. There's the "transfer me more money to get your item" scam; what seems like a good deal on the initial ad could turn out to be a shopper's nightmare with several "add-on" fees such as delivery fee, customs clearance fees, etc.
Our advice? Always use a trusted shopping platform or transact ONLY with people you trust. Be mindful of the appearance of the website that you're on to avoid phishing websites (it may look real to trick you into disclosing your account information).
#TiqOurWord You can stay safer online with Personal Cyber Insurance from Tiq by Etiqa Insurance. Insure you and your household members from cyber security breaches with coverage of up to S$25,000 for a year! Terms apply.
Fell prey to an online scam in Singapore? Here's what you can do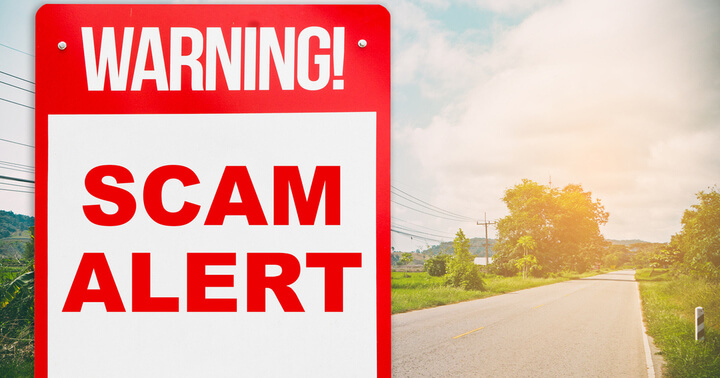 If you suspect that you are being scammed, don't feel ashamed and don't hesitate. Here are some things you should do:
End communication with the other party immediately
Verify your doubts by calling the hotline 1800-722-6688 managed by National Crime Prevention Council (Weekdays, 9am – 5pm), or
Visit https://www.scamalert.sg/ to search for similar scam stories
Inform your bank and file a police report
For e-commerce scams, report to the respective online commercial portal and lodge a complaint with the Consumers Association of Singapore (CASE)
If you are covered under Personal Cyber Insurance by Etiqa Insurance, you can file a claim with the respective documents.
With social distancing measures and remote working becoming the new normal in the post Circuit Breaker period, online scams in Singapore is set to rise. It doesn't take much to stay safe online. From simple cyber security measures such as switching off your location services to being mindful of befriending strangers online, you can do your part to keep you and your household safer from online threats.
[End]
Information is accurate as at 18 June 2020. This policy is underwritten by Etiqa Insurance Pte. Ltd. (Company Reg. No. 201331905K).
Tiq by Etiqa Insurance Pte. Ltd.
A digital insurance channel that embraces changes to provide simple and convenient protection, Tiq's mission is to make insurance transparent and accessible, inspiring you today to be prepared for life's surprises and inevitabilities, while empowering you to "Live Unlimited" and take control of your tomorrow.
With a shared vision to change the paradigm of insurance and reshape customer experience, Etiqa created the strong foundation for Tiq. Because life never stops changing, Etiqa never stops progressing. A licensed life and general insurance company registered in the Republic of Singapore and regulated by the Monetary Authority of Singapore, Etiqa is governed by the Insurance Act and has been providing insurance solutions since 1961. It is 69% owned by Maybank, Southeast Asia's fourth largest banking group, with more than 22 million customers in 20 countries; and 31% owned by Ageas, an international insurance group with 33 million customers across 16 countries.
Discover the full range of Tiq online insurance plans here.