It's important to be wary with online interaction, so you won't be exposed to hackers, malware and other threats from the abyss of the internet. People who are looking for love online, however, need to be extra cautious because searching for true love may leave you emotionally vulnerable. Such vulnerability can be abused in a love scam intended to take your money. Think this is too ridiculous to be true? Think again.
The dirt on a deceitful diamond dealer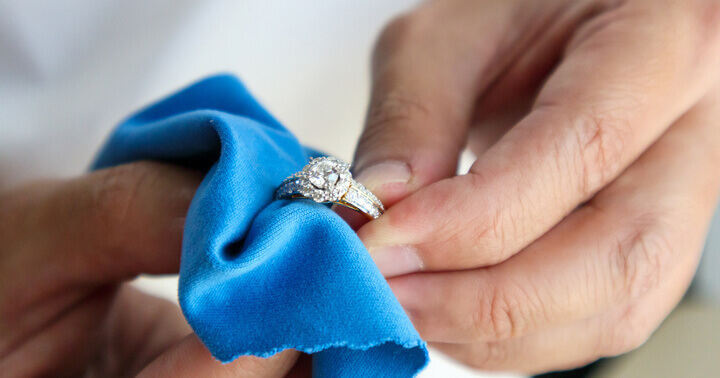 In 2019, it was reported that a female IT manager in Singapore, who was rebounding from a breakup, decided to look for love online. That's when she met a diamond dealer who claimed to be working in the United States. They would chat every day. He told her about his mother's passing and how lonely he felt. He sent her love poems along with selfies of himself. The relationship seemed … too perfect.
The man then asked her for S$7,000 to pay for custom fee for his diamonds. She made the transaction without hesitation. He then asked her for more money. The rose-tinted glasses of a new love cracked as suspicion arose. She reported it to the police and was lucky enough to get her money back from the bank. However, not many love scam victims share such luck.
Singapore Police Force reported that S$11.7 million was cheated from love scam victims in 2018. The value increased to S$17.1 million in 2019. The largest amount taken was S$2.4 million in a single love scam case.
How love scam messes with your emotions?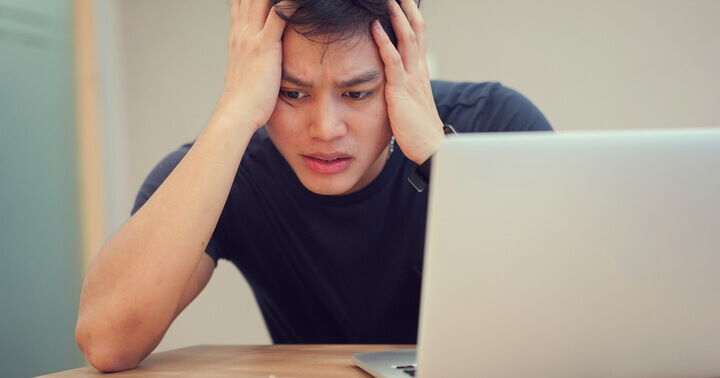 Singapore Police Force principal psychologists Carolyn Misir and Jeffery Chin stated that anyone can become a victim of an internet love scam. Love scammers use confidence trick such as persuasion and emotional manipulation in order to convince the victims to transfer the money.
Love scam usually takes place on social media sites and messaging apps such as Facebook, Instagram, WeChat and Tinder. It is not always done by one person. Syndicates are also involved in such scams.
They may even study their targets beforehand in order to understand the victims better and targeting them at their most vulnerable. For example, after a breakup, divorce or other tumultuous events in their life. So, be selective in what you post on social media!
How to identify a love scam?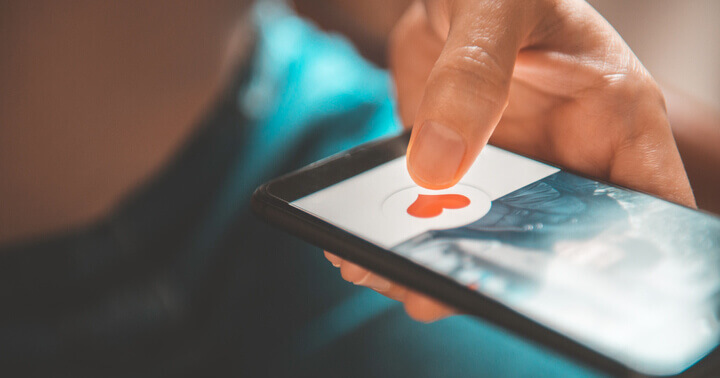 Victims often overlooked the red flags of a love scam because they are blinded by the feeling of adoration and the expectation of a future relationship. Some of these red flags include:
A fake profile featuring a very attractive and/or successful person.
The scammer constantly chatting with you and showing affection towards you.
They want a relationship with you even though you never met them IRL*.
They tell tales of hardship which requires some financial help from you.
Even if the other party is looking for true love online, asking for money is one of the greatest relationship deal breakers. So, beware!
*IRL = internet slang for In Real Life
How to avoid a love scam?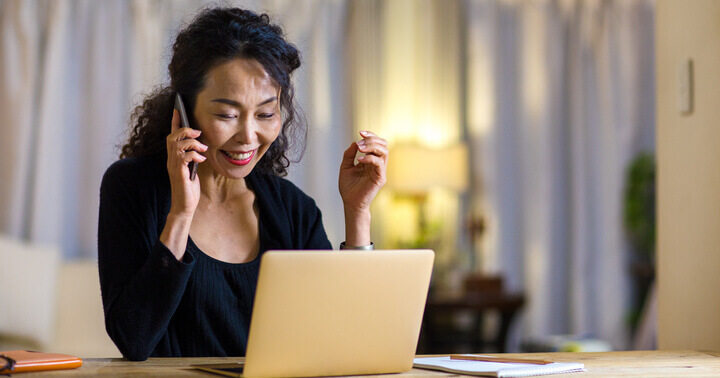 It's not wrong to chat with strangers online. But in today's overly-connected digital world, you have to take what people say online with a grain of salt. And don't perform any money transaction to people that you don't know personally.
Use the REPORT button on social media when you see any suspicious behaviour online. This will notify the website admin of the scammer's profile. Then, use the BLOCK button so the scammers won't be able to contact you ever again.
If you find yourself caught in a love scam, tell your family and make a police report. Singapore Police Force has an Anti-Scam Centre that can freeze bank accounts (belonging to DBS, OCBC and United Overseas Bank) under suspicion of scam. You will have a higher chance of getting your money back when you make an early police report as the bank can trace the transaction.
How to protect yourself against cybercrime?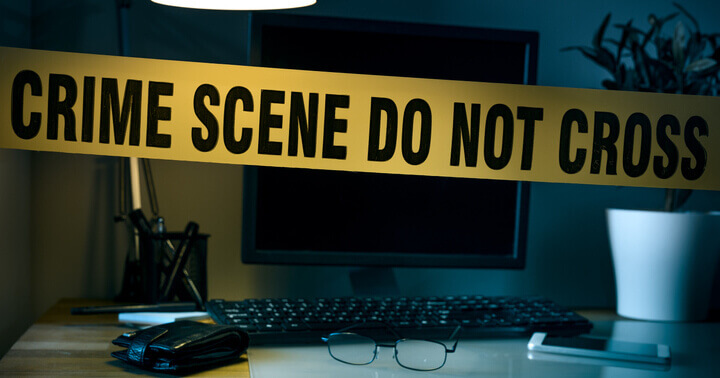 Utilise social media Privacy setting that only allows mutual friends to connect with you.
Update your devices to ensure the safety features are of the latest version for maximum security.
Protect yourself with Personal Cyber Insurance. You can be insured up to S$25,000 in the event of cyber fraud, extortion or identity theft*.
Go to I-Witness to make a non-emergency police report and visit the National Crime Prevention Council's Scam Alert website for the Anti-Scam Helpline.
*No insurance can cover a scam in which the victim purposely transfers money or gives personal data to the scammer with consent. Check out Personal Cyber Insurance to know more.
The pursuit of true love IRL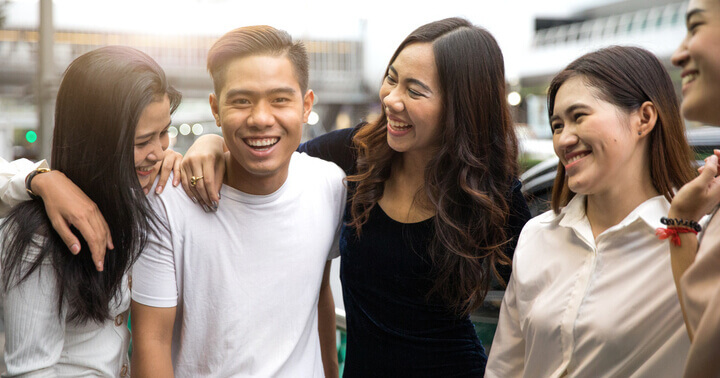 In today's digital world, finding love online can put you in danger of a love scam, like bleeding bait in shark infested waters. Safeguard your heart by leaving the perils of the internet to Personal Cyber Insurance from Tiq by Etiqa and go surround yourself with the people that you trust. Not only will they look out for you, they can perhaps connect you with your actual true love – out there in the real world.
[End]
Information is accurate as at 7 February 2020. This policy is underwritten by Etiqa Insurance Pte. Ltd. (Company Reg. No. 201331905K). Protected up to specified limits by SDIC.
Tiq by Etiqa Insurance Pte. Ltd.
A digital insurance channel that embraces changes to provide simple and convenient protection, Tiq's mission is to make insurance transparent and accessible, inspiring you today to be prepared for life's surprises and inevitabilities, while empowering you to "Live Unlimited" and take control of your tomorrow.
With a shared vision to change the paradigm of insurance and reshape customer experience, Etiqa created the strong foundation for Tiq. Because life never stops changing, Etiqa never stops progressing. A licensed life and general insurance company registered in the Republic of Singapore and regulated by the Monetary Authority of Singapore, Etiqa is governed by the Insurance Act and has been providing insurance solutions since 1961. It is 69% owned by Maybank, Southeast Asia's fourth largest banking group, with more than 22 million customers in 20 countries; and 31% owned by Ageas, an international insurance group with 33 million customers across 16 countries.
Discover the full range of Tiq online insurance plans here.