Man, is she the One. No eyes are quite so beautiful, nor any smile so capable of melting your once frigid heart. Your endless talks with her replay in your dreams, and the warmth of her hand in yours seems to linger, long after you've said goodnight. If it wasn't clear before, it is now: you want to spend the rest of your life with her. But for a question this important, not just any setting will do. Here are 4 romantic destinations to propose to the woman of your dreams.
#1 Tuscany, Italy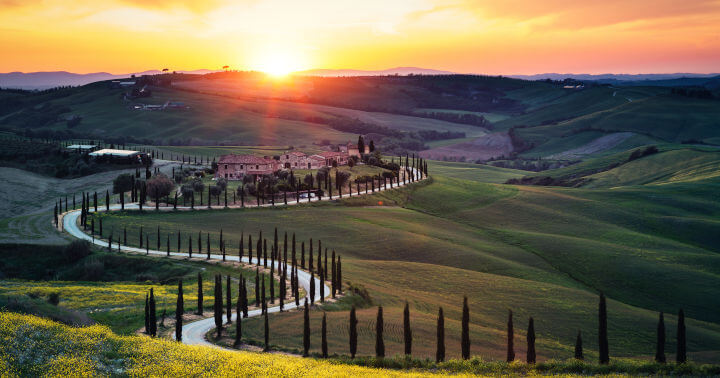 Image credit: Unsplash
If your better half is a lover of culture, then a proposal in Tuscany would invite an instant 'yes'. The praises sung of this picturesque region exalt not only the rich art but also the rolling countryside, beautiful as only in a Macchiaioli rendering. Tuscany boasts the largest repository of art in the world. Even the architecture drips with artistic influence, so create an immersive experience for you and your partner by doing your research beforehand. For cool weather and sparser crowds, visit between September and October, or April and May.
Proposal idea 1: Cappella della Madonna di Vitaleta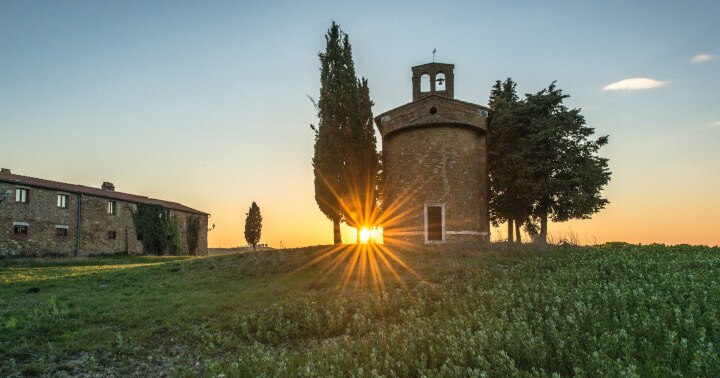 Image credit: Unsplash
The Cappella della Madonna di Vitaleta is a quiet little chapel on a farm in the Siena countryside. Between the scenery and the tranquility, each moment is perfect to pop the question. We recommend a daytime proposal at the chapel, followed by dinner at Il Chiostro del Carmine, a hotel an hour's drive away. Don't be fooled by the 4 stars – it makes up for its fifth in good service and delicious food.
Proposal idea 2: San Gimignano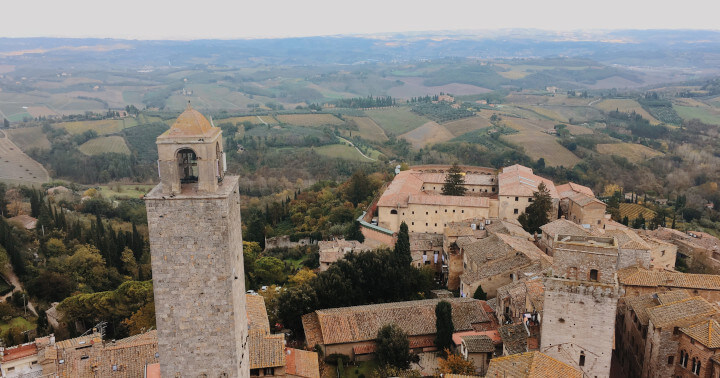 Image credit: Unsplash
San Gimignano is a small hill town in Siena otherwise known as the Town of Fine Towers, just adjacent to the renowned Duomo. Here, you can take stairs up the 700-year old Torre Grossa for the finest views of the town and its surrounding landscape. With the heavens and the earth to bear witness, this ancient monument makes the best setting to declare your everlasting love.
#2 Hokkaido, Japan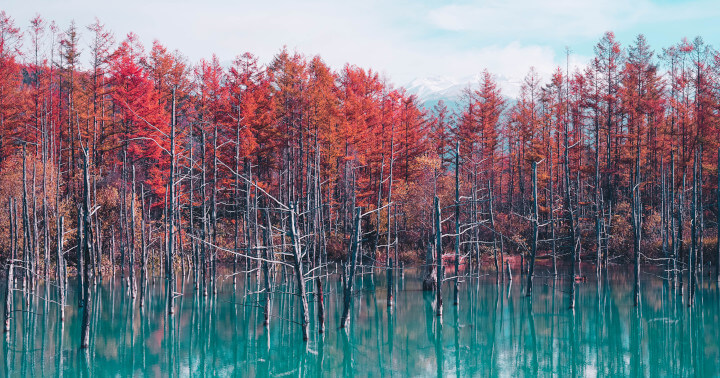 Image credit: Unsplash
For a woman who craves adventure, this destination makes for an unforgettable proposal. Year-round tours of Mount Io offer the best views of the active volcano, with the nearby Shiretoko National Park boasting breathtaking lake views and hiking trails. Skiing, also available here and best on February's deep snow carpet, makes a fun sport to pick up as a couple.
On days off the slopes and trails, rest your legs in the revitalising waters of a hot spring and fulfil your tourist duties by trying the ramen. Given that so many soup bases originate here, there's no better place to show your partner she'll never go hungry with you!
Proposal idea: Shikisai-no-oka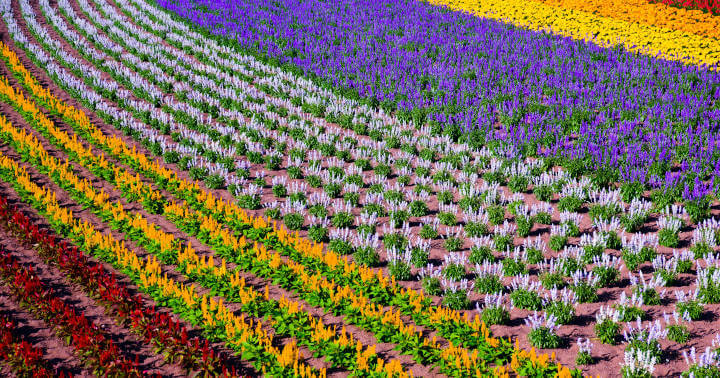 Image credit: Unsplash
If we had to pick a picture postcard to represent Hokkaido, it would feature the flowering hills of Shikisai-no-oka. The flowers bloom between April to October, and while crowded in holiday season, you should be able to carve out some quiet space on the fifteen-hectare property to drop the knee in peace. For a personal touch, choose a patch of flowers in your partner's favourite colour. The attraction is also open in the winter when the slopes pile with snow, with snowmobiles and sleds available for rent.
#TiqOurWord A proposal overseas is romantic, but travel mishaps, not so much. So you can focus on making the trip a memorable one for your companion, Tiq Travel Insurance will take care of the rest. Find out about our 24/7 worldwide travel assistance here.
#3 California, USA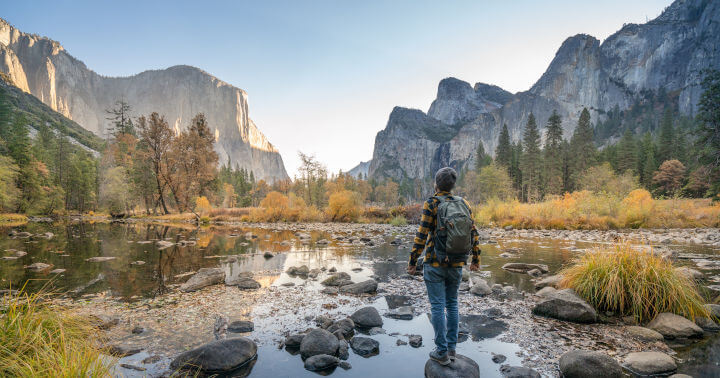 If the love of your life lives for the road, then the third-largest state in the USA should more than keep her entertained. Los Angeles makes for the logical starting point, given the convenience of the city and the famous landmarks, but it would be a waste if you didn't see the nature further inland.
Proposal idea: Mariposa Grove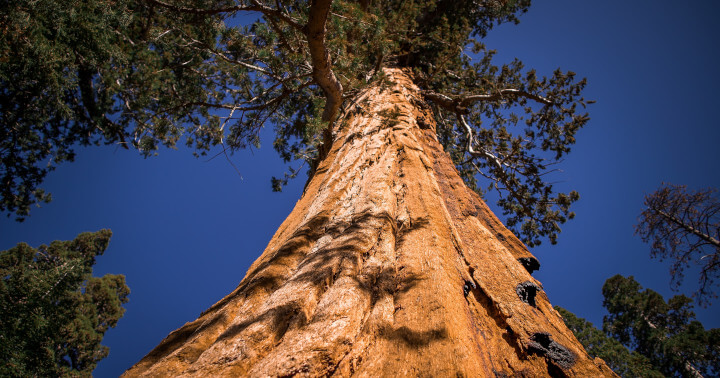 Image credit: Unsplash
This grove of giant sequoias is Yosemite's largest and home to over 500 ancient trees. Busier in the warmer months, early November brings with it the relative silence of birdsong, punctuated by woodpeckers at work. In the knowing company of giants, thousands of years old, bend your knee before your companion to ask the most important question of your life.
#TiqOurWord Driving on holiday? Coverage for rental vehicle excess is available as an add-on to the already comprehensive Tiq Travel Insurance. With the extra assurance, your girlfriend will be kicking it back like a queen! Learn more here.
#4 Marrakech-Safi, Morocco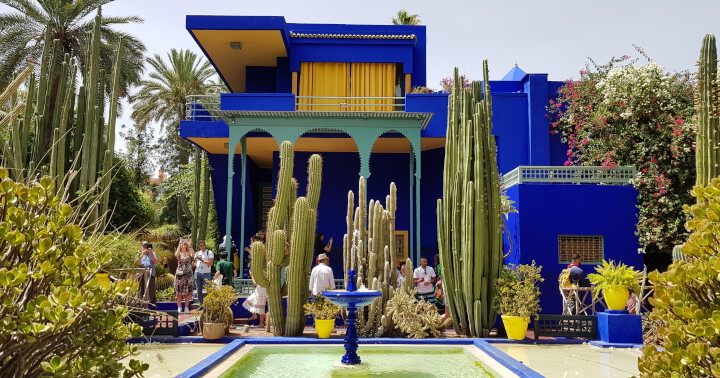 Image credit: Unsplash
The region is better known for its bustling city centre, Marrakech. The lively city is interwoven with alleys and streets that conceal all manner of eateries and shops. Traditional marketplaces promise a sensory treat, while grandiose palaces offer a taste of the country's opulent heritage, guaranteed to make your soon-to-be betrothed feel like royalty. The nearby sand dunes make for great sledding, if you don't mind sand in your clothes!
For travel emergencies other than sand, Tiq Travel Insurance has got you covered.
Proposal idea 1: Kasbah Bab Ourika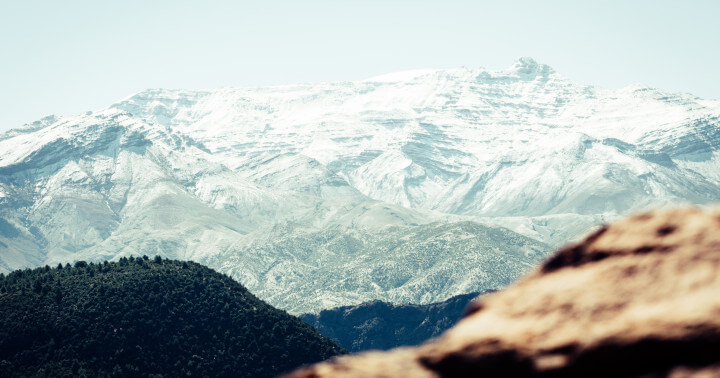 Image credit: Unsplash
This 5-star abode is hidden in the High Atlas Mountains just 35 minutes from Marrakech's International Airport and an hour from the city. From this vantage point, the Ourika Valley stretches out below to reveal a river and groves of olive, orange and lemon trees. Put a ring on it at one of the hotel's many vistas, or on your balcony in the glow of the area's famous sunsets. Pack warm – temperatures here hover around 10 degrees Celcius.
Proposal idea 2: Kasbah du Toubkal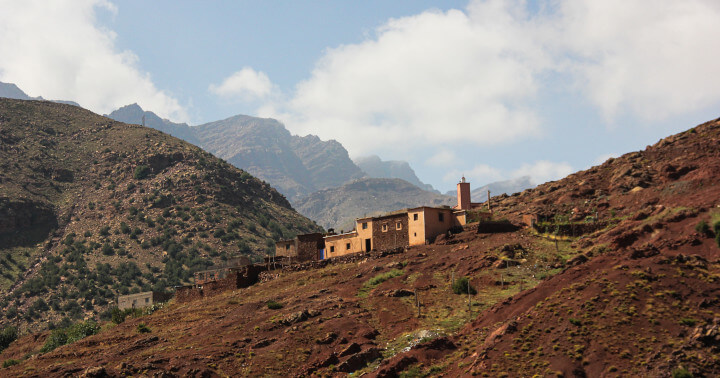 Image credit: Unsplash
Situated at the foot of Jbel Toubkal, the tallest peak in North Africa, this eco-lodge is for the conscious tourist. Closely intertwined with the local community, the lodge is a 15-minute trek from the nearest village, where you can enjoy a glimpse of life in the shadow of natural wonders. Get in formation as she closes her eyes to breathe in the mountain air, and change her life when she opens them again.
We wish you love
Whichever destination you choose, remember to make the trip as personal as possible, even if it means forgoing your own preferences for hers. Anything can happen on holiday and this is the worst time for mishaps, so take safety precautions and get a good travel insurance plan. We wish you the best of luck, and all the love in the world!
[End]
Information is accurate as at 6 February 2020. This policy is underwritten by Etiqa Insurance Pte. Ltd. (Company Reg. No. 201331905K). Protected up to specified limits by SDIC.
Tiq by Etiqa Insurance Pte. Ltd.
A digital insurance channel that embraces changes to provide simple and convenient protection, Tiq's mission is to make insurance transparent and accessible, inspiring you today to be prepared for life's surprises and inevitabilities, while empowering you to "Live Unlimited" and take control of your tomorrow.
With a shared vision to change the paradigm of insurance and reshape customer experience, Etiqa created the strong foundation for Tiq. Because life never stops changing, Etiqa never stops progressing. A licensed life and general insurance company registered in the Republic of Singapore and regulated by the Monetary Authority of Singapore, Etiqa is governed by the Insurance Act and has been providing insurance solutions since 1961. It is 69% owned by Maybank, Southeast Asia's fourth largest banking group, with more than 22 million customers in 20 countries; and 31% owned by Ageas, an international insurance group with 33 million customers across 16 countries.
Discover the full range of Tiq online insurance plans here.