As the Covid-19 epidemic (formerly known as novel coronavirus 2019-nCoV) continues to spread, the demand for essential healthcare items has hit an all-time high in Singapore. There are reports of face masks, hand sanitisers and health supplements selling out everywhere since mid-January. What can you do when basic healthcare items are out-of-stock? Here, we list several basic healthcare items along with their alternatives so you can protect yourself, save money and put your mind at ease. Let's go back-to-basic!
#TiqOurWord Find this article useful? Share it with your family and friends to keep them informed and prepared at all times.
#1 Disinfectants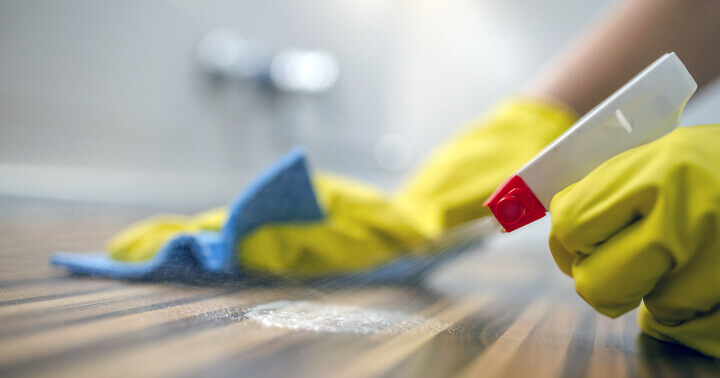 Common disinfectants contain active ingredients known to inactivate coronavirus (a virus type similar to SARS, MERS and Covid-19). Mixed with water, they can be used to wipe surfaces that are suspected to be infected such as the bedroom of a sick person or a crowded food court table.
While brand name disinfectants are flying off the shelves, you can consider other cleaning items with similar active ingredients. Multi-purpose household bleach such as Clorox, anti-bacterial kitchen surface wipes, and antiseptic toilet liquid cleaners can also work as disinfectants.
#TiqOurWord The active ingredients in disinfectants such as hydrogen peroxide can damage the skin, cause shortness of breath and dizziness. Read the entire label before using and only use the amount of liquid according to specification.
#2 Vitamins and minerals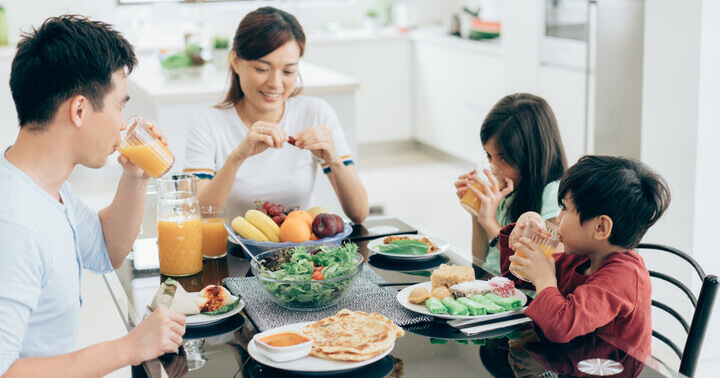 Vitamins and minerals are needed for a healthy body to function properly. But supplements aren't necessary if you maintain a balanced diet full of fruits and vegetables. Here are some vitamins and minerals that help fight off flu and how you can consume them without supplementation.
Vitamin B6: Plays a major role in the immune system and production of serum antibodies. Get it from chicken, potatoes, chickpeas and tuna.
Vitamin C: Antioxidant that fights free radicals in the body, prevents cells from oxidative damage and maintains the immune system. Get it from oranges, pineapples, capsicum and broccoli.
Vitamin D: Other than maintaining bone health, the nervous system and hormone levels, it is proven to reduce the duration of flu and viral infections. Get it from eggs, mushrooms, salmon… or simply bask in the sun. Don't forget your sunscreen!
Magnesium: Decreases inflammation, relieves stress and regulates the body's immune response. Get it from dark chocolate, avocado, spinach and other leafy vegetables.
Zinc: Cell growth, wound healing, hormone balance and regulation of immune system. Also needed by our body's natural killer cells (NK cells) which bind to infections and effectively killing them. Get it from red meat, seafood, shellfish and whole grains.
#3 Face masks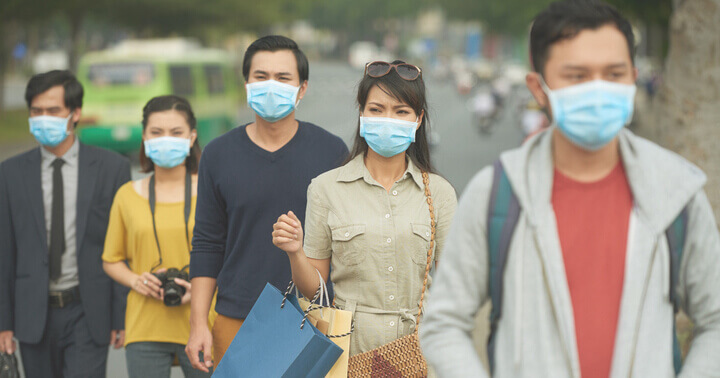 Learning from the 2003 epidemic of SARS, Singapore National Development Minister Lawrence Wong confirmed that Singapore has built up a stockpile of face masks over the years. Arguably one of the most essential healthcare items, these are to be used only during crisis and it should be enough for everyone if used responsibly. So there's no need to panic! The government are distributing four face masks to every household. That means 5.2 million masks to 1.3 million households, islandwide.
#TiqOurWord You can find out more about the face masks, collection centres and volunteering work at the Singapore Government Agency Website information page.
#4 Hand sanitiser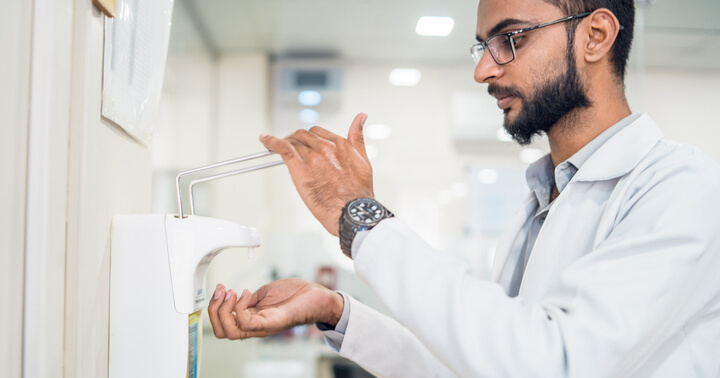 Covid-19 is transmitted via moisture droplets. One can pick up the infection through touch, as stated by Professor Wang Lin Fa, the Head of Programme at NUS School of Public Health. Hence, it is good to sanitise your hands from time to time, especially when soap and water aren't available. Below are some DIY alternatives you can try:
Vinegar: 5% solution of white vinegar (the regular one you can find at grocery stores) kills 99% of bacteria. Just drip some on your hands, rub all over and wipe till dry.
Tea Tree Oil: Antibacterial, antiviral, anti-fungal and anti-inflammatory. That's why it works so well against acne! Rub some on your hands and let it dry.
Rubbing alcohol: Antiseptic solution typically used to clean wounds and can be found at retail pharmacies. Dab some on a piece of cotton and wipe your hands with it. It feels cold and dries instantly. However, please be considerate and only purchase what you need. Alcohol swab is a necessity for individuals who require regular injection such as those suffering from diabetes.
"I have none of these. Now what?"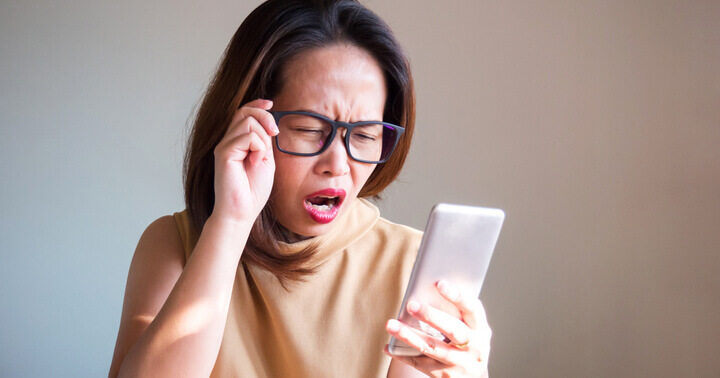 When all else fails, follow the tips below to prevent yourself from infection during this critical time.
Do not touch your face: "Your face is sacred," as mentioned by Dr. Leong Hoe Nam, Infectious Disease Specialist. Since Covid-19 is transmitted through moisture droplets, it is best to prevent your hands from coming in contact with your eyes, nose and mouth. Remember to wash your hands with soap and water regularly.
Stay away from crowded places: The more people there are, the higher the chance of spreading germs and diseases. In the meantime, avoid crowded food courts, social events, movie theatres and concerts.
Curb your kiasu*-ness: It is in our best interest to be considerate to other fellow Singaporeans and avoid being selfish such as buying healthcare items in bulk, stocking up or reselling them at outrageous prices. Spreading fake news and inciting paranoia aren't helping anyone either. It can cause hospitals to be flooded with people and prevent actual sick people from getting treatments.
*Kiasu = a Hokkien word that represents a selfishness that comes from the fear of missing out.
Don't leave your loved ones vulnerable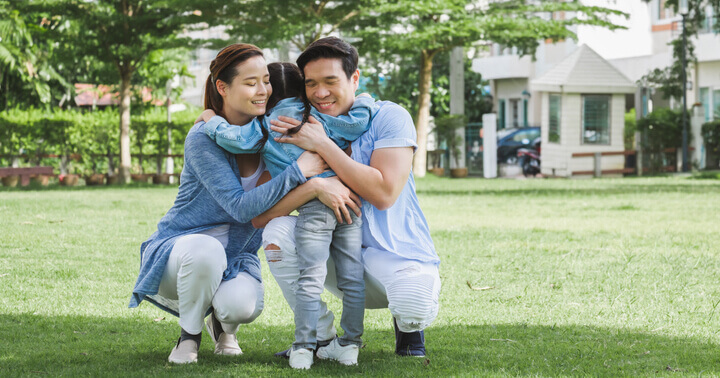 Life can throw a curveball and catch you off guard with sickness when you least expect it. Since viral outbreaks and flu epidemics can come without warning, it is always important to plan ahead. Get yourself covered with our Online Life Protection. You can choose from Whole Life and Term Life plans and get life insurance from as low as S$0.04 per day. Prepare for the future today. Terms apply. Check out Online Life Protection today.
Staying committed to our brand promise to humanise insurance and place people over policies, Etiqa Insurance Singapore has introduced Financial Assistance Benefit ("Benefit") to those insured with our life insurance policies in light of the Novel Coronavirus (COVID-19) outbreak. Learn more here.
[End]
As buying a life insurance policy is a long-term commitment, an early termination of the policy usually involves high costs and the surrender value, if any, that is payable to you may be zero or less than the total premiums paid. This policy is underwritten by Etiqa Insurance Pte. Ltd. (Company Reg. No. 201331905K). Protected up to specified limits by SDIC.
Information is accurate as at 10 February 2020. This content is for reference only. You should seek advice from a financial adviser before deciding to purchase the policy. If you choose not to seek advice, you should consider if the policy is suitable for you. This advertisement has not been reviewed by the Monetary Authority of Singapore.
Tiq by Etiqa Insurance Pte. Ltd.
A digital insurance channel that embraces changes to provide simple and convenient protection, Tiq's mission is to make insurance transparent and accessible, inspiring you today to be prepared for life's surprises and inevitabilities, while empowering you to "Live Unlimited" and take control of your tomorrow.
With a shared vision to change the paradigm of insurance and reshape customer experience, Etiqa created the strong foundation for Tiq. Because life never stops changing, Etiqa never stops progressing. A licensed life and general insurance company registered in the Republic of Singapore and regulated by the Monetary Authority of Singapore, Etiqa is governed by the Insurance Act and has been providing insurance solutions since 1961. It is 69% owned by Maybank, Southeast Asia's fourth largest banking group, with more than 22 million customers in 20 countries; and 31% owned by Ageas, an international insurance group with 33 million customers across 16 countries.
Discover the full range of Tiq online insurance plans here.