Data not enough? Before you get excited and log on to public Wi-Fi at your favourite café or fast food joint, take caution. The seemingly free public network may cost more than you know.
The average free public Wi-Fi isn't secure and even if it is password-protected, it does not mean that your online activities are encrypted. Somebody could be tracking your activities and collecting your personal information.
Sounds scary? It's real. Read on to understand better and learn how to stay safe on public Wi-Fi.
What's the problem? So many people are using free public Wi-Fi.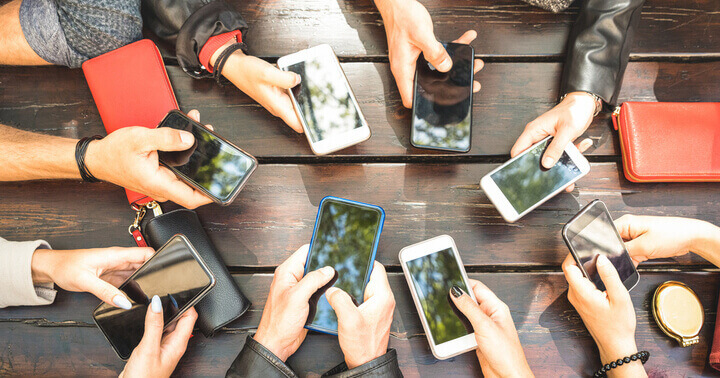 Precisely! So many people … … Hackers could be on the same network where they could capture and view all of the incoming and outgoing data, including that bank transaction that you just processed.
Did you know fake Wi-Fi hotspots are often called honeypots because they lure their targets in with something irresistible? Free Wi-Fi.
Aside from this, there are fake Wi-Fi hotspots created by hackers to gain access to users' personal information of social accounts and financial credentials, and other sensitive information. Those connected on the fake network may get fake warnings of a system upgrade, which is a malware in disguise. Instead of upgrading, sensitive information including your photos, documents and communication logs could be stolen.
#TiqOurWord Public Wi-Fi are susceptible to cyber-attacks because some wireless networks use older standards for encryption that are weak and easy to crack.
Tips to stay safe on public Wi-Fi
Use Virtual Private Network (VPN)
If you absolutely have to log on to public Wi-Fi, use a Virtual Private Network (VPN). This is a connection method that can hide your IP address, encrypt data transfers and mask your location. This will help add security and privacy when you are connected to public Wi-Fi.
When surfing the internet, be mindful of where you are headed. Pay attention to the URL and ensure that you are at a secured site where the address bar shows a locked icon and the web address begins with HTTPS.
If you find this a hassle, you can consider installing HTTPS Everywhere, which is a web browser extension that encrypts your communications with many major websites, making your browsing more secure.
Limit Airdrop and file sharing
Ever been forced upon a "gift" that you don't want? If you do not limit your Airdrop or file sharing function, you may likely find yourself in such a situation. At times, it may be someone transferring the wrong files accidentally but it could also be a hacker with malicious software trying to steal from you.
For iPhone users, switch your Airdrop mode to "Receiving Off" when not in use. Android users should also switch off your Phone Visibility and all apps' file sharing functions when not in use.
Check your Wi-Fi mode
Is your Wi-Fi connection on even when you are using mobile data? You may want to switch it off unless you do not mind being "tracked". In addition to that, do not connect to Wi-Fi networks automatically and always ensure to 'Forget network' after using public Wi-Fi.
Don't access sensitive information
Do you openly talk about your private matters in public? We're guessing not, so when you log on to public Wi-Fi, practise the same kind of restraints. Avoid accessing sensitive information, especially if it's finance-related. Shopping online? It would be prudent to purchase when you are on more secured private network.
#TiqOurWord Compromised passwords can also be used to make unauthorised online transactions, without needing a physical credit card. Our Personal Cyber Insurance insures you and your family from cyber security breaches with coverage of up to S$25,000 for a year. Learn more here.
Stick to well-known networks
There's no free lunch in this world. There's no free public Wi-Fi too. Aside from cyber security risks, you should be wary when you are being asked for personal details in exchange for connection to the Internet. If you have to connect to networks like this, do so only at places that you trust and consider using a secondary email address instead of your primary one.
Alternative solutions to stay safe online
We cannot stress enough on the importance of staying safe online, and you should seriously think twice before connecting to public Wi-Fi. An alternate solution would be to invest in an unlimited mobile data plan if you need to be connected on the go. (This is not a sponsored post by any mobile data provider.)
Your smartphone can also be used as a hotspot if you are using your laptop in public spaces. Last but not least, it is always better to plan ahead and be well-prepared. Learn more about cyber protection from Tiq by Etiqa Insurance here.
[End]
Information is accurate as at 1 July 2019. This policy is underwritten by Etiqa Insurance Pte. Ltd. (Company Reg. No. 201331905K).
Tiq by Etiqa Insurance Pte. Ltd.
A digital insurance channel that embraces changes to provide simple and convenient protection, Tiq's mission is to make insurance transparent and accessible, inspiring you today to be prepared for life's surprises and inevitabilities, while empowering you to "Live Unlimited" and take control of your tomorrow.
With a shared vision to change the paradigm of insurance and reshape customer experience, Etiqa created the strong foundation for Tiq. Because life never stops changing, Etiqa never stops progressing. A licensed life and general insurance company registered in the Republic of Singapore and regulated by the Monetary Authority of Singapore, Etiqa is governed by the Insurance Act and has been providing insurance solutions since 1961. It is 69% owned by Maybank, Southeast Asia's fourth largest banking group, with more than 22 million customers in 20 countries; and 31% owned by Ageas, an international insurance group with 33 million customers across 16 countries.
Discover the full range of Tiq online insurance plans here.