From infection threats to recession, and rising unemployment rate in Singapore, could things possibly get worst in the wake of the COVID-19 pandemic? We hate to say this but while many are facing job losses and wage cuts, opportunistic online scammers are preying on consumers who are looking for ways to earn money.
Fake giveaways on social media and loan scams are on the rise. Read on to learn about recent online scams and ways to protect yourself from getting swindled!
Fake cash giveaway on Facebook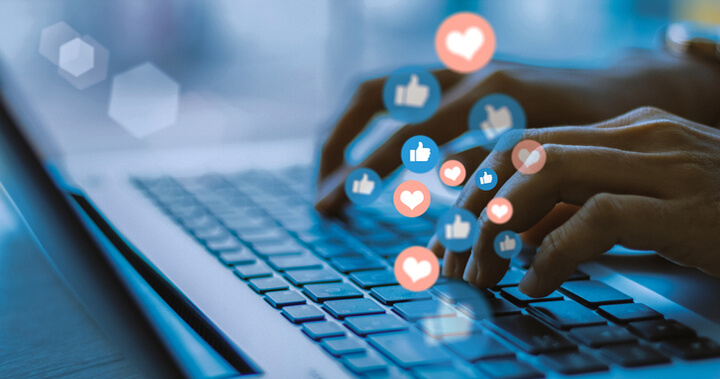 Back in March, our Government introduced the Resilience Budget to support Singaporeans and businesses that were affected by COVID-19.
Shortly after, there were enticing advertisements stating "S$15,000 giveaways from the government" on social media such as Facebook. All one needs to do is to share their Internet banking information and one-time passwords to get their 'free' cash.
Unfortunately, the latter was fake. Through these fake cash giveaways, online scammers could make unauthorised and fraudulent transactions using the victims' bank accounts.
Hence, it is important to verify news, advertisements and messages through official sources or trusted contacts. Don't give out personal or bank account details to anyone.
"Free family meal box vouchers" on social media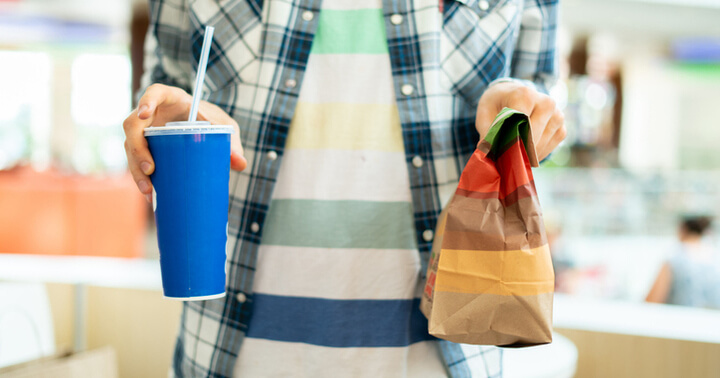 "McDonald's is supporting the nation by giving two free Family Meal Box vouchers for a week per family." Really? Of course not! There's no free lunch in this world. In May, there was a URL circulating on social media on the free meal giveaway. McDonald's confirmed the message is a hoax.
For those who clicked on the link and shared with their friends, they would have given valuable personal information that online scammers now are privy to.
Such cyber fraud cases could allow online scammers to make unauthorised transactions to transfer money out of the victim's bank account, or ever to steal one's identity. Don't underestimate an identity theft!
A fraudster can use your personal information to obtain loans under your name and you may not be aware until you are contacted by the debt collection agency. Amid the current economic crisis, such threats are more real than ever.
TiqOurWord it is important to stay alert and protect yourself. With Personal Cyber Insurance at Tiq by Etiqa Insurance, you can stay safer online with assurance of up to S$25,000 coverage for a year against cyber security breaches. Learn more here.
How to avoid falling victim to scams on social media?
While the immediate solution would be to stay off social media apps or avoid entering giveaways and contests, do know that not all giveaways on social media are fake. Here are some simple ways to stay safe online while still giving yourself the chance to win something online. Check official sources to verify the authenticity of advertisements and messages
Stay alert when it comes to COVID-19 special offer, especially those posted on social media or received from unknown sources.
Be mindful of clicking on or sharing unknown URL links
Look out for spelling and grammatical errors, as these are common traits of scam offers.
Never give out personal or bank account details, and one-time passwords to anyone, including family and friends.
Protect yourself with Personal Cyber Insurance at Tiq by Etiqa Insurance and be covered for cyber security breaches
Recently, Singapore-based cyber-security company Group-IB uncovered the Rabbit Hold fraud – multistage fraud scheme where Singaporeans are being targeted for our personal data.
The fraudsters used names of local brands and celebrities, and even COVID-19 news as clickbait, with the ultimate aim of stealing money, personal information and interception of payment data.
As online scammers get more sophisticated with their cybercrimes, we must be better prepared, especially as we continue to live with the impacts of COVID-19.
 [End]
Information is accurate as at . This policy is underwritten by Etiqa Insurance Pte. Ltd. (Company Reg. No. 201331905K).
Tiq by Etiqa Insurance Pte. Ltd.
A digital insurance channel that embraces changes to provide simple and convenient protection, Tiq's mission is to make insurance transparent and accessible, inspiring you today to be prepared for life's surprises and inevitabilities, while empowering you to "Live Unlimited" and take control of your tomorrow.
With a shared vision to change the paradigm of insurance and reshape customer experience, Etiqa created the strong foundation for Tiq. Because life never stops changing, Etiqa never stops progressing. A licensed life and general insurance company registered in the Republic of Singapore and regulated by the Monetary Authority of Singapore, Etiqa is governed by the Insurance Act and has been providing insurance solutions since 1961. It is 69% owned by Maybank, Southeast Asia's fourth largest banking group, with more than 22 million customers in 20 countries; and 31% owned by Ageas, an international insurance group with 33 million customers across 16 countries.
Discover the full range of Tiq online insurance plans here.