Hawker food has been part of Singapore since the 1960s with over 110 hawker centres operating islandwide. With various selection of food such as char kway teow, satay and otak-otak, you might think twice before indulging. It's not the cholesterol and calories that worry you. It's the charred food that is widely known to be carcinogenic* and can increase cancer risk. With cancer being the principal cause of deaths in Singapore every year, does avoiding charred food equates to cancer prevention?
*carcinogenic = having the potential to cause carcinogenesis which is the formation of cancer cells
Why does charred food cause cancer?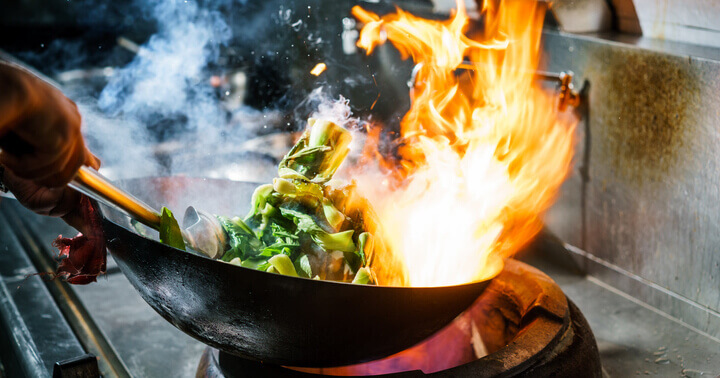 Generally, food that is cooked at high temperature will form a particular molecule called acrylamide – a chemical known to be toxic and carcinogenic in the industrial sectors. In the body, acrylamide is converted into a compound called glycidamide that damages the DNA. Cancer is an uncontrollable growth caused by damaged DNA. However, its presence in burnt food and the connection to cancer risk through food consumption is not fully understood.
What does science say about it?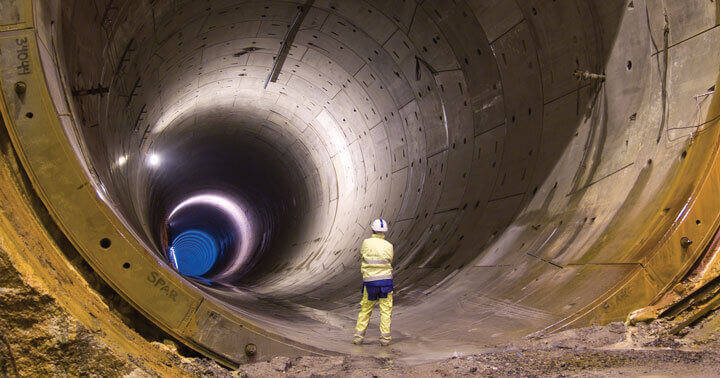 Image credit: Global Railway Review
Studies have been done on the link between acrylamide and cancer without conclusive result. Below are some of the main studies that led people to believe that charred food cause cancer.
When the Hallandsås Ridge Tunnel (now known as Scanlink) in Sweden was still under construction in the 1990s, locals noticed that their cows were showcasing strange symptoms such as staggering, falling down, and dying. An investigation was carried out. Results show that the cows died from drinking water from a nearby stream that was contaminated with acrylamide from the construction site.
Further studies show that acrylamide is formed in food that are heated with fire above 120°C. Acrylamide does not form in raw or boiled food.
Another study in 2015 show that acrylamide may not be related to common cancers such as breast cancer or colorectal cancer. However, it has some association with kidney, endometrial and ovarian cancers.
A study from University of Birmingham shows that acrylamide is mostly found in carbohydrate-rich food, particularly in charred potatoes, grains and bread.
Other burnt food and things like tobacco, flour and coffee beans are also shown to form acrylamide when heated with fire.
Does charred meat cause cancer?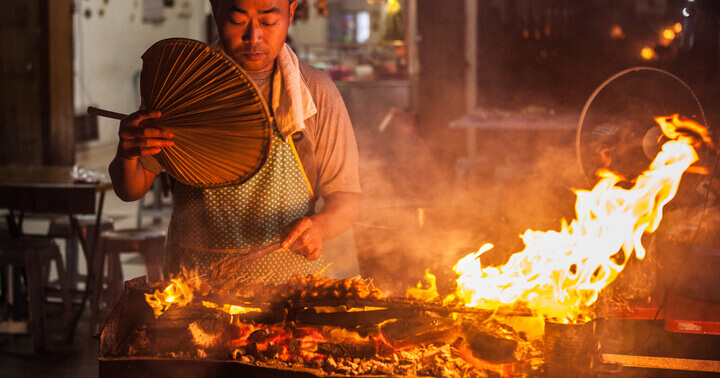 As with all things in life, moderation is key, especially now that you know acrylamide forms easily in carbohydrate-rich food. You may also be interested to know that protein-rich food like grilled meat has other chemicals of concern.
Can't resist that slightly charred portion of your caramelised satay or grilled marbled meat? Well, too much of protein heated with sugar can increase the risk of breast cancer while animal fat that drips into flames when cooking can increase the risk of skin, lung, bladder and gastrointestinal cancers.
Golden Rule: The colour that is safe to eat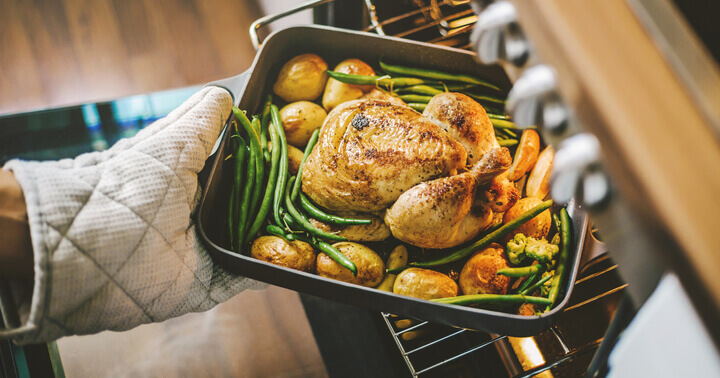 It's good to indulge yourself once in a while. But do avoid burnt food or food that have been terribly charred. Instead, go for food that are cooked to a light brown-ish tint. Look for that golden perfection. This colour has been suggested to limit the formation of acrylamide.
#TiqOurWord Do avoid charred food! You should also make sure your food is completely cooked. Food that are raw, or cooked at low temperature, may be infested with bacteria and can cause food poisoning.
How to prevent cancer when it comes to food?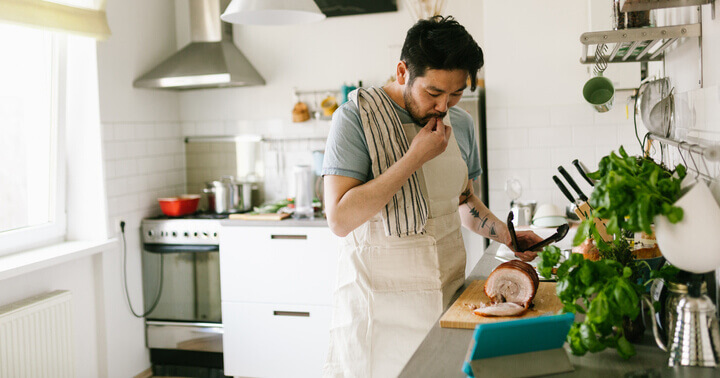 Considering that carcinogenic chemicals are formed in food that are cooked over open fire, you can practise cancer prevention by:
Eating less meat and carbohydrates. Eat more fruits and vegetables.
Using moderate intensity flame while cooking instead of high intensity. Turning your food regularly while cooking also helps as the food is less likely to burn.
Going easy on that Mookata. Don't get too carried away on your BBQ night out.
Using herbs and spices to flavour your food. Frying and grilling are popular because the wok hei* enhances the flavours, whereas boiled or poached food are considered bland. Find alternative ways to add flavours!
*wok hei = the complex smoky aroma of charred food that comes from cooking under piping-hot temperatures, notable at Cantonese restaurants and zi char joints
How Singaporean diets are changing over time
It was reported that food items such as frozen processed food, burgers and fried chicken are seeing a rise in popularity since the implementation of social distancing measures, especially during the Circuit Breaker period. Even though these are easy-to-prepare and long-lasting food, consuming them has shown to increase the risk of cancer, especially colorectal cancer. You can consider preparing these food items without charring them, such as by baking or using a pressure cooker to minimise cancer risk.
Singaporeans are also ordering bubble tea and dairy products online more frequently. It's worth noting that the tapioca pearls in bubble tea have shown to contain carcinogenic substances. Consuming dairy, on the other hand, is not only good for strong bones, but could also decrease the risk of colorectal cancer.
To char… or not to char?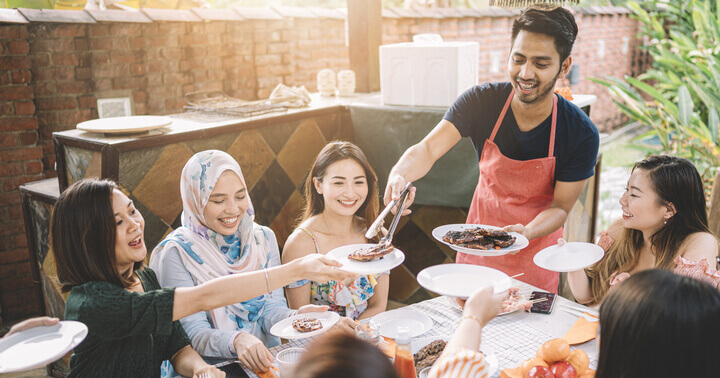 It doesn't take long to burn your food, neither does applying for Cancer Insurance. Our Cancer Insurance provides the support needed in times of diagnosis for all stages of cancer, including early stage. Almost 30% of all deaths in Singapore are caused by cancer every year. Enjoy your wok-hei delicacies with a peace of mind, knowing that you are protected with Cancer Insurance from Tiq by Etiqa Insurance.

[End]
Information is accurate as at 23 July 2020. This policy is underwritten by Etiqa Insurance Pte. Ltd. (Company Reg. No. 201331905K. Protected up to specified limits by SDIC. You should seek advice from a financial adviser before deciding to purchase the policy. If you choose not to seek advice, you should consider if the policy is suitable for you. As this product has no savings or investment feature, there is no cash value if the policy ends of if the policy is terminated prematurely. It is usually detrimental to replace an existing policy with a new one. A penalty may be imposed for early termination and the new plan may cost more or have less benefit at the same cost. This advertisement has not been reviewed by the Monetary Authority of Singapore.
Tiq by Etiqa Insurance Pte. Ltd.
A digital insurance channel that embraces changes to provide simple and convenient protection, Tiq's mission is to make insurance transparent and accessible, inspiring you today to be prepared for life's surprises and inevitabilities, while empowering you to "Live Unlimited" and take control of your tomorrow.
With a shared vision to change the paradigm of insurance and reshape customer experience, Etiqa created the strong foundation for Tiq. Because life never stops changing, Etiqa never stops progressing. A licensed life and general insurance company registered in the Republic of Singapore and regulated by the Monetary Authority of Singapore, Etiqa is governed by the Insurance Act and has been providing insurance solutions since 1961. It is 69% owned by Maybank, Southeast Asia's fourth largest banking group, with more than 22 million customers in 20 countries; and 31% owned by Ageas, an international insurance group with 33 million customers across 16 countries.
Discover the full range of Tiq online insurance plans here.