Colorectal cancer, also known as bowel cancer or colon cancer, is one of the most common cancers in Singapore. It accounts for more than 17% of cancers in men and 13% of cancers in women. Despite its prevalence, there are steps to prevent colorectal cancer. Let's look at the early signs, prevention methods and discover why it is so common in Singapore.
Colorectal cancer in a nutshell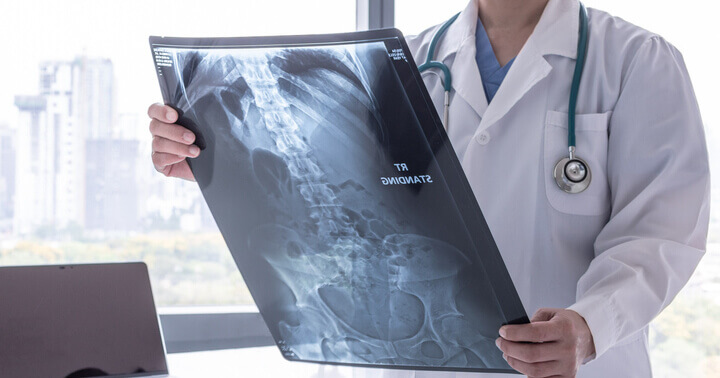 Colorectal cancer is defined as the abnormal growth in the colon or rectum. Colon is part of the large intestine and the rectum connects the large intestine to the anus. Here are some facts about colorectal cancer in Singapore:
About 1,500 patients are diagnosed with colorectal cancer annually1.
Every year, around 700 patients die from colorectal cancer2.
Risk of developing colorectal cancer increases after 50 years of age3.
It affects 1 in 6 male cancer patients and 1 in 7 female cancer patients4.
Colorectal cancer often starts as a benign polyp* on the lining of the colon or rectum. From here, it develops slowly over the course of 5 to 10 years. Hence, regular screening for polyps can lead to early detection of the cancer and save lives.
*polyp = a small non-cancerous growth that protrude out from the body's mucous membrane.
Why is it so common in Singapore?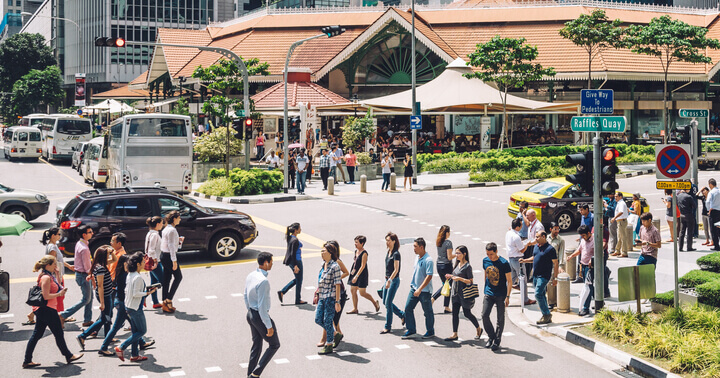 Here are the main risk factors for colorectal cancer:
Obesity
Smoking
High-fat diet
Sedentary lifestyle
Heavy alcohol consumption
Diet rich in red meat and processed food
The above are common in modern Singaporean lifestyles and diets. Daily stress and busy jobs could also lead to sedentary lifestyle and obesity. It's no wonder colorectal cancer is one of the leading cancers, not only in Singapore, but also globally.
What are the symptoms?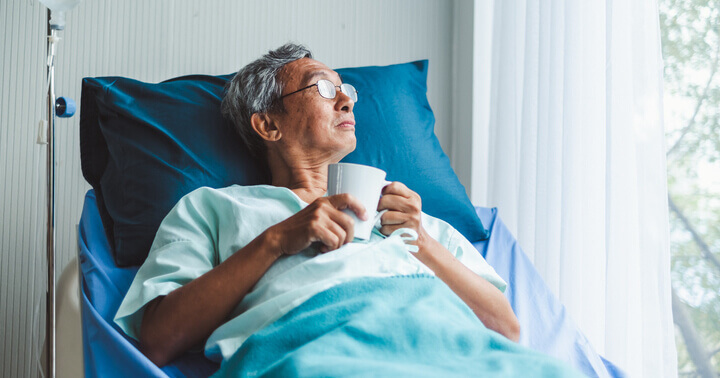 Colorectal cancer may not show symptoms until later stages. Late-stage or Stage 4 symptoms include extreme weight loss, bloody stool, excessive vomiting and feeling like the bowels are never completely empty. But, here are some early signs that you can look out for.
Inconsistent changes in bowel habits such as diarrhoea and constipation for over a month
Abdominal bloating and discomfort
Unexplained fatigue
Sudden weight loss
Nausea
#TiqOurWord The symptoms of colorectal cancer are similar to other health problems such as stress, poor diet or lack of sleep. However, if you have any of these symptoms, consult a doctor as soon as possible. Share this article with your friends and family to raise awareness for colorectal cancer so that we can prevent it together.
How to prevent colorectal cancer?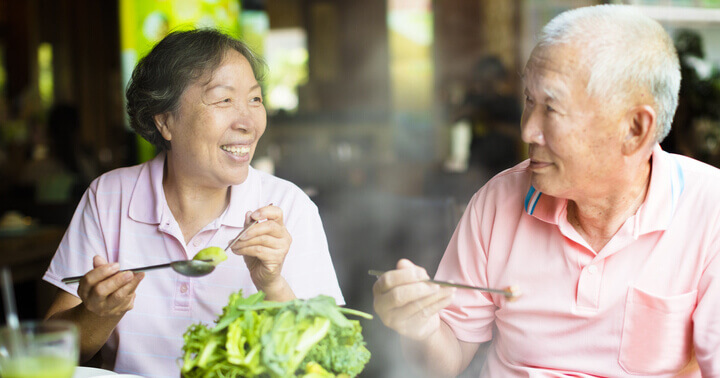 Just like other types of cancer, colorectal cancer can be prevented. You can minimise the risk by making simple changes in your lifestyle such as:
Eating more fruits and vegetables
Eating less red meat, fat and processed food
Limit your alcohol intake
Workout and maintain a healthy weight
Stop smoking (or better yet, don't start!)
It's good to take preventive measures, but regular cancer screening is the best way to prevent it. Your doctor may recommend screening to be done once every 1 to 5 years depending on the risk. Regular screening can lead to early detection of the non-cancerous polyps. Thus, they can be removed before they become uncontrollable growth.
#TiqOurWord Consult your doctor about your health concerns and go for regular screening. If diagnosis is made, you can find relief knowing Tiq Cancer Insurance can ease your financial worries while you focus on getting better. Tiq Cancer Insurance provides coverage for all stages of cancer – even early stage. You can read more about the importance of cancer insurance.
Let's cancel colorectal cancer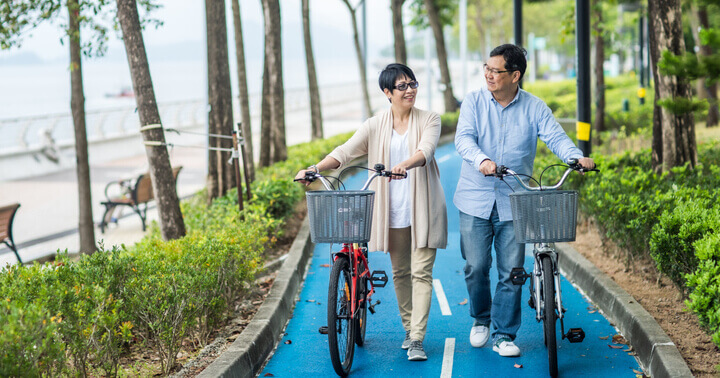 Colorectal cancer is the one of the most common cancers in Singapore, affecting both men and women. But the good news is that treatments are available and early detection has proven to save lives. The bad news is that treatments don't come cheap. It can reach up to S$17,000 per month (for late-stage cancer) and last on average about 6 months or longer in severe cases. So get yourself covered for up to S$200,000 with Tiq Cancer Insurance now. And let's cancel colorectal cancer together!
Reference:
1. National University Health System. (2020, March 4). Colorectal Cancer. National University Hospital. https://www.nuh.com.sg/Health-Information/Diseases-Conditions/Pages/Colorectal-Cancer.aspx
2. Khalik, D. (2014, April 19). Colorectal cancer rates in Singapore may have levelled off. The Straits Times. https://www.straitstimes.com/singapore/health/colorectal-cancer-rates-in-singapore-may-have-levelled-off
3. Wint, C. & Nelson, J. (2019, February 7). Colorectal (Colon) Cancer. Healthline. https://www.healthline.com/health/colon-cancer
4. Chong, C.K. (2018, November 8). Why is Colorectal Cancer So Common in Singapore? Mount Elizabeth. https://www.mountelizabeth.com.sg/healthplus/article/colorectal-cancer-common-symptoms-causes
[End]
Information is accurate as at 11 March 2020. This policy is underwritten by Etiqa Insurance Pte. Ltd. (Company Reg. No. 201331905K. Protected up to specified limits by SDIC. You should seek advice from a financial adviser before deciding to purchase the policy. If you choose not to seek advice, you should consider if the policy is suitable for you. As this product has no savings or investment feature, there is no cash value if the policy ends of if the policy is terminated prematurely. It is usually detrimental to replace an existing policy with a new one. A penalty may be imposed for early termination and the new plan may cost more or have less benefit at the same cost. This advertisement has not been reviewed by the Monetary Authority of Singapore.
Tiq by Etiqa Insurance Pte. Ltd.
A digital insurance channel that embraces changes to provide simple and convenient protection, Tiq's mission is to make insurance transparent and accessible, inspiring you today to be prepared for life's surprises and inevitabilities, while empowering you to "Live Unlimited" and take control of your tomorrow.
With a shared vision to change the paradigm of insurance and reshape customer experience, Etiqa created the strong foundation for Tiq. Because life never stops changing, Etiqa never stops progressing. A licensed life and general insurance company registered in the Republic of Singapore and regulated by the Monetary Authority of Singapore, Etiqa is governed by the Insurance Act and has been providing insurance solutions since 1961. It is 69% owned by Maybank, Southeast Asia's fourth largest banking group, with more than 22 million customers in 20 countries; and 31% owned by Ageas, an international insurance group with 33 million customers across 16 countries.
Discover the full range of Tiq online insurance plans here.