Cancer insurance was developed in response to the increasing cancer diagnosis in Singapore and the increasing cost of cancer treatment here. It is a specialised insurance that provides coverage to reduce the total out-of-pocket cost when one is diagnosed with cancer. Here are 5 reasons why you need to get yourself covered today.
#1 Cancer insurance covers almost all types of cancer
We always heard of cancer from cancer awareness campaigns, the pink ribbons and cancer charity marathons. But what is cancer? In short, cancer is defined as an abnormal growth of cells. Specifically, cancer is a malignant tumour positively diagnosed with histological confirmation. It is characterised by the uncontrolled growth of malignant cells with invasion and destruction of normal tissue. Any cancer that falls under this category is covered by Tiq Cancer Insurance.*
*Exclusions apply. Read here for more information.
#2 Cancer is the leading cause of death
In 2018, almost 30% of all deaths in Singapore was due to cancer, with breast cancer and colorectal cancer being among the most common cancers in the country. And the number isn't dwindling. Singapore Cancer Society estimates that 35 people are diagnosed with cancer daily. National Cancer Centre Singapore predicts that 1 in every 5 people in Singapore may develop cancer in their lifetime. Cancer diagnosis can cause unnecessary tension to the patient and their family. Hence, cancer insurance aims to provide assurance for you and your loved ones in the unfortunate event of a diagnosis.
#3 The shocking cost of cancer treatment
With the high demand of treatment and advancement in medical technology, cancer can be treated. But it comes with a price. Cancer treatment can cost from as low as S$8,000 to a whopping S$17,000 per month. This cost depends on the cancer stages and the duration of cancer treatment which can last anywhere from 4 to 6 months, not including recurring diagnosis. Tiq Cancer Insurance can provide coverage for up to S$200,000 for cancer treatment upon diagnosis. More information about the cancer coverage here.
#4 Cancer insurance covers cancer at all stages
When diagnosing cancer, doctors will tell what stage it is in order to describe the size of the growth and how far in the body it has spread. Stage I being the invasive early-stage cancer where detection can often save life, and Stage IV being the most serious and fatal if left untreated. Tiq Cancer Insurance provides coverage for all cancer stages. This includes early-stage which most critical illness insurance plans may not.
#5 We won't stop till cancer does
With Tiq Cancer Insurance, you get to enjoy 6% yearly savings upon policy renewal if no claims were made in the previous year. Consider it as a celebration for you being healthy.
Let's cancel cancer together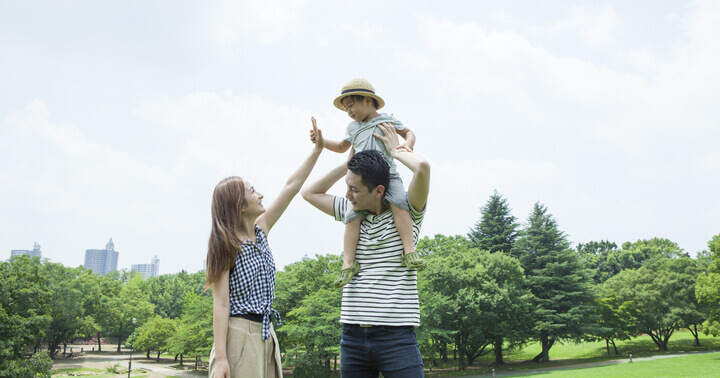 Getting diagnosed with cancer is something nobody would ever wish for and the cost of treatment can be hell to the bearer. Having an insurance plan specifically for cancer can help ease the emotional burdens for you and your loved ones. With Tiq Cancer Insurance, you know that you are protected when the worst happens… any time, at any stage. #TiqCancelCancer
[End]
Information is accurate as at 16 January 2020. This policy is underwritten by Etiqa Insurance Pte. Ltd. (Company Reg. No. 201331905K. Protected up to specified limits by SDIC. You should seek advice from a financial adviser before deciding to purchase the policy. If you choose not to seek advice, you should consider if the policy is suitable for you. As this product has no savings or investment feature, there is no cash value if the policy ends of if the policy is terminated prematurely. It is usually detrimental to replace an existing policy with a new one. A penalty may be imposed for early termination and the new plan may cost more or have less benefit at the same cost. This advertisement has not been reviewed by the Monetary Authority of Singapore.
Tiq by Etiqa Insurance Pte. Ltd.
A digital insurance channel that embraces changes to provide simple and convenient protection, Tiq's mission is to make insurance transparent and accessible, inspiring you today to be prepared for life's surprises and inevitabilities, while empowering you to "Live Unlimited" and take control of your tomorrow.
With a shared vision to change the paradigm of insurance and reshape customer experience, Etiqa created the strong foundation for Tiq. Because life never stops changing, Etiqa never stops progressing. A licensed life and general insurance company registered in the Republic of Singapore and regulated by the Monetary Authority of Singapore, Etiqa is governed by the Insurance Act and has been providing insurance solutions since 1961. It is 69% owned by Maybank, Southeast Asia's fourth largest banking group, with more than 22 million customers in 20 countries; and 31% owned by Ageas, an international insurance group with 33 million customers across 16 countries.
Discover the full range of Tiq online insurance plans here.