You've probably heard about the dangers of public Wi-Fi, but not enough is being said about staying safe on networks you trust, like your home Wi-Fi network. After all, what could possibly go wrong? You installed the router yourself, set a password and purchased anti-virus software for all your devices.
Unfortunately and despite Wi-Fi having been around for more than 2 decades, users of wireless networks remain vulnerable as hackers keep pace with cybersecurity developments. This means you are not immune to attack, even through your home Wi-Fi network.
To strengthen your defenses, the first step is getting acquainted with the technology.
What's in your home Wi-Fi network?
Remember when you brought your wireless router home? The first step to setting it up involved connecting it to your home's Internet Access Point (otherwise known as a modem) using a wire your Internet service provider gave you.
The Internet Access Point connects Internet service from your service provider to your home. Meanwhile, routers receive and transmit information from and to the Internet, while broadcasting a signal capable of delivering internet connectivity to multiple devices at a time.
You may also like: Common Cyber Threats in Simple Human Language
Wi-Fi phishing: A stranger in your house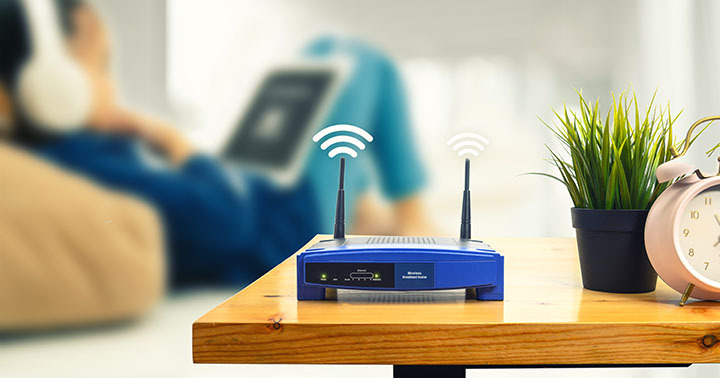 Among the threats that have emerged over wireless networks is Wi-Fi phishing, a technique of creating malicious Wi-Fi access points that appear like your trusted Wi-Fi network in an attempt to breach it and watch its internet traffic.
One example of Wi-Fi phishing methods is the Evil Twin, whereby an actor masquerading as your trusted Wi-Fi access point – such as your home router – jams the authentic access point & tricks your device into connecting with it.
Any non-secure transactions you perform on the network are visible to the hacker, which can result in the theft of important login credentials, as well as the injection of malware into your device. With a reliable Personal Cyber Insurance, you can be protected from any losses incurred in case of theft of credit card information or online scams. Learn more here.
A more forceful method involves a Wi-Fi Handshake that momentarily kicks the user off the network so the hacker can gain access to the encrypted password, which can then be deciphered. Weaker passwords tend to create easier entry points for attackers.
Alternatively, a hacker may use deauthentication methods to remove a user from a Wi-Fi network, then display a fraudulent interface requesting for the password to be re-entered.
The frightening truth: Wi-Fi phishing methods like WifiPhisher and Airgeddon are open-source and constantly kept up-to-date, meaning anyone with Internet access can download and contribute to the source code for these programs. As it turns out, a little cunning and know-how is all it takes to infiltrate a secure wireless network.
Here's what you can do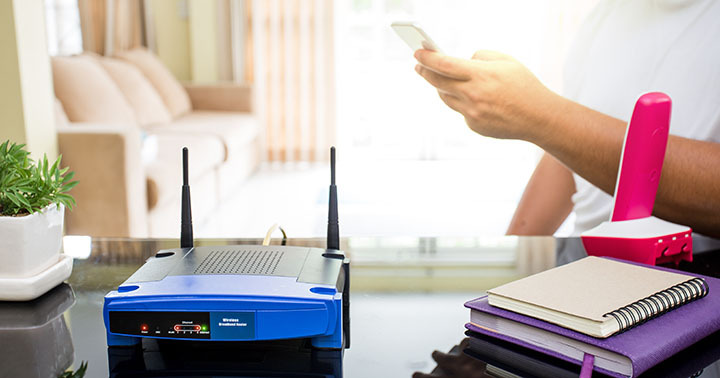 That was the bad news. The good news: these software are open-source! The fact that these cutting-edge methods are being developed in full view of the world gives cybersecurity experts a hand up, so you can trust they are already on the case to keep you safe.
Meanwhile, here are some good practices that can help keep you and your family to stay safe online.
Change the display name of your home router. Leaving the default name intact can be dangerous, since it typically gives away the brand of your router, which may come with particular weaknesses.
Use WPA2 (Wi-Fi Protected Access II) network encryption, meaning that a set-up password is required for all devices attempting to connect with your router. This system also involves inbuilt cryptography to protect users from brute force cyberattacks. You can set a password for your network by first connecting to your router by Wi-Fi or Ethernet, and then logging in to your router's web interface. For most routers, this can be found at either of the default IP addresses 192.168.0.1 or 192.168.1.1. You can then set a password by navigating to Settings or Wireless Network menus.
Choose a strong password as an additional safeguard. Use a password manager if you have problems recalling your password.
Turn off your router for extended periods of non-use, such as if you are heading on holiday – something to remember when travel for leisure becomes an option again. This closes time windows for potential hacking attempts.
Place your router as much to the centre of your home as possible to deter an attack, since a weaker signal can prevent people outside your home from accessing it.
Enable your Wi-Fi router's firewall, an additional hardware-based layer of protection that is usually deactivated by default. This prevents internet-borne attacks, as well as preventing malware from spreading between devices connected to the same network. This can be done through your router's web interface.
Disable remote management of your Wi-Fi router to prevent those outside the network from tampering with settings. Again, you can do this from your router's web interface.
Personal Cyber Insurance as a backup plan
Unfortunately for Wi-Fi users, it can be difficult to tell when you are under Wi-Fi phishing attack. That's why it's important to have a good backup plan in place, should a cyberattack infiltrate your network despite precautionary measures.
Personal Cyber Insurance is a cybersecurity insurance plan at Tiq by Etiqa Insurance designed with your online safety in mind. Besides coverage on phishing, stolen credit card information and impersonation attempts, all of which can result from Wi-Fi phishing attacks, you are insured for restoration costs in the event of a hack, and against identity fraud.
Stay protected for S$25,000 a year with Personal Cyber Insurance. With solid insurance on your side, you'll know how to respond in the face of cyber threats. Learn more here.
End
Information is accurate as at 24 September 2020. This policy is underwritten by Etiqa Insurance Pte. Ltd. (Company Reg. No. 201331905K).
Tiq by Etiqa Insurance Pte. Ltd.
A digital insurance channel that embraces changes to provide simple and convenient protection, Tiq's mission is to make insurance transparent and accessible, inspiring you today to be prepared for life's surprises and inevitabilities, while empowering you to "Live Unlimited" and take control of your tomorrow.
With a shared vision to change the paradigm of insurance and reshape customer experience, Etiqa created the strong foundation for Tiq. Because life never stops changing, Etiqa never stops progressing. A licensed life and general insurance company registered in the Republic of Singapore and regulated by the Monetary Authority of Singapore, Etiqa is governed by the Insurance Act and has been providing insurance solutions since 1961. It is 69% owned by Maybank, Southeast Asia's fourth largest banking group, with more than 22 million customers in 20 countries; and 31% owned by Ageas, an international insurance group with 33 million customers across 16 countries.
Discover the full range of Tiq online insurance plans here.