These days, technology work wonders. From monitoring your home remotely via smart home technology to testing a particular paint colour for your living room, all of which can be achieved with fun home renovation apps. Homeowners, make sure your smartphone has space for these useful home renovation apps to help you along your home renovation journey, for you're going to want to download them all!
#1 MagicPlan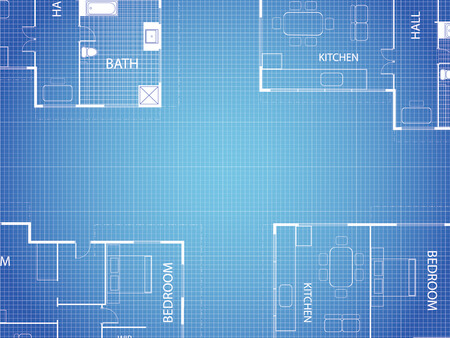 Did you know you can create your own blueprint with MagicPlan app without the need to physically measure the place or shift any furniture?! You'll just need to take photos of your place in-app at floor level from corner to corner, and the app will automatically churn out the measurements for you! All that's left is to provide the app with custom data such as fixtures and appliances and there you go – your 'smart' floor plan! This app is free to use, but note the download fee when you make a copy of the floor plan.
#TiqOurWord While going digital for things like your home renovation has it perks, being online also exposes you to cyber threats such as data breach, privacy invasion, and cyber-attacks that imply potential asset losses. As such, take due diligence for cyber security with Personal Cyber Insurance at Tiq by Etiqa Insurance.
#2 Home Design 3D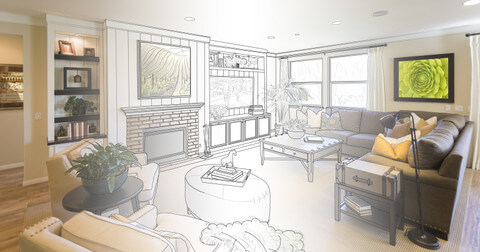 With the Home Design 3D app, you can take a leaf from the professionals by conceptualising and designing your home. Simply start by drawing out your house plan and dividing it into the various rooms. Then, add the finishing touches with furniture and accessories such as house plants.
What's cool is that this home renovation app comes with a spanking photo-realistic 3D rendering function where you can envision your home in real-time as though you're really there. The added compass function can also identify areas where natural light falls in your home at different times of the day.
#TiqOurWord As many home fires start in the kitchen, do leave sufficient space between the stove and nearest item when planning the furniture arrangement. A comprehensive home insurance that provides Emergency Cash Allowance in case of a fire accident or event that causes your home to be uninhabitable will certainly come in handy too!
#3 ColorSnap® Visualizer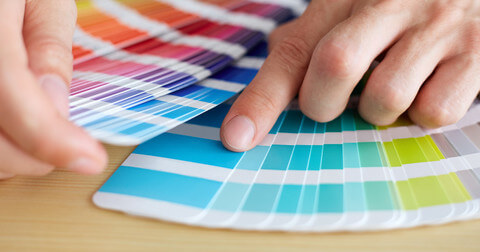 Planning to revamp your home with a fresh coat of paint? You do not have to wait for a new year to do so. Relatively easy such that you can do-it-yourself, you can make use of technology to help you visualise and select the ideal paint colours before you get to work.
Forget about paint swatches! While that's one way that allows you to select the exact shades that you want for the walls of your home, you might find it difficult to envision how a colour will look like on the broad walls of your home. Even if a shade looks aesthetically pleasing, it may not work well on large areas. For instance, if you're gunning for bold colours, it might appear overly lurid in large amounts. If you're choosing dark colours, it can make your space feel smaller and claustrophobic even.
Rather than relying on your imagination, try this home reno app instead: ColorSnap® Visualizer by Sherwin-Williams. Simply take a photo of your home via the app and you're able to test out how if it goes well with a certain colour!
#4 Design Home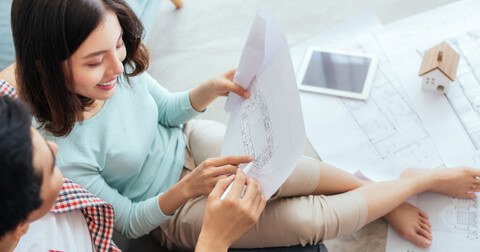 Home renovation can be taxing, especially for first-time homeowners. Even if your Pinterest board is filled with a plethora of pins for inspiration, you might find it hard to nail what you want and keep to your initial budget. Check out the Design Home app to help you plan better.
This fun and free app is big on customisation and design where it allows players to take on the role of a virtual homeowner, not unlike The Sims video game! Choose from a great selection of wall and floor textures and real-life, high-end brands as you learn about different interior design styles!
#TiqOurWord Home reno can take up a huge portion of your savings. If you find yourself with a tight renovation budget for your new crib, a renovation loan may be the solution. A comprehensive home insurance that allows you to choose your sum assured for home renovation will also come in handy in unexpected events.
Before kickstarting your house plans…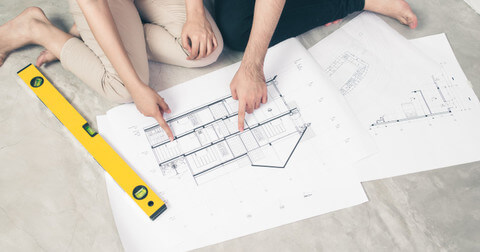 Renovating your home might not be an easy feat as it requires detailed planning as well as proper budgeting. Besides tapping on technology to ensure that your home renovation journey is a smooth one, a comprehensive home insurance like that of Tiq Home Insurance that guards your renovation and home contents is a must.
Now it's time to hop over to the Play Store or Apple Store to download these wonderful home reno apps to create your dream home! While you are at it, do check out the Tiq by Etiqa mobile app where you can easily buy Tiq Home Insurance and manage your policy on-the-go.
[End]
Information is accurate as at 30 September 2020. This policy is underwritten by Etiqa Insurance Pte. Ltd. (Company Reg. No. 201331905K).
Tiq by Etiqa Insurance Pte. Ltd.
A digital insurance channel that embraces changes to provide simple and convenient protection, Tiq's mission is to make insurance transparent and accessible, inspiring you today to be prepared for life's surprises and inevitabilities, while empowering you to "Live Unlimited" and take control of your tomorrow.
With a shared vision to change the paradigm of insurance and reshape customer experience, Etiqa created the strong foundation for Tiq. Because life never stops changing, Etiqa never stops progressing. A licensed life and general insurance company registered in the Republic of Singapore and regulated by the Monetary Authority of Singapore, Etiqa is governed by the Insurance Act and has been providing insurance solutions since 1961. It is 69% owned by Maybank, Southeast Asia's fourth largest banking group, with more than 22 million customers in 20 countries; and 31% owned by Ageas, an international insurance group with 33 million customers across 16 countries.
Discover the full range of Tiq online insurance plans here.