At some point in life, one would learn about life insurance and (hopefully) recognise its importance. The beginning is always the hardest, but you don't have to fumble your way through.
We spoke to Alvin Yeo, Senior Business Development Manager of Etiqa Insurance, who has 10 years of experience in insurance planning, and here are 9 easy tips to help you get started with life insurance. Read on!
1. Know what you are backing up for
Life insurance is like a back-up financial plan for our loved ones in the event that one passes on or becomes permanently disabled. In such a scenario, would your dependents be able to survive financially?
Dependents could refer to your elderly parents, surviving spouse or young children and each of them has different needs such as healthcare, education, daily expenses, etc. Knowing what or who you are backing up for can help you to make a rough estimate on the coverage that you'd need.
#TiqOurWord This insurance calculator at Life Insurance Association Singapore is an easy tool for you to calculate the coverage you need.
2. Ensure your backup plan is sustainable
After figuring out the coverage that you need, it is important to ask yourself these questions: "Can you afford it? What are your fixed monthly expenses? Are you paying for any student loan or car loan? Are you working towards certain big-ticket expenses in life such as a wedding or buying your first home?" There's also retirement savings to think about.
Assess your current income and financial commitments. Draw up a list for a macro perspective, and be realistic. While it is important to have a fool proof back-up plan, the present moment matters more. Don't bite off more than you can chew.
3. Some life insurance is better than none
If you think you can't afford as much insurance as you'd like, you can start by getting coverage that is equivalent to your outstanding debts (e.g. mortgage, student loans, car repayment, etc.) plus 5 years of your annual salary.
For those who are in between jobs, you may want to consider weighing your options for adjusting your premiums vs the added costs that'd come with increasing your coverage in the future. This involves several factors, so it is advisable to consult your financial advisor.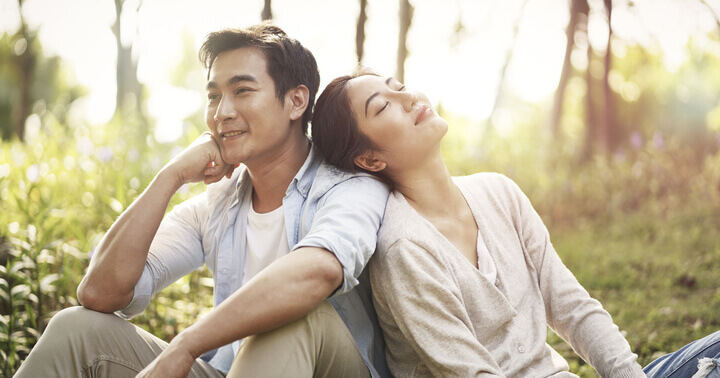 4. Life insurance is less expensive than you think
There's a common misconception on life insurance being expensive but you'd just need to save on one cup of bubble tea per month to get ePROTECT term life, which premium is only S$3.83 per month (or S$45.90 per year*)! Forgoing that one beverage is hardly a lifestyle change, yet it could bring extra security to your loved ones.
#TiqOurWord You can get short term to lifetime coverage with various life protection plans at Tiq by Etiqa. Learn more here.
*Based on a cover of S$100,000 of a non-smoking male aged 30 years old.
5. It is never too early to start
Getting life insurance when you are younger and healthier not only equates to a lower premium. It also means that you are covered for unexpected illnesses. If you already have pre-existing medical conditions, these conditions would be excluded from your life insurance.
6. Buy term invest the rest? Does it really work?
This is perhaps the top most heavily debated question when it comes to life insurance. The truth is, there's no one fixed formula. We are talking about unique individuals and lives here. Everyone has different needs and preferences. While you are getting started, a better question to ask would be: "how much coverage is considered enough?"
According to Alvin, it is advisable for you to have approximately 9-10 times your annual earnings as basic life cover, although this would vary from person to person.
For a thorough fact-find to evaluate your protection needs, you can also speak to a professional financial advisor.
7. Don't buy just for the sake of buying
To put it crudely, don't follow the 'Monkey see, Monkey do' expression when it comes to buying life insurance. Go back to point #1 and always know what you are backing up for. It is also important to note that your insurance needs will change over time.
By keeping on top of your financial status at different life stages, you and your loved ones can be adequately covered and you may even get to save on unnecessary insurance expenses!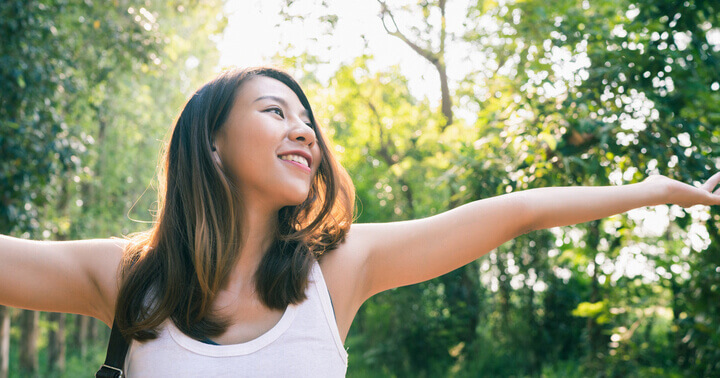 *Bonus* Do you need life insurance if you do not have dependents?
Amid shrinking family size and a growing proportion of singles in Singapore, you may be wondering if life insurance is needed if you have no dependents. Well, think about this: if you no longer drive, you don't need car insurance. If you no longer own a home, you don't need home contents insurance.
The same theory can be applied to life insurance. You may not necessarily need life insurance throughout your entire life, especially if you have no dependents.
8. Look for financial strength and reputation
In your search for life insurance, look out for the financial strength and reputation of the company that you are planning to purchase from. Did you know that Fitch affirmed Etiqa's "A" (Strong) rating for our financial strength and stable outlook in 2019?
9. Stay up-to-date
"One of the ironies of insurance in general is that it's essential but we hope never to need it." – Larry Light, Forbes.com
As Singapore continues to work towards being a Smart Nation, life insurance products are also evolving to better suit the needs and preferences of consumers. Besides traditional insurance, there are also online offerings with terms clearly spelt out for those who prefer to manage their own insurance matters. With greater knowledge, you'd be better able to make decisions. So, go ahead and do your research online, discuss with your loved ones, or talk to a financial advisor to stay updated and learn more hacks on life insurance matters.
Read more life insurance related articles here: https://bit.ly/2ITYTir
Check out our online life protection now: https://bit.ly/2x1tx6P
Get in touch with Alvin for a financial review: Alvin.y@etiqa.com.sg
[End]
As buying a life insurance policy is a long-term commitment, an early termination of the policy usually involves high costs and the surrender value, if any, that is payable to you may be zero or less than the total premiums paid. This policy is underwritten by Etiqa Insurance Pte. Ltd. (Company Reg. No. 201331905K). Protected up to specified limits by SDIC.
Information is accurate as at 25 March 2020. This content is for reference only. You should seek advice from a financial adviser before deciding to purchase the policy. If you choose not to seek advice, you should consider if the policy is suitable for you. This advertisement has not been reviewed by the Monetary Authority of Singapore.
Tiq by Etiqa Insurance Pte. Ltd.
A digital insurance channel that embraces changes to provide simple and convenient protection, Tiq's mission is to make insurance transparent and accessible, inspiring you today to be prepared for life's surprises and inevitabilities, while empowering you to "Live Unlimited" and take control of your tomorrow.
With a shared vision to change the paradigm of insurance and reshape customer experience, Etiqa created the strong foundation for Tiq. Because life never stops changing, Etiqa never stops progressing. A licensed life and general insurance company registered in the Republic of Singapore and regulated by the Monetary Authority of Singapore, Etiqa is governed by the Insurance Act and has been providing insurance solutions since 1961. It is 69% owned by Maybank, Southeast Asia's fourth largest banking group, with more than 22 million customers in 20 countries; and 31% owned by Ageas, an international insurance group with 33 million customers across 16 countries.
Discover the full range of Tiq online insurance plans here.