It's dinnertime and business as usual. Too much interruption and bickering, this time about something different… but always the same. You leave the dining table and retreat to the relative silence of your room, a space your mother has had too much say in decorating. Thankfully, an exit strategy is in the works. Trust us – we understand the impulse to spread your wings and soar far, far away. But as you house hunt, here's a last-ditch attempt at convincing you why it's not a bad idea to live near parents.
#1 You get help with the mortgage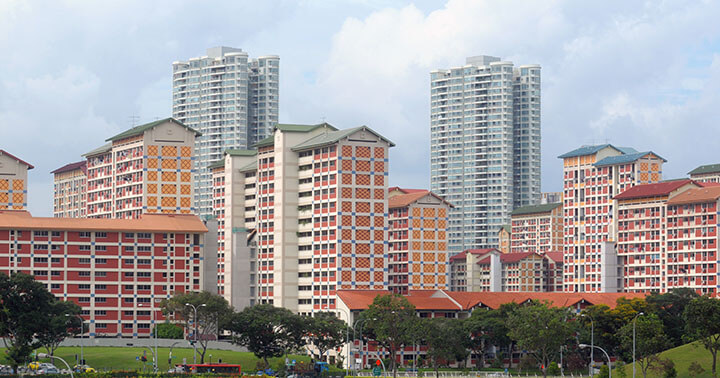 Family is important and the government knows it. They're letting you know they know, by offering Proximity Housing Grant of up to S$20,000 for couples and S$10,000 for singles looking to buy resale HDB flats, a maximum of 4km from your parents. That's significant savings to live near parents. Money is money, and we're not about to refuse. 
#2 Because empty nest syndrome is real
For decades, your parents have built their lives around caring for the family. The void left by your departure is one not easily filled and often outlined by overwhelming loneliness and even grief. Letting your parents know you are close by and available for them can ease the transition for both sides. Even visiting home for dinner once a week can become a significant part of your parents' weekly routine, and something they can look forward to.
And don't pretend you're not going to miss them too!
#3 Because it takes a village to raise a child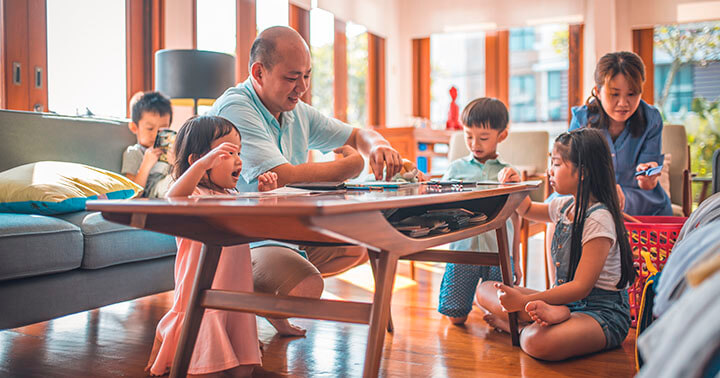 Your new surroundings make room for family planning, and knowing your parents are close by and willing to help can ease some of the burden. Pending compliance with the terms dictated by the Ministry of Manpower, mothers of Singaporean children receive 16 weeks of maternity leave, and fathers receive 2 weeks of government-funded paternity leave.
If you live near parents, they can guide you as you get used to your new role as a parent, and furthermore help care for the child or guide the domestic helper after you resume your professional duties.
However, do remember to ask for your parents' help instead of assuming they will offer.
#4 Convenience with food preparation
They say a family that eats together stays together. While only metaphorical in intention, sharing a meal can mean buying ingredients in bulk, which means money saved, and preparation for more people at a go, which saves a great deal of effort. Meanwhile, cooking can easily be turned into a family activity. Get the kids set up with child-safe knives slicing some mushrooms while you pick up tips from the pros.
#TiqOurWord With your family's safety your priority, there is no room in your home for mishaps. Usher the bad juju out the door with Tiq Home Insurance, which includes round-the-clock Emergency Home Assistance for mishaps and repairs. Your policy also includes an Emergency Cash Allowance of up to S$5,000 in the event that your home should be rendered uninhabitable. Learn more about comprehensive home protection here.
#5 Give your parents a meaningful retirement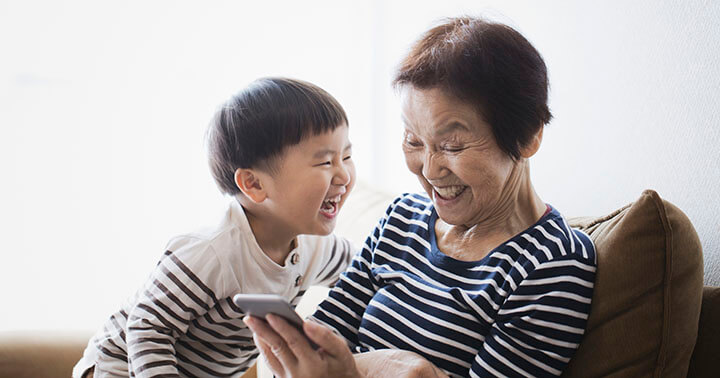 With the extra time on their hands, your parents may benefit from taking time to bond with their grandchildren. Our time on earth is fleeting and every moment a grandparent has to spend with grandchild is precious. This connection is one that your parents will treasure forever.
#6 For emergency backup
Stuck at work or in desperate need of respite? Living near your parents means it's easy for them to take over looking after the kids if the need should ever arise. This means you can complete your tasks or take a date night to yourselves knowing the little ones are in good hands.
#7 Be surrounded by the people you love
There's no place like home, and certainly nothing like coming home to a familiar neighbourhood, where everything is as it should be. Now, you have a chance to share the setting of your childhood with your loved ones and watch them grow up around the people you care for. Perhaps you'll come to find that it is the best idea to live near parents after all.
[End]
Information is accurate as at 26 March 2020. This policy is underwritten by Etiqa Insurance Pte. Ltd. (Company Reg. No. 201331905K). Protected up to specified limits by SDIC.
Tiq by Etiqa Insurance Pte. Ltd.
A digital insurance channel that embraces changes to provide simple and convenient protection, Tiq's mission is to make insurance transparent and accessible, inspiring you today to be prepared for life's surprises and inevitabilities, while empowering you to "Live Unlimited" and take control of your tomorrow.
With a shared vision to change the paradigm of insurance and reshape customer experience, Etiqa created the strong foundation for Tiq. Because life never stops changing, Etiqa never stops progressing. A licensed life and general insurance company registered in the Republic of Singapore and regulated by the Monetary Authority of Singapore, Etiqa is governed by the Insurance Act and has been providing insurance solutions since 1961. It is 69% owned by Maybank, Southeast Asia's fourth largest banking group, with more than 22 million customers in 20 countries; and 31% owned by Ageas, an international insurance group with 33 million customers across 16 countries.
Discover the full range of Tiq online insurance plans here.