In April, a man, who was given the Stay-Home Notice by MOH after returning from overseas, left his home to eat bak kut teh before triggering an investigation by the Ministry of Home Affairs and Law. This goes to show the severity of COVID-19 and the importance of social distancing during this pandemic. The rest of Singaporeans were asked to practise social distancing and stay at home in order to prevent the spread of the coronavirus. But why? And how?
Does social distancing really work?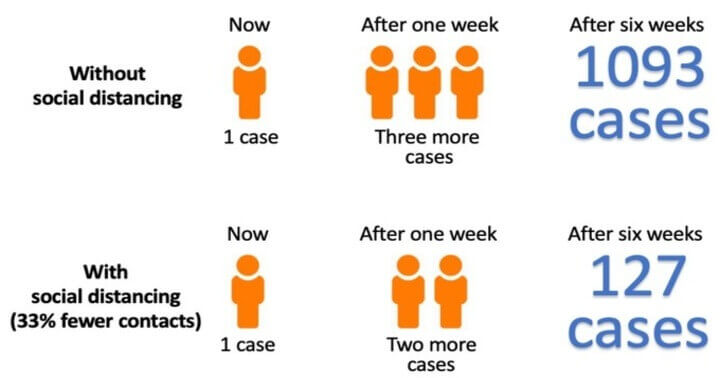 Image credit: University of Oxford
Experts at University of Oxford showed that social distancing, such as standing 1-3 meters away from others or staying at home entirely, can reduce the number of new coronavirus infections by 33% in just one week. So no matter how strong your cravings are, be it for bak kut teh or roti prata, please adhere to the advisory for the time being. Below are some essential items needed while you stay at home.
#1 Food and water
Focus on non-perishable goods such as canned food, dried fruits, powdered drinks, bottled water, peanut butter, syrup and honey to name a few. This is also the best time to sharpen your cooking skills by being a stay-at-home chef. Share your culinary creations on social media and don't forget to tag us!
#TiqOurWord You can still go out to buy groceries if necessary. There is no risk of essential food items running out, as confirmed by the Environment and Water Resources Minister. So only buy what you need!
#2 Medication and supplements
What medication or supplements do you usually take? Vitamin C? Allergy medication? Prescription pills? Be sure you have the sufficient amount to last for several weeks (or months) so you don't have to keep leaving the house to get a refill. Don't forget over-the-counter medications, too, such as those for diarrhoea, headache or pain relief.
#3 Sanitary items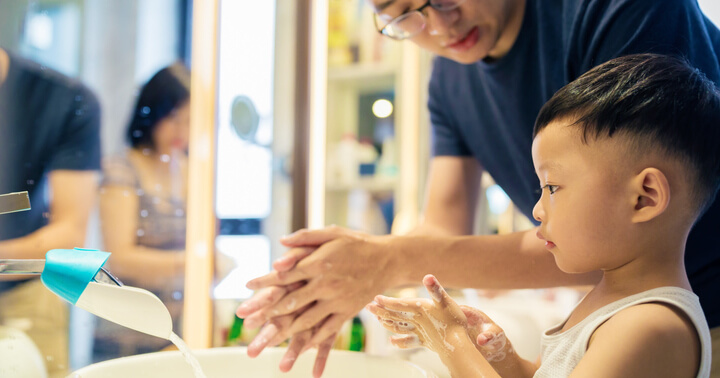 Washing your hands thoroughly with soap and water is much more effective against coronavirus than using hand sanitiser. So when you're prepping to stay at home, be sure to get enough soap, detergent and cleaning spray and wipes. Don't forget toilet papers, diapers, tissues – and feminine care products for the ladies.
#TiqOurWord While social distancing is the best thing to do right now, we do not condone panic buying. Hoarding essential items is very irresponsible. If it is tough to find essential items, you can consider other effective alternatives.
#4 Pet food
Pet owners, rise up! Don't forget your little furry friends. Be sure to get enough wet food and dry snacks for your pets. The litter box should also be taken care of during this critical time to ensure your house is always clean and hygienic.
#5 Internet connection
A fast and stable internet connection can help tremendously in making your stay at home easier. The internet is a wonderful place to keep in touch with your family and friends. Use Hangouts, Skype or Zoom to hangout and chat with your loved ones. You can also beat the social distancing blues using social media by taking part in story chains games on Instagram or sharing memes with your pals online.
#6 Computer for work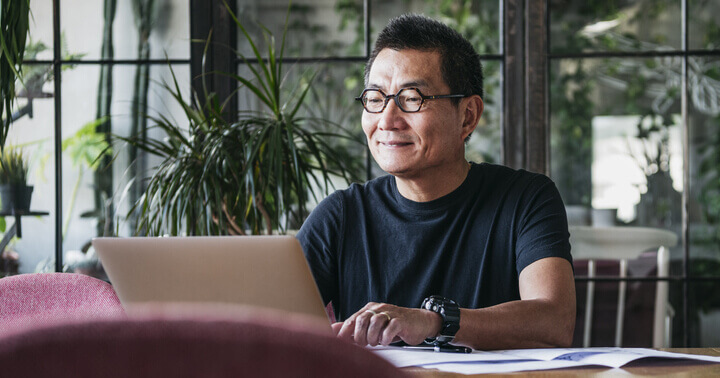 If your company allows you to work from home, you need to be connected at all times during office hours and be ready for teleconferences. Not only will this prevent the deduction of your 14-day annual leave during self-isolation, it also allows you to finish some tasks and keep yourself up-to-date at work. This way, you won't return to a pile of work on your desk in the office.
#7 Entertainment
Have streaming services at the ready to binge watch Netflix series, have movie marathons or watch your favourite YouTube channels. Being in quarantine is the best time for you to catch up on some reading, too. Be it self-help books, fictions or Medium articles, now's the time to expand your mind. You can also consider taking online classes to upskill yourself. There are lots of new things to learn!
Stay at home to save the world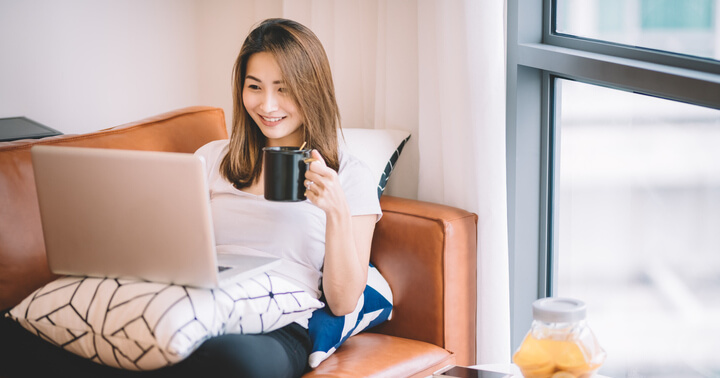 Everyone has the potential to save the world by simply staying at home. This opportunity might not come again. So we urge everyone to stay indoors and make the most out of your time. Don't forget to monitor your health, too. Take your temperature twice a day and inform your doctor if you show symptoms of respiratory disease such as shortness of breath, fever, coughing or runny nose. And get yourself covered with the enhanced ePROTECT safety from just S$18/month at Tiq by Etiqa! This personal accident insurance also comes free with the special COVID-19 and Dengue Fever cover for a limited time. Learn more here.
[End]
Information is accurate as at 27 March 2020. This policy is underwritten by Etiqa Insurance Pte. Ltd. (Company Reg. No. 201331905K). Protected up to specified limits by SDIC. You should seek advice from a qualified adviser before deciding to purchase the policy. If you choose not to seek advice, you should consider if the policy is suitable for you. It is usually detrimental to replace an existing personal accident plan with a new one. A penalty may be imposed for early termination and the new plan may cost more or have less benefit at the same cost. Benefits of the policy will only be payable upon an accident occurring.
Tiq by Etiqa Insurance Pte. Ltd.
A digital insurance channel that embraces changes to provide simple and convenient protection, Tiq's mission is to make insurance transparent and accessible, inspiring you today to be prepared for life's surprises and inevitabilities, while empowering you to "Live Unlimited" and take control of your tomorrow.
With a shared vision to change the paradigm of insurance and reshape customer experience, Etiqa created the strong foundation for Tiq. Because life never stops changing, Etiqa never stops progressing. A licensed life and general insurance company registered in the Republic of Singapore and regulated by the Monetary Authority of Singapore, Etiqa is governed by the Insurance Act and has been providing insurance solutions since 1961. It is 69% owned by Maybank, Southeast Asia's fourth largest banking group, with more than 22 million customers in 20 countries; and 31% owned by Ageas, an international insurance group with 33 million customers across 16 countries.
Discover the full range of Tiq online insurance plans here.