If you're still reeling from the recent government restrictions on electric scooters (e-scooters), we understand. But after making the investment, is it quite time to call it quits on your trusty (electronic) steed? Here's why rocketing down park connectors with the wind in your ears doesn't have to see it last, just yet.
The government's efforts, where they stand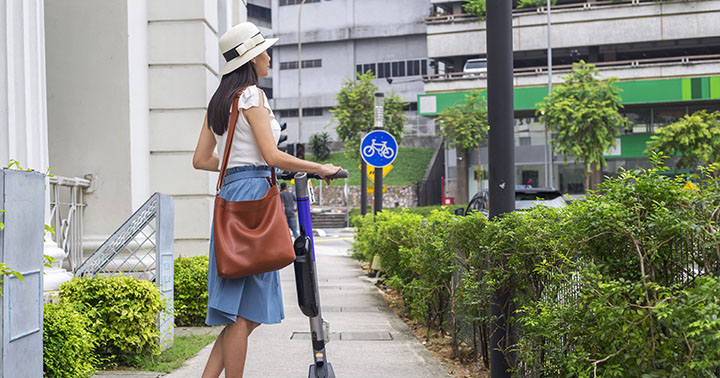 Last year, the Land Transport Authority (LTA) declared S$100 incentives to personal mobility device (PMD) riders who disposed of their non-UL2272 compliant PMDs between September and November.
Under pressure from mounting accident statistics, new regulations imposed in early November banned e-scooters from Singapore's footpaths. The news included a fine of up to S$2,000 and jail time of at most 3 months for offenders — enough to clear the paths of the speedy devices within days. The new restrictions affected everyone, even non-riders who perhaps on some peckish impulse reached for the delivery app. but who now wait longer than usual for the boba tea to arrive.
With the PMD food delivery trade in decline, the Ministry of Transport has introduced a S$7-million trade-in scheme to help e-scooter riders who deliver food for a living, make the switch to alternative means of transportation. Today, those eligible for this Transition Assistance Package (TAP) will receive S$1,000 to purchase a Power Assisted Bicycle (PAB), and S$600 for a bicycle when they trade in their e-scooters.
Is it truly time to make the switch? Here're some factors to consider.
#1 The grants may not pay for a whole new PMD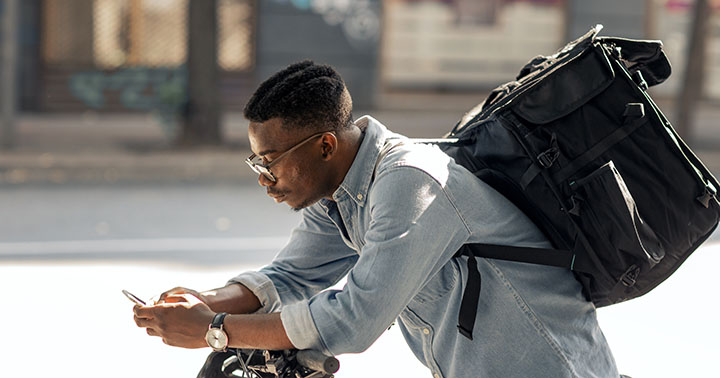 While the grants help bolster the impact for food delivery workers, they don't apply to everyone and may not always cover the full cost of purchasing a new means of transport. Sampled estimates place the cost of a PAB, also referred to as an electric bicycle at between S$800 and S$1,400, generally higher than e-scooters and rendering the thousand-dollar grant potentially insufficient, subject to the rider's preference. The price range for a bicycle is versatile, but choosing comfort and quality can hike the figures.
#2 Other PMDs could be next in line
If PMDs continue to gain popularity, PABs and bicycles — which already come with their own, somewhat confusing set of rules — look to be next in line for the policymaker's gavel, as per a statement issued with the ban. Perhaps one day, owning one type of PMD will be no more convenient than owning another, and any further investment you make now may not prove worthwhile in the long run.
#TiqTheChance In the event that you do take the leap, ePROTECT personal mobility has you covered. From e-scooters to PABs and even bicycles, this comprehensive insurance plan ensures you ride safe and with confidence. Find out more here.
#3 Reroute through Singapore's parks on e-scooter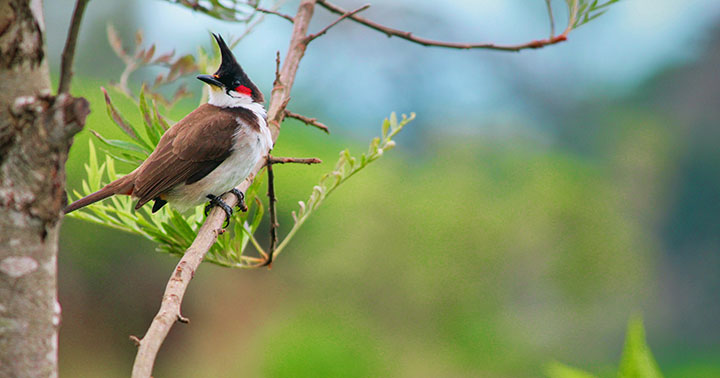 Of the few paths accessible on e-scooter, park connectors offer the most scenic route. Expected to span 360km by 2020, Singapore's park connectors run along 6 interconnected themed routes across the island, and there's something for every interest. Now that your commute has changed, why not take the chance to appreciate Singapore's quieter, more natural landscapes from her park connectors?
#4 E-scooters afford good portability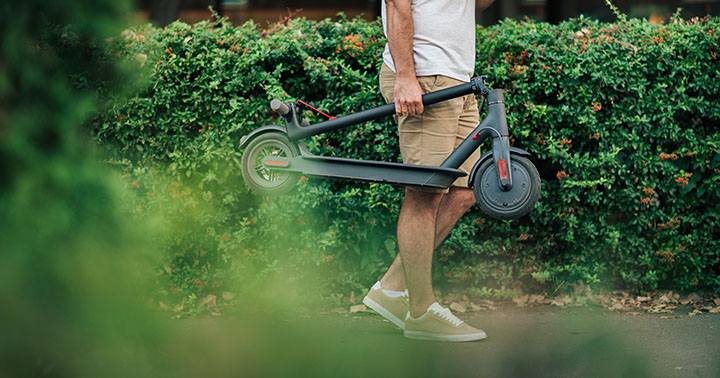 Where PMDs go, e-scooters score high in the portability category. Many are foldable and can be easily wheeled around – handy especially if you're passing through a space where riding an e-scooter is not allowed.
You may like: 5 Practical Ways to Accessorise Your E-Scooter
#TiqOurWord Convenient? Very, except when accident strikes. That's why ePROTECT personal mobility covers your medical expenses for up to S$3,000 per accident, and personal liability for third-party injuries or death of up to S$300,000. Kick off knowing you have the right coverage, not just for yourself but for those around you. Learn more here.
#5 They're better for the environment
… than driving. A recent study quantifying the environmental impact of manufacturing and powering e-scooters finds that they are kinder to the earth than cars, but less than if the journey were taken by bus. Experts urge riders to consider which type of commute they are replacing with your e-scooter. The way we see it, you can do your part to minimise your carbon footprint by caring for your e-scooter to ensure it lasts longer – that way, you won't be replacing it too often.
A rider at the crossroads
Time to replace your PMD? If you own an e-scooter, perhaps it's not quite the end yet. We hope this ditty will help you decide how best to approach the new regulations. Stay safe and on the straight and narrow, rider!
[End]
Information is accurate as at 1 April 2020. This policy is underwritten by Etiqa Insurance Pte. Ltd. (Company Reg. No. 201331905K). Protected up to specified limits by SDIC.
Tiq by Etiqa Insurance Pte. Ltd.
A digital insurance channel that embraces changes to provide simple and convenient protection, Tiq's mission is to make insurance transparent and accessible, inspiring you today to be prepared for life's surprises and inevitabilities, while empowering you to "Live Unlimited" and take control of your tomorrow.
With a shared vision to change the paradigm of insurance and reshape customer experience, Etiqa created the strong foundation for Tiq. Because life never stops changing, Etiqa never stops progressing. A licensed life and general insurance company registered in the Republic of Singapore and regulated by the Monetary Authority of Singapore, Etiqa is governed by the Insurance Act and has been providing insurance solutions since 1961. It is 69% owned by Maybank, Southeast Asia's fourth largest banking group, with more than 22 million customers in 20 countries; and 31% owned by Ageas, an international insurance group with 33 million customers across 16 countries.
Discover the full range of Tiq online insurance plans here.