Everybody likes to feel special! But now that e-scooters are here to stay, it feels like the age of the pavement-surfing hi-tech hipster is passing into obscure normalcy. Custom paint jobs and colourful strips of flashing LEDs aren't for everyone, but there are loads of other modifications that will make your e-scooter stand out in a crowd. Here's a list of modest but ultra-functional customisations for the enterprising rider.
#1 Mud guards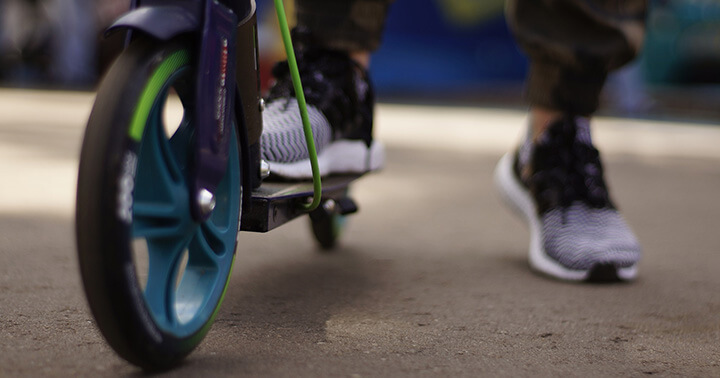 Image credit: Pixabay
Temperamental as ever, the weird weather these past weeks doesn't look to be easing anytime soon! With this in mind, consider getting some mud guards installed for your tires. Abstract art is in acquired taste, but it's almost certain you're going to hate having your back painted with mud on a rainy day (as will the pedestrians you pass).
Commercially available e-scooter mud guards are sleek and discreet – good news for anyone wary of rubbery flaps that could crump your style. They are also affordable and widely available online (look on Qoo10, Shopee or AliExpress) as well as in select personal mobility device (PMD) stores (WAREHOUSESG and Falcon PEV are just two of the many).
#2 Bell and lights
Image credit: Pixabay
These may sound boring, but are extremely important to have installed! Just as you would switch on headlights when driving or biking at night, adding front and rear lights to your PMD helps pedestrians keep aware of your whereabouts as you approach them to pass or overtake. PMD riders often forget that despite their speed, those on foot hold priority on footpaths. Adding such safety features to your e-scooter will make it safer not only for others, but for yourself!
#TiqOurWord Getting an e-scooter is a big investment, making protection all the more important. Did you know that you can cover yourself and your means of transport with an appropriate insurance plan? Tiq's ePROTECT personal mobility insurance plan protects you against injury or in situations of damage to third-party property. Learn more here.
#3 Handlebars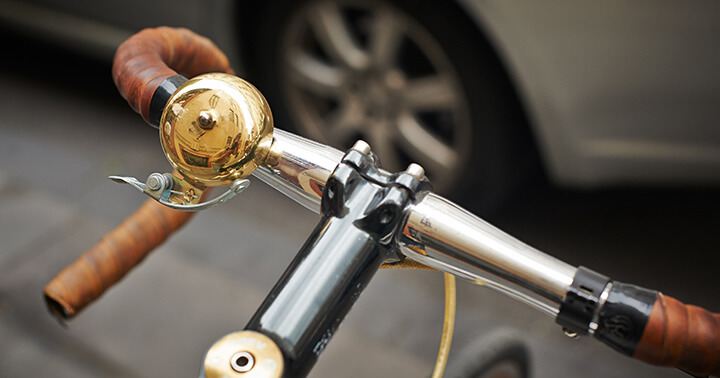 Image credit: Pixabay
Ah, that sense of pride you feel as you take the reins of your trusty (electronic) steed. From colourful party streamers to a down-right retro look, there are a million ways you can turn heads with your handlebars.
You'll be holding on to these for the entirety of your journey. If your e-scooter's handlebars don't already provide good cushioning, ventilation or grip, you can purchase replacements online from some PMD stores like Falcon PEV and Scooter Hut. With PMDs increasing in popularity even outside Singapore, many overseas suppliers offer a wide selection of colourful options with worldwide shipping.
#4 A good lock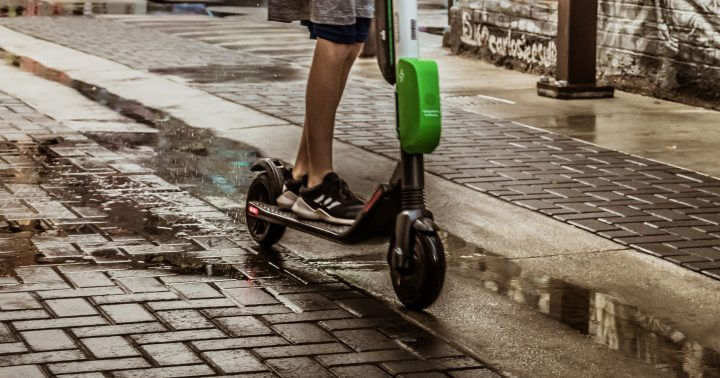 Image credit: Pixabay
Having to secure such an oddly shaped device means normal bicycle locks won't cut it. Get a specialised lock to protect your e-scooter. A lot of the commercially available models are sleek and fasten seamlessly to the mast of your scooter. One reliable option is the Foldylock, compact and attachable to the e-scooter's frame. You may also consider disc brake locks, designed to immobilise the front wheel of your e-scooter and complete with an anti-tamper alarm. Be it a coffee run or a quick trip back indoors for some forgotten item, park your e-scooter outside with peace of mind.
#5 Trolley wheels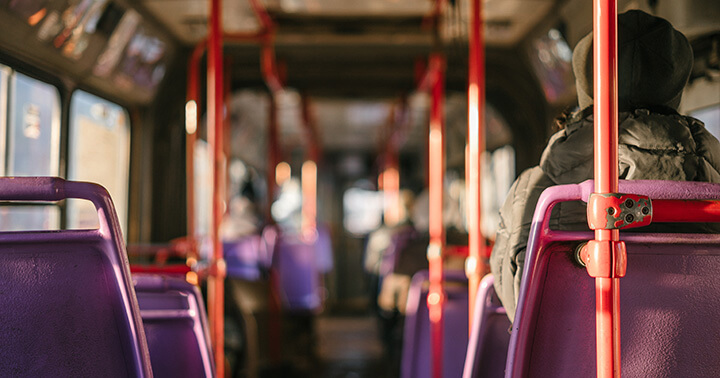 Image credit: Unsplash
You got yourself an e-scooter for convenience and it gets you around just fine, but remember – it isn't the lightest thing! Once you arrive at your destination, transporting your e-scooter can be a challenge if you don't have somewhere to leave it. Now, gone are the days of envy for unicycle riders – you too can trolley your PMD in crowded places with a set of attachable wheels. A handy addition since e-scooters are only allowed on public transport when folded!
Stay safe on the streets!
Customisations are so much fun! But remember as you experiment that safety is the most important – both while you make changes to your e-scooter and while commuting. Be extra-careful when handling electrical components… and of course, don't charge your e-scooter overnight! With our little list of practical modifications, we wish you a safe ride on your unique e-scooter!
[End]
Information is accurate as at 24 June 2019. This policy is underwritten by Etiqa Insurance Pte. Ltd. (Company Reg. No. 201331905K).
Tiq by Etiqa Insurance Pte. Ltd.
A digital insurance channel that embraces changes to provide simple and convenient protection, Tiq's mission is to make insurance transparent and accessible, inspiring you today to be prepared for life's surprises and inevitabilities, while empowering you to "Live Unlimited" and take control of your tomorrow.
With a shared vision to change the paradigm of insurance and reshape customer experience, Etiqa created the strong foundation for Tiq. Because life never stops changing, Etiqa never stops progressing. A licensed life and general insurance company registered in the Republic of Singapore and regulated by the Monetary Authority of Singapore, Etiqa is governed by the Insurance Act and has been providing insurance solutions since 1961. It is 69% owned by Maybank, Southeast Asia's fourth largest banking group, with more than 22 million customers in 20 countries; and 31% owned by Ageas, an international insurance group with 33 million customers across 16 countries.
Discover the full range of Tiq online insurance plans here.