For most millennials new to the games of #adulting, living life by the #YOLO mantra, life insurance might not be something that's high up on your priority list, until Forrest Gump's famous words hit home, "My mum always said life was like a box of chocolates. You never know what you're gonna get." Our commitments in life increase as we transit through different life stages. Having a back-up plan such as life insurance can help to minimise losses in unexpected situations. From early adulthood when you've just embarked on your career to settling down and retirement planning, here's our handy guide on the life insurance hacks you'll need for each stage of your life!
Life Insurance Hacks #1 for early adulthood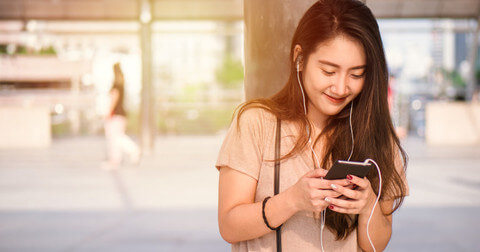 There is a popular saying about age that 30 is the new 20, but just because marriage, work and kids are happening later in life does not mean that your 20s is a throwaway decade. Clinical psychologist Meg Jay advises that this is the period where one should start planning and making the most of your life. "30 is not the new 20."
For the young and carefree
It all boils down to your priorities. You may want to consider term life insurance, which provides life coverage for a certain period and are generally more affordable. For your information, when you're younger, you are generally healthier and your perceived health risk is lower. This can affect your life insurance premiums and coverage, which is why it is also recommended to buy whole life insurance at a younger age. To know the difference between term life and whole life insurance, read this.
For couples planning a wedding
We're pretty sure you hope it's a once-in-a-lifetime event, so good planning will actually help you to have a memorable wedding, which is also affordable. If you are planning to get hitched in the next 3 – 5 years, an insurance savings plan with flexibility can help you to save towards your goal. Before you start planning for your wedding, read this and you may be able to save up to S$28,000!
Life Insurance Hacks #2 for adulthood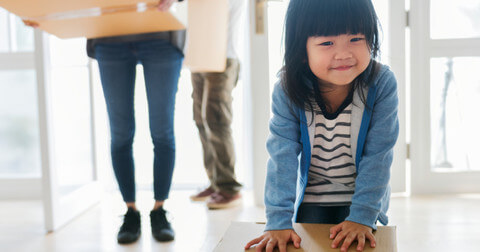 What is the defining decade of adulthood? At what age are you really an adult? According to this research, most people don't feel like they are actually "grown up" until they are 29 years old. At this life stage of adulthood, you are likely to have done these or are planning to get your first house, become a parent, and take out a life insurance.
For Aspiring Homeowners
Home ownership is strongly valued by young people in Singapore but affordability could be an issue. Chances are, you would be taking up housing loans. If you're a homeowner, it seems like a no-brainer to get mortgage insurance but that is not your only option. There are some people who'd choose term life insurance over mortgage insurance and one of the main reasons is the flexibility in the form of a fixed sum payout. Whereas that payout for mortgage insurance is attached to housing debt, term life insurance offers a fixed sum payout based on the amount that you have insured for. This means that you can buy sufficient coverage to meet all of your family's needs, and not just the repayment of the mortgage. If you are contemplating between the various insurance options, read this to find out more on the backup options for your housing loans.
For Those with Family Commitments
At this stage, those with family commitments should also ensure that your spouse and child(ren) are sufficiently protected with a health insurance, so as to guard against any hefty medical bills. If not, you may consider purchasing an optional Critical Illness add-on, otherwise known as a rider for your life insurance plan under DIRECT – Etiqa term life or DIRECT – Etiqa whole life insurance. This rider allows you to make the most out of your insurance, depending on your needs while closing the protection gap that could cost you more!
Life Insurance Hacks #3 for mature adulthood
As you hit your 40s, the life stage typically known as mature adulthood, you're likely to have entered your 'peak earning' phase in life. As a financially-savvy millennial, you probably have your retirement plans in mind. Even as you go about building your investment portfolio and income streams for old-age, take caution of the potential risks you could possibly face.
For those working towards retirement
Murphy's Law is maddening true; "whatever can go wrong will go wrong." What happens if you lose your job when you are middle-aged? That'd probably be a nightmare for many of us who have commitments such as mortgage loans, dependents, car loans, etc. At this stage, you're likely to have some form of life insurance in place, and it is important to ensure that you have sufficient coverage. If not, you should seriously get more information on how you can better insure your life and those that are dependent on you.
For investors who wants to save smarter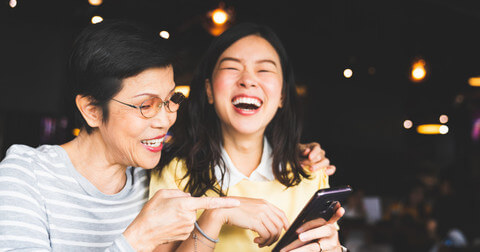 It is prudent to diversify your investment portfolio with different instruments of varying risks. At this stage, you may consider a universal life insurance such as ELASTIQ Whole Life Insurance Savings Plan  by Etiqa Insurance. ELASTIQ is the first-of-its-kind Whole Life Insurance Savings Plan that offers a guaranteed interest rate of 1.80% p.a. for the first 3 years, while providing you the flexibility of topping up anytime and withdrawing your funds without penalty and interest clawback after 90 calendar days.
Here's your life hack – you can save towards your dream retirement earlier while enjoying liquidity in your funds given ELASTIQ's flexibility! If no withdrawal has been made from your account for the past 36 policy months, you'll receive an additional loyalty bonus of 0.3% of the average monthly account value in every 3 years. What's more? ELASTIQ provides life insurance coverage for the policyholder.
What's in line for you?
In short, transitioning to new stages in life can be exciting and yet daunting. Each life stage brings you fresh experiences that you can look forward to but this also means taking charge of your life by making informed decisions.
Relook at your protection gap with a useful protection gap calculator provided by The Life Insurance Association of Singapore (LIA Singapore) to help you calculate if you are getting sufficient coverage. Be it just stepping out to the workforce, settling down or planning ahead for your retirement, we hope our hacks can help you gain a clearer picture of understanding the risks in life and how you can bridge the protection gap for yourself and your loved ones to make the most out of your life insurance purchase!
[End]
As buying a life insurance policy is a long-term commitment, an early termination of the policy usually involves high costs and the surrender value, if any, that is payable to you may be zero or less than the total premiums paid. This policy is underwritten by Etiqa Insurance Pte. Ltd. (Company Reg. No. 201331905K). Protected up to specified limits by SDIC.
Information is accurate as at 12 November 2019. This content is for reference only. You should seek advice from a financial adviser before deciding to purchase the policy. If you choose not to seek advice, you should consider if the policy is suitable for you. This advertisement has not been reviewed by the Monetary Authority of Singapore.
Tiq by Etiqa Insurance Pte. Ltd.
A digital insurance channel that embraces changes to provide simple and convenient protection, Tiq's mission is to make insurance transparent and accessible, inspiring you today to be prepared for life's surprises and inevitabilities, while empowering you to "Live Unlimited" and take control of your tomorrow.
With a shared vision to change the paradigm of insurance and reshape customer experience, Etiqa created the strong foundation for Tiq. Because life never stops changing, Etiqa never stops progressing. A licensed life and general insurance company registered in the Republic of Singapore and regulated by the Monetary Authority of Singapore, Etiqa is governed by the Insurance Act and has been providing insurance solutions since 1961. It is 69% owned by Maybank, Southeast Asia's fourth largest banking group, with more than 22 million customers in 20 countries; and 31% owned by Ageas, an international insurance group with 33 million customers across 16 countries.
Discover the full range of Tiq online insurance plans here.