We'd never have thought that home is a place of danger but unexpected events such as a pest infestation or home fires have happened before, and it can happen to anyone. Unsure about the potential risks or safety problems at home? Let's work it out together with the above image and learn how we can stay safer at home. Remember, it is better to be safe than sorry!
1. Locked out
Being locked out of home is pretty common, but situations can range from funny and exasperating to life-threatening. Imagine a broken key in the lock preventing you from getting indoors to rescue your elderly parent who had fallen down. To avoid such situations, practise proper door lock maintenance such as annual lubrication and always handle your door with care.
F.Y.I. The average cost of locksmith in Singapore ranges from S$50 to S$100 for repairing and changing a lock, and up to S$150 for changing a doorknob. Some comprehensive home contents insurance, such as Tiq Home Insurance, offer emergency home assistance that cover locksmith solutions so that you do not need to fork out the extra expenses.
2. Burglary!
In 2019, there are 279 recorded cases of housebreaking and related crimes in Singapore. Although this number has declined in the first half of 2020 (with COVID-19, circuit breaker and safe distancing measures), low crime doesn't mean no crime.
If your house gets broken into, the damages can be substantial – be it physically, financially or psychologically. Vigilance is key, so don't take security for granted! Lock the doors when you are sleeping or outdoors, and be mindful of strangers who loiter around.
For residents who are staying in a HDB unit, you are likely to be covered under the Basic Fire Insurance plan. It would do good to check if losses arising out of theft and burglary are covered. If not, a comprehensive home contents insurance usually covers this. For example, Tiq Home Insurance by Etiqa covers 30% of the content sum insured for valuables and up to S$750 for loss of money in the event of an insured event such as a burglary. Learn more here.
3. E-Commerce scams and cyber crimes
Some kettles may shriek when the water starts to boil, indicating that it is time to turn off the stove and remind one of the potential risks of getting scalded. Yet, there are certain risks and damages that go undetected until it is too late.
In the first half of 2020, e-commerce scam cases increased by 73.8% and the total amount cheated increased to S$5.4 million in the first half of 2020, from S$1 million in the same period in 2019.
The idea of losing tens of thousands of dollars just by "shopping online" or "logging in to your Internet banking account" can be unconceivable but phishing websites and online scammers are present, and increasing. Thought you're safe at home with physical walls around you? Think again.
As long as you are connected to the Internet, there are certain cyber risks so it is important to practise caution. Here's what you can do: read up on cyber security in simple terms and how you can stay safe from online scams for a start.
For added protection, Tiq Home Insurance also offers an optional add-on for Personal Cyber Protection for you and your household at a discounted rate.
4. Water damage
Water damages can easily occur, commonly originating from washing machine overflow, a dishwasher leakage, broken/leaking pipes, flood waters or clogged toilets. While this may not be a life-threatening issue, it is a hazard that can be dangerous, costly and frustrating.
According to Health Promotion Board Singapore, about one-third of elderly Singaporeans aged 60 and above have recurring falls, and many falls happen at home. Water leakage usually results in slippery floors that easily cause the elderly and young ones to slip.
Such mishaps at home is more common than you think. Besides that, can you imagine the inconvenience of cleaning up after a water damage or a water disruption? Previously, a burst pipe in Potong Pasir leaves homes without water for several hours, and just a few months back, there was a pipe leak at Marsiling. Don't underestimate the importance of proper maintenance, and always be prepared for the unexpected.
Comprehensive home contents insurance covers damages to your renovation and furniture in insured events such as leaking pipes. For Tiq Home Insurance, we take it a step further by providing Emergency Home Assistance (EHA) – a 24-hour one-stop home repair service (including plumbing!) that covers up to S$200 per event and up to 4 events per year. We help you to arrange the home repair service and we pay for it!
5. Fire accidents
A total of 1,168 fire incidents occurred in residential premises (private and public) in 2019, and unattended cooking was the most common cause of residential fires. Last September, a fire broke out in a kitchen of a Toa Payoh flat due to unattended cooking and her daughter was home alone. Thankfully, there were no reported injuries. Practise mindfulness when cooking and keep your stove well-maintained.
For those of you who are looking to protect your brand new shiny home appliances, check out the optional add-on benefit here.
6. Blackout!
With remote working being the new normal since 2020, some of us are still working from home. Imagine a blackout while you were typing zealously and you did not save your document… or if you were in the midst of showering when the water heater no longer works because of a short circuit.
Well, if you need an electrician, this is covered under Tiq Home Insurance's EHA (mentioned above).
While we are on the subject of home electricity, note that damaged electric wiring and sockets (commonly in old homes) can cause fires too. Regular checks are recommended.
7. Pest Infestation
Pest infestation can happen, even if you keep your home clean and tidy. Think it won't happen to you? You need to read this.
8. Broken glass
Did you know that tempered glass has a risk of spontaneous shattering, which is caused by the expansion of nickel sulphide crystals in the glass over time? Over the years, there have been reports on shattered glass at home and some of them have caused injuries. Many people are unaware that most comprehensive home contents insurance (Tiq Home Insurance included!) cover accidental breakage of mirrors and fixed glass.
9. Building structure, fixture and fittings
We are no stranger to Singapore's unpredictable weather but in recent years, heavy downpour and strong winds have caused trees to topple, damaging cars and housing board blocks!
Some residents were affected by broken windows, fallen kitchen cabinets and doors were blocked by fallen tree branches. Since we cannot predict such accidents, a home contents insurance will come in handy at times like this.
There's just no place like home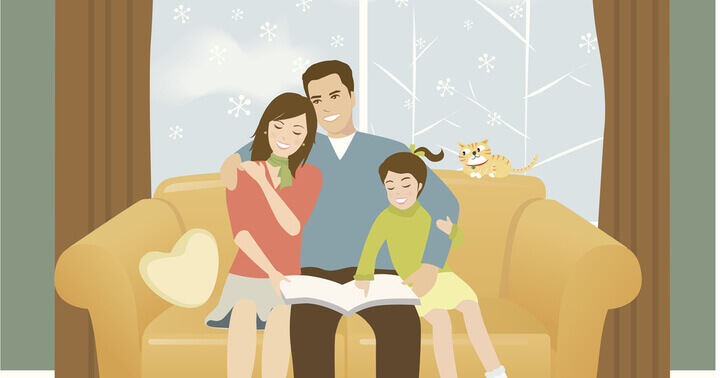 Regardless for fun or work, at the end of a long day, most of us look forward to relaxing at home. While you are resting in the comfort of your home this evening, do think about these safety risks and practise greater vigilance to protect your home and all that you love.
[End]
Information is accurate as at 18 January 2021. This policy is underwritten by Etiqa Insurance Pte. Ltd. (Company Reg. No. 201331905K). Protected up to specified limits by SDIC.
Tiq by Etiqa Insurance Pte. Ltd.
A digital insurance channel that embraces changes to provide simple and convenient protection, Tiq's mission is to make insurance transparent and accessible, inspiring you today to be prepared for life's surprises and inevitabilities, while empowering you to "Live Unlimited" and take control of your tomorrow.
With a shared vision to change the paradigm of insurance and reshape customer experience, Etiqa created the strong foundation for Tiq. Because life never stops changing, Etiqa never stops progressing. A licensed life and general insurance company registered in the Republic of Singapore and regulated by the Monetary Authority of Singapore, Etiqa is governed by the Insurance Act and has been providing insurance solutions since 1961. It is 69% owned by Maybank, Southeast Asia's fourth largest banking group, with more than 22 million customers in 20 countries; and 31% owned by Ageas, an international insurance group with 33 million customers across 16 countries.
Discover the full range of Tiq online insurance plans here.