Home insurance for what? There are merits to having a comprehensive yet flexible home insurance that complements your fire insurance. We tell you why below.
In recent months, there is an increasing number of residential fires occurring in Singapore but that's not the only reason to get home insurance. From pest infestations to fatal falls and natural disasters, your home could be more dangerous than you think! Let's take a look at some real life situations and tips to prevent these home accidents with our best effort. Read on!
Home incidents you wish would never happen to you
1. Pests, pests, pests!
Rat infestations in housing estates are not new in Singapore. In fact, there have been reported incidents in Nee Soon South, Bukit Batok, Clementi, etc.
In 2019, residents of an HDB block along Clementi Avenue 5 became victims to the rodents. One of their neighbours on the fourth storey cluttered the corridor with miscellaneous items, leading to a rat infestation. Imagine having to live with the noisy and filthy rodents that carry disease and bacteria. Let's not forget that they can nibble through packaging and spoil your furniture too.
Last December, the "neighbours from hell" in Fernvale struck again, breeding cockroaches, worms, and birds at the staircase landing of a housing block. Amidst our urban living environment in Singapore, what we do in our home can easily affect our neighbours and vice versa. Even if you keep your home spick and span, you are not immune to a pest infestation or even a home fire.
Nonetheless, with the right home insurance, you can be covered for such a situation. Tiq Home Insurance provides 24/7 Emergency Home Assistance (EHA) that covers four common emergencies – one of which is pest control issues. A complimentary benefit for plans of 3 years or more, EHA also covers plumbing, electricity, locksmith. No Emergency Home Assistance? You are missing out!
2. Home fires (that spread from your neighbour's home)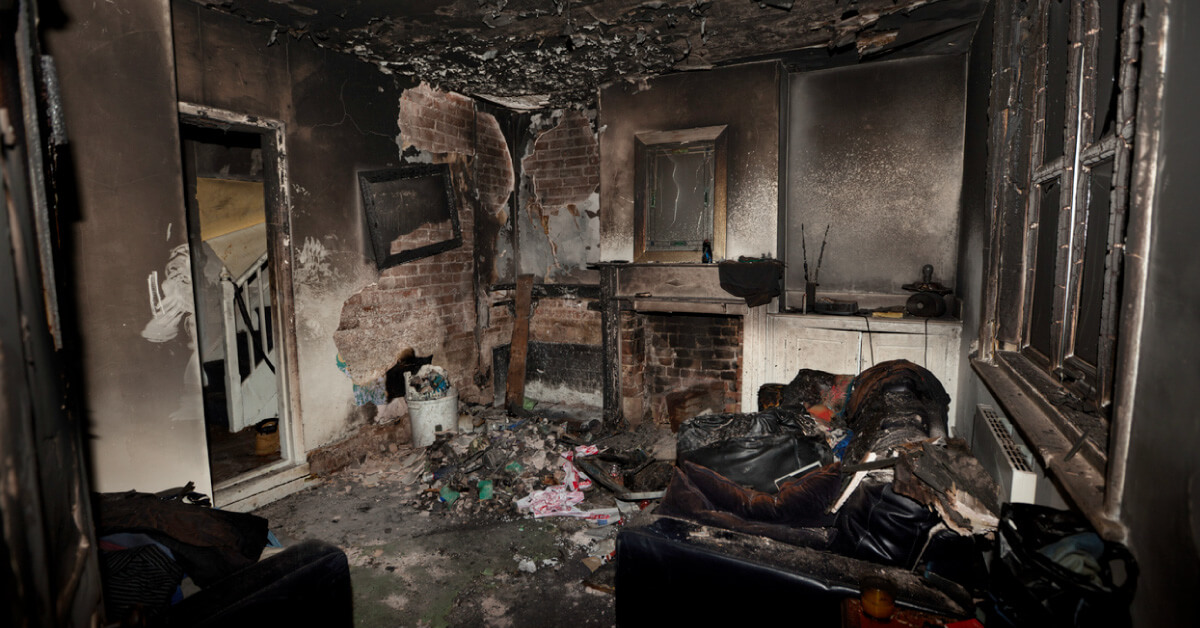 Remember that fateful night in January this year? In the span of 12 hours, three separate fires ravaged HDB blocks across Singapore, at Tampines, Bedok and Telok Blangah. The fire at Telok Blangah engulfed the entire unit, and firefighters found an unconscious woman lying on the floor of the unit directly above the fire. Another woman was found conscious with smoke inhalation injuries. Shortly after the fire incident, a 73-year-old man who stayed in the unit where the fire started, was arrested for mischief by fire.
Fire accidents can happen for any reason. While we can be extremely careful, we can't control accidents from happening. If a fire breaks out in a 4- to 5- room HDB flat and destroys everything, the cost to rebuild your home can be as much as S$150,000. However, if a fire in your home destroys your neighbour's home, the compensation costs can go up to S$500,000!
However, if you have a comprehensive home protection plan such as Tiq Home Insurance, you will be covered in such an event. What's more, you won't find yourself stranded as you are also covered with an Emergency Cash Allowance of up to S$5,000 if your home is uninhabitable in the case of a fire accident.
3. Shattered glass and mirrors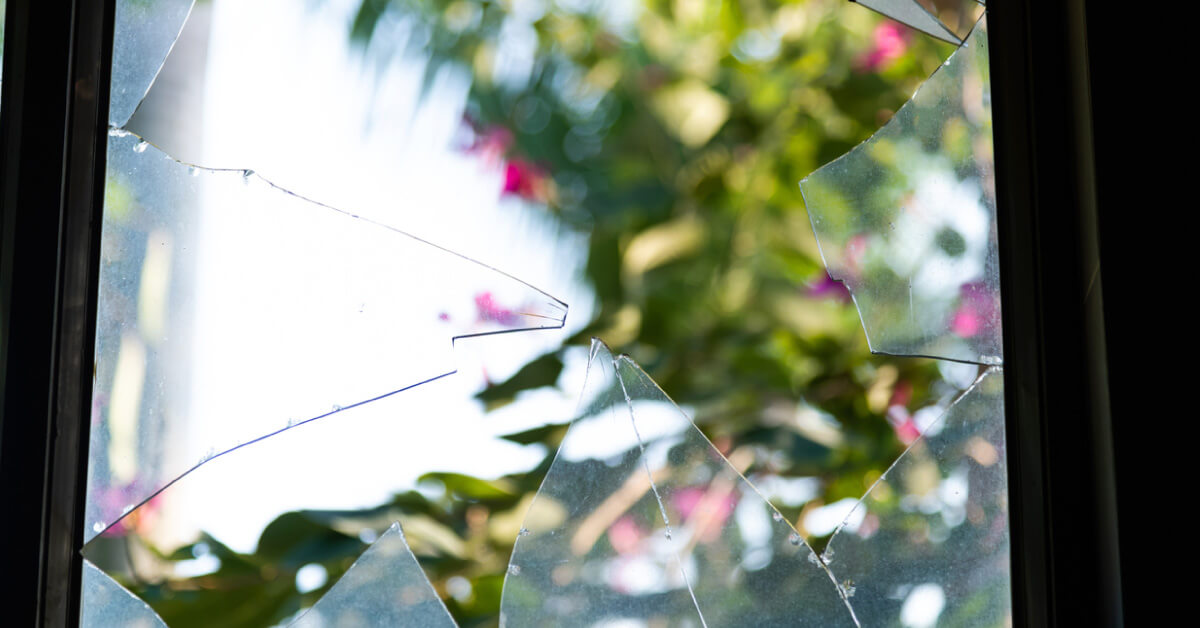 Injuries can happen at home anytime, and it's not always because of a fire. In fact, back in 2012, Singapore's first trauma registry report shows that 1,484 were injured around the house. When compared with accidents that occur on the roads, it was found that home accidents put more people in hospital!
Do you recall that incident where a glass table "exploded" during a steamboat dinner? Glass-shattering incidents at home are not new. In 2018, a glass shower door shattered on two children. Last year, a homeowner had a close shave at home when his glass door shattered. Thankfully, nobody was injured.
Homeowners should seriously consider the materials used for your home furnishing. If you are keen to have glass furniture such as hanging mirrors, glass doors or tabletops, it's important to engage a professional to handle the installation. You should also do your due diligence to learn how best to handle and maintain the furnishing.
For added 'protection' because accidents do happen, you should get home protection such as Tiq Home Insurance that covers accidental breakage of mirrors and fixed glass.
4. Serious fall injuries
Earlier this year, a local television presenter shared that her 5-year-old son had a home accident that required stitches on his head. The poor boy lost his balance when running out of the toilet and hit against the door frame, causing a cut.
Note that personal accidents are not usually covered under home insurance. F.Y.I. Some home insurance offers coverage for personal legal liability and accidental death instead.
5. Falling trees and branches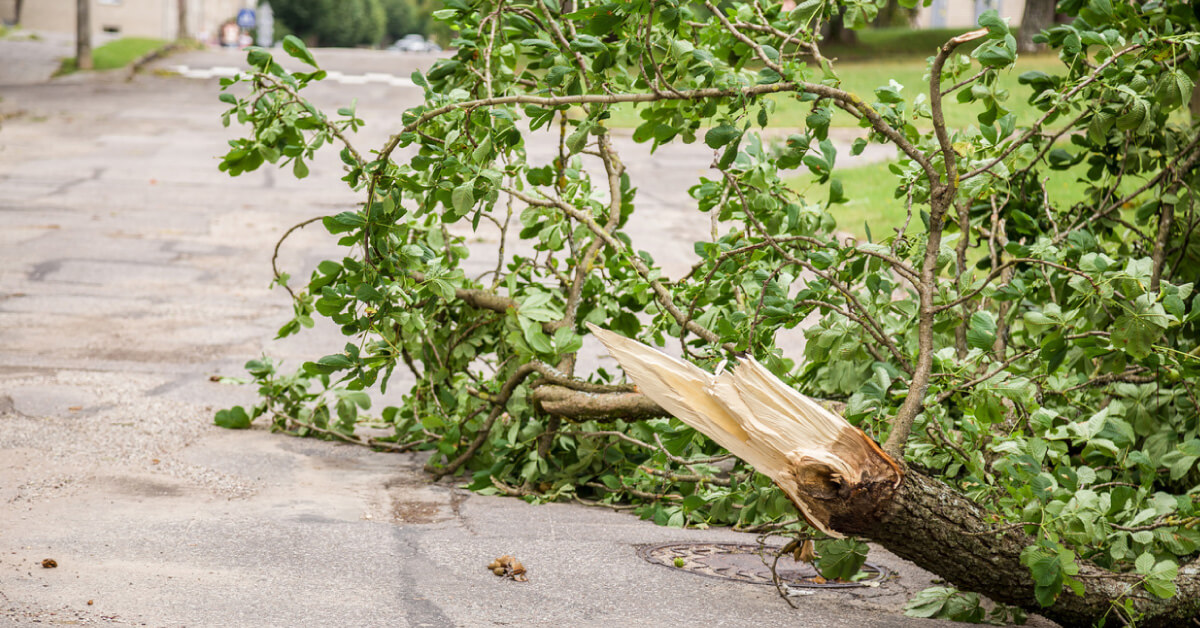 What are the chances of your home being damaged by a fallen tree? Think it won't ever happen to you? Well, the residents at Kismis Court condominium in Toh Yi Road probably thought so too, that is before a 4-storey tall tree fell and caused significant damage to four units and three cars; i.e. dented balcony railings, damaged bathroom window, damaged roof tiles, etc. The repair costs could go up to thousands of dollars.
Earlier in February this year, several trees fell in a Punggol estate following a thunderstorm. While Singapore does not have major natural disasters such as earthquakes or tornadoes, torrential rain during the monsoon season may cause trees to uproot or fall, and if it happens to go in the direction of your home… It helps to be insured. F.Y.I. Tiq Home Insurance insures your home against falling trees and branches. 🤓
6. Floods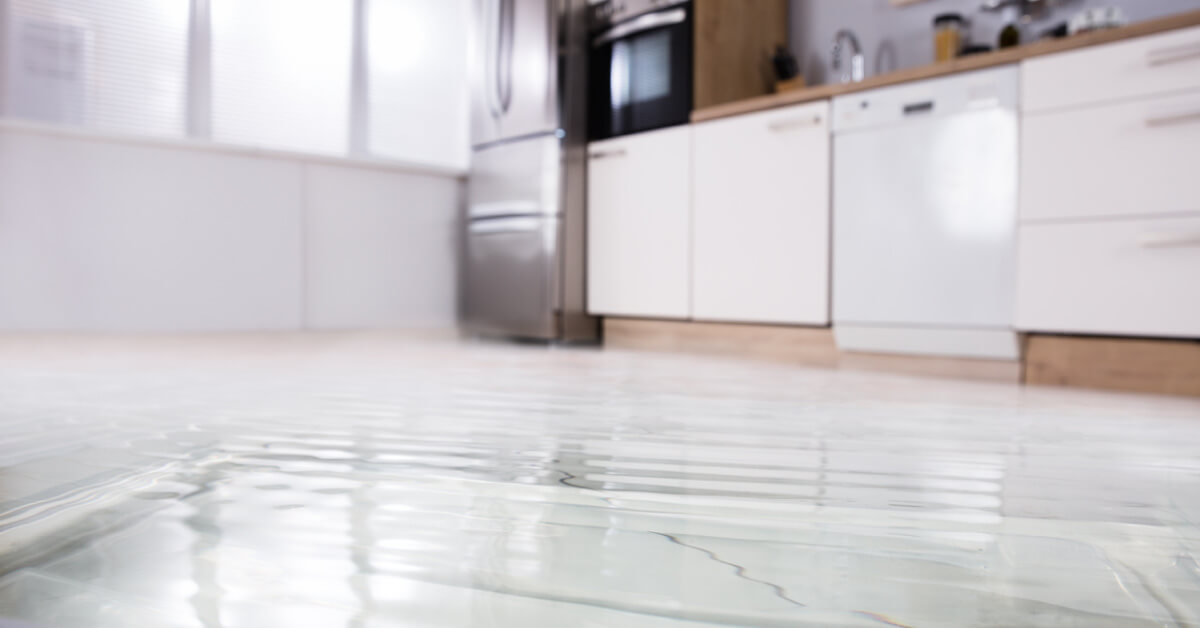 Despite being a first world country, Singapore is still susceptible to flooding that may lead to water damage in homes. Some areas especially prone to flooding are Bukit Timah, Tiong Bahru and River Valley, Farrer Park and Jalan Berseh, Commonwealth, Queenstown and Pasir Panjang.
Last September, an Eng Kong Place resident was caught by surprise when her house was flooded during a heavy rainfall. The water destroyed electrical appliances and cables, as well as her carpet, resulting in several thousand dollars worth of damage. A comprehensive home insurance will come in handy in such a situation.
We can't control the weather but we can take precautions against floods at home. During intense rainfall, residents who are staying at landed properties can set up flood protection devices, such as portable flood barriers and floodgate barriers.
If a flood starts in your home, don't try to pull out any plugs in areas that are already wet as you might be electrocuted. Instead, switch off the power via the fuse box.
Choosing a suitable home insurance
COVID-19 has brought greater acceptance towards more flexible working arrangements, which allows us to spend more time at home. Don't you want to ensure a safer home environment for you and your loved ones? Fire insurance alone is not enough.
From S$28 per year, Tiq Home Insurance is recognised as the best value home insurance for both private properties, HDB flats and even for tenants at ValueChampion. Also, it is the most popular home insurance on Seedly based on real user reviews! For a limited time only, you can get 15% off Tiq Home Insurance. Register your interest now or get a quote here! Terms apply.
Lastly, everyone wants to get the best value but before you decide, read this step-by-step guide on how to choose a suitable home insurance. Unsure if you should switch your home insurance plan when it expires? We've got you covered here too.
[End]
Information is accurate as at 23 June 2022.
The information and descriptions on this website are provided solely for general informational purposes and do not constitute any financial advice. It does not have regard to the specific investment objectives, financial situation and particular needs of any persons.
This policy is underwritten by Etiqa Insurance Pte. Ltd. (Company Reg. No. 201331905K). Protected up to specified limits by SDIC.
Tiq by Etiqa Insurance Pte. Ltd.
A digital insurance channel that embraces changes to provide simple and convenient protection, Tiq's mission is to make insurance transparent and accessible, inspiring you today to be prepared for life's surprises and inevitabilities, while empowering you to "Live Unlimited" and take control of your tomorrow.
With a shared vision to change the paradigm of insurance and reshape customer experience, Etiqa created the strong foundation for Tiq. Because life never stops changing, Etiqa never stops progressing. A licensed life and general insurance company registered in the Republic of Singapore and regulated by the Monetary Authority of Singapore, Etiqa is governed by the Insurance Act and has been providing insurance solutions since 1961. It is 69% owned by Maybank, Southeast Asia's fourth largest banking group, with more than 22 million customers in 20 countries; and 31% owned by Ageas, an international insurance group with 33 million customers across 16 countries.
Discover the full range of Tiq online insurance plans here.