Tiq Personal Accident insurance protects you and your loved ones financially when you are unable to work due to a severe injury or illness. It can cover your lost income or pay you a lump sum payment in the event of an accident that causes you permanent disability.
People often place emphasis on life insurance, critical illness cover, and health insurance as must-have policies. It's great if you are covered in these aspects but let's not overlook a personal accident plan.
You should note that most life insurance does not cover medical treatments or outpatient expenses due to injuries like an accident plan does. Also, if you are thinking of relying only on Medishield Life, there are claim limits, deductibles and co-pay requirements, which means you may have to fork out extra cash in certain circumstances.
Think the coverage offered by your employer under a group insurance policy is sufficient? There's usually an insurance limit, and your coverage will cease when you leave the company – something that is likely to happen if you fall ill severely.
Tiq Personal Accident by Etiqa can bridge this protection gap. It is also a great option for self-employed people and gig workers. Wondering what makes our personal accident plan so special and what benefits you can get? Here's just a few reasons of why you would love Tiq Personal Accident:
1. You don't need to do a medical check-up
If you are just stepping into the world of insurance, you may not know that a medical check-up is a common requirement for some insurance policies. Thankfully, a personal accident policy such as Tiq Personal Accident does not require a health check, which means you can be covered quickly – minus the time, hassle and extra costs of a potentially expensive visit at the medical centre.
Using smart technologies to make insurance easy to buy, fast to claim, Tiq is the digital channel of the award-winning local insurer, Etiqa Insurance Singapore. Here's what our customers are saying about our online personal accident plan.
2. Tiq Personal Accident covers you 24/7 wherever you are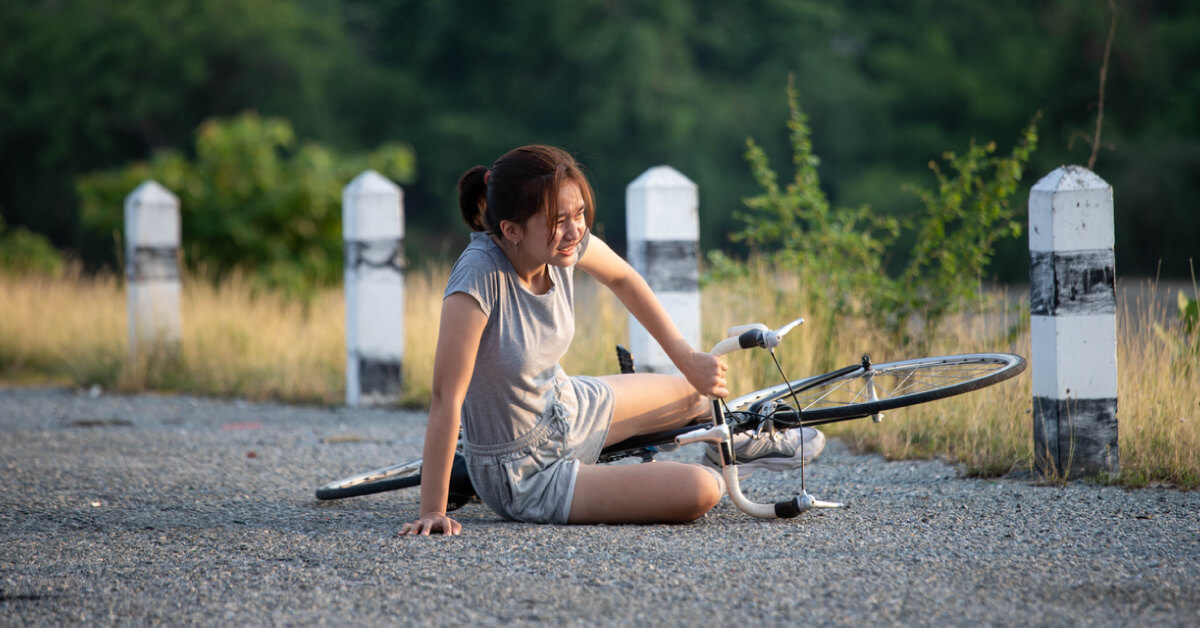 Tiq Personal Accident offers protection around the clock, 24 hours a day, 365 days a year, wherever you are. It covers you as you go about your daily routine; when you commute to and fro work, while you are working or resting, and even when you are overseas.
With the increasing number of workplace fatalities in Singapore, a personal accident plan is crucial for self-employed or gig workers that often don't have income protection or company benefits. It is also beneficial for those who have to travel frequently for work.
Imagine this: If you encounter an accident or major illness (touch wood!), wouldn't it be great if you can focus on recovery with the financial aid provided by your accident plan?
In this scenario, you don't need to worry about medical expenses or your livelihood during your treatment period. In the event of a sudden death, your family will not be left with debts or worries about living expenses. On the other hand, would you and your loved ones be able to cope if you are not insured?
Tiq Personal Accident offers three affordable plans that cover a wide range of benefits such as:
Medical expenses reimbursement – which can be used for TCM of a sub-limit at S$150 and physiotherapy expenses
Hospital Allowance if you are hospitalised
Coverage against 22 infectious diseases such as Dengue Fever, Hand, Foot and Mouth Diseases (HFMD)
Hospital cash benefit due to COVID-19
Home Recovery Cash benefit upon COVID-19 diagnosis – No hospitalisation is required!
Learn more about the full coverage here.
3. Affordable premiums with comprehensive coverage
Some people may notice that a personal accident plan costs less than life insurance. However, it is important to note that the two policies are not the same and it would not do good to choose one over the other. But we digressed.
There's much to love about the affordable premiums of Tiq Personal Accident, which starts from as low as S$245.79 per annum (before discount). In fact, this is one insurance plan with a premium that will not change as you get older. Each plan is renewable on an annual basis.
Pro-tip: If you manage to clinch this limited-time promo, you shall save 25% off the annual premiums, starting from S$184.34 per year. That's less than S$16 per month! Keen to get first dibs on the latest promotions? Scroll to the bottom of this page and subscribe now!
4. Coverage against 22 infectious diseases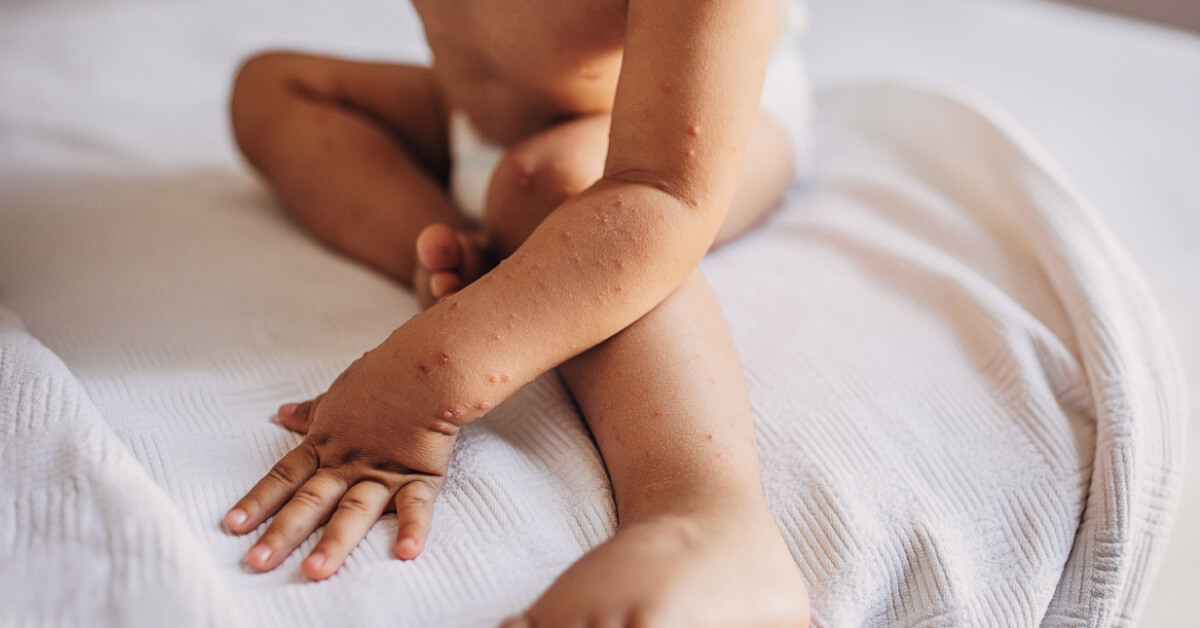 Infectious diseases have always been a health threat in Singapore with the likes of dengue fever and hand, foot and mouth disease (HFMD) and  tuberculosis. With COVID-19 giving us a wake-up call, having relevant coverage against infectious diseases can be reassuring, especially at a time when prices (including medical fees) are being driven north by inflation.
Tiq Personal Accident covers up to S$50,000 each for Death and/or Permanent Disablement due to Infectious Disease. If you are hospitalised due to any of the 22 infectious diseases* listed under Tiq Personal Accident, you can get up to S$2,000 for Inpatient Medical Expenses.
With our protection plan, one can also get up to S$750 COVID-19 hospital cash benefit if you are hospitalised locally due to COVID-19. That, as well as the S$50 COVID-19 Home Recovery Cash Benefit.
*Please read the policy wording for the full list.
5. Coverage for the inevitable
Despite encouragement to facilitate more conversations about death in Singapore, the end of one's life is often still a taboo topic that makes one uncomfortable. However, accidents and death do happen, sometimes when one least expects it.
By addressing this inevitable phase in life, one can take a rational approach that minimises personal regrets and financial challenges for our loved ones. Tiq Personal Accident offers a lump sum payout for Accidental Death and Permanent Disablement due to Accident. There's also a new benefit that covers Temporary Total Disablement up to S$20,8000 through weekly payouts so that one can focus fully on recovery without worrying about one's livelihood or other expenses incurred.  Learn more here.
Tiq Personal Accident: A plan for everybody
When you are young and healthy, it is easy to fall prey to optimism bias – aka a cognitive bias that causes someone to believe that they are less likely to experience a negative event.
Nonetheless, we are pretty sure that this cyclist didn't expect his bicycle to be caught in a drain grating that caused him multiple injuries. Nobody could anticipate or know that this toddler who fell when drinking from his water bottle would be injured so badly. The point is, accidents do happen and it can affect your physical, emotional and financial well-being.
Besides being more careful, a personal accident plan can help you to tide over financial difficulties during challenging times. Whether you are single, married or with children, Tiq Personal Accident has a plan for everyone – yes, including your child(ren). Learn more now.
[End]
Information is accurate as at 28 September 2022. This policy is underwritten by Etiqa Insurance Pte. Ltd. (Company Reg. No. 201331905K). Protected up to specified limits by SDIC. You should seek advice from a qualified adviser before deciding to purchase the policy. If you choose not to seek advice, you should consider if the policy is suitable for you. It is usually detrimental to replace an existing personal accident plan with a new one. A penalty may be imposed for early termination and the new plan may cost more or have less benefit at the same cost. Benefits of the policy will only be payable upon an accident occurring.
Tiq by Etiqa Insurance Pte. Ltd.
A digital insurance channel that embraces changes to provide simple and convenient protection, Tiq's mission is to make insurance transparent and accessible, inspiring you today to be prepared for life's surprises and inevitabilities, while empowering you to "Live Unlimited" and take control of your tomorrow.
With a shared vision to change the paradigm of insurance and reshape customer experience, Etiqa created the strong foundation for Tiq. Because life never stops changing, Etiqa never stops progressing. A licensed life and general insurance company registered in the Republic of Singapore and regulated by the Monetary Authority of Singapore, Etiqa is governed by the Insurance Act and has been providing insurance solutions since 1961. It is 69% owned by Maybank, Southeast Asia's fourth largest banking group, with more than 22 million customers in 20 countries; and 31% owned by Ageas, an international insurance group with 33 million customers across 16 countries.
Discover the full range of Tiq online insurance plans here.