Planning a trip to Japan and/or South Korea? Here's a quick guide on what you should consider when choosing your travel insurance.
 Choosing the right travel insurance for your trip is as important as getting your travel visa, flight tickets and accommodation. As there are varying potential risks at different destinations, it's wise to review your travel protection needs each time you plan to go on a trip, even if you have already gotten annual travel insurance.
There have been various travel updates on Japan and South Korea lately. Being popular destinations that Singaporeans love to visit, especially during the winter season, we've compiled a list of things to take note of for your future trip, and it's not just about travel insurance. Read on!
Where are you going and what's the risks?
Each destination, no matter how safe they appear to be, tends to pose some risks. Your purpose of the trip and your intended activities will also make a difference. Here are some questions to help you get started:
What is the crime rate in your intended destination?
Is public or private transportation relatively safe?
What's the rate of traffic accidents? Where?
Are there natural disasters that you should be concerned with?
Are medical facilities easily accessible and what's the costs for foreigners?
You've probably heard about pickpockets in certain European cities or the high crime rates in South Africa. In such cases, pay attention to your valuables and look at coverage for personal effects, loss of travel documents, etc.
Developed destinations usually provide world class medical facilities but treatment costs can be very high. You should ensure that you are adequately covered for overseas medical expenses, otherwise you may have to fork out extra cash. For places where medical facilities may not be easily available, being covered for emergency medical evacuation can save your life.
Terrorism acts have been taking place around the world randomly, even in low risks countries like Japan and South Korea. Unfortunately, such acts of terror could happen anytime and anywhere, hence it is covered by many travel insurers, including Tiq by Etiqa.
Things to consider for your Japan trip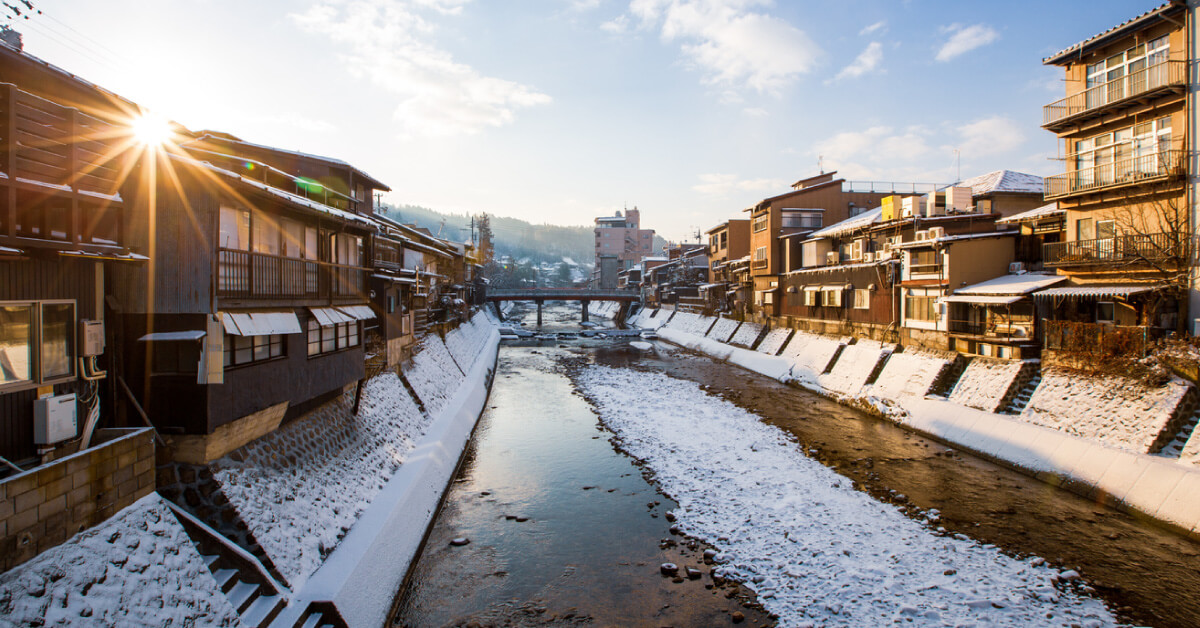 Filled with natural wonders, Japan – a top destination for Singaporeans – is known for providing unique experiences and travellers can be assured of easy accessibility, safety, good food, beautiful cultures and so much more. The only thing that travellers need to take precaution would be against natural disasters because of Japan's climate and topography. Besides earthquakes, Japan is vulnerable to typhoons, heavy snowfall, tsunamis at coastal areas, etc.
Earlier this year, heavy snow hit northern Hokkaido and north-eastern region of Tohoku and disrupted traffic. In March, an earthquake of 7.4 magnitude struck off the northeast coast of Japan, triggering blackouts and disrupted train services in wide areas, including parts of the greater Tokyo area. Travel insurance usually covers trip disruptions like this, easing travel stress in such unpredictable situations. It is also important to know what to do in an emergency when you are overseas.
Japan has been easing border restrictions and in the latest update, the country is expected to relax border control measures to be on par with the US, as well as resume visa-free travel and individual travel from October 11 onwards. For now, travellers can go on unguided package tours to visit the Land of the Rising Sun but note that you will need to apply for a visa in advance.
Daily cases of COVID-19 in Japan are falling and here's another piece of good news for Singaporeans: you are exempt from the pre-departure COVID-19 test if you have received your third vaccine shot. It is always better to be safe than sorry though, so keep your mask on at crowded places and don't forget to get travel insurance with COVID-19 cover.
Things to consider for your South Korea trip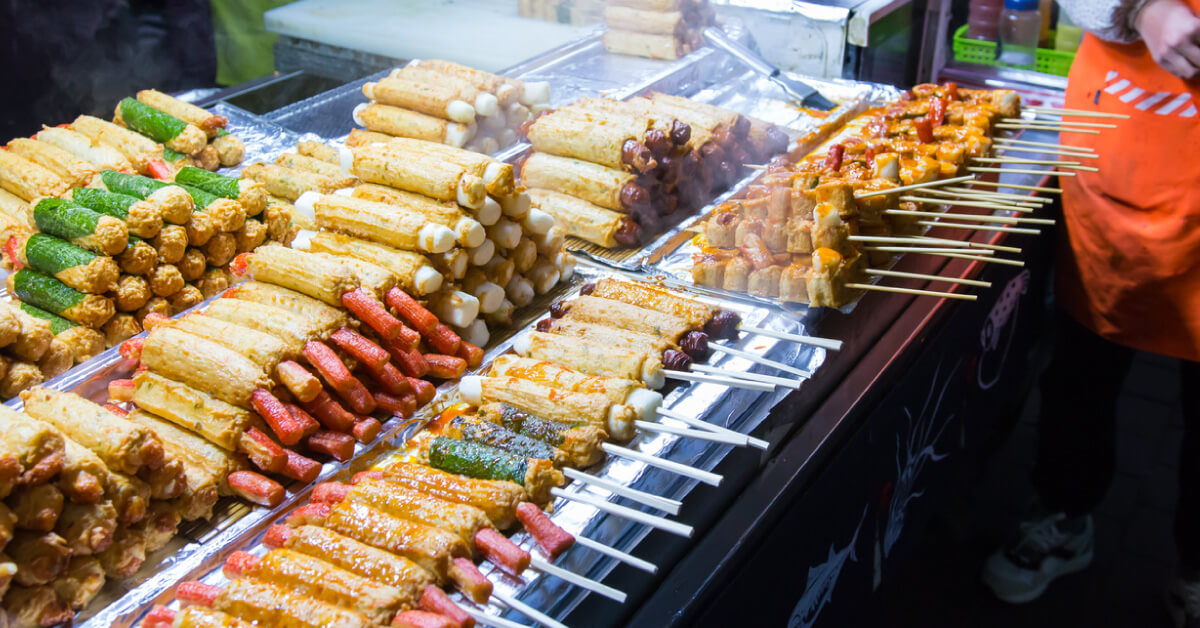 From bulgogi (marinated beef barbecue) to beautiful sceneries featured in popular Korean dramas, South Korea is another popular destination that Singaporeans like to visit. If you are planning to visit South Korea in the upcoming school holidays or for a winter getaway, do keep in mind that South Korea and North Korea are technically "at war".
The former lies on the southern half of the Korean Peninsula, and shares one of the world's most heavily militarised borders with North Korea. Tensions remain high even though military exchanges are rare. You may want to download the South Korean Government's 'Emergency Ready' app to stay updated on the latest developments. When selecting your travel insurance, it is best to have travel insurance that provides 24-emergency hotline support.
South Korea is still considered a relatively safe destination with a low crime rate. Still, you should watch your belongings, especially in big cities such as Seoul and Busan. One thing to note, large-scale gatherings and protests do take place, especially in the capital city. These can turn violet and it is best to avoid large public gatherings.
For travellers planning to visit South Korea between late June and late August, take note that this is the monsoon season with potential natural threats of flooding and mudslides. Like Japan, South Korea is vulnerable to natural disasters like earthquakes and tsunamis. As some of the places are rather remote with limited medical facilities, you may also want to ensure you are sufficiently covered for medical expenses and emergency evacuation benefits when getting your travel insurance.
While travellers are no longer required to present a negative pre-departure COVID-19 test result, travellers still need to take an on-arrival PCR test within 24 hours of their arrival and upload the result on the country's Q-code website. It is also good to know that new cases of COVID-19 in South Korea have been falling. For safety sake, you should still get travel insurance with COVID-19 coverage.
Tiq Travel Insurance offers optional COVID-19 add-on cover that provides the flexibility for travellers who require the extra protection before, during and after your trip. Learn more
What will you be doing?
Travel insurance can vary, but policies usually provide coverage for three things: protection for your financial expenses, protection for your well-being and protection for your personal belongings. Having a rough idea of what you plan to do can also help you to calculate risks, and derive how much you want to be insured, say for medical expenses and emergency evacuation benefits.
Planning to go on a foodie binge? Even in developed countries like Japan and Korea, certain food, especially those sold on the streets, may not be suitable for our palate. This may cause stomach discomfort or in a worst case scenario, food allergies and food poisoning. Hence, it is always wise to bring along some medications or ensure that your travel insurance covers an adequate sum for overseas medical expenses.
If you are an adventure traveller planning to partake in extreme sports activities such as skiing, ice skating or snowboarding, then you should see if these activities can be covered, and at what costs. Also, read the conditions for medical benefits instead of assuming you are covered for all medical treatments.
Things to consider for your Japan trip
There are so many unique experiences in Japan, from its delicacies to natural landscapes and quirky city sights. If you are planning to go during the upcoming winter season to enjoy sightseeing at Hakone or hot spring in Nagoya, bundle up and be mindful of catching a cold. Since Singaporeans are not used to climates of all four seasons, it is good to take precaution, especially with the prevalent COVID-19 cases.
For those planning to partake in adventure travel such as hiking in the Japanese alps or skiing in Niseko, do ensure that your travel insurance covers you adequately. If you are bringing your own sports equipment, you can consider adding on a Sports Equipment Protector to Tiq Travel Insurance to protect your gears.
For those taking public transport such as the high speed rail or long distance buses, do note the potential of travel disruptions due to natural disasters. Flight delays could be a problem too. Recently, several travellers from a Singaporean tour group experienced a 9-hour flight delay for their scheduled flight home. Flight delays are more common than you think and you should ensure that your travel insurance covers Travel Delay.
F.Y.I Tiq Travel Insurance – rated #1 by Seedly in Oct 2021 – includes an automated travel delay benefit. If you input your flight details when you are buying Tiq Travel, you will get paid upon a 3-hour flight delay (automatically), even without submitting a claim.
Things to consider for your South Korea trip
When it comes to South Korea, there are three things that come to mind: food, shopping and scenery. The variety of affordable street food boggles the mind and you may be keen to try everything that you see. However, do be mindful of what you eat to avoid food poisoning.
Travellers have also reported drink spiking, sexual assaults, etc. While travel insurance covers overseas medical expenses and personal accident, it is important to stay cautious at all times.
Those who are planning to self-drive in South Korea to visit all the beautiful scenic areas should be mentally prepared that the locals are speedy drivers. They drive very fast! It's best to get travel insurance that covers your rental car excess. This is available as an optional add-on for Tiq Travel Insurance.
Pedestrians should also be careful and try not to jay walk (it's illegal too). Note that the Republic of Korea has one of the highest rates of traffic deaths for a developed country. Also, be careful of taxi drivers trying to overcharge you; it is best not to use unofficial taxis.
For those planning to go shopping, i.e. stock up on beauty products, do note that there are counterfeit goods and you should exercise personal discretion. This is (unfortunately) beyond the scope of what's covered under travel insurance.
Also, be mindful of your belongings, especially in crowded areas. If you plan to have valuables with you or to do some luxury shopping, do ensure that your travel insurance coverage for Personal Effects is sufficient (just in case).
Who's travelling?
The risk level differs for different travel profiles. For example, when getting travel insurance for business travel, one may focus more on the 24-hour hour emergency hotline and personal effects benefits such as coverage for the laptop or important company documents as compared to those for leisure travel.
Will you be travelling alone or in a group? You can save more when you get your travel insurance as a family or group. Will you be bringing expensive equipment such as a DSLR camera, skiing equipment or even a Brompton bike? Check the coverage for valuables.
Most travel insurers do not cover claims resulting from pre-existing medical conditions while you're overseas. Not unless you buy a pre-ex plan, which is provided by selected insurers such as Tiq by Etiqa.
If you are a pet owner, you may want to get additional coverage for a pet hotel, just in case you experience a travel delay that prevents you from picking up your pet on time. Tiq Travel Insurance actually offers that, along with some other unique optional add-ons.
When and how long will you be travelling?
The duration of your trip will determine the cost of your travel insurance. It is recommended to buy your travel insurance once you have booked your flight tickets and accommodation.
Most travel insurance covers trip cancellation in case you are deterred by an emergency. However, not all policies offer this option – don't take it for granted. Also, trip cancellation benefits from different insurers have varying conditions.
Pay extra attention to your coverage period when buying your travel insurance. Do not follow your flight dates blindly. The return date on your travel insurance should be the day you arrive in Singapore (not your flight departure date from your destination).
Not all travel insurance covers your medical expenses after your trip, and there's usually a stipulated time to file your claims. It is very important to read through the policy documents prior to getting your travel insurance, especially if it is a big ticket trip such as Japan or South Korea.
You may like this:
Varying travel protection needs for each trip
As we resume travelling with increased awareness of COVID-19 and various other travel risks, travel insurance is a must. Your travel protection needs for each trip will differ and it's always good to review and plan ahead. Price should not be the only factor to consider when buying your travel insurance.
If you find this process of getting travel insurance to be too much of a hassle, you may wish to consider getting an annual travel insurance, especially if you know that you have multiple trips lined up for the year ahead. There's greater savings as well! Get a quote today!
[End]
Information is accurate as at 07 September 2022. This policy is underwritten by Etiqa Insurance Pte. Ltd. (Company Reg. No. 201331905K). Protected up to specified limits by SDIC.
Tiq by Etiqa Insurance Pte. Ltd.
A digital insurance channel that embraces changes to provide simple and convenient protection, Tiq's mission is to make insurance transparent and accessible, inspiring you today to be prepared for life's surprises and inevitabilities, while empowering you to "Live Unlimited" and take control of your tomorrow.
With a shared vision to change the paradigm of insurance and reshape customer experience, Etiqa created the strong foundation for Tiq. Because life never stops changing, Etiqa never stops progressing. A licensed life and general insurance company registered in the Republic of Singapore and regulated by the Monetary Authority of Singapore, Etiqa is governed by the Insurance Act and has been providing insurance solutions since 1961. It is 69% owned by Maybank, Southeast Asia's fourth largest banking group, with more than 22 million customers in 20 countries; and 31% owned by Ageas, an international insurance group with 33 million customers across 16 countries.
Discover the full range of Tiq online insurance plans here.