Sometimes, life gets a little boring. Eat – Sleep – Work – Repeat. You don't feel excited anymore and life is mundane. All of us experience that at some point in life. And that could be the reason why people like travelling so much. Travel often leads us to unknown territories and sometimes, out of our comfort zone – kind of like Alice going down the rabbit hole – to new discoveries and that buzz of excitement. If you are seeking some thrills in life, here's how to take it a notch higher. Take a deep breath and follow this starter guide for adventure travel in nearby destinations.
Kite-surf at Mui Ne, Vietnam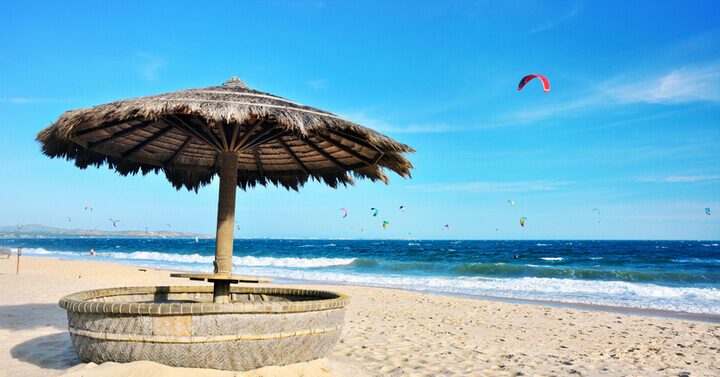 Imagine holding on to a giant kite and being propelled along the South China Sea like some sort of wind-manipulating superhero!
Known also as kiteboarding or kiting, kite surfing is an action sport that combines wind and surfing, with very high jumps, and speeds that can exceed 100 km/h. Sounds fun? The always windy Mui Ne in Vietnam is the to-go place with its dual seasons (May to October and late October to March), good wind conditions for 70% of the year and great affordability!
Other natural attractions of Mui Ne includes the red sand dunes and white sand dunes, and Fairy Stream. To get to Mui Ne, fly to Ho Chi Minh City and consider hiring an Easy Rider (motorcycle guide), private transfer or hop onto a bus that will take approximately 4-6 hours.
Swim with sharks at Karimun Island (Jawa, Indonesia)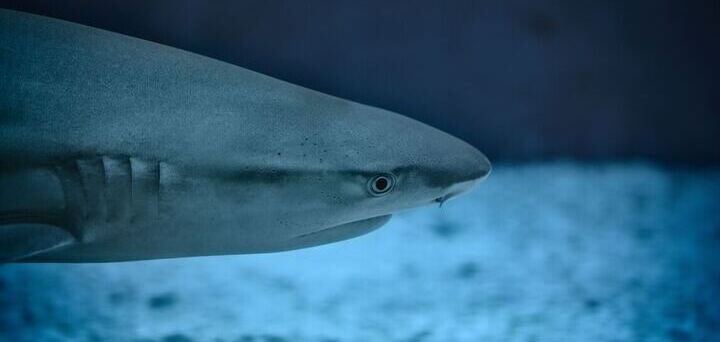 Image credit: Florian Klauer on Unsplash
Before you skip this idea, here's a fun fact: selfies are actually deadlier than shark attacks! With that out of the way, we recommend you head on down to Menjangan Besar Island, located south of Karimunjawa Islands in Central Jawa, Indonesia. Here, one can swim with sharks that are supposedly smaller than usual and non-aggressive towards humans. However, make sure that you don't have any wounds on your body before taking the plunge and ladies should avoid this activity while you are having your period.
Did you know? Karimunjawa is an untouched virgin paradise with five types of ecosystems: coral reef, sea grass and seaweed, mangrove forest, coastal forest and low land tropical rainforest.
Skydive in Johor, Malaysia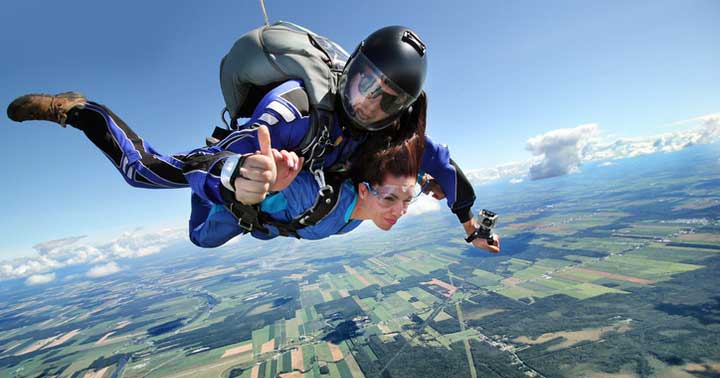 No time for an extended trip or deterred by hefty price tag that's usually associated with sky diving? There's no excuse for this one if you are staying in Singapore! Instead of eating, spa services and affordable shopping during your usual JB trip , how about learning how to be a "jumper" or packing the parachute with Hawk Skydive in Johor Segamat? Time to get over the acrophobia!
#TiqOurWord While we would like you to live unlimited, you should do your research prior to partaking in any adventure travel activities. Know what you are getting yourself into, and don't forget to check that the service providers have valid safety certifications.
Take flight at Asia's 1st longest dual zipline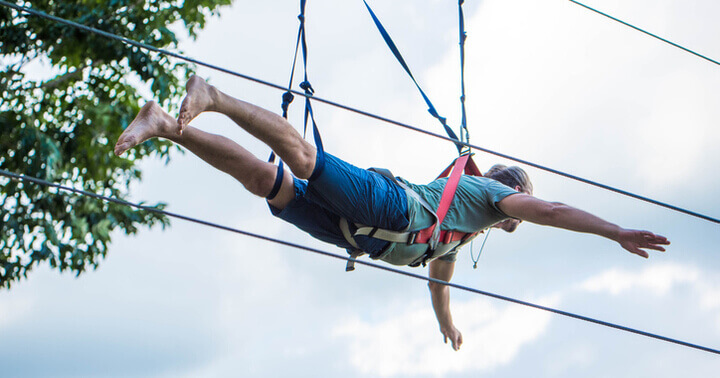 Here's a chance to experience flying like Superman through a rainforest canopy at the Dahilayan Adventure Park in Bukidnon, Philippines! At 840 metres, the dual ziplines are said to be the longest in Asia. Be expected to get strapped in a face-down position like Superman and scream hysterically for that 1 minute while sliding down the zipline with a drop 100 metres!
Bonus: Jump off Balinghe Bridge, Guizhou, China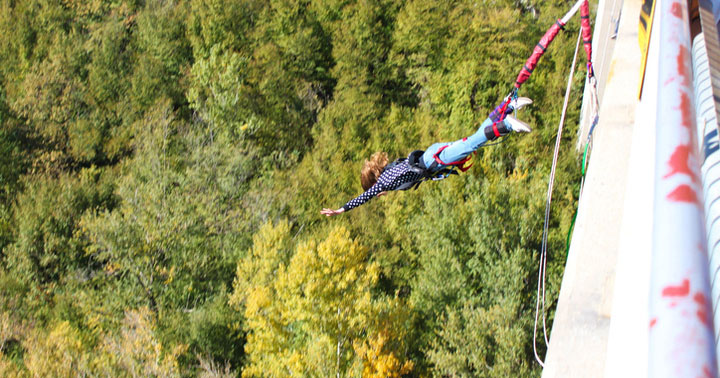 Ok, we're going beyond Southeast Asia, but a trip to Guizhou may be well worth your effort. At a height of 370 meters, Balinghe Bridge in Guizhou, China gives you the perfect reason to jump: you'd earn the fearless title of jumping off the world's tallest commercial bungee facilities. Stretching over the Baling River Canyon and connecting Huangguoshu Waterfall in the East, Balinghe Bridge promises a magnificent view to fall into, arms wide open.
Be still my heart!
"It felt so amazing to be alive I could never think of anything else." – Marty Rubin
There's nothing wrong with a monotonous life but getting out of your comfort zone from time to time can help you to inject some fun into life. While you are contemplating on the above crazy adventure travel ideas, do remember to get adequate travel protection.
Tiq Travel Insurance by Etiqa offers affordable and comprehensive cover for all travellers, including adventure travellers for leisure activities such as parachuting, sky diving, bungee jumping, non-competitive winter sports, and etc. Learn more here.
[End]
Information is accurate as at 1 November 2019. This policy is underwritten by Etiqa Insurance Pte. Ltd. (Company Reg. No. 201331905K). Protected up to specified limits by SDIC.
Tiq by Etiqa Insurance Pte. Ltd.
A digital insurance channel that embraces changes to provide simple and convenient protection, Tiq's mission is to make insurance transparent and accessible, inspiring you today to be prepared for life's surprises and inevitabilities, while empowering you to "Live Unlimited" and take control of your tomorrow.
With a shared vision to change the paradigm of insurance and reshape customer experience, Etiqa created the strong foundation for Tiq. Because life never stops changing, Etiqa never stops progressing. A licensed life and general insurance company registered in the Republic of Singapore and regulated by the Monetary Authority of Singapore, Etiqa is governed by the Insurance Act and has been providing insurance solutions since 1961. It is 69% owned by Maybank, Southeast Asia's fourth largest banking group, with more than 22 million customers in 20 countries; and 31% owned by Ageas, an international insurance group with 33 million customers across 16 countries.
Discover the full range of Tiq online insurance plans here.