From travel insurance to recommended travel apps beyond Google Maps and XE Currency, here's how you can start preparing for long travel.
Long travel or any vacation that goes beyond a week requires more detailed travel planning and preparation. Perhaps you are considering a round-the-world trip during your sabbatical or you may want to indulge in slow travel for a two weeks break. If you are one of the 59% of Singaporeans who would choose travel over a promotion, this article may be just right for you. Read on!
Planning for long travel
The first step to materialising your extended holiday is to assess your current situation, resources and consider how long you plan to travel. You may not have all the answers at the beginning but having a general idea can help to ensure a smoother long travel journey ahead. Not to mention greater savings! Here are some questions to get you started:
How long do you plan to travel?
Where do you plan to go?
Do you have sufficient travel funds?
Do you have financial commitments at home?
Are you planning to travel and work concurrently?
For example, a married couple who have plans to travel for one year can rent out their home to supplement their trip or if you are looking to stretch your travel funds across several months, you can work in exchange for accommodation (i.e. Wwoofing, Workaway, etc.), which also allows you to immerse in the local culture.
Once you have decided on your destination and when you would be travelling, the next step would be to download some useful travel apps for easier trip planning and execution.
Consider using Wanderlog or TripIt to plan your vacation. For tracking your travel, check out Skratch that allows you to pin all your travel photos & videos directly to your map. For those taking a long flight, the Timeshifter app may be handy to help you avoid jet lag.
Buy the right insurance
Travel insurance plays an important role in your long trip, and should be purchased once you have purchased your air tickets and accommodations. Since travel insurance costs vary according to travel duration and distance, you should at least determine the furthest destination you are going to visit and an estimated length of your trip.
Most local travel insurers require the traveller to purchase their travel insurance before departing from their country of origin. The general coverage ranges from 1 to 182 days for single trip travel insurance while those with an annual travel insurance cover 90 days for each trip. Always refer to your policy documents as coverage varies according to the insurer.
If you are planning to take multiple trips from Singapore in a year instead of a long vacation that spans over several months, you may want to consider an annual travel insurance plan to save more. Besides affordability, one should consider the value-added benefits and convenience when purchasing travel protection.
Tiq Travel Insurance – #1 travel insurance rated on Seedly – with COVID-19 Cover add-on protects you before, during and after your trip. Click to learn more or download the Tiq by Etiqa app (Google Play/App Store) to purchase and manage your policy anytime, anywhere.
Get travel documents in order
There are varying border restrictions and requirements imposed by different countries. Nonetheless, most of the countries with reopening borders require travellers to be fully vaccinated and with adequate travel insurance coverage. To ensure smooth travel, be sure to prepare all the necessary travel documents such as:
A valid passport, and visa(s) if required
Travel itinerary, tickets, accommodation details, etc.
Vaccination or Recovery Certificate via Notarise SG
Travel insurance policy document
Digital copy of your passport (just in case)
Pre-departure COVID-19 test results
[At time of writing] Some European countries such as Spain require travellers from countries outside the EU or Schengen area to provide a negative ART / PCR test result prior to departure. The good news is all Etiqa customers can enjoy policyholder rates for pre-departure COVID-19 tests at Healthway Medical. Learn more

Pack wisely
Ever heard of the 1-2-3-4-5-6 rule when it comes to packing light? That refers to one hat, two pairs of footwear, three bottoms, four tops (short or long-sleeve or jacket), five pairs of socks, six pairs of underwear to tie you over a 2-week vacation. However, every traveller has different needs.
While packing light can help you to travel easier, save money on baggage fees, as well as reduce carbon footprint, it is more important to pack wisely, especially as we live with COVID-19 and other potential threats in the world. Read this for easier travel packing or download Packpoint to organise what you need.
PS: Don't miss out on medications and ART kits. You may also want to ensure that your travel insurance includes COVID-19 coverage.
Credit card vs travel card vs cash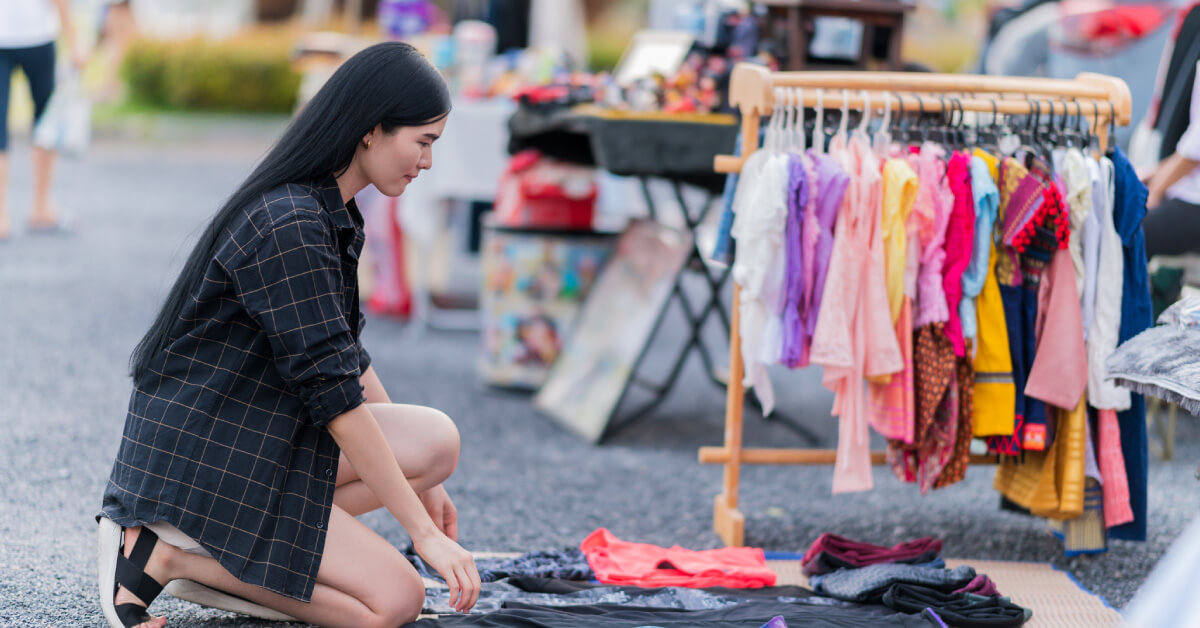 Even if you are a super organised traveller who books all your flights,  accommodations and tours prior to departure, you would still need travel funds on hand – be it in the form of cash, credit cards or travel cards. Here's a list of the pros and cons of each of the travel payment modes.
Instead of restricting yourself to only one mode of payment, it is wise to have some cash with a card or two, especially if you are travelling for a prolonged period. For those planning to use credit cards, remember to activate overseas spending or inform your bank prior to departure.
Credit Card
Travel Card
Cash (Local currency)
 Pros
●    Gives access to a greater pool of money conveniently.

●    Enjoy cashback or earn travel miles with certain credit cards.

●    Some credit cards even provide a better exchange rate than cash.

●    Can load multiple currencies into one card.

●    Exchange rate is usually locked in so you don't need to worry about currency fluctuations.

●    Cash is king; universally accepted and some places only accept cash.

●    No hidden fees after you changed your money.

●    Certain vendors may offer a discount for cash payment as compared to those paying via a credit card.

Cons
●    Withdrawal fees from local ATM may apply.

●    Currency conversion rates may not be attractive; additional fees may apply.

●    Easy to overspend.

●    Susceptible to cyber scams.

●    Not always accepted as a form of payment.

●    Some travel cards impose fees such as loading/reloading fee, purchase fees, issue fees, and fees when you cash out remaining balance.

●    It can be risky and unsafe to carry too much cash with you.

●    It's a hassle to have different currencies; inconvenient and not cost effective to convert the cash if there's any remaining amount
Always have back-up plans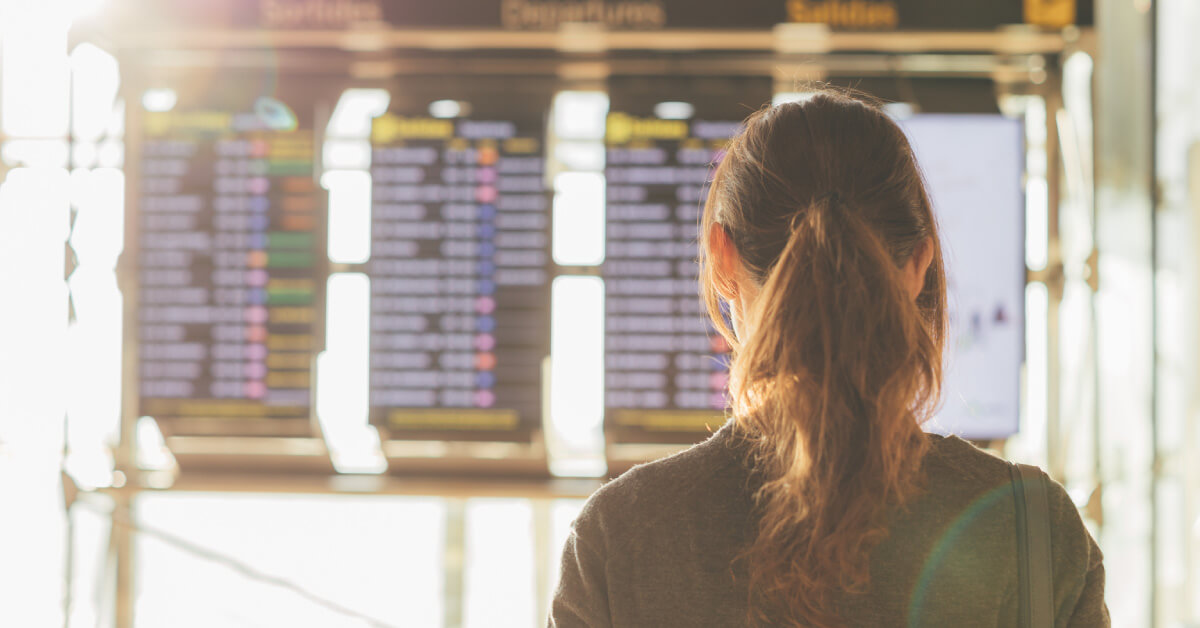 It is an understatement to say that travel is unpredictable. Thankfully, one advantage of long travel is the expanse of time that one has, which allows more room for changes with lesser anxiety or stress. Did you know that having good travel insurance can also ease travel hiccups?
In case you are unaware, Tiq Travel Insurance's automated flight delay benefit ensures that you'd get paid upon a 3-hour flight delay, even without submitting a claim! All you need to do is to input your flight details when purchasing. Also, note that most travel insurance flight delay benefits are only claimable upon a 6-hour delay.
Flight cancellations and delays are not new but post pandemic air travel seems more chaotic than ever. To keep track of flights, download FlightAware so you can have first hand information on flights – in case you need rebooking. TripHobo, which allows you to look at trips planned by other travellers, can also provide some inspirations and tips for your travel back-up plans.
Know who to contact
Sometimes, it can be easy to overlook the fact that local emergency numbers differ in each destination. It's not always 995 for emergency medical services. For the travel savvy, download the free safety app TripWhistle for a list of emergency numbers that spans 196 countries (think police, ambulance services, firefighters, etc.). It can also provide emergency services with your coordinates.
Most travel insurance including Tiq Travel also provides 24-hour Emergency Travel Assistance hotline. Simply call us at +65 6415 8694 anytime if u need help such as embassy referral, medical service provider referral or advice, assistance with lost passport, etc.
Besides having travel insurance, Singaporeans can record your overseas travel itinerary with the Ministry of Foreign Affairs (MFA) eRegister system. This allows our government to contact us and lend support if an emergency such as natural disasters or civil unrest occur.
Since one can never be too careful, especially when travelling overseas, you may want to keep a printed list of emergency contacts in your bag, just in case.
You may like these:
 The thing about long travel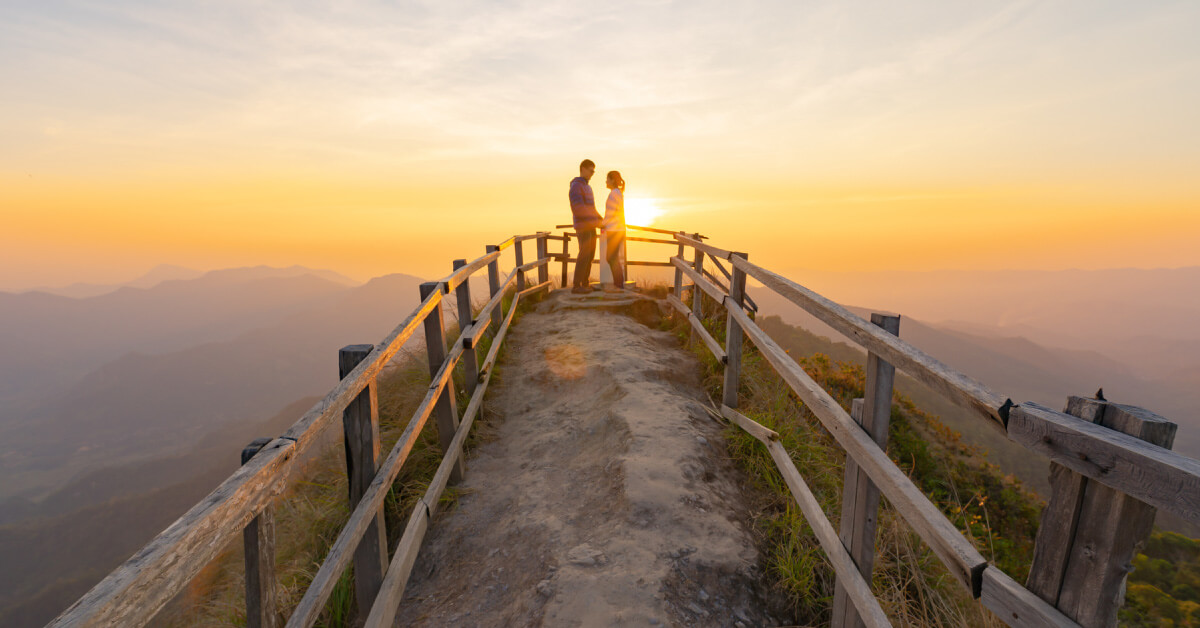 Be it a long-distance trip or a long vacation, long travel is often a once-in-a-lifetime dream for many people. While it may seem difficult to execute as one juggles with work or/and family commitments and rising inflation, you can fulfil this travel dream with proper planning and preparation.
If you are about to undertake your trip of a lifetime, bear two things in mind: 1) long travel can be addictive, and 2) it can be easy to let down one's guard after travelling for a period of time. Hence, always be mindful and stay safe.
For a limited time, you can enjoy 40% off single trip plans under Tiq Travel Insurance. Get a quote now
[End]
Information is accurate as at 02 September 2022. This policy is underwritten by Etiqa Insurance Pte. Ltd. (Company Reg. No. 201331905K). Protected up to specified limits by SDIC.
Tiq by Etiqa Insurance Pte. Ltd.
A digital insurance channel that embraces changes to provide simple and convenient protection, Tiq's mission is to make insurance transparent and accessible, inspiring you today to be prepared for life's surprises and inevitabilities, while empowering you to "Live Unlimited" and take control of your tomorrow.
With a shared vision to change the paradigm of insurance and reshape customer experience, Etiqa created the strong foundation for Tiq. Because life never stops changing, Etiqa never stops progressing. A licensed life and general insurance company registered in the Republic of Singapore and regulated by the Monetary Authority of Singapore, Etiqa is governed by the Insurance Act and has been providing insurance solutions since 1961. It is 69% owned by Maybank, Southeast Asia's fourth largest banking group, with more than 22 million customers in 20 countries; and 31% owned by Ageas, an international insurance group with 33 million customers across 16 countries.
Discover the full range of Tiq online insurance plans here.