In today's digital age, a lot of your spending can be done online. But do you keep track of where your money is flowing? If you're still struggling to catch up with the digital world, especially amid the current pandemic crisis, here are some online money management tips so you can save as much as possible.
Be rewarded when you go cashless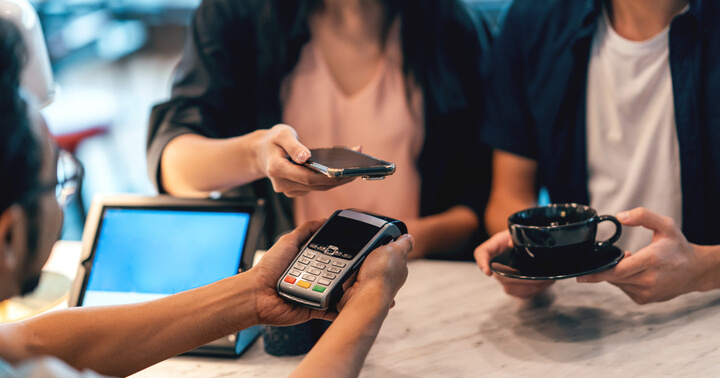 Using e-wallets helps you save money through perks like discounts, cashback and reward points. Some e-wallets provide analytics interface for you to check your daily expenditures in order to keep track of all your expenses. Not having to carry around cash is already an advantage, but e-wallets also speed up transactions and save time. Gone are the days of anxiously counting the change in front of the cash register. As they say, time is money and this is also much more convenient and safer when we want to avoid lingering in enclosed places. ?
Don't let the data go down the drain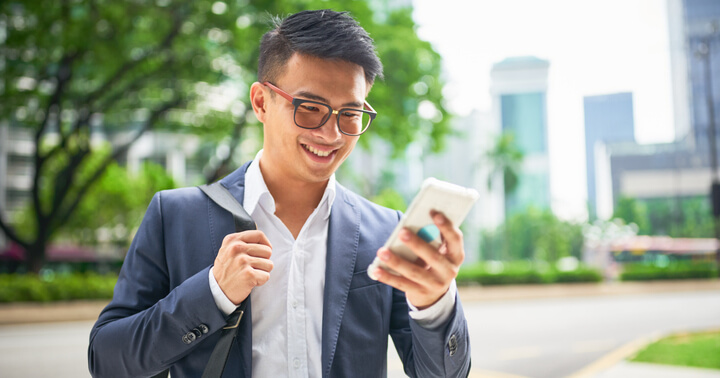 From GPS for directions, to video-calling your friends or binge-watching Netflix series, there's almost nothing a smartphone can't do… till the data runs out. Info-comm Media Development Authority (IMDA) reported that Singaporeans consume 185 million gigabytes (GB) of mobile data a year. That's an average of 2.7GB of data per person each month.
The government installed more than 21,000 free public WiFi hotpots under the Wireless@SG programme. So unless you have an unlimited data plan, always connect to WiFi before using your smartphone online. While you're at it, don't forget these easy tips to stay safe on public Wi-Fi. Alternatively, you can download your network provider's app to keep track of your data usage.
Buy your living necessities through online shopping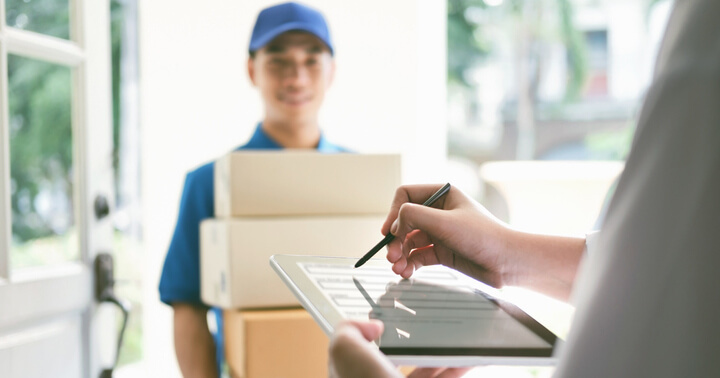 Toothbrush, t-shirt, television, teapots… Ever noticed how online prices are cheaper than retail prices? Because you don't have to pay for the extra margins to run brick-and-mortar stores. Your favourite online shopping platforms also have special promos on certain days, such as the famous 11.11 Sales. So keep track of the days to get the best deals, then have all your necessities delivered to your doorstep. Don't forget to view your purchase history regularly for money management purposes to keep track of all your spending.
TiqOurWord: Follow your favourite brands on social media for the occasional promo codes and discounts. Like how you can keep tabs on the latest promos for insurance products on Tiq's Instagram. Read more tips and tricks for online shopping here.
Boost your savings with an online insurance savings plan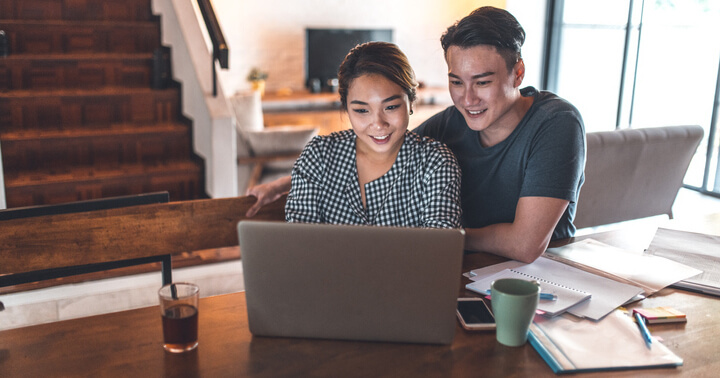 Traditionally, you have to make an appointment with your agent to get an insurance savings plan. But in today's digital world, such investment can be done right at your fingertips. With eEASY savepro insurance savings plan, you can monitor and watch your money grow annually.
Let's say you pay a yearly premium of S$5,000 for 10 years. With the potential yield of up to 4.07% p.a., you will receive an illustrated total of S$76,091 at the end of the premium term. You also have more flexibility with the choice of lump sum payment or yearly payment. Terms apply. Learn more here
Insurance savings plans are easy-to-understand and relatively safe financial tools that can help you to make more out of your money. For those with a lower risk appetite, insurance savings plans that are capital guaranteed may just be what you are looking for. Check out the various insurance savings plans on Tiq by Etiqa Insurance here.
Manage your online subscriptions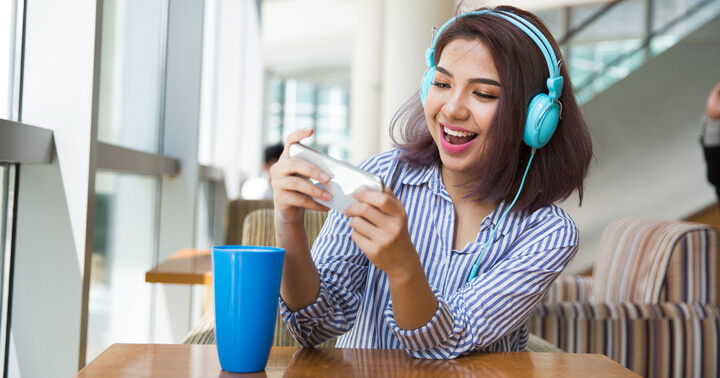 Whether you're streaming music or playing games, most online services come with the option for premium subscriptions to get the best features. But just like paying for a gym membership that you barely used, you might be paying for online subscriptions that you do not utilise as well.
Is your 1-month free trial up? Cancelling premium subscription and opting for the free basic version can help you in money management by saving hundreds, if not thousands, of dollars a year. The money saved can be used for other things, such as online insurance savings plan!
It's all about freedom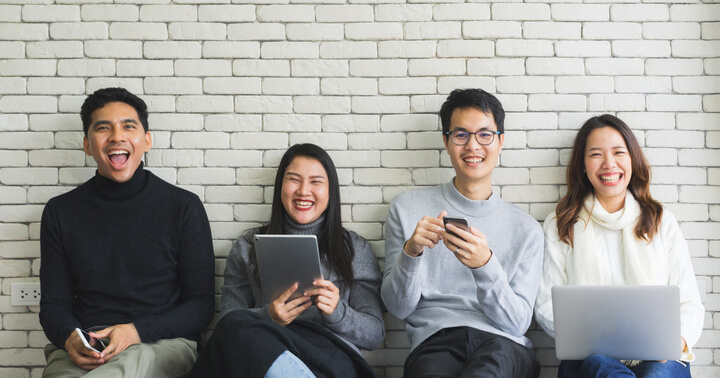 From e-wallets to online shopping, technology offers more control and flexibility like never before. You can track your spending and improve your money management skills or… you could slip down the slippery slope of spending too conveniently online.
Have you heard about GIGANTIQ, an all-in-one insurance savings and protection plan? With an affordable option to start saving from just S$50, you'd never be too poor to save when you have GIGANTIQ. While you stay mindful of your spending and keep track of where you money is going, saving up and protecting yourself from unnecessary expenses shall help you to become a more responsible person as your lifestyle changes for the better. Learn more about GIGANTIQ here for the next step forward.
[End]
Information is accurate as of 12 September 2020. This policy is underwritten by Etiqa Insurance Pte. Ltd. (Company Reg. No. 201331905K). Protected up to specified limits by SDIC. As buying a life insurance policy is a long-term commitment, an early termination of the policy usually involves high costs and the surrender value, if any, that is payable to you may be zero or less than the total premiums paid. You should seek advice from a financial adviser before deciding to purchase the policy. If you choose not to seek advice, you should consider if the policy is suitable for you.
Tiq by Etiqa Insurance Pte. Ltd.
A digital insurance channel that embraces changes to provide simple and convenient protection, Tiq's mission is to make insurance transparent and accessible, inspiring you today to be prepared for life's surprises and inevitabilities, while empowering you to "Live Unlimited" and take control of your tomorrow.
With a shared vision to change the paradigm of insurance and reshape customer experience, Etiqa created the strong foundation for Tiq. Because life never stops changing, Etiqa never stops progressing. A licensed life and general insurance company registered in the Republic of Singapore and regulated by the Monetary Authority of Singapore, Etiqa is governed by the Insurance Act and has been providing insurance solutions since 1961. It is 69% owned by Maybank, Southeast Asia's fourth largest banking group, with more than 22 million customers in 20 countries; and 31% owned by Ageas, an international insurance group with 33 million customers across 16 countries.
Discover the full range of Tiq online insurance plans here.